Credit Card Limits collapse 25% on newly issued cards
According to data from leading consumer credit agency Equifax, limits for newly issued bank credit cards collapsed as COVID accelerated within the United States. Average origination credit limits compressed from $5,000 in early January, dipping as low as $3,500 in April. At the same time overall bank card balances had decreased more than 5% between early March and mid April. This balance reduction is equal to the total increase in US bank card balances from a year ago.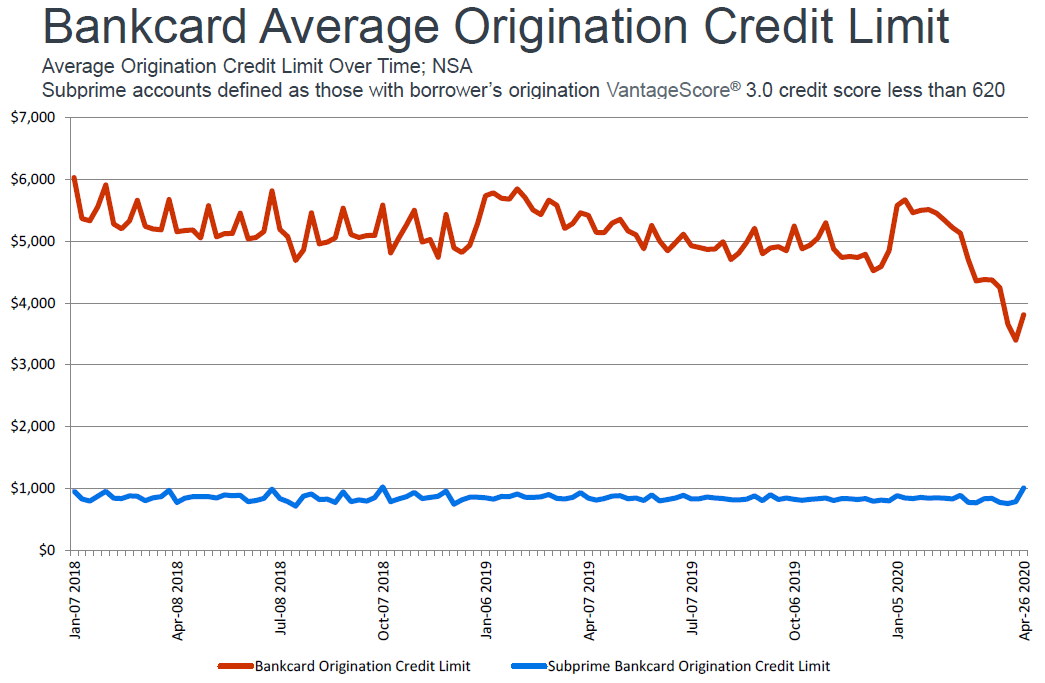 The important question is whether consumers are utilizing less credit because they are choosing not to spend or because they are unable to as a result of the massive layoffs across the country. It is likely that the reality is both. Higher income individuals are spending less by choice as there are fewer ways to spend, and lower income individuals are spending less because of financial hardship.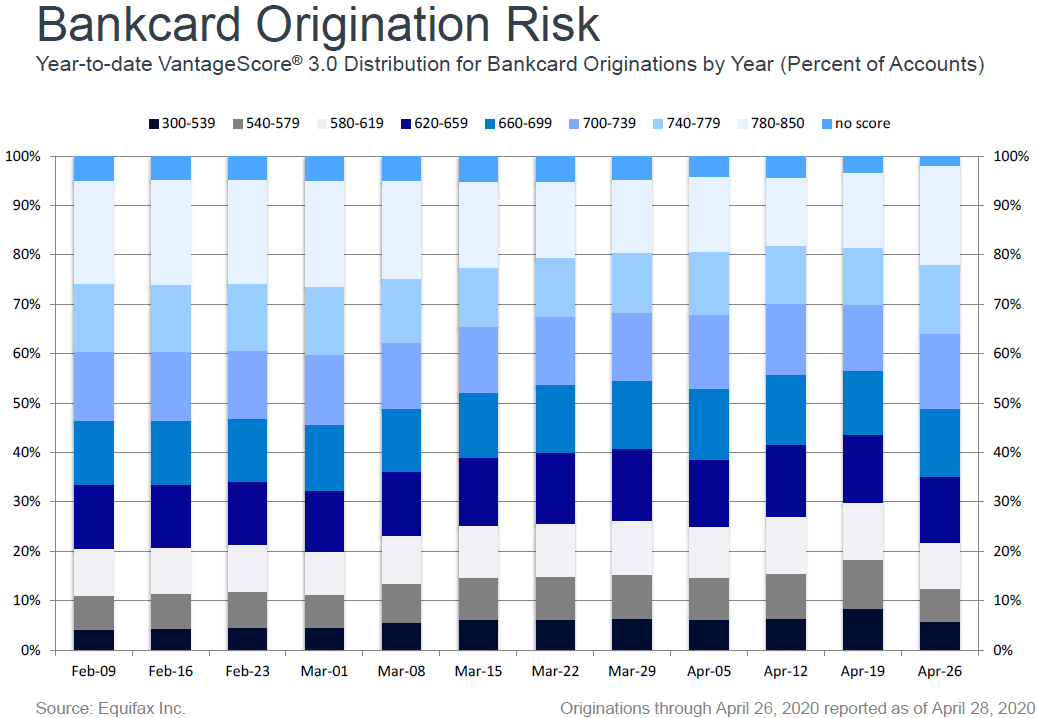 Data on the percentage of new credit cards broken out by credit score paints an even more concerning picture for many. The percentage of new accounts being given to consumers with lower credit scores is shrinking compared to those with higher scores. What this means is that people who need liquidity the most during the economic shutdown are those who have the least access to it. On top of this the slowing spend from those with more liquidity is likely to lead to more job losses.
To learn more about the data behind this article and what Equifax has to offer, visit https://www.equifax.com/.