Mobile App data points to US acceleration
Things are moving again
We're looking at apps like Zillow, Redfin, Realtor.com, Apartments.com and more. Interest in shopping for homes and apartments took a hit when social distancing started. As states announce plans to open back up and as people have had time to purchase face masks and hand sanitizer, we're getting back into business. I know myself and at least two of my Apptopia colleagues are moving within the next two weeks. Apps used for 3D tours of houses/apartments, such as Zillow 3D Home Tours, started rising in late March and have since leveled off.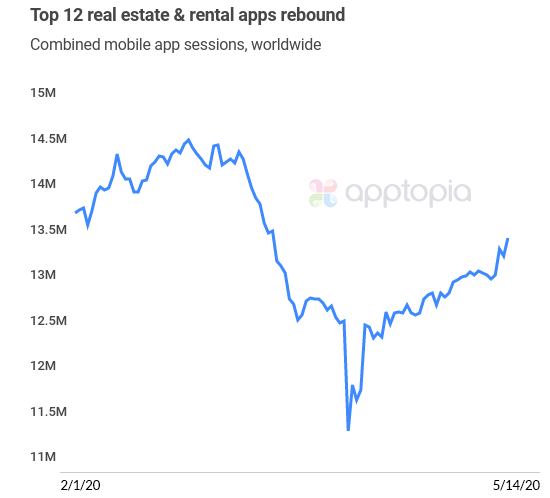 Automobile purchase interest rises, gas prices remain low
We're looking at CarGurus, Carvana, Autotrader, Carfax, Edmunds and TrueCar. These online automobile marketplaces are really only missing one thing - a wacky waving inflatable arm-flailing tube man. From December to mid-March, this grouping had grown new installs 75%. They then fell off a cliff but have been picking back up since April 6th. These marketplaces, especially Carvana, might be primed to overtake dealerships in an era of social distancing. Just like the pizza you're ordering tonight, Carvana performs contactless delivery of your car right to your home.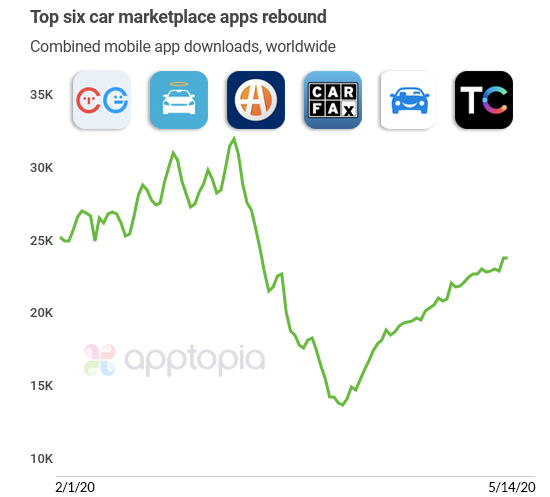 To learn more about the data behind this article and what Apptopia has to offer, please reach out to Connor Emmel at cemmel@apptopia.com.