Will Netflix crash the Internet? Confessions of a dataset.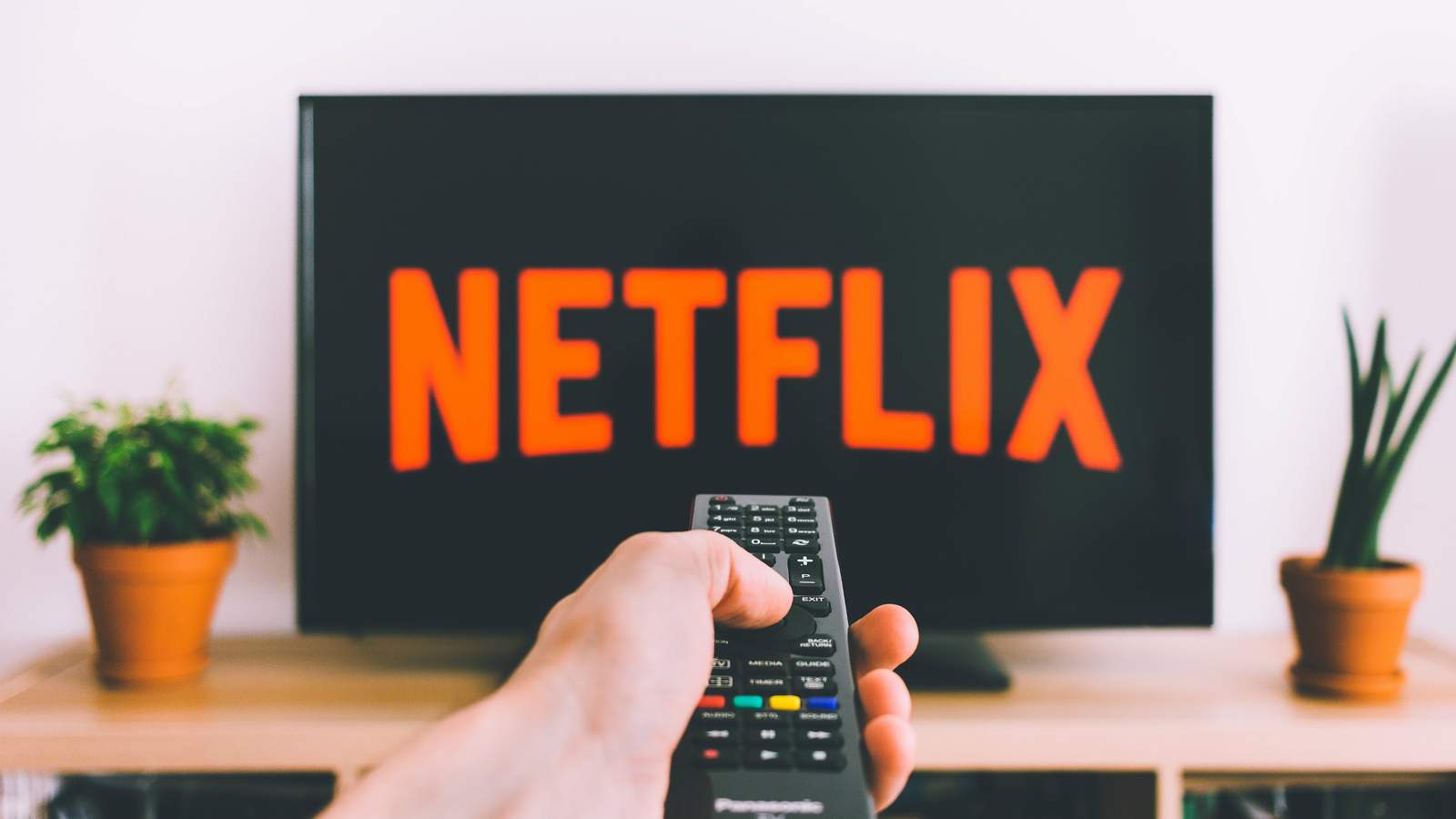 As people around the world quarantined, the first thing people turned to in these desperate times was toilet paper. The second thing they turned to was Netflix, or Hulu or a host of other online video providers. The surge of Netflix hours had many concerned that the Internet would crash. On March 19th Netflix went as far as lowering their bit rate, "Netflix has decided to begin reducing bit rates across all our streams in Europe for 30 days. We estimate that this will reduce Netflix traffic on European networks by around 25 percent while also ensuring a good quality service for our members."
In this article we examined data from global speed test company Ookla to see what the actual impact was.
Most countries across the world saw meaningful declines in Internet throughput, some collapsing by nearly 50%. For most countries, the impact was short lived.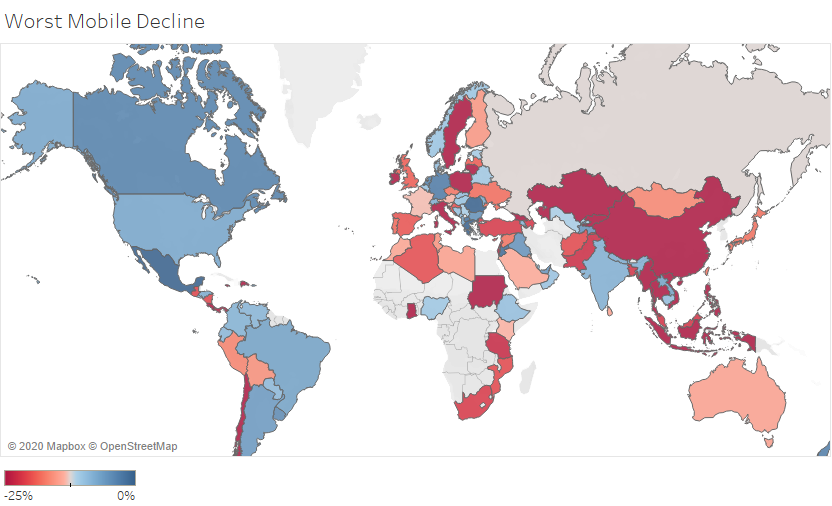 The above image shows much more severe mobile network impacts across Asia and select parts of Europe. The percentages indicate the change from pre-COVID internet speeds to their lowest point during the following weeks.
Below we dig into the hardest hit countries. As a reference, at its lowest level, Internet speeds in the United States fell by only 7% for mobile and 3% for fixed connections.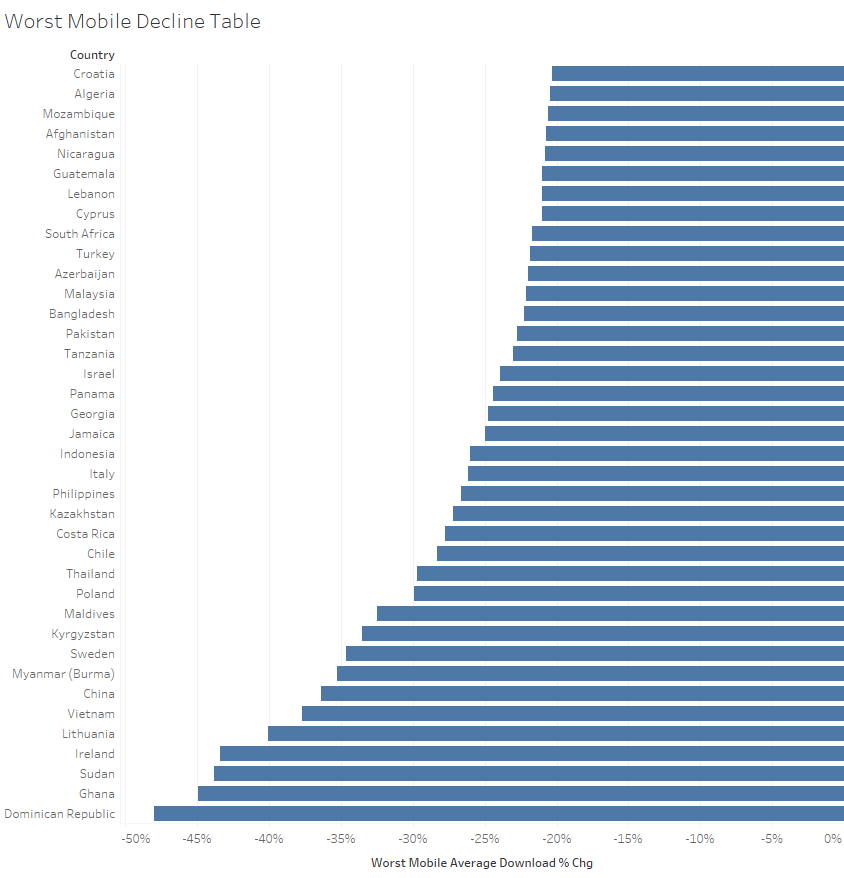 Either countries reacted quickly to add network resources or people decided to start reading instead of watching Netflix or swiping through endless Tik Tok videos.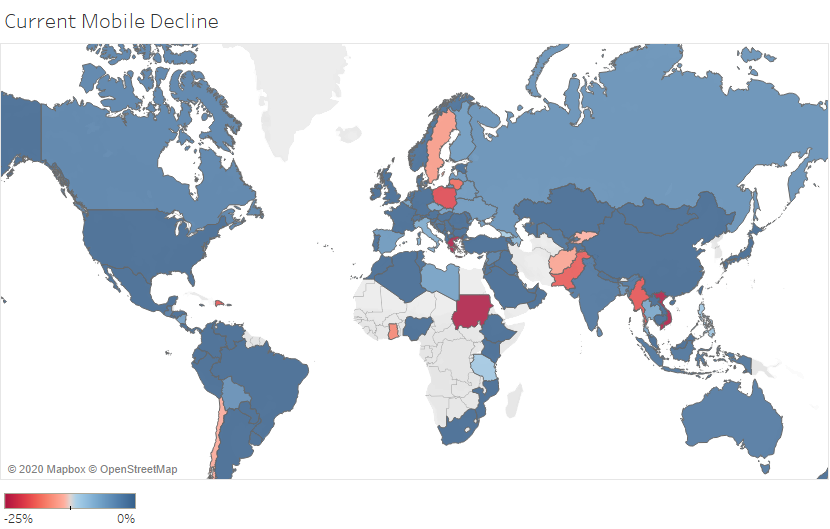 In the above chart we can see that speed issues for mobile networks returned to normal. This data is as recent as last week.
Fixed/wired networks showed a similar, albeit less severe impact than mobile networks as seen above.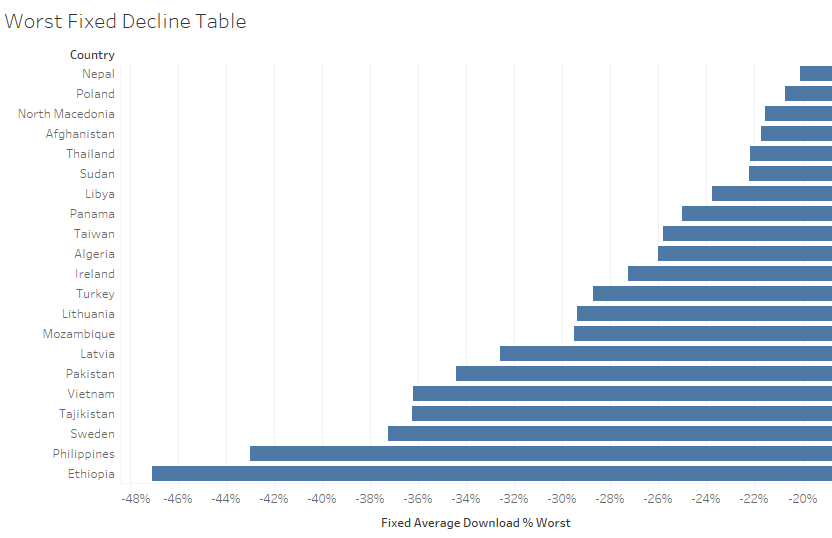 Above are the countries that had seen the largest impact to their fixed Internet speeds.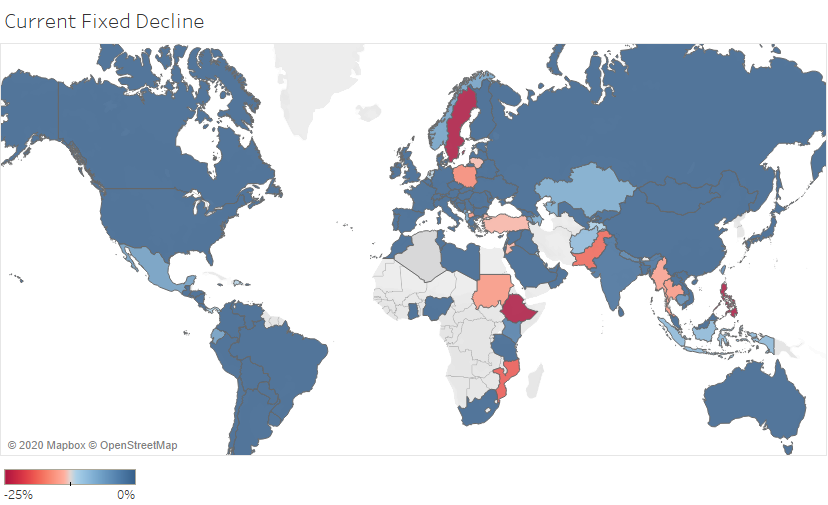 From the above chart we can see that fixed Internet speeds have also returned to normal for most of the world.
One thing that stood out in the data is that many countries are now showing increased throughput rates on their mobile networks, hinting that the root cause of the speed improvements were driven by changes to carrier networks.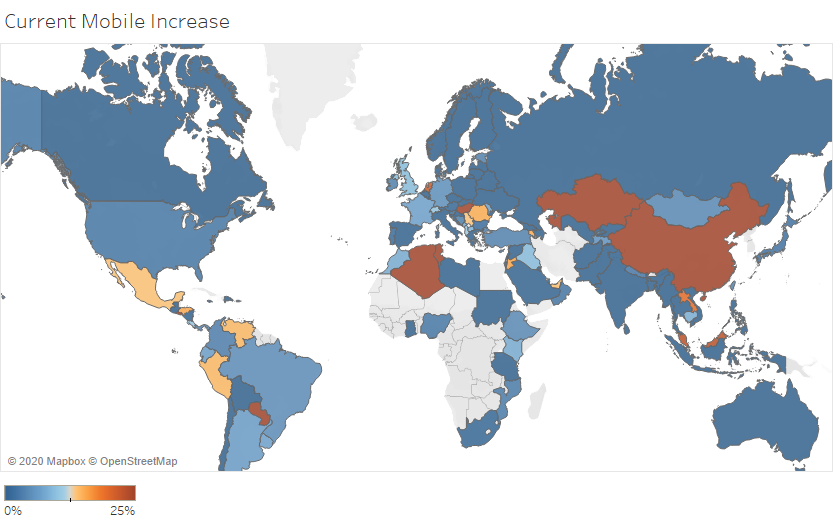 China mobile bandwidth is now up nearly 50% from its pre-COVID levels. Other standouts are Hungary (47%), Kazakhstan (47%), Algeria (31%) and Paraguy (33%).
The silver lining in this data is that while you may not feel comfortable going outside, you can comfortably avoid Netflix distancing without any repercussions.
To learn more about the data behind this article and what Ookla has to offer, visit https://www.ookla.com/.