China's slow journey toward recovery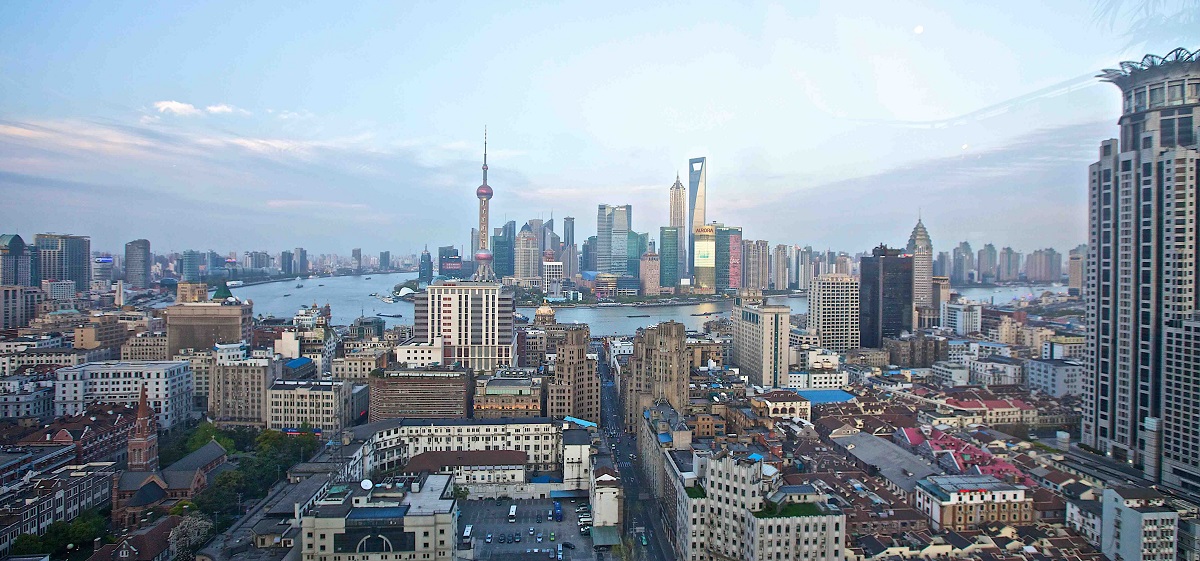 Data synopsis:
App download data from Jiguang shows a slow recovery that is well underway
Travel and retail remain extremely depressed
Ride hailing and self-driving showed strength
Dig Deeper:
All eyes continue to look to China as a barometer for what a recovery might look like elsewhere from the COVID shock. China's recovery is now almost two and a half months old for a majority of cities that were shut down. We worked with data from Jigaung to understand how the recovery has been progressing.
China's Jiguang is one of the country's leading providers of geolocation information. By analyzing their data we can look across China to better understand how the country is snapping back post the re-opening of Wuhan and the rest of the country.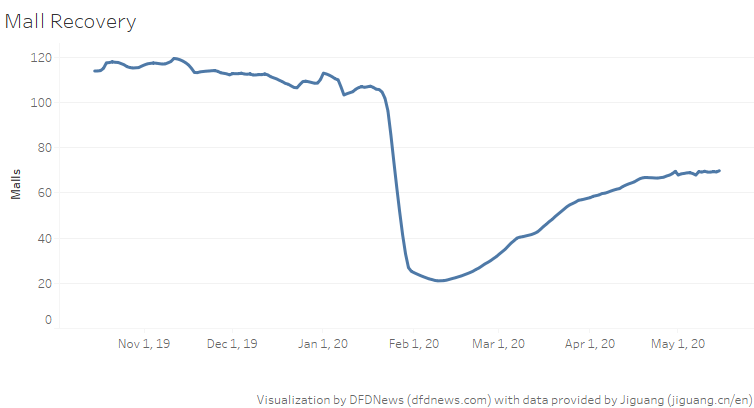 At a high level we can see that foot traffic to malls has recovered to slightly more than half of the level it had been coming into the year. Although this recovery is impressive, the curve has flattened and at this rate the time for a full recovery will be measured in quarters, not months.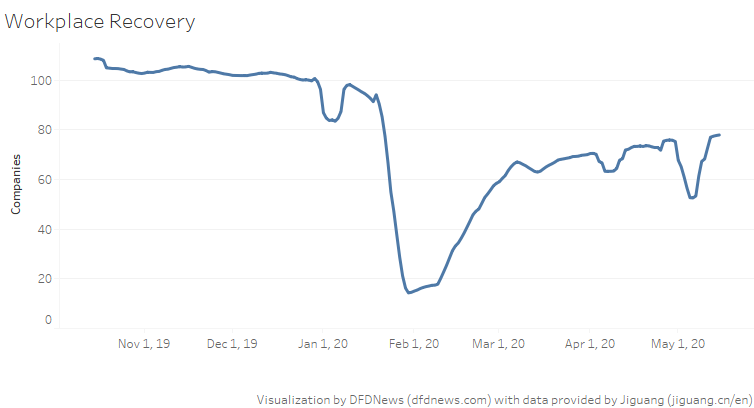 The recovery for workplaces has been steadier but still points to a recovery that will likely take several quarters. Traffic to companies is nearly 80% of the pre-lockdown levels.
Next we dug into popular mobile applications in China to understand how comfortable people are with different types of activities.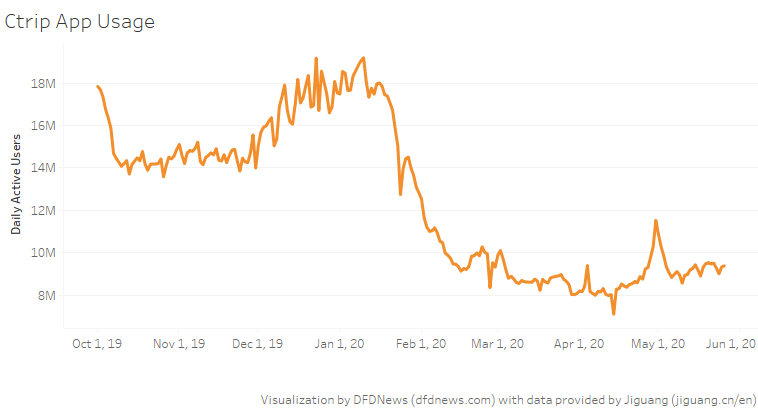 Ctrip is China's most popular travel company. At the beginning of lockdown there is a collapse in usage of the company's mobile applications. To date the recovery has been extremely weak. Domestic tourism has been a growing part of the Chinese economy over the past several years and will likely play an important part in a full recovery.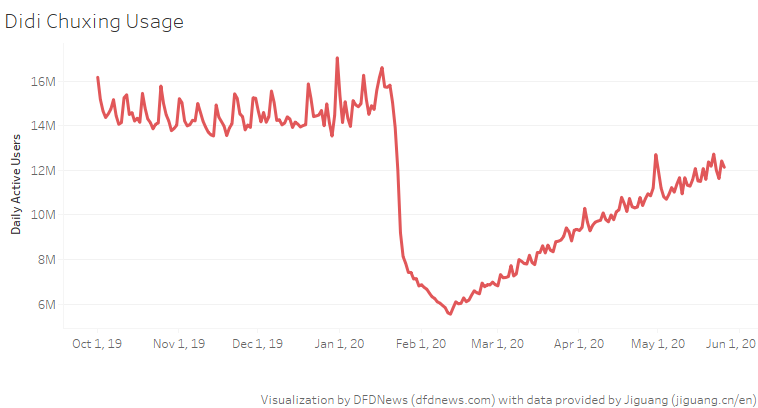 Data on usage of China's most popular ride hailing app paints a more positive picture. The recovery has been strong and steady. At this rate of improvement we should see a full recovery in under two months.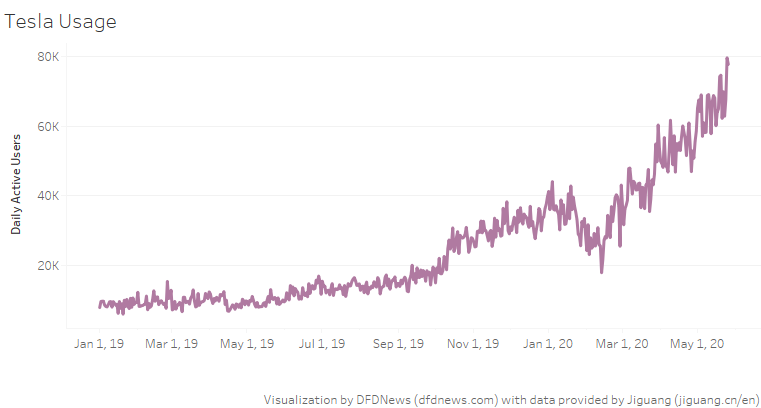 One area of unexpected strength is in usage of Tesla's mobile application. Growth has massively accelerated since the reopening. One explanation is that wealthier Chinese are self-driving rather than having to share a car through a ride hailing service. Another explanation is that more people are interested in Tesla's automobiles.
Overall the data from Jiguang points to a strong initial recovery. Retail and travel remain depressed while many other areas are showing strong re-acceleration. While the road to recovery may be a long way, it does at least appear that a medium-term recovery is possible.
To learn more about the data behind this article and what Jiguang has to offer, please reach out to Alan Wong at alan.wong@jiguang.cn.