June is Already a Tough Month for International Mobile Operators

On June 15, Downdetector® received numerous reports that T-Mobile was down in the United States. The peak of the outage reports on that day came in around 12:00 pm, PST. There were 113,980 reports during that peak. Soon after, users began reporting issues with AT&T and Verizon (and other smaller operators) as well, though in much smaller numbers (3,861 and 8,619 reports, respectively, at around 1:30 pm, PST).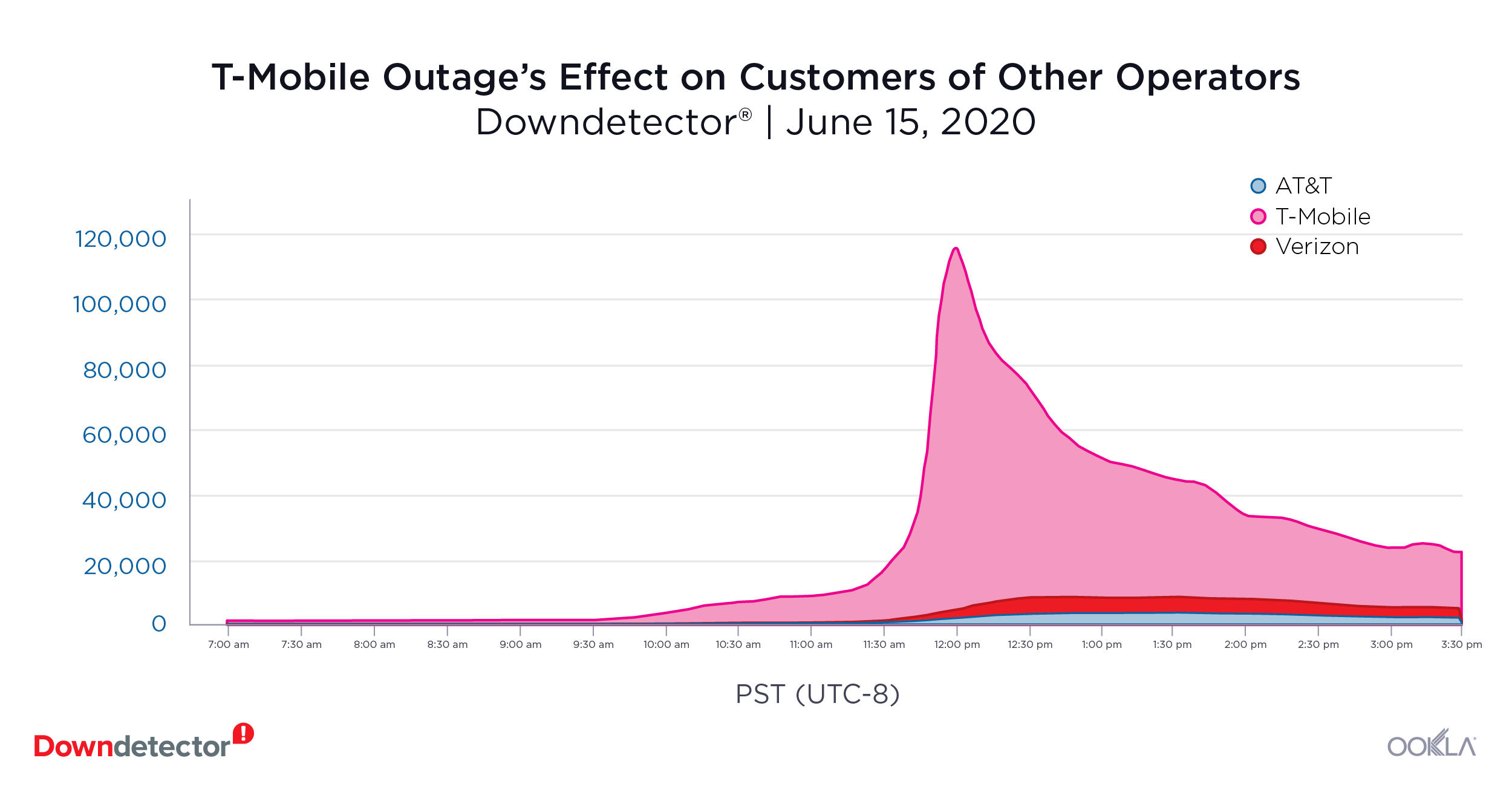 The relative volume of reports by other operators shown in this chart suggests that, while the major outage was on T-Mobile's network, customers of other operators may also have been impacted when they tried to contact T-Mobile customers and encountered errors. While we cannot definitively identify the root causes of yesterday's issues reported by customers of all major U.S. mobile operators, it is valuable for operators to know when their customers are experiencing connectivity difficulties so they can respond appropriately. Even if the root issue does not exist within their network. Access to detailed information about all the outages in a particular ecosystem, as provided on Downdetector, can help consumers and customer support providers focus on where the actual problem lies.
We saw a similar effect in the United Kingdom on June 9 when Vodafone suffered an outage. Downdetector data indicated 9,686 reports from users during the peak at 4:45 GMT. At around the same time, EE users submitted 411 reports to Downdetector while we saw 519 reports from O2 customers and 322 reports from customers of Three in separate spikes throughout the same day.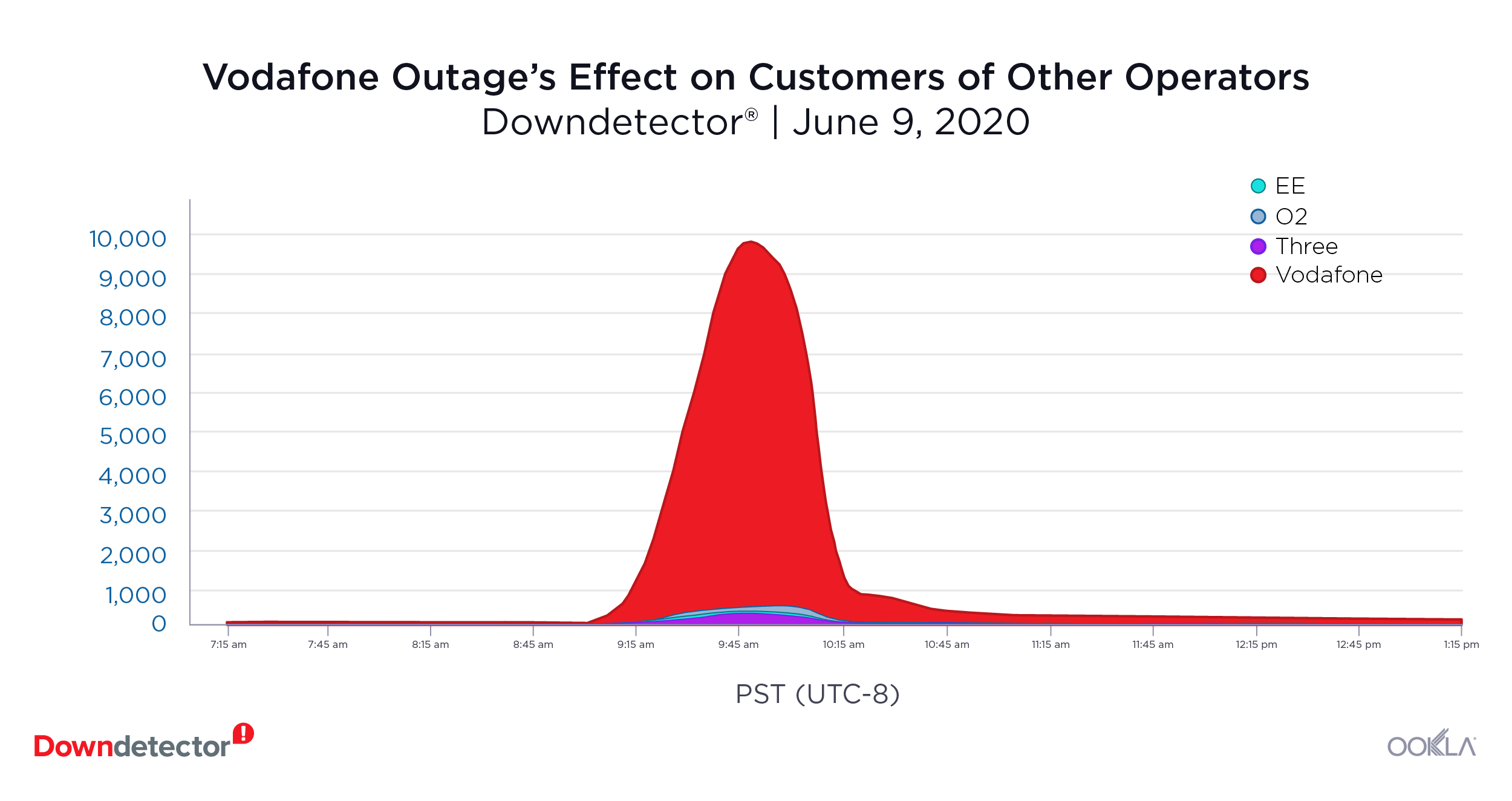 To learn more about the data behind this article and what Ookla has to offer, visit https://www.ookla.com/.