Rate of Collapsed Commercial Property Deals Climbs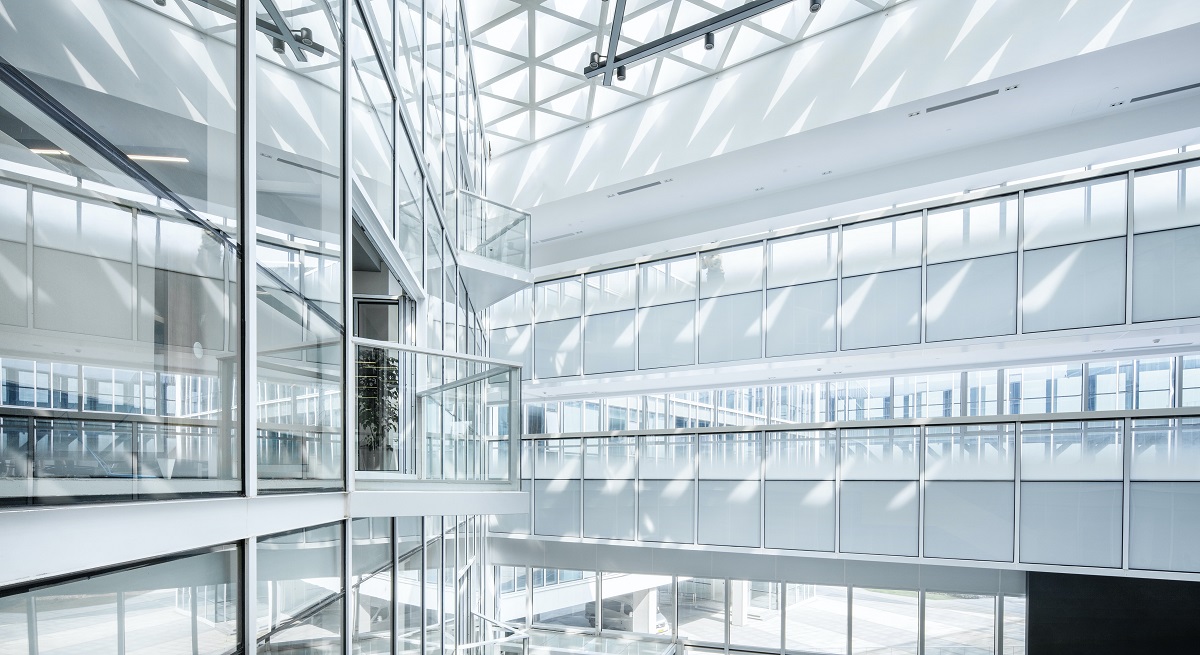 The Covid-19 crisis is scuppering commercial real estate transactions worldwide with the pandemic making it harder to complete deals and upending financial and economic projections. The number of terminated contract deals as a percentage of closed transactions has jumped across the U.S., Europe and Asia Pacific as the tally of completed transactions in those geographies has also sunk.
In the U.S., the number of deals falling out of contract reached 2.9% of closed deals in May, up from 2.1% in April and 0.7% in March. The level for May is more than seven times the average percentage during 2015-2019, but is far below the peak Global Financial Crisis levels: deals falling apart represented 12.8% of completed deals in January 2009. Based on dollar volume, Mirae Asset's termination of its $5.8 billion plan to purchase U.S. luxury hotels from Anbang Insurance is the largest busted transaction to date.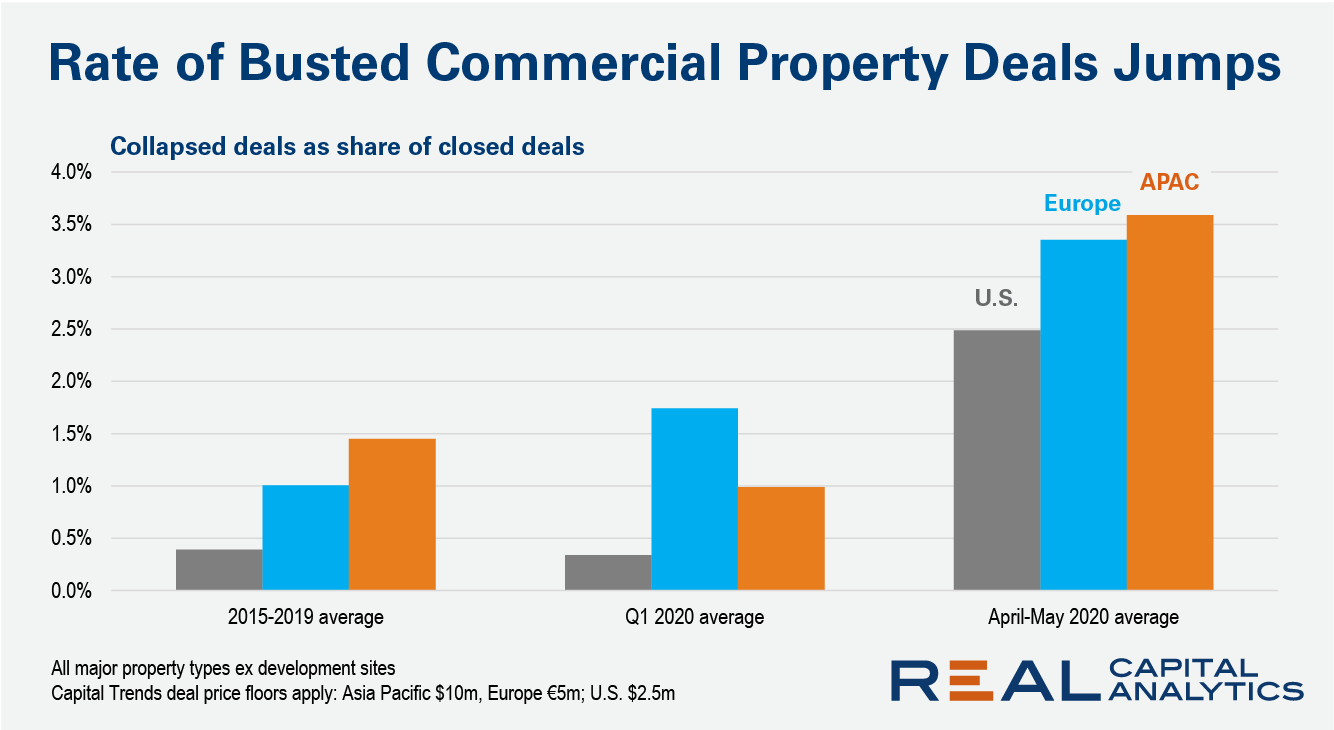 In Europe, the level of collapsed deals as a percentage of closed deals totaled 3.0% in May, 200 basis points above the long-term average level for the continent. Within Europe, the deals falling out of contract have been concentrated geographically in the U.K., as well as within the office and retail asset classes. In one such transaction, Orion was willing to forfeit a £21 million ($26 million) deposit when it walked away from a deal to acquire seven retail parks from Hammerson.
Asia Pacific saw a lower percentage of deals fall out of contract in May than in April, to 2.6% from 4.5% At 2.6%, however, the rate of collapsed deals is still 120 bps above the long-term average level. Chinese and South Korean property markets were hit the hardest. These two countries accounted for over 90% of the assets involved in terminated transactions in the region, and over 80% of the volume. In May, Blackstone ended its discussions to acquire Soho China, making it the largest busted transaction in the region.
To learn more about the data behind this article and what Real Capital Analytics has to offer, visit https://www.rcanalytics.com/.