5 key points on U.K. and Ireland hotel performance
Knowing you might not have time to watch our full webinars, we are pleased to continue our series of COVID-19 webinar summaries. In this latest edition, we talk performance in the U.K. and Ireland.
Ireland finds optimism in average daily rate
While ADR has declined since the end of 2019, the decline is modest compared to Ireland's significant demand loss over the same period. Peaks in rate over the past few weeks indicate healthy weekend leisure travel.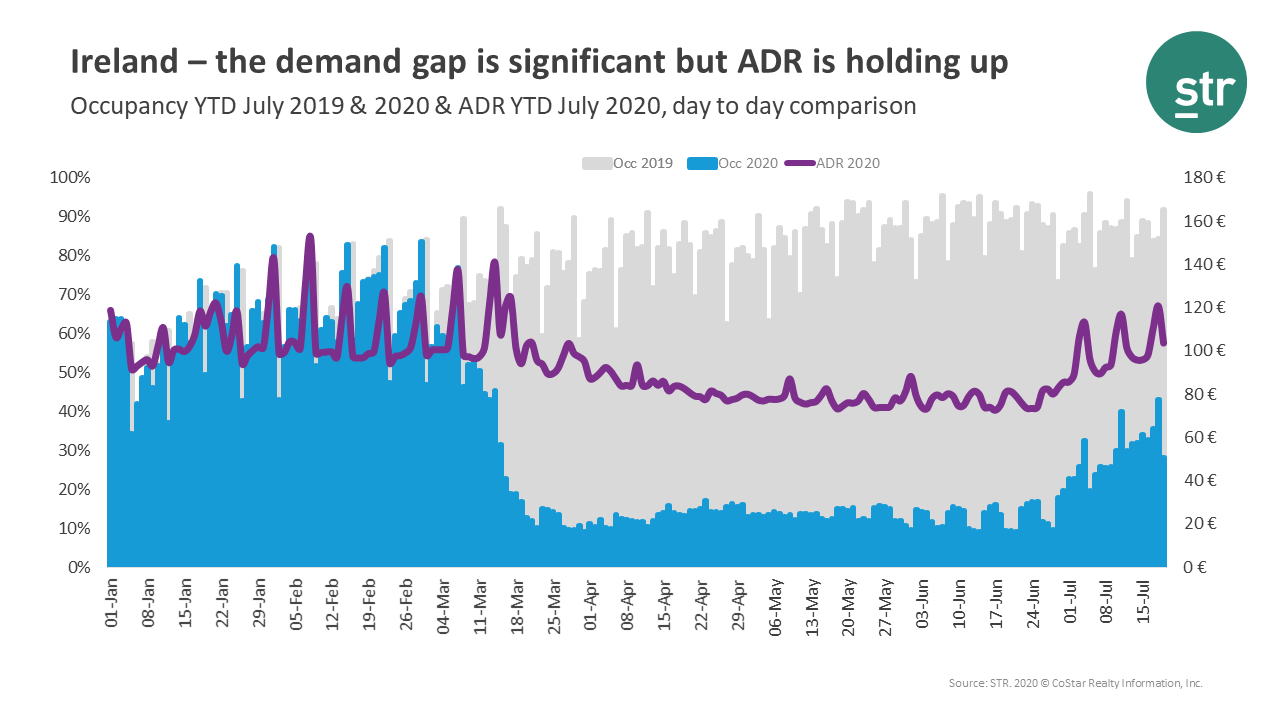 Dublin: strong performance for Midscale and Economy class hotels
Midscale and economy class hotel occupancy is fast approaching 40% while luxury and upper upscale hotels struggle to reach 15% occupancy.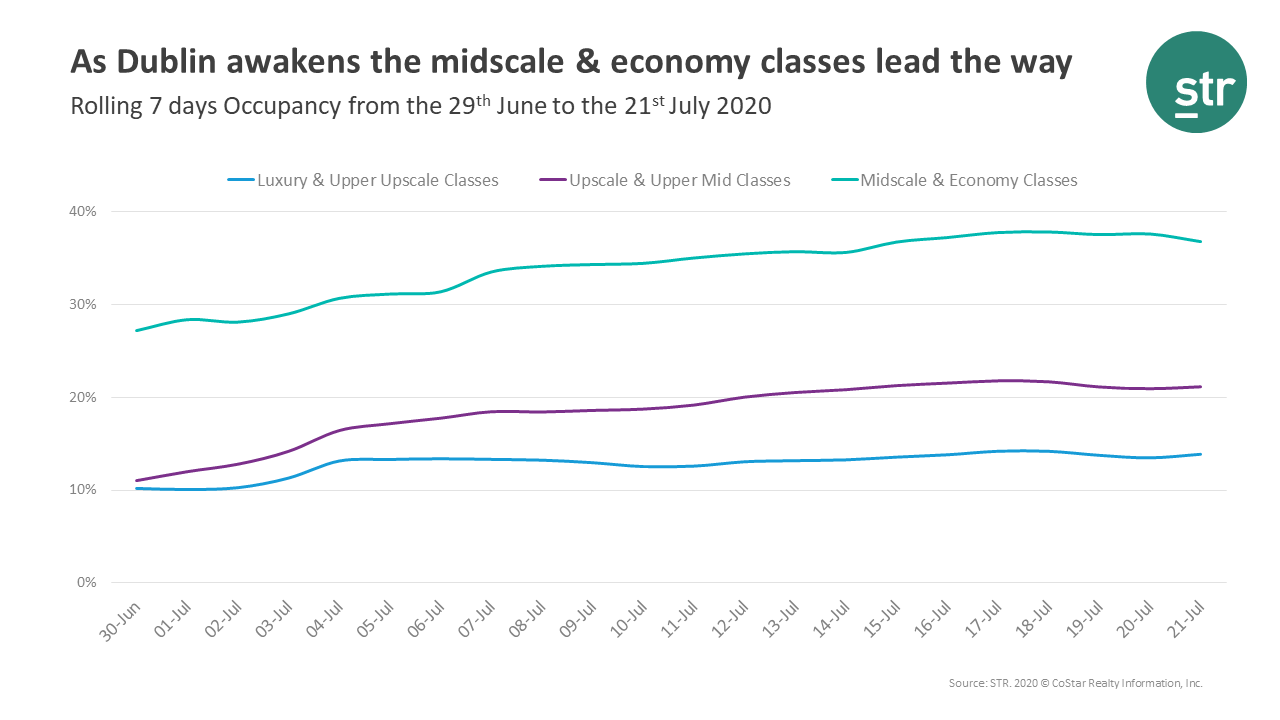 Regional markets lead U.K. recovery
Pre-COVID, London (orange in the chart below) was one of the highest-demand U.K. markets and averaged nearly 80% occupancy. Over the last several months, demand has shifted out of the capital and into regional markets.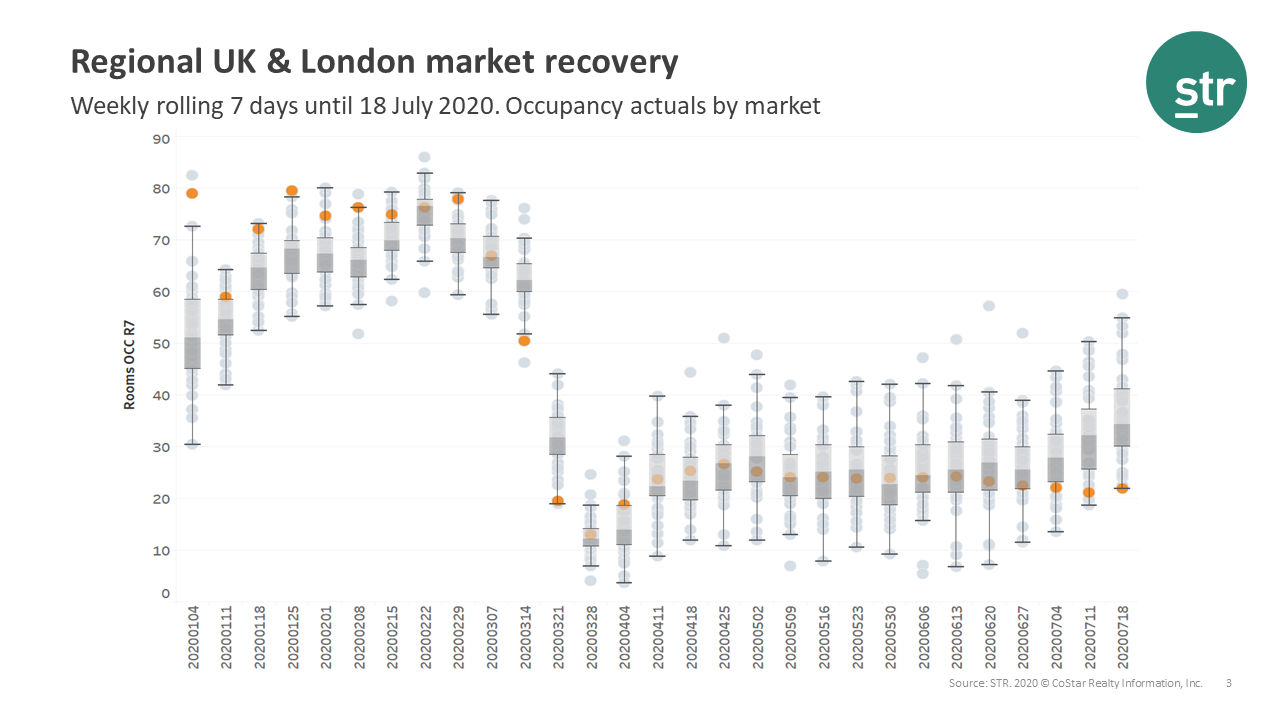 Some positivity on the weekends
Weekend performance remains a bright spot for the U.K., with weekend occupancy in holiday markets such as Bath, Bournemouth, and the Lake District topping 70%.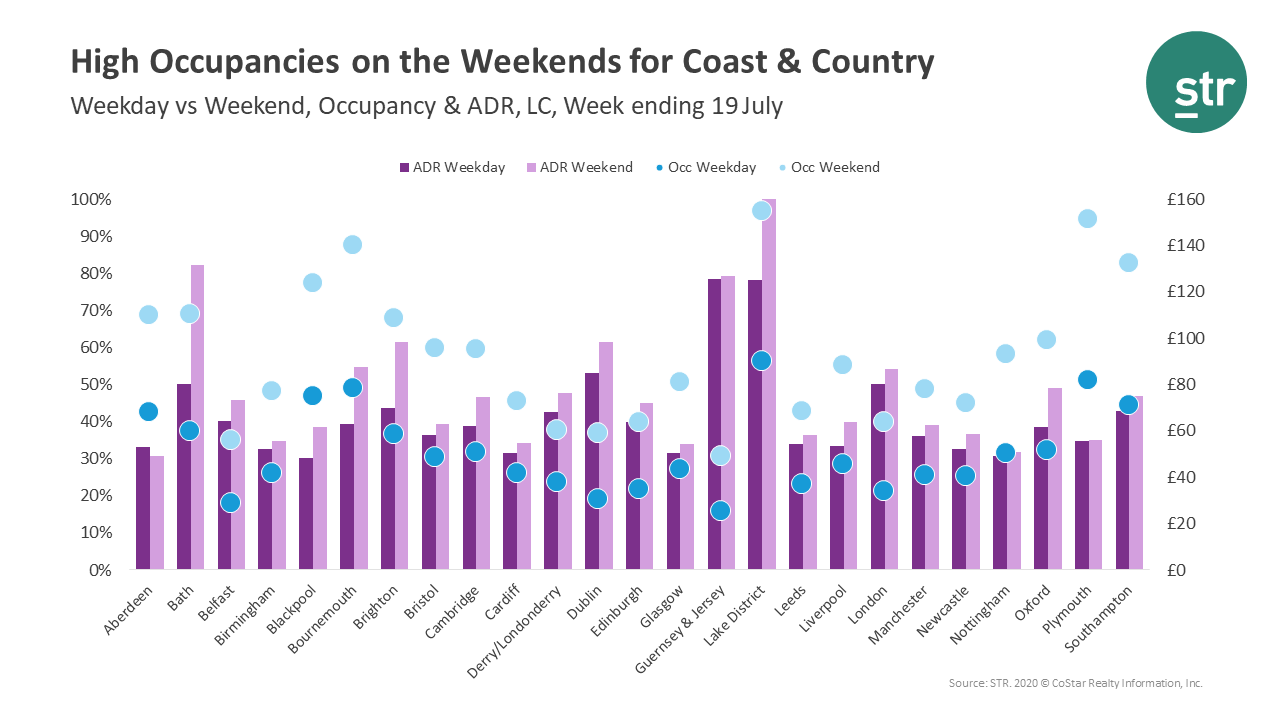 Looking ahead: Forward STAR update
Six of eight U.K. markets show double-digit occupancy on the books over the next two, four, and 12 weeks, respectively, although London performance remains muted in comparison to other markets.
To learn more about the data behind this article and what STR has to offer, visit https://str.com/.