To what extent do we still travel and dine out?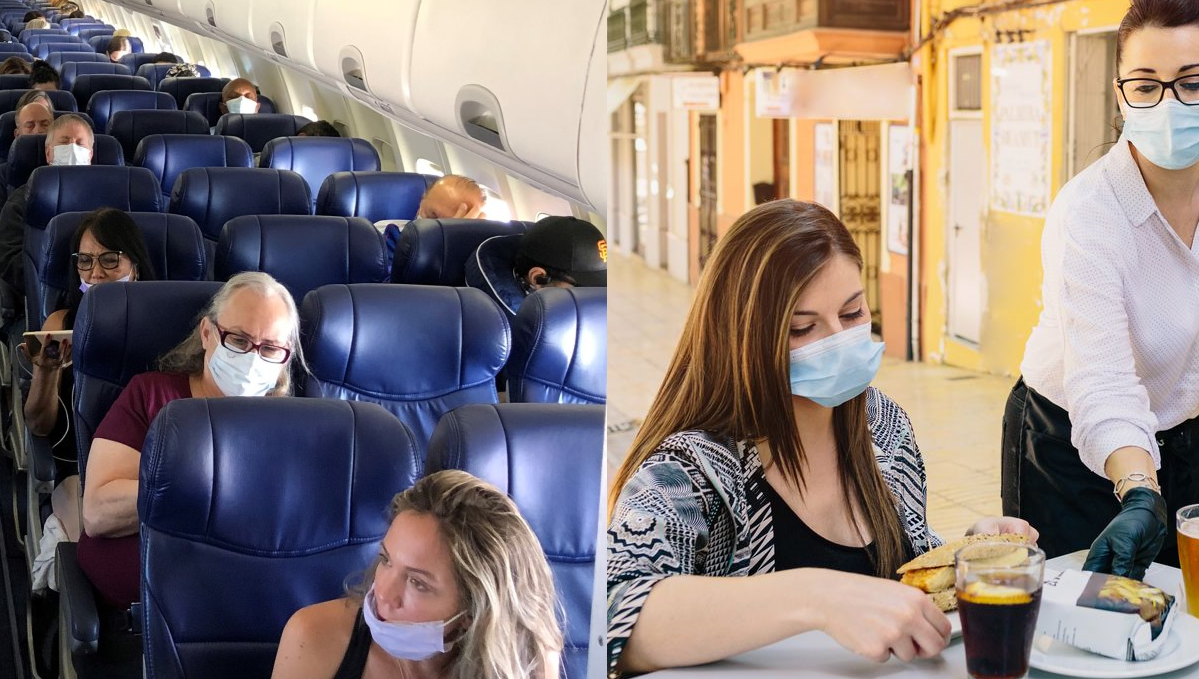 Data Synopsis:
US airline traveler numbers have currently rebounded to 35% of last year's levels, compared to 5% during the April low
All US states are still experiencing restaurant reservations rates below 2019 levels
UK restaurant reservations showed year-over-year growth in August as a result of the UK Treasury funded "Eat Out to Help Out" program
Dig Deeper:
Data from the TSA and Opentable show that the Travel and Hospitality sectors have not recovered to pre-COVID levels. Given that the small improvement took place during the spring and summer months when the weather was more favorable and people typically travel for vacation, it is highly likely that a larger recovery is not seen until spring 2021.
Data from TSA show that total travelers passing through TSA checkpoints at US airports is still at only 35% of the numbers recorded last year. This is a large decrease from the over two million passengers checked per day in 2019, but a sevenfold spike from April 2020. During April 2020, the number of daily passengers plummeted to an average of 109,567, which is less than 5% of the passengers recorded the same day one year prior.
TSA data from July, August and early September show that the trend seems to have stabilized at over 500,000 daily passengers. However, these three months could simply represent the summer travel season and numbers may drop back down again in autumn.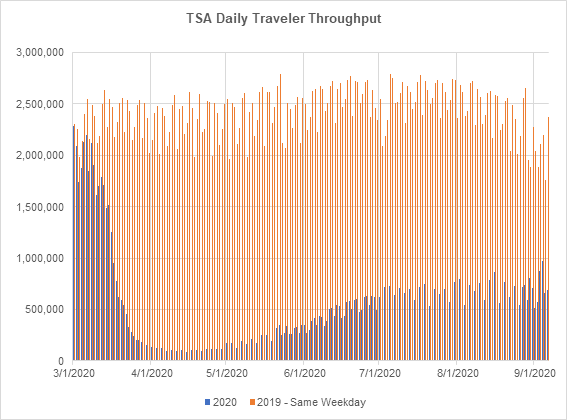 Data from Opentable featuring seven different countries show that the impact of the lockdowns on restaurants lasted till May. From May till early September, only two countries have currently registered restaurant reservation numbers higher than in 2019: the UK and Ireland. In the case of the UK, year-over-year percentage increases jumped in August most likely because the UK Treasury launched its "Eat Out to Help Out" plan, pledging a 50% discount of up to £10 on every restaurant and pub check.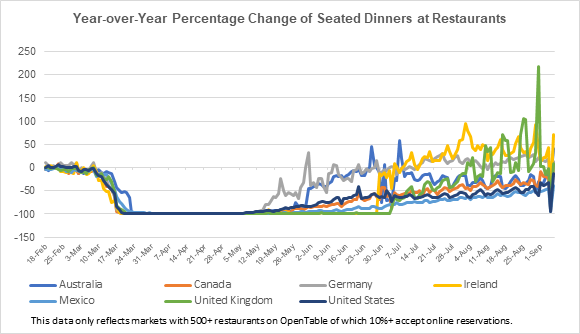 In the US, data per state show the highest recoveries in Rhode Island, South Carolina, New Jersey, Colorado and Connecticut. However, these numbers are still below those reached in 2019 and took place in months when the weather allowed for outdoor dining. Therefore, it is probable that during the winter months the numbers of seated dinners will decrease again.
The slowest recovery is seen in California, the District of Columbia, Hawaii, New York and Washington. All five regions implemented rigorous lockdowns during March and April, and it is thus expected that it would take longer for them to return to last year's numbers. As the cooler months approach, it will be interesting to see if the reemergence of indoor seating will be enough to offset the reluctance of bundled-up street-side dining.