Germans Hit Supermarkets Amid Rise in Cases Despite No-Lockdown Pledge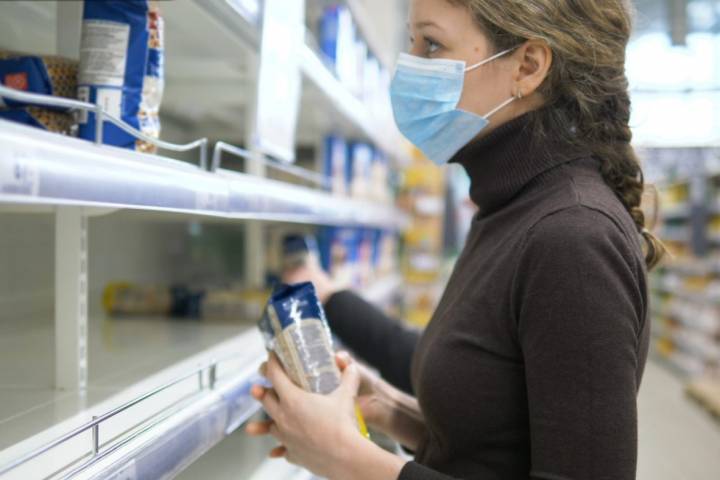 Trips to Germany's supermarkets are running at 31% above 2019 levels, continuing a trend that reached as high as 53% above year-on-year values in mid-August. This follows a previous rise in German supermarket shopping activity observed immediately prior to lockdown in March where levels exceeded 29% of their seasonal norm. This precedes a 49% rise in May as latent demand and hospitality restrictions combined to produce a pronounced post-lockdown rush.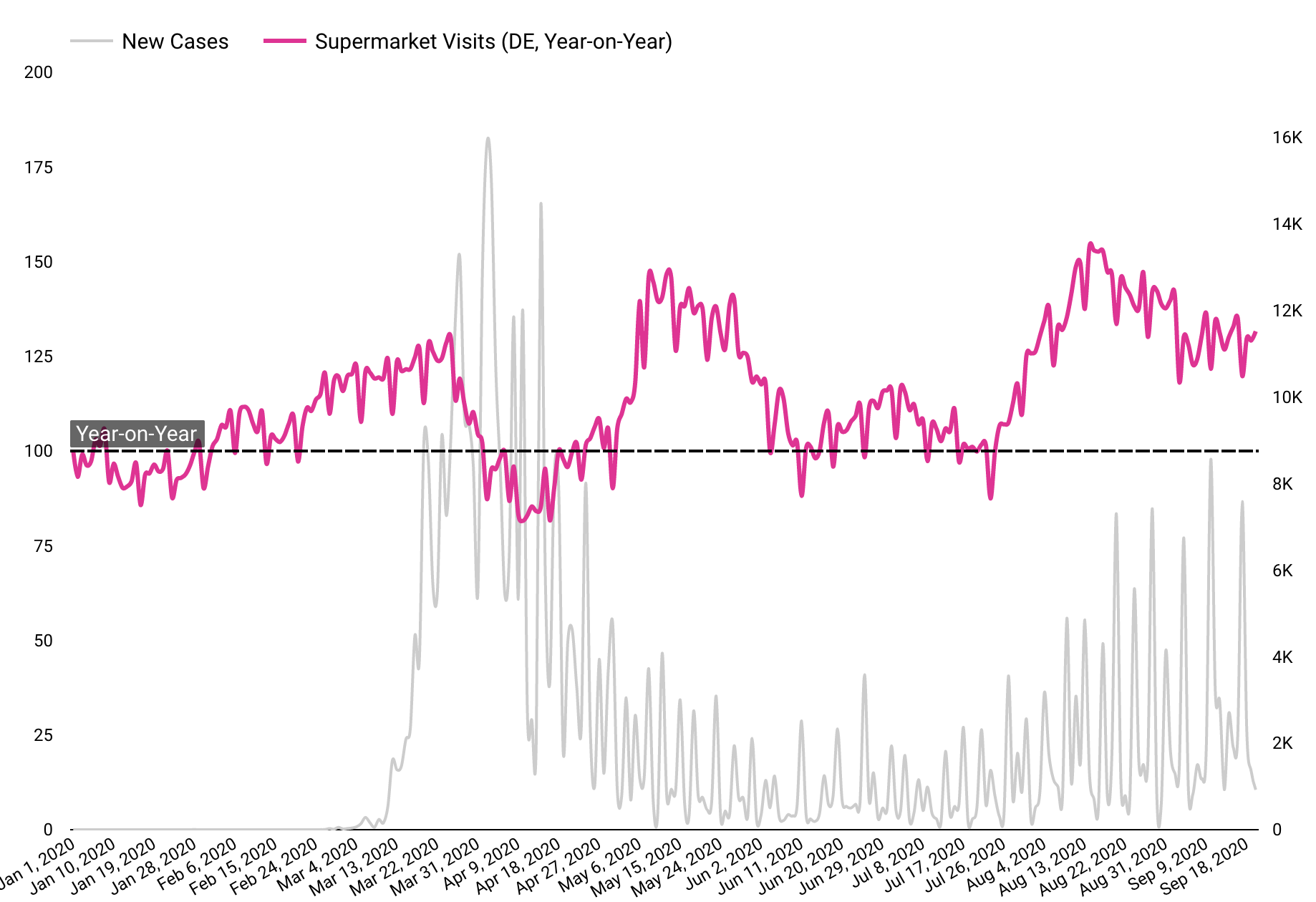 This latest increase in supermarket shopping coincides with the start of a resurgence in cases around July 29th – but will this lead to scenes of supermarket shelves bereft of essentials as in March this year? As supermarkets like Morrisons in the UK take steps to ration staple items and US chains beef up their inventories in preparation for a second lockdown, German Health Minister Jens Spahn denies any second lockdown and reassures citizens that "the shops won't close again".
To learn more about the data behind this article and what Huq has to offer, visit https://huq.io/.