How Planet Fitness accelerated growth amid a pandemic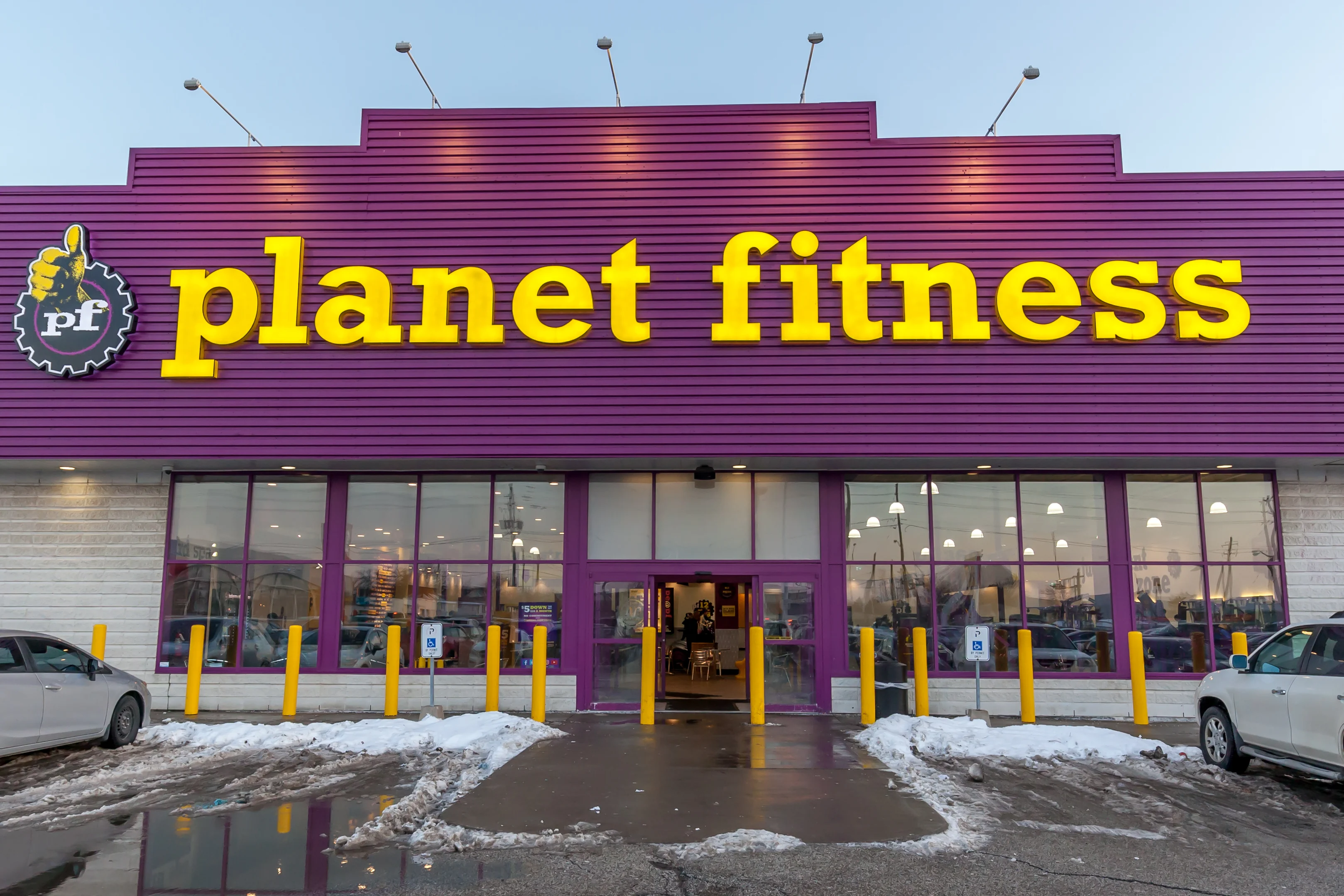 In spite of the pandemic, Planet Fitness recorded approximately 44% more app downloads in H1 2020 than H1 2019 (U.S. only). Meanwhile, other brick-and-mortar gyms saw major declines in new app users. The Equinox app, for instance, saw a -60% drop in downloads, and Gold's Gym saw a -45% decline.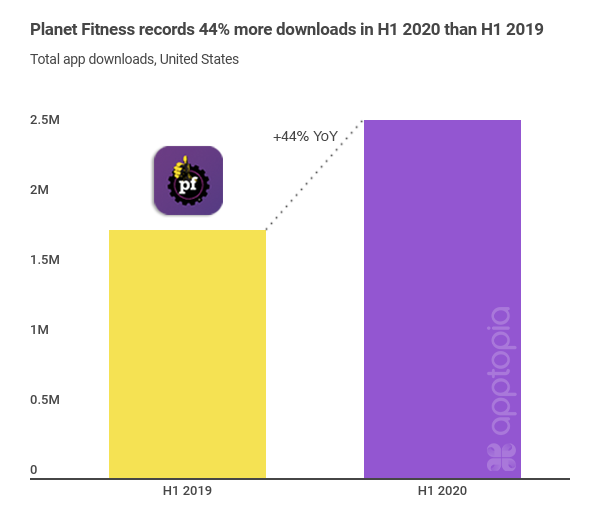 So what is Planet Fitness's secret? Video. In March, at the start of the U.S. lockdown, Planet Fitness began offering virtual workout classes online via their Facebook page and other channels. Then, in April, Planet Fitness took it one step further by offering video workouts directly on their mobile app after partnering with fitness-streaming expert iFit. This resulted in a 300% spike in daily downloads from April 13 to its performance peak on June 21– an odd spike to see, as most (if not all) of their brick-and-mortar gyms had yet to reopen.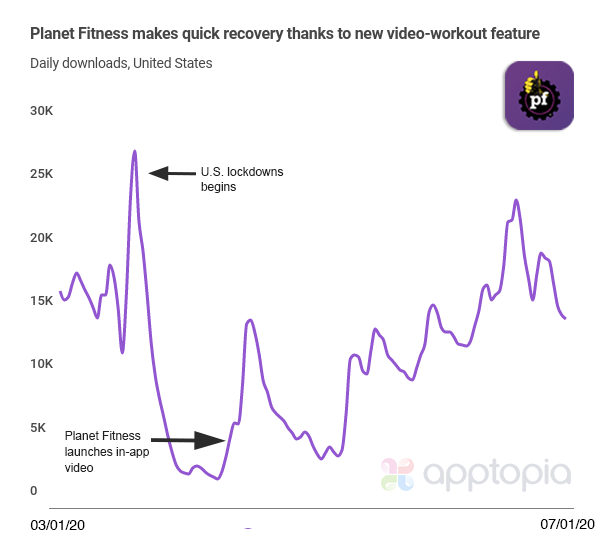 By offering in-home workouts via their app, Planet Fitness found a way to stay relevant and compete with trendy video-fitness apps, like Peloton, Muscle Booster, FitOn and more. While new to the crew, PF managed to have the third highest engagement among video-workout apps, recording 640K average DAUs in H1 2020.
So, to say that this was a "smart pivot" by Planet Fitness is an understatement. In a recent report by us and video technology company Penthera, we found that 60% of the most downloaded Health & Fitness apps in H1 2020 were those that offered video workouts. Further, in comparing the top 10 video-workouts to the top 10 non-video workout apps, video apps were downloaded 65% more.
To learn more about the data behind this article and what Apptopia has to offer, please reach out to Connor Emmel at cemmel@apptopia.com.