Homework-help apps increase IAP revenue 141% YoY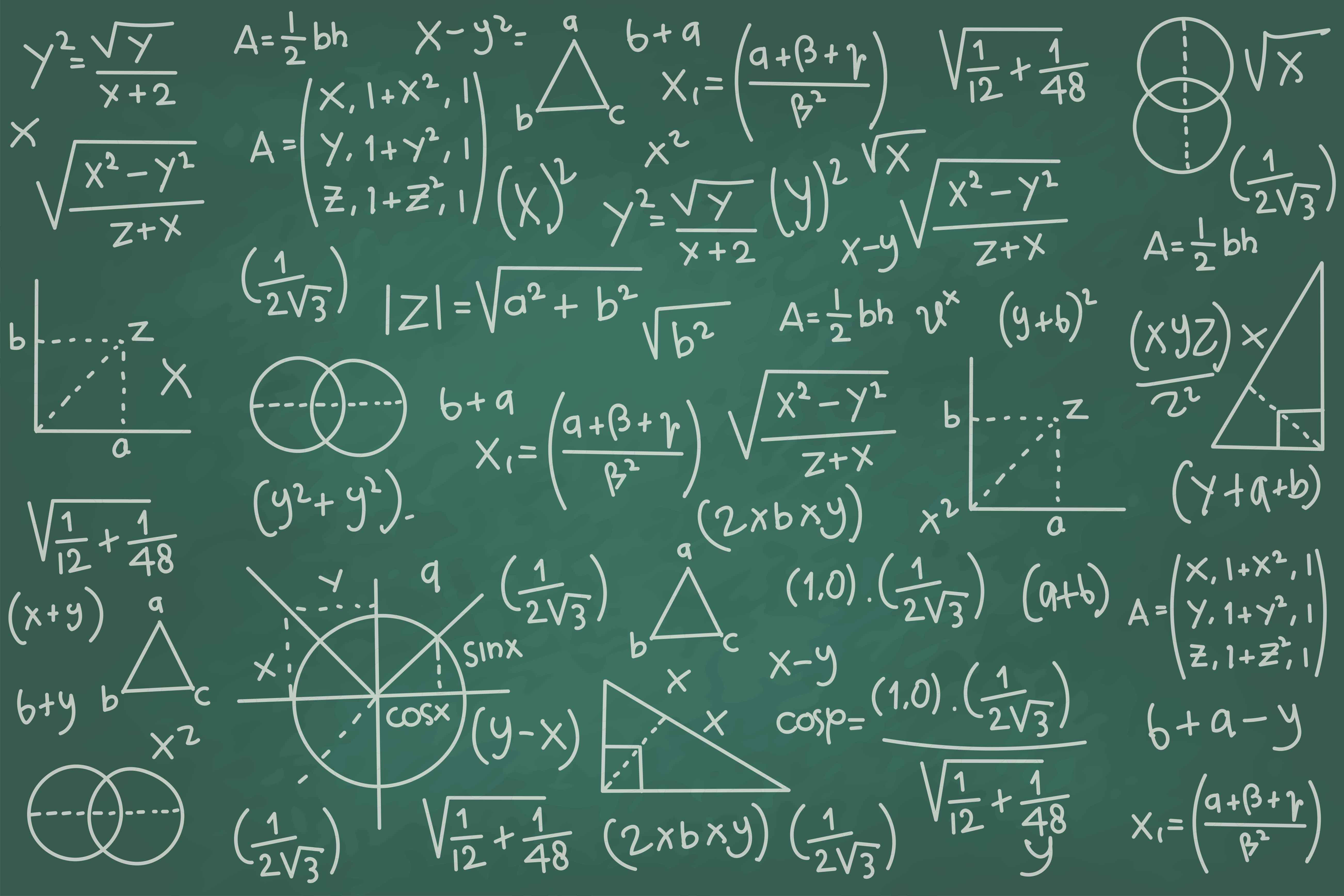 September ushered in another school year. But for many students and teachers, this required the adoption of virtual classes and digital tools. We saw this play out on mobile with homework-help apps– an Apptopia defined market of apps that provide immediate answers or explanations to homework questions. I'm sure you're thinking, "Back in my day, we called this cheating."
Alas, the top 10 homework-help apps saw a massive spike in monthly IAP (in-app purchase) revenue, with this September generating 141% more than last September. Photomath, which offers a 'Plus' subscription, brought in the most IAP rev. this past month with about $830K. Mathway was close behind with $710K.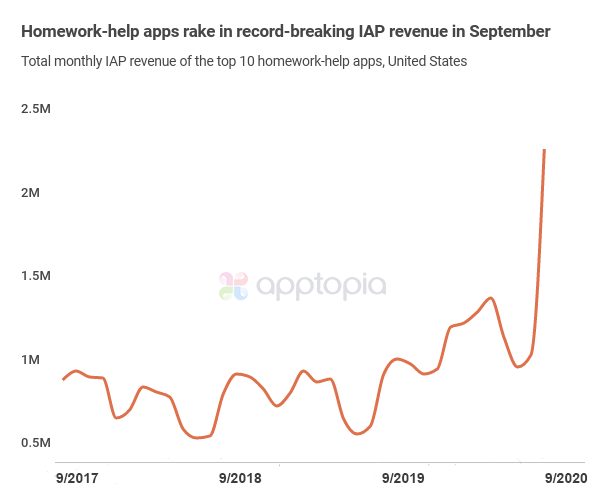 As you can imagine, downloads and engagement of these apps were higher than ever before too. Students downloaded the top homework-help apps approximately 5.7 million times, 23.3% more than last September. While the category has been steadily growing over the past few years, this is the largest percentage gain they've experienced. (The apps increased downloads 20% from 2018-2019 and 11% from 2017-2018.) The same applies to app sessions, which are up 27.4% from last year.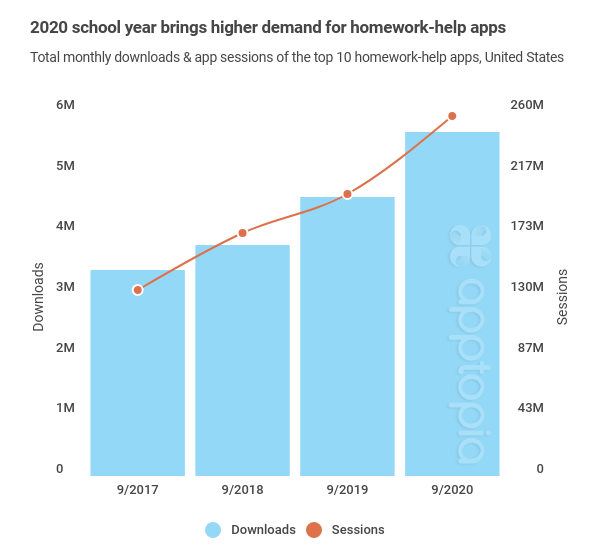 So, which of these apps are most popular? Photomath, which launched back in 2014, has dominated the space for quite a few years. As of yesterday (10/8), it was the #1 Education app on iOS in the U.S. and in September, the app (iOS + Google Play) averaged 1.6 million DAU (U.S.). Like Photomath, the majority of the top homework-help apps (Mathway, Brainly, Sladers) are those that explicitly offer homework answers. The only standout player here is Socratic by Google, which claims to "find the best online resources for you to learn the concepts." Though, it looks like it still offers ~pretty sweet~ step-by-step math explanations.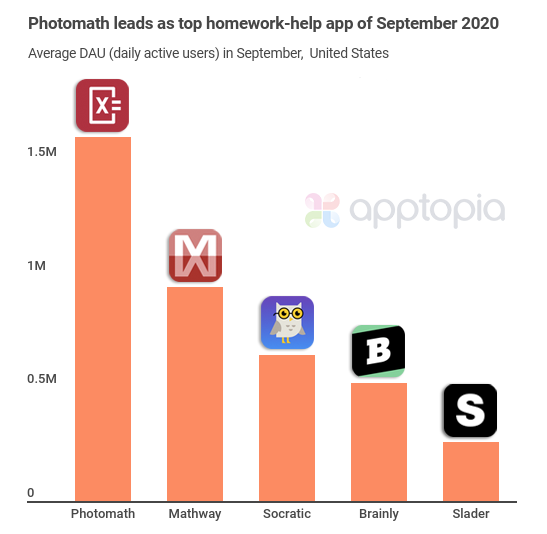 I, for one, wish I had discovered these apps back when I was in school. So, I decided to see how students were enjoying them now. In September, our top five homework-help apps received mostly positive reviews, with overall user sentiment exceeding 75%. This is a notably high user sentiment because generally, when apps see surges in new downloads, they also see surges in negative reviews, as the app experiences issues related to an overwhelmed system.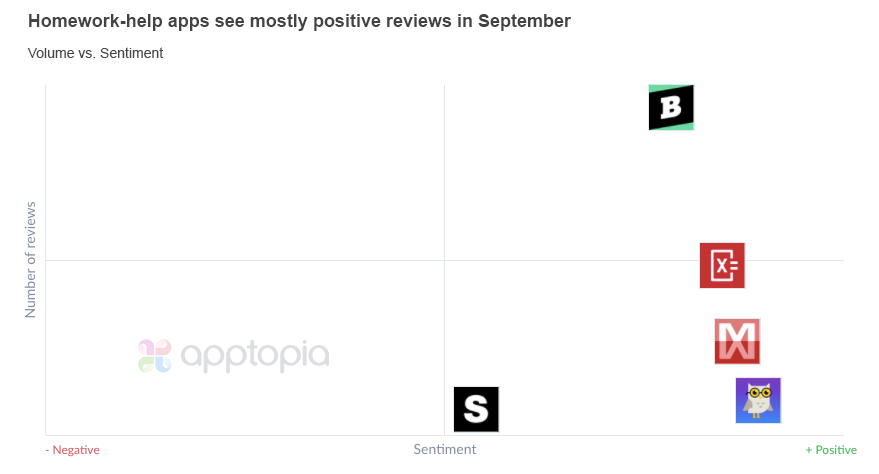 As you can see above, none of the apps are "in the red" (though, Slader is close to it). Brainly received the most reviews, while Socratic saw the most positive reviews (overall sentiment = 92%). And, almost all of them had at least one review like this: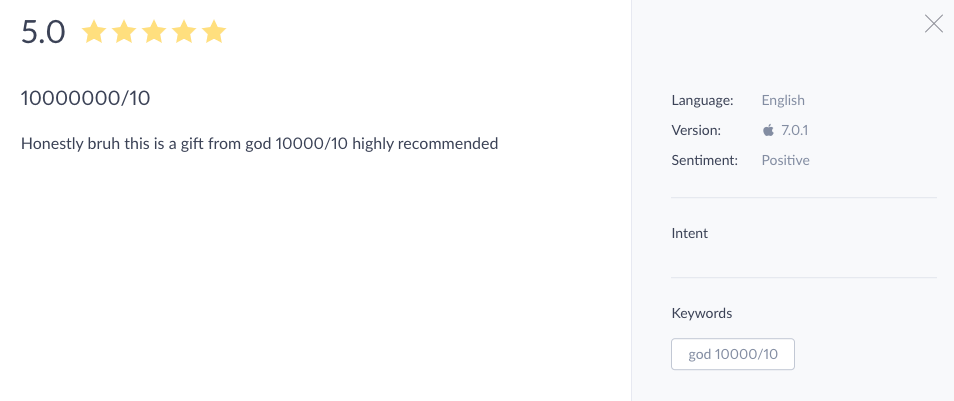 To learn more about the data behind this article and what Apptopia has to offer, please reach out to Connor Emmel at cemmel@apptopia.com.