Tentative Comeback for US Airports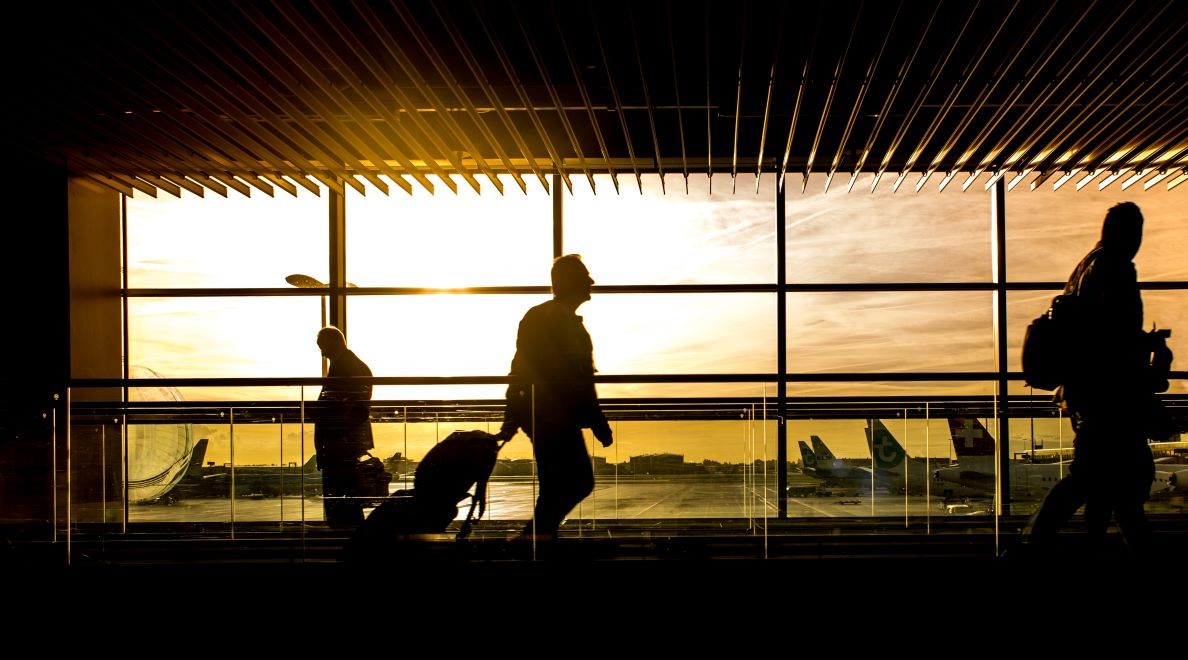 In our recent webinar, we spent some time looking into foot traffic trends at airports in America and Europe.
Location data is a very reliable proxy for airline passengers, since there are few reasons to be at an airport other than to board a plane. Precise mapping can filter out people who have come to collect or drop off passengers from those who have passed security in order to catch a flight.
We compared our foot traffic data for the major US hubs with the number of passengers reported as screened by the TSA and found a correlation of 0.9.
It's no surprise that air travel is significantly down due to the pandemic. But our data does offer a glimmer of hope for airlines. While foot traffic to the major US hubs remains down 75% year-over-year so far in October, this represents an increase in travelers of 350% since the nadir in April.
By comparison, we also reviewed traffic at European airports. Overall, European air travel saw more of a pick-up during the summer months than the large US airports. This makes some sense. With inter-continental travel restrictions eased, many Europeans took advantage and went on vacation in July and August.
Athens airport in Greece briefly saw it's traffic return to pre-pandemic levels, although it has dropped again since September. Barcelona airport, by contrast, barely saw an uptick in passengers before a resurgence of cases in Spain meant restrictions were reimposed.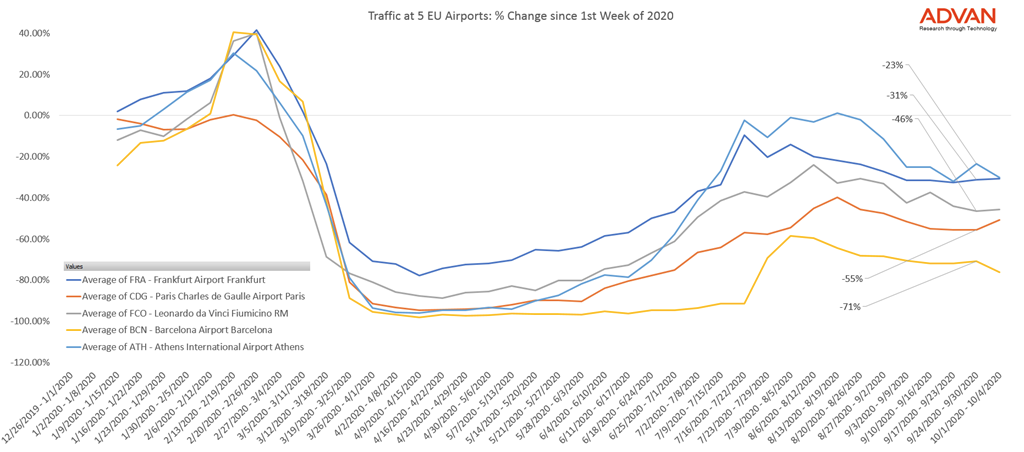 To learn more about the data behind this article and what Advan has to offer, visit https://advanresearch.com/.