Worldwide digital games market: September 2020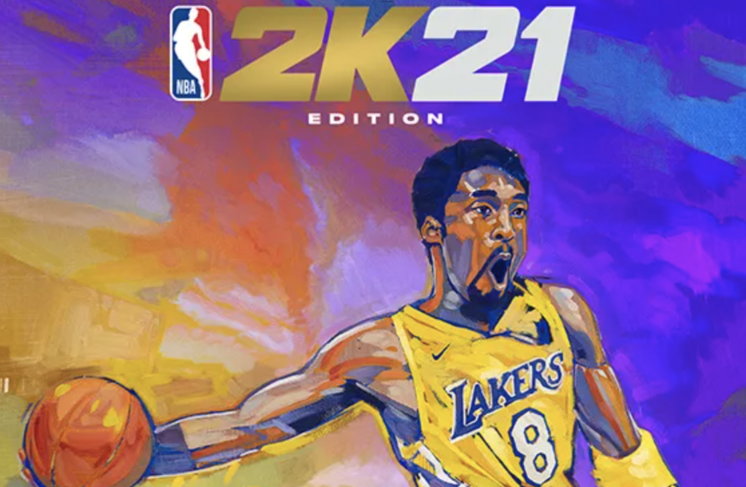 Digital games earned $10.7B in September 2020, up 14% year-over-year. Games earned more across all platform types than during the same period in 2019. Mobile revenue was up 9%, PC rose by 8% and console earnings increased 40% as major fall titles began to hit the market.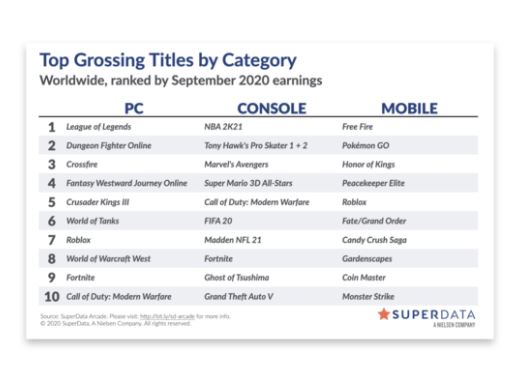 NBA 2K21 was the top-earning title of the month, selling 1.9M digital units. Digital console sales were up 19% over NBA 2K20 at launch, and in-game revenue similarly increased by 8%. The game benefited from the rescheduling of the delayed NBA postseason. In August, NBA 2K20 also performed better than usual thanks to the return of the NBA on TV.
Marvel's Avengers from Square Enix sold 2.2M digital units in September. This was the second-biggest digital launch for a Square Enix title behind Final Fantasy VII Remake. Total digital sales were roughly the same as the last major superhero game, PlayStation 4 exclusive Marvel's Spider-Man. Avengers also took design cues from the looter shooter subgenre and had a launch performance that fell between Destiny 2 and Tom Clancy's The Division 2.
Nostalgia was a powerful sales driver in September. Tony Hawk's Pro Skater 1 + 2 from Activision Blizzard sold 2.8M digital units, a significantly higher launch figure than the publisher's previous remakes of Crash Bandicoot or Spyro games. Also in September, Nintendo's Super Mario 3D All-Stars sold 1.8M digital units, which was by far the biggest launch ever for a Mario title on Switch.
Crusader Kings III from Paradox broke records for PC strategy games, selling 1.1M digital units in September. The medieval dynasty simulator sold more units in its launch month than either Total War: Three Kingdoms from Sega or Sid Meier's Civilization VI from 2K. Crusader Kings III did earn slightly less at launch than its closest competitors because it was priced at $49.99 instead of the more common $59.99.
In September, the mobile version of Among Us reached nearly as many players as Pokémon GO did during the peak of its popularity in August 2016. While the indie game originally launched in July 2018, interest in the game skyrocketed during the past summer as popular Twitch streamers took up the game. However, the high player numbers have remained subdued as in-game spending was limited to a handful of cosmetic items and the ability to remove ads. The game's mobile revenue was not enough for it to break into the top 40 on mobile. Earnings were, however, still extremely high for a game made by only three developers.
Rocket League's transition to a free-to-play business model paid off for developer Psyonix (now a subsidiary of Epic Games). Player numbers nearly tripled in September, up 193% a week after the shift. Revenue-wise, total digital sales from September 23 to 30 (when the game was free to play) nearly matched the three previous weeks. The game's esports ecosystem should also benefit from a boost in potential viewers on streaming platforms such as Twitch.
To learn more about the data behind this article and what SuperData has to offer, visit https://www.superdataresearch.com/.