Domestic Capital Shores Up Key APAC Markets During Covid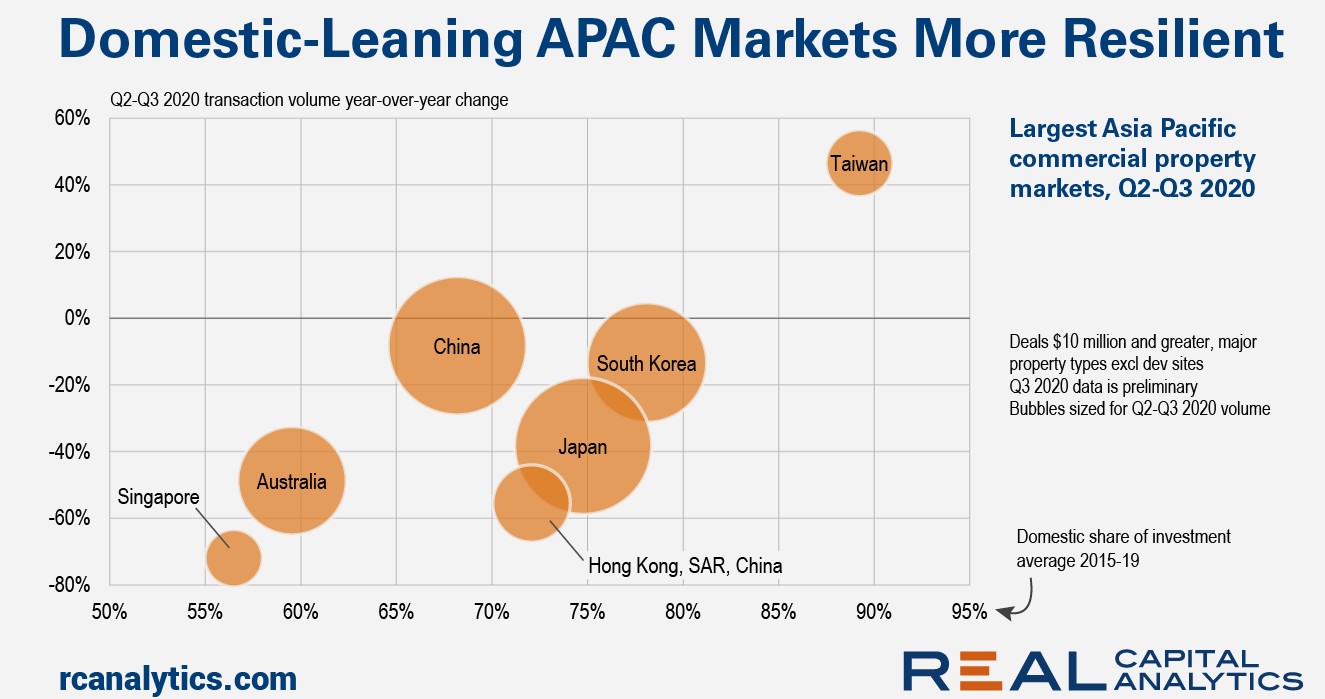 Global and regional cross-border investors pulled back from new Asia Pacific deals in Q3 2020 at almost double the rate that domestic buyers retreated, preliminary Real Capital Analytics data shows. Investment by domestic buyers was higher in the third quarter than the second quarter of 2020, though the level was down significantly versus a year ago.
Stymied cross-border buying power has had a detrimental effect on the markets that exhibited a greater reliance on overseas investment, particularly during the bull run of 2015-19. As shown in the chart below, these markets have suffered a steeper fall in deal activity in the past two quarters as travel restrictions and cancelled real estate conferences impede dealmaking.
With one source of capital blunted, sellers have turned to suitors closer to home. South Korea, Japan, and China are all examples of economies with a large domestic investment base, with these local buyers acquiring assets as overseas investors demurred. Taiwan, where the domestic share of investment typically hovers around 90%, actually registered an increase in volume over the past six months as Covid-19 failed to disrupt its economic rhythm.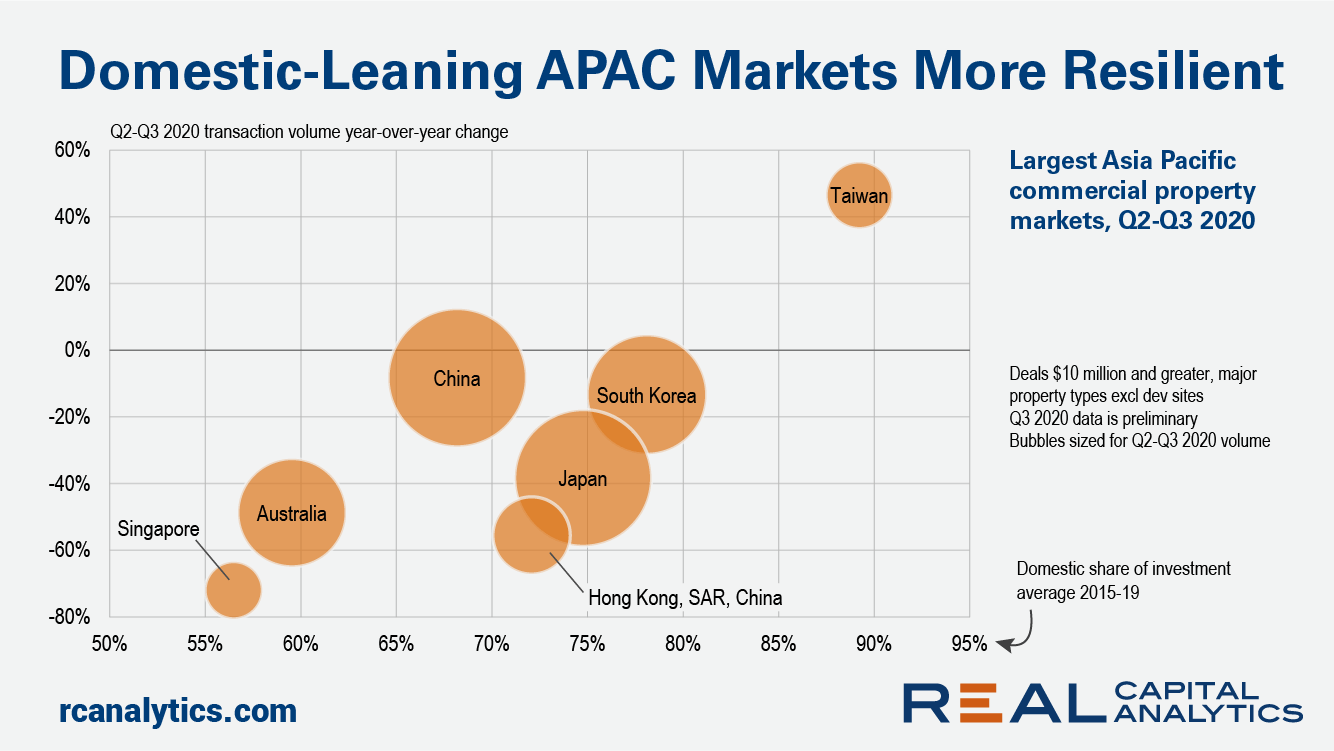 By contrast, Australia is a big market that had been the beneficiary of robust inbound capital flows before this year. Investment from mainland China was particularly strong, but this has dwindled since political tensions between the two countries flared up. U.S. investors, usually a mainstay of flows to Australia, have also been noticeably absent so far.
Singapore, another economy dependent on foreign capital sources, registered the worst drop of the top seven APAC markets, preliminary data indicates. While Singapore-based investors have immense buying power, the relatively small domestic product pool means most major players had already established localized teams in key regional markets like China and Australia before this year, a setup that has proved especially useful during this downturn.
Compared with Singapore, Hong Kong has been much more reliant on domestic investment in the past. However, domestic investors have steered clear of commercial real estate investment as the economy has been battered by waves of political unrest and Covid-19 cases. Hong Kong-investors have also been quiet abroad, even in mainland China, preferring to ride out the downturn with longer-term bets on construction and redevelopment projects.
To learn more about the data behind this article and what Real Capital Analytics has to offer, visit https://www.rcanalytics.com/.