These Are The Most Active Global Markets in 2020 So Far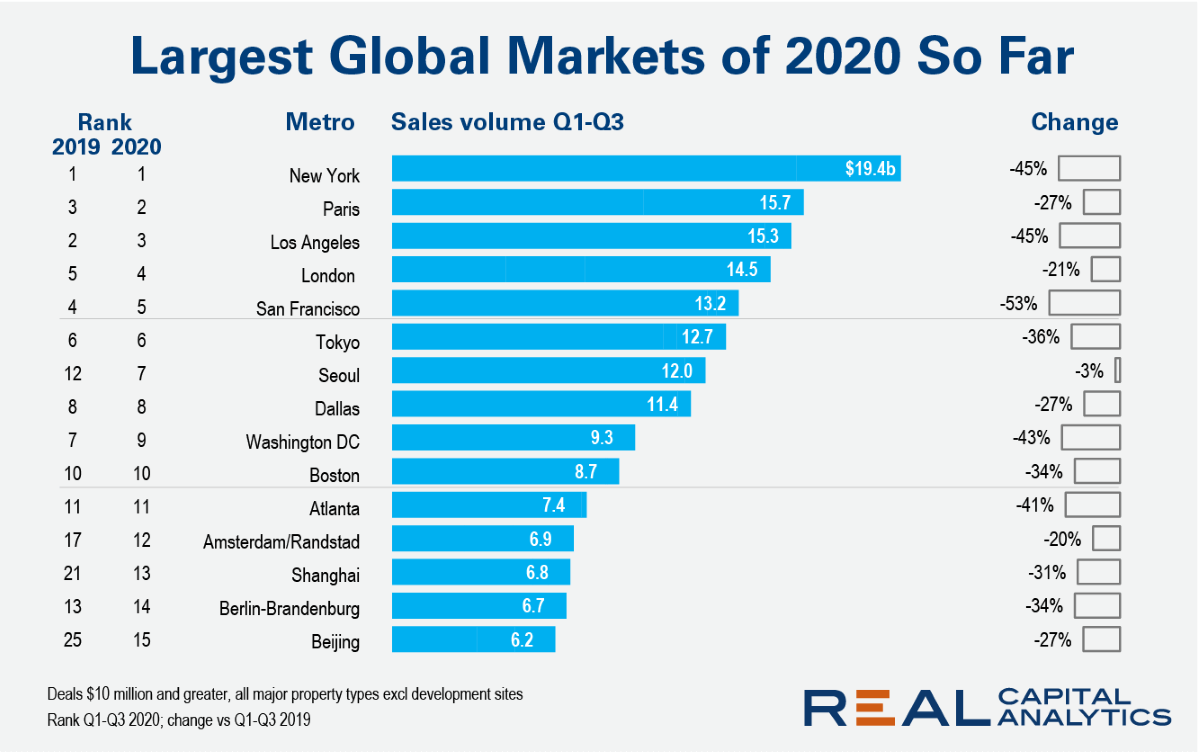 At the halfway point of 2020 there were a handful of top global metros that posted growth in deal activity versus the first half of 2019. One quarter on and there are no such positives in the list of the world's largest metros. Seoul returned deal volume close to that of last year, but the market is still just in negative territory.
While there has been a slight reshuffle of the top five most active metros during this pandemic year, they remain familiar names, with New York holding onto the top spot ahead of Paris. Offices in the French capital remain in strong demand.
With the exception of Seoul, London recorded the smallest decline among the top 10 metros. Activity there was boosted in the second quarter by a student housing megadeal. Without that transaction, London would have seen its worst first three quarters of a year on record.
Several Asian cities have made strides up the rankings in recent quarters. Seoul is at the #7 spot, having held the #12 position in 2018 and 2019. Shanghai is up to the #13 position for the year to date and Beijing has jumped to the #15 spot.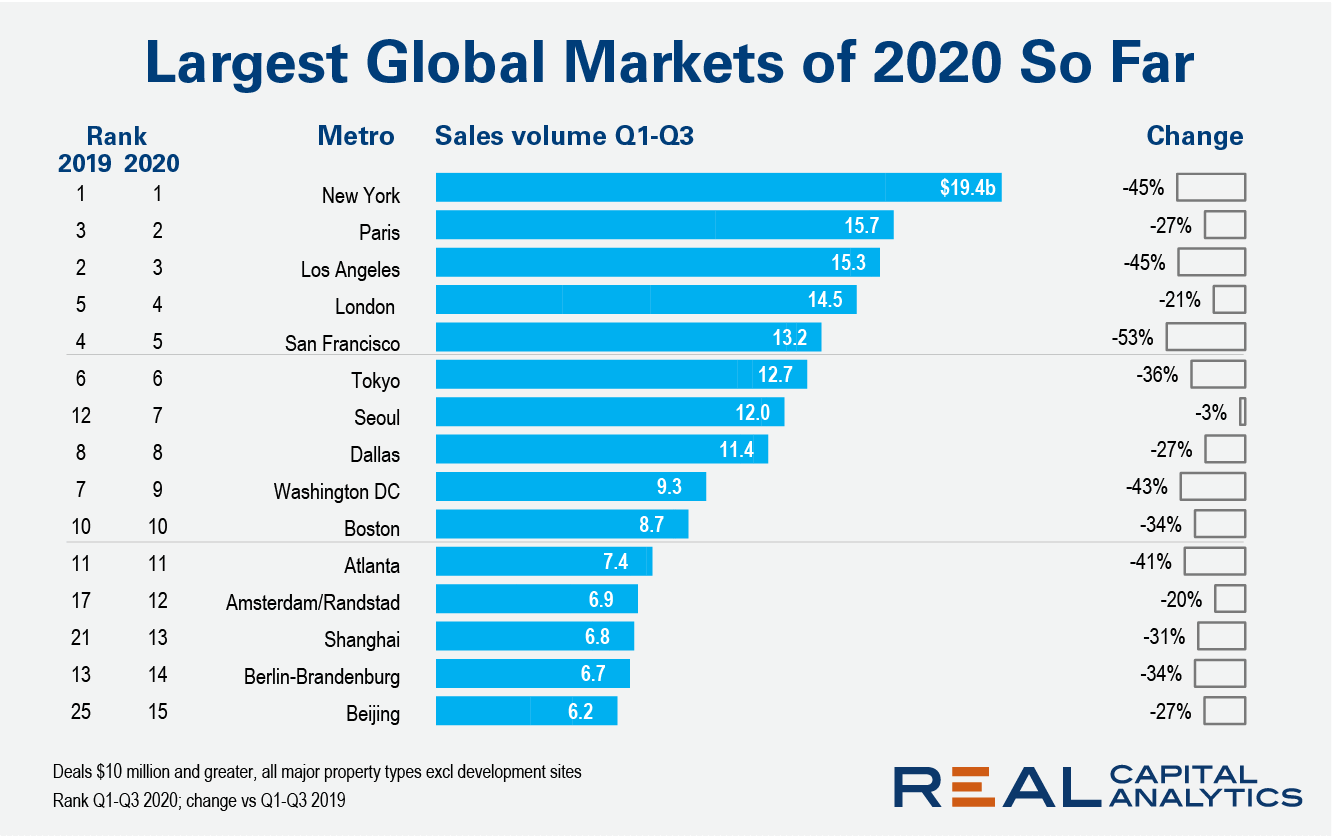 To learn more about the data behind this article and what Real Capital Analytics has to offer, visit https://www.rcanalytics.com/.