Worldwide digital games market: October 2020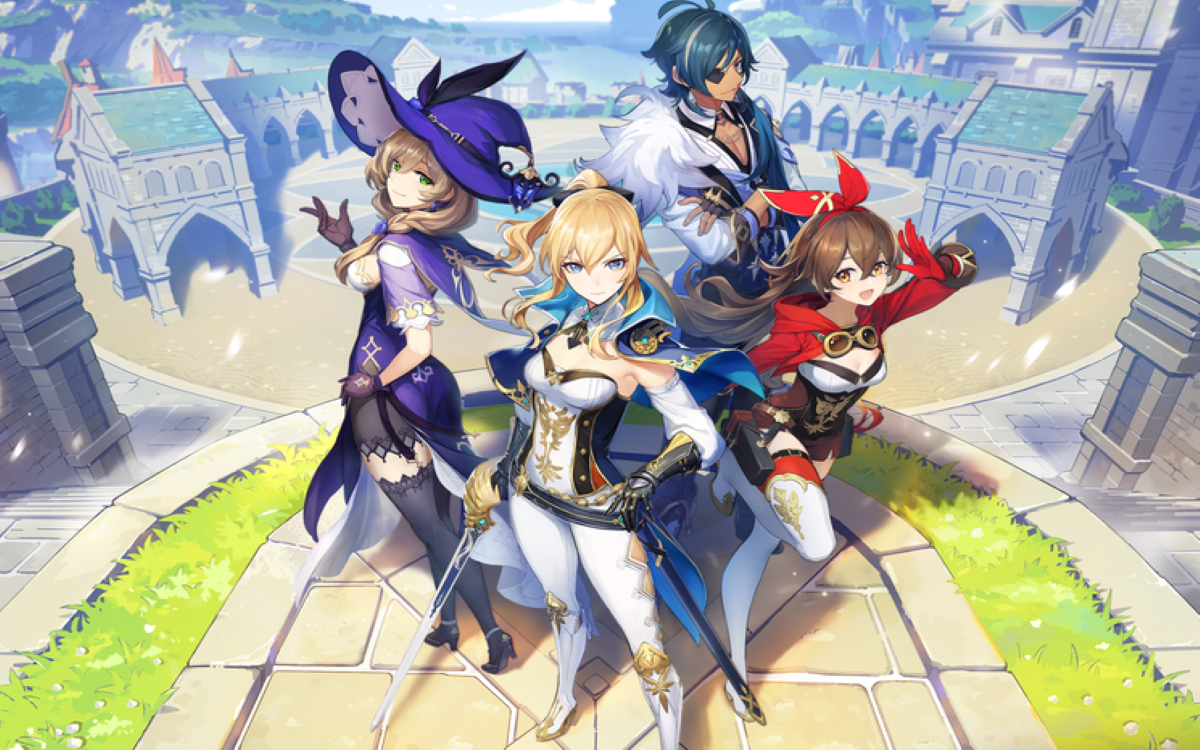 Consumers spent $10.6B on digital games in October 2020, up 14% year-over-year. Consistent with ongoing trends, console spending grew the fastest, with earnings up 18% over 2019. This was especially impressive growth given that Call of Duty: Modern Warfare launched in October 2019 and many of the biggest titles of the 2020 holiday season were not released until November. Earnings on other platforms rose as well, with mobile up 15% and PC up 10%.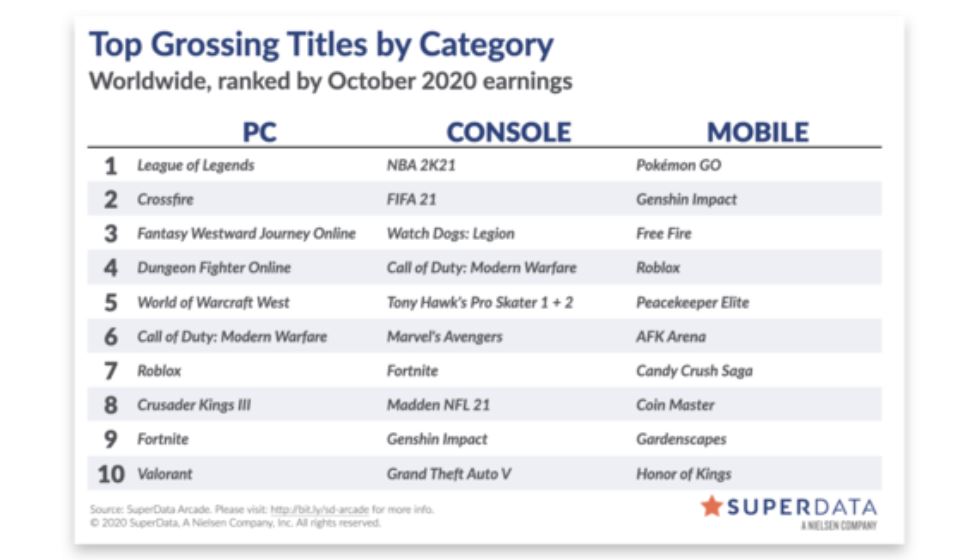 Genshin Impact from miHoYo was October's highest-grossing game. The title, which was released on September 28 on mobile, PlayStation 4 and PC, is an unprecedented international success for a game made by a Chinese developer. Genshin Impact features monetization mechanics commonly found in mobile games like collecting characters through gacha (where users pay for the chance to get random in-game items) and limited-time events. However, gameplay inspired by console role-playing games and action-adventure titles attracted players who may have avoided mobile gacha games in the past.
FIFA 21 sold 1.5M digital units. Compared to the launch month of FIFA 20, launch month digital sales and revenue were both up (1.2M vs. 1.5M for sales). However Electronic Arts had a significantly shorter launch month period in which to sell FIFA 20 since it was released only at the end of September, while FIFA 21 went on sale at the start of October.
Watch Dogs: Legion from Ubisoft broke franchise records, selling 1.9M digital units. Even though the game was only on sale for the final three days in October, its first month sales were significantly higher than Watch Dogs 2, which was released on November 15, 2016 and sold 431K digital units. The latest game likely benefited from several free giveaways of Watch Dogs 2 earlier in 2020, which built up the franchise's audience.
Crash Bandicoot 4: It's About Time from Activision Blizzard sold 402K digital units, a smaller total than recent remakes of titles in the franchise. Crash Bandicoot N. Sane Trilogy sold 520K digital units in June 2017 (it released on the last day of the month), while Crash Team Racing Nitro Fueled sold 552K copies in June 2019. There was likely less pent-up demand for Crash 4 and the title was also released during a more crowded release period than its predecessors. First-month earnings were, however, the highest of modern Crash games since Crash 4 launched at a standard $59.99 price point instead of $39.99, like the recent remakes.
Star Wars: Squadrons sold 1.1M digital units in October, putting it ahead of the launch of Star Wars: Battlefront II (1.0M) and behind Star Wars Jedi: Fallen Order (2.9M).
The Star Wars IP attracted a sizable audience to the title even though it belonged to the niche space combat subgenre. In contrast to Crash 4, Squadrons earnings were lower than those of other modern Star Wars games given its lower $39.99 price.
To learn more about the data behind this article and what SuperData has to offer, visit https://www.superdataresearch.com/.