Liquidity Declines in 118 of 155 Global Markets in Q3 2020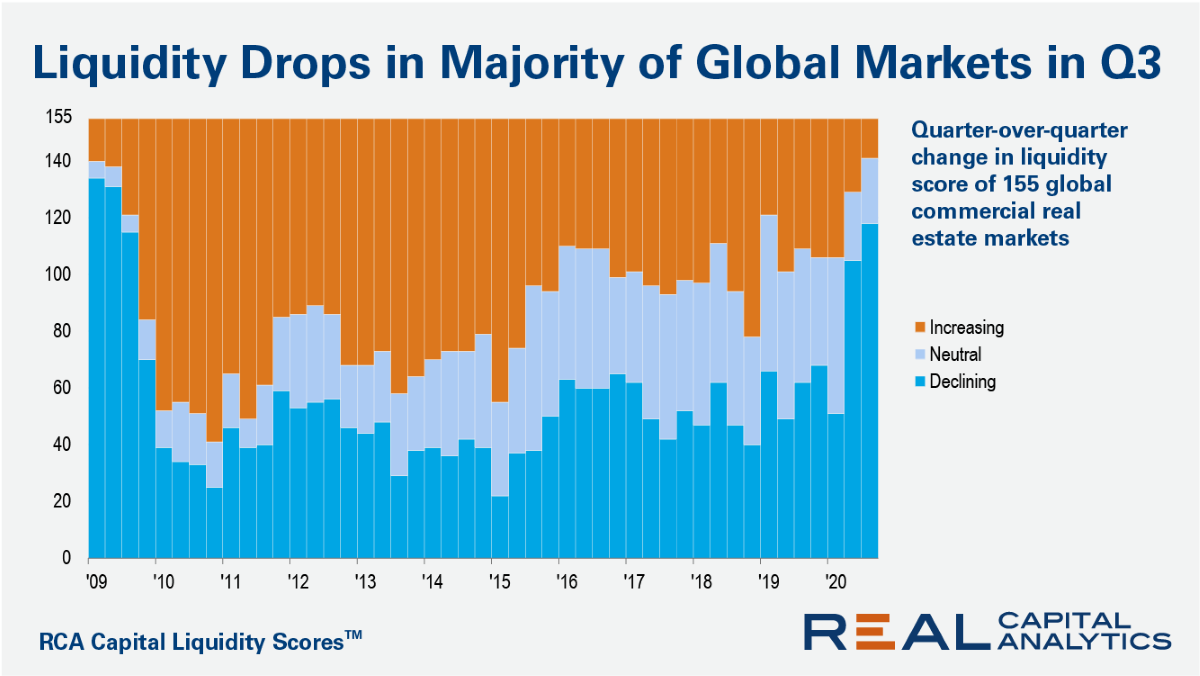 Market liquidity fell in 118 of 155 global commercial real estate markets in the third quarter of 2020, a widening swathe of liquidity declines than seen in the second quarter of the year, according to the latest update of the RCA Capital Liquidity Scores. The tally of markets posting decreasing levels of liquidity from the prior quarter is the highest since early 2009 during the Global Financial Crisis.
Few North American markets escaped the slide. Manhattan's liquidity score was already ebbing from its mid-2019 peak, but the pandemic has accelerated the downward move. The market finished Q3 2020 with a decade-low score and ranked as the third most liquid market globally.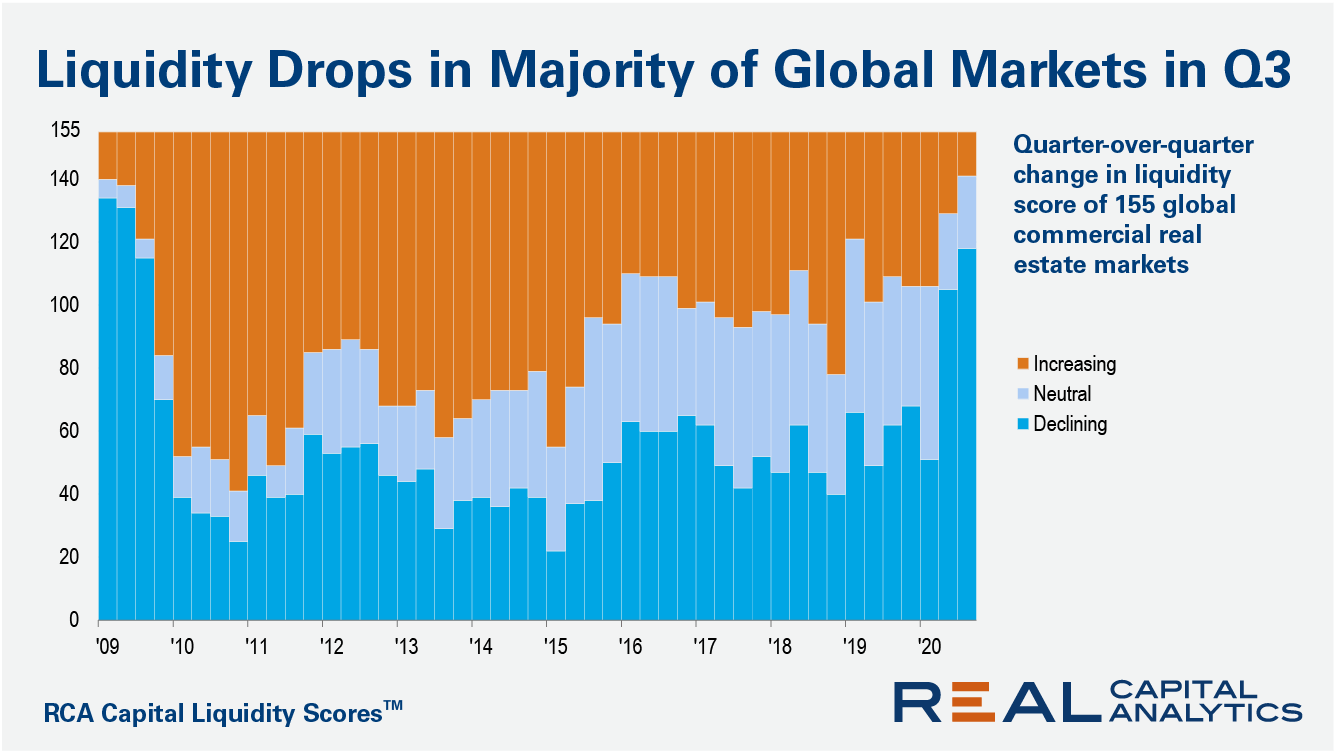 Central Paris remains the most liquid market in the world, with its score falling off only slightly since the first quarter of 2020. Berlin, Munich and Frankfurt also featured in the top five most liquid markets globally in the third quarter.
Liquidity in all of the largest Asia Pacific markets continued to drift down. Sydney was the most liquid market in the region, and its global ranking increased to #8 from #12 at the start of the year as other markets were subject to larger declines in score. The plummeting count of active buyers in Hong Kong has dragged down its liquidity score, which now ranks below that of Beijing for the first time.
To learn more about the data behind this article and what Real Capital Analytics has to offer, visit https://www.rcanalytics.com/.