Apartment Developers Not Buying Dirt Like Before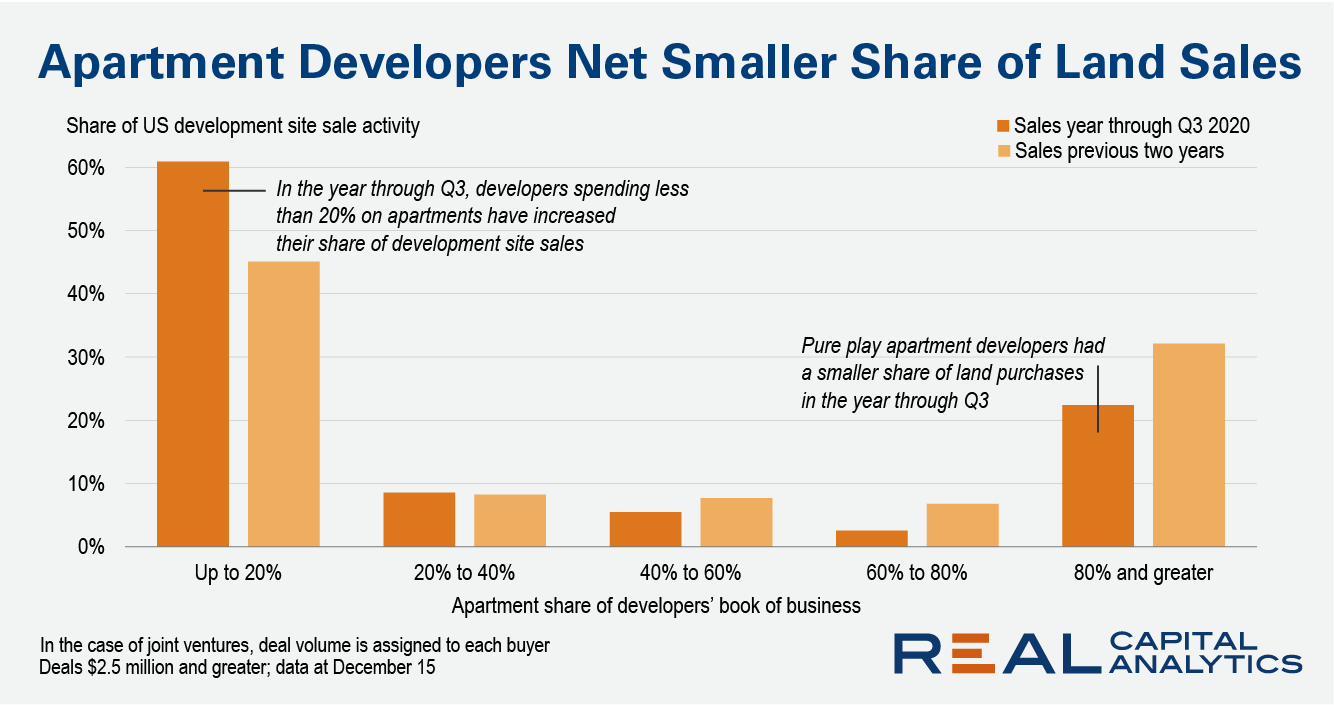 Development site sales were a bright spot for the U.S. market in 2020, with investment activity for the year through November down only 5% from a year earlier, according to Real Capital Analytics data. Who is buying these sites and the reasons why have changed from earlier in the cycle.
Apartment development has led construction activity in this cycle, representing 44% of the value of all commercial property starts since 2015. The apartment sector was the first to see price recovery following the Global Financial Crisis and given the stable yield characteristics, the sector moved up to become the most heavily traded property type in the U.S. With rising prices and growing investor interest in the sector, development was the next logical step. In other words, if you can't buy it, you build it.
The dirt is important though. Before delivering a new apartment property, a developer needs to secure an appropriate site for a project. Tracking the sale of development sites, those developers focused on constructing apartments pulled back from their purchase activity in 2020 relative to those buyers with little activity in the apartment sector.
To learn more about the data behind this article and what Real Capital Analytics has to offer, visit https://www.rcanalytics.com/.