In-store Grocery Shopping Level at 50pts Amid Online Boom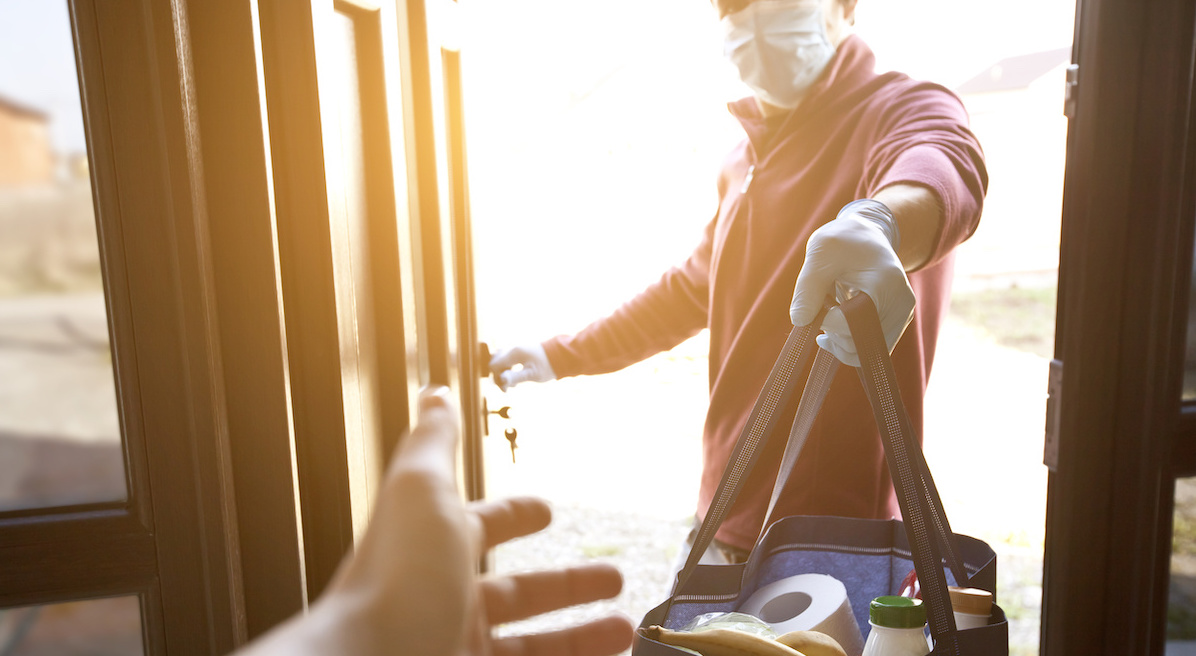 In-person visits to UK supermarkets during the second national lockdown has been consistently lower than in May with high-frequency data suggesting that the shift towards online grocery shopping is becoming entrenched.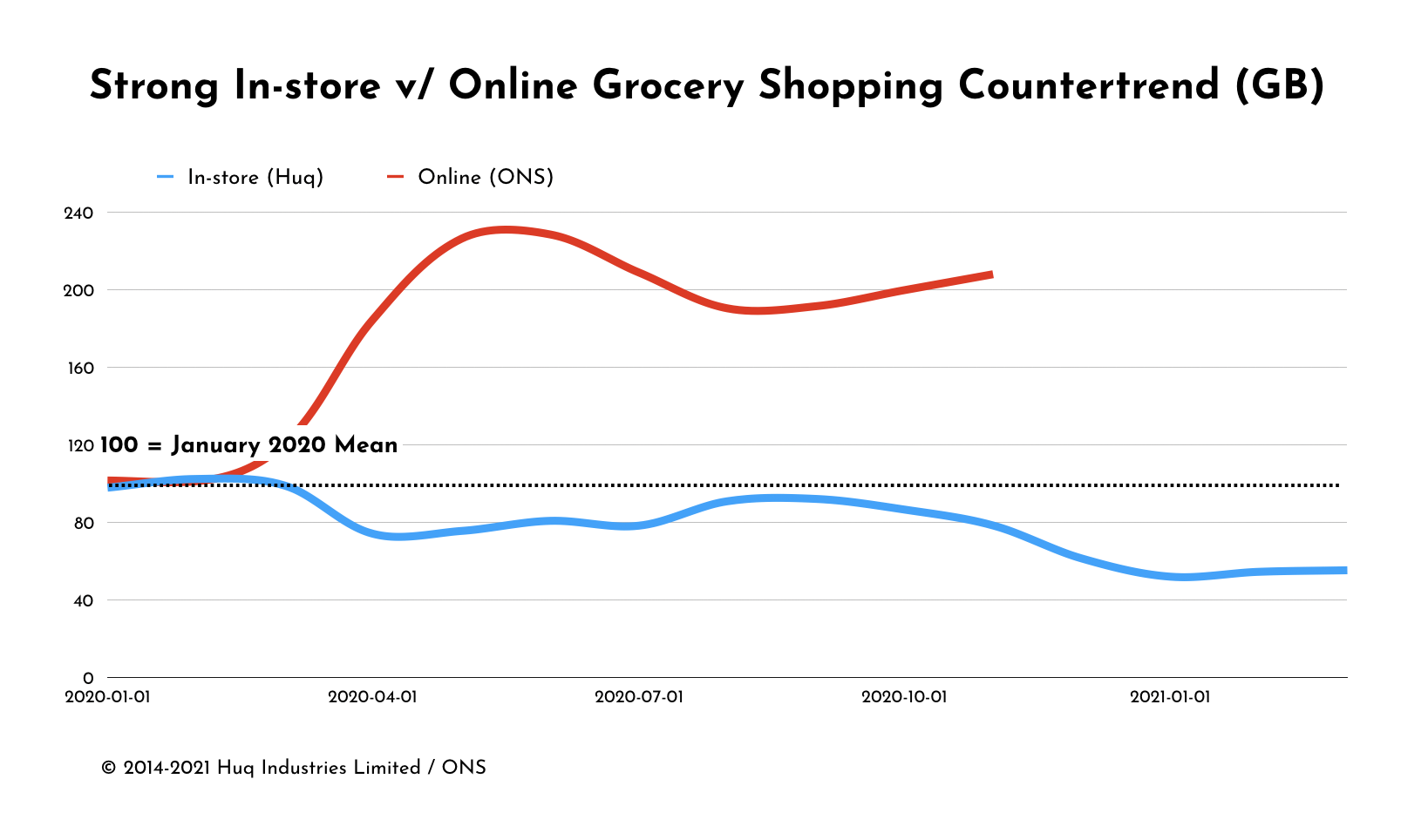 In-store supermarket footfall fell by around 25% during the first national lockdown almost a year ago before regaining near normal levels in the Autumn. However, during this latest national lockdown in-person visits have declined to 50% – a reduction of a further 25pts.
Reports show that online grocery sales accounted for a record 15.4% share of the market in the four weeks to 21 February, up from 8.7% last year, and that stores without an online presence have started to lose out. With restrictions starting to lift from the end of the month, this Huq Index will reveal whether this trend is temporary or here for good.
To learn more about the data behind this article and what Huq has to offer, visit https://huq.io/.