Financing Availability Provides a Floor for US Prices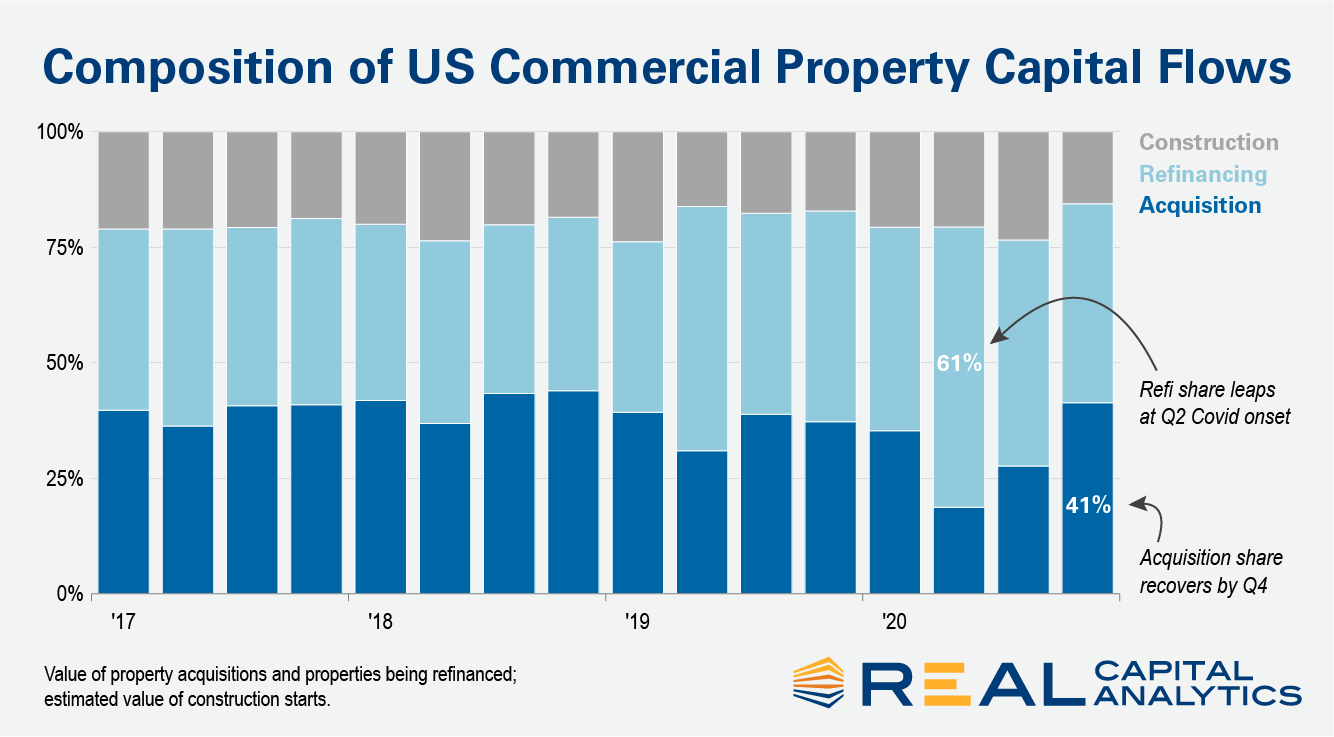 On Thursday, April 8 at 1pm ET, listen to Real Capital Analytics Senior Vice President Jim Costello as he reviews the latest trends in the U.S. debt market.
Deal volume contracted in 2020 due to economic uncertainty but did not result in a price collapse like that seen during the Global Financial Crisis (GFC). Capital flowing into other structures helped support pricing during this downturn.
Into the second quarter as new acquisitions fell, financing activity picked up some of the slack in the capital stack. The value of properties refinanced represented 61% of all capital flows to commercial real estate in the quarter. This figure was well above the 19% share represented by new acquisitions.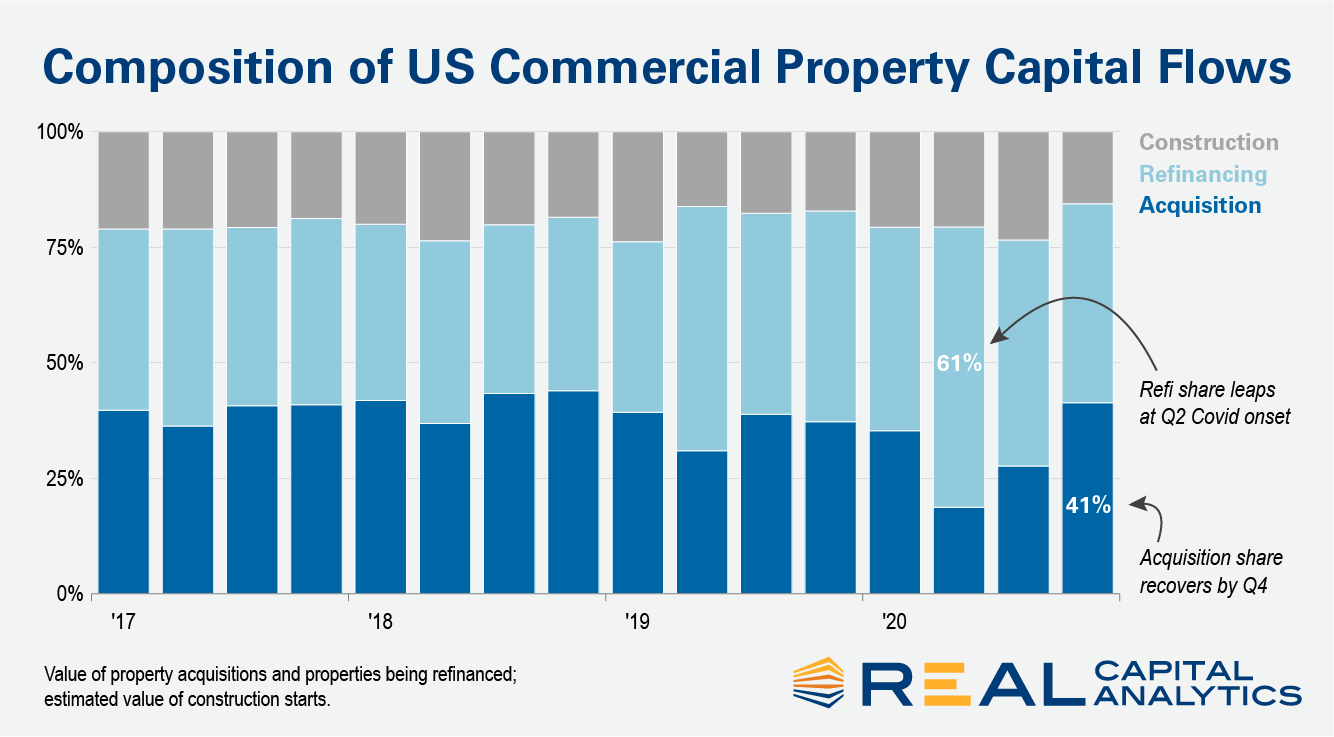 The inability to refinance cash-flowing properties was a problem during the GFC. In this Covid-19 recession, however, the ability to refinance and not sell has led to sticky prices. Owners facing challenges are not forced to sell and have largely been able to refinance.
Into the second half of 2020, financing availability put a floor under the worst possible price declines and the share of capital flows from new acquisitions grew from a 28% share of the market in the third quarter up to a 41% portion in the fourth quarter.
Since 2016, construction activity has averaged 20% of all capital flows. Into the final quarter of 2020, however, the share retreated to only 16% as construction starts pulled back for the property sectors most impacted by the pandemic.
To learn more about the data behind this article and what Real Capital Analytics has to offer, visit https://www.rcanalytics.com/.