Top 10 Fastest-Growing Flower Sites for Mother's Day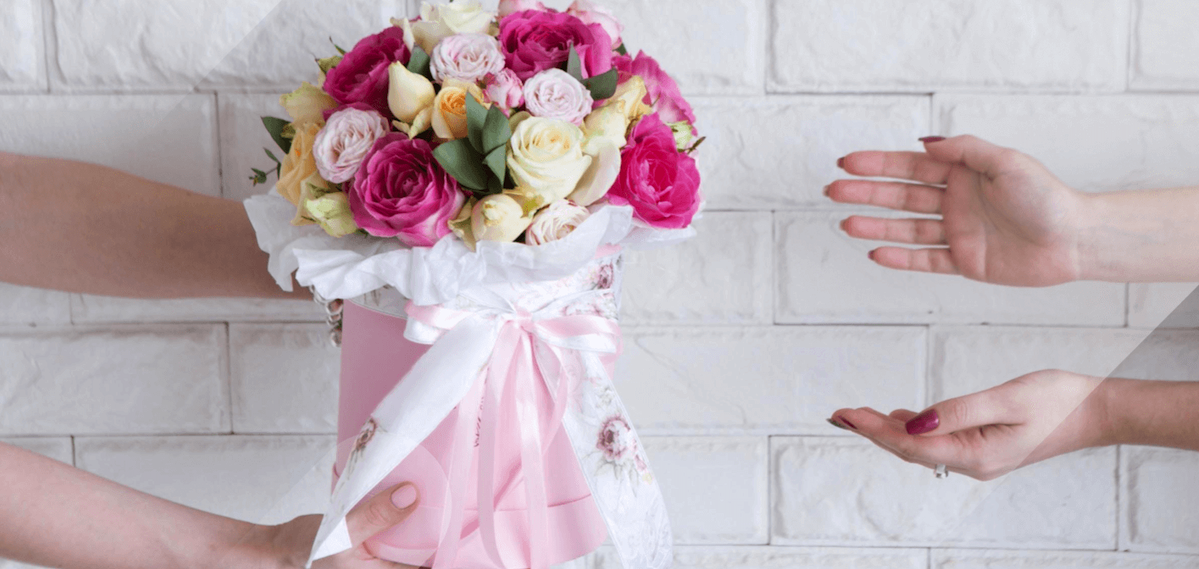 With Mother's Day fast approaching and graduations around the corner, many shoppers are looking for last-minute gifts. Flowers are the go-to presents for these special spring events. This raises the question: Which flower websites are outperforming now? To answer this, we've compiled a list of the fastest-growing flower sites in the U.S. for the first quarter (Q1) of 2021. Keep reading to find out which industry trends are driving this growth.
Online flower industry at a glance
The first quarter of the year looks like it was a strong one for the flower industry. Total visits to the top 10 fastest-growing flower sites are up 60.9% from the prior quarter and 61.8% from Q1 2020. Our top 10 websites averaged 20,802 monthly visits, a 41.79% increase from the previous quarter.
Flower industry trends
Using Similarweb PRO, we analyzed trends driving the industry. Here are the three key takeaways:
1. Shift towards mobile
Traffic seems to be shifting towards mobile devices for the flower industry. At 48.7%, mobile traffic is still slightly less than desktop traffic at 51.3%. However, this is up nearly 11 ppts increase from Q1 2020 when mobile composed 37.9% of web visits, and an even greater increase (15.1 ppts) from Q1 2019. As websites improve their mobile experiences for users, we expect the shift towards mobile traffic to continue.
2. Brands leverage strong, local reputations to capture traffic from larger players
COVID-19 shutdowns forced many local brands to develop a greater web presence. Those with the most success, appear to leverage their strong, local reputations to expand nationally, ultimately capturing traffic from larger players.
For instance, on its web banner, the number one fastest-growing site, the Flower Factory (+159.8%) highlights that is the "#1 ranked Los Angeles Florist" providing "same-day delivery nationwide." The fourth fastest-growing site, Fallons Flowers (+28.2%) highlights that it has been the "premier Raleigh florist" since 1926. These top brands describe themselves as "family-owned and operated," providing a "home town" feel.

Flower Factory, the fastest-growing site, emphasizes its strong local reputation and fast, nationwide delivery in its web banner
Although monthly website visits for our top 10 list are still a small fraction of the total industry, the growing presence appears to influence top online players. In fact, nine of the top 10 flower delivery websites capturing the most traffic share lost traffic in Q1. 1800flowers.com, which accounts for nearly 9% of industry traffic share, took the largest hit, losing 53% of traffic.

Declines for 9 of the top ten biggest flower industry players in Q1
Given the high growth of small brands, likely driven by their longstanding, positive reputations and loyal customers in local markets, larger companies may benefit from monitoring and even partnering with smaller brands.
2. Easing of pandemic restrictions jolts sites' quarterly growth
Skyrocketing traffic indicates pent-up consumer demand to buy flowers. Monthly visits skyrocketed to their highest levels over the past two years in January (507,089 total) and remain at their second-highest levels during this period in March (466,783).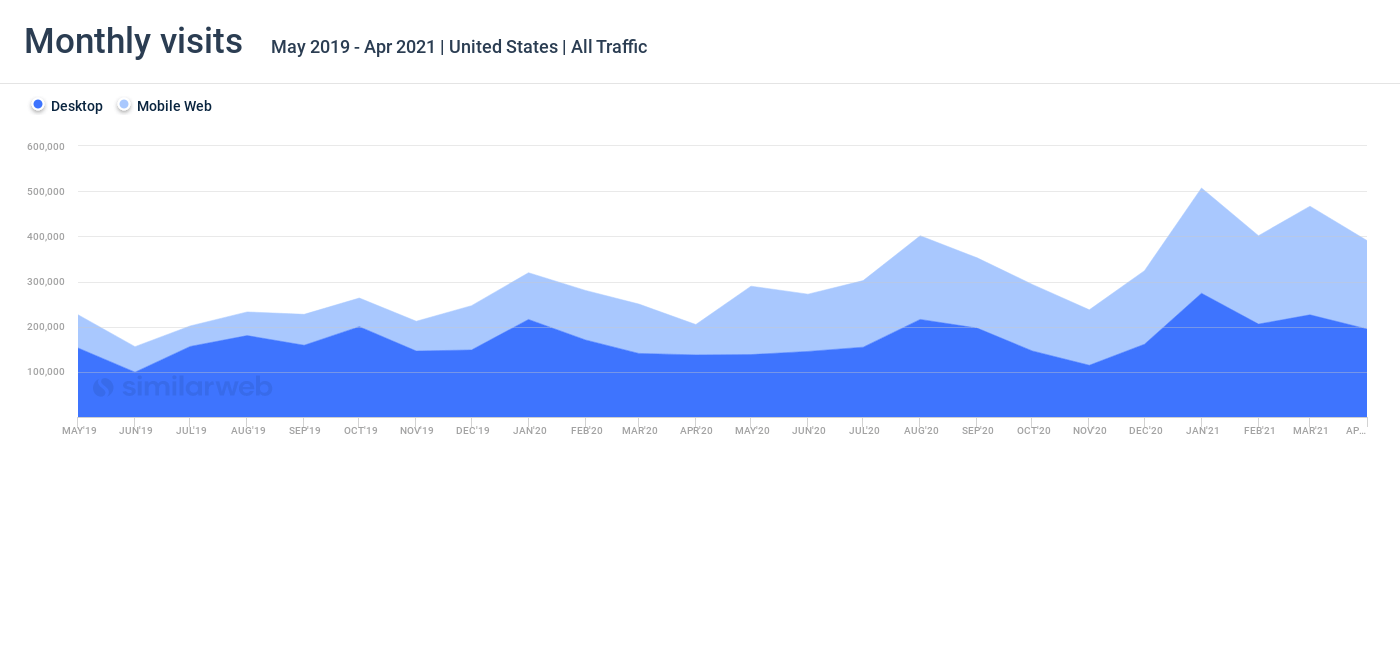 Monthly visits to the top 10 sites reach a high in Q1, 2021
Why? With pandemic restrictions easing, consumers are eager to start planning and attending larger events, buying and browsing floral decorations and flower-related gifts for them. Moreover, the jump in consumer confidence levels, 19.3 points to 109.7 in March, one of the largest recorded, powered increased spending.
Methodology: building the list
We used Similarweb Pro to build our list. We performed web industry research by looking at the "gifts and flowers" industry. Then filtered for:
"Flowers"
Sites with more than 10,000 monthly visits
Sites that serve a U.S. market
The growth rate was determined by looking at websites with the largest QoQ change for the first quarter of 2021 on desktop and mobile web devices.
Find out how to pull your own insights with a live demo. But, most importantly, make sure your loved ones have fabulous floral gifts this spring!
To learn more about the data behind this article and what Similarweb has to offer, visit https://www.similarweb.com/.