COVID-19 webinar summary: 5 key points on Europe hotel performance, 11 June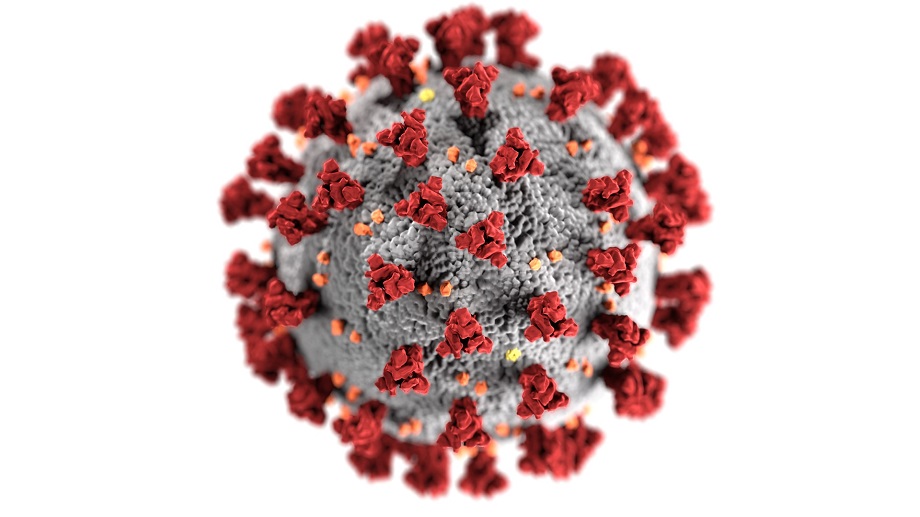 Knowing you might not have time to watch our full webinars, we are pleased to continue our series of COVID-19 webinar summaries. In this latest edition, we talk performance and signs of in Europe.
Recovery starting point
While Europe prepares for the summer months, hotel performance levels remain low. The U.K. is the outlier most recently, however, with a 59.5% occupancy level on a rolling 7-day average ending with 6 June. That performance came as pent-up demand during reopening met additional demand for the half-term school holiday.
During the same time, Portugal posted a 43.7% occupancy level followed closely by Spain (37.2%), Poland (35.0%) and France (34.6%). Generally speaking, news around the continent is encouraging with vaccine distribution progressing in many countries.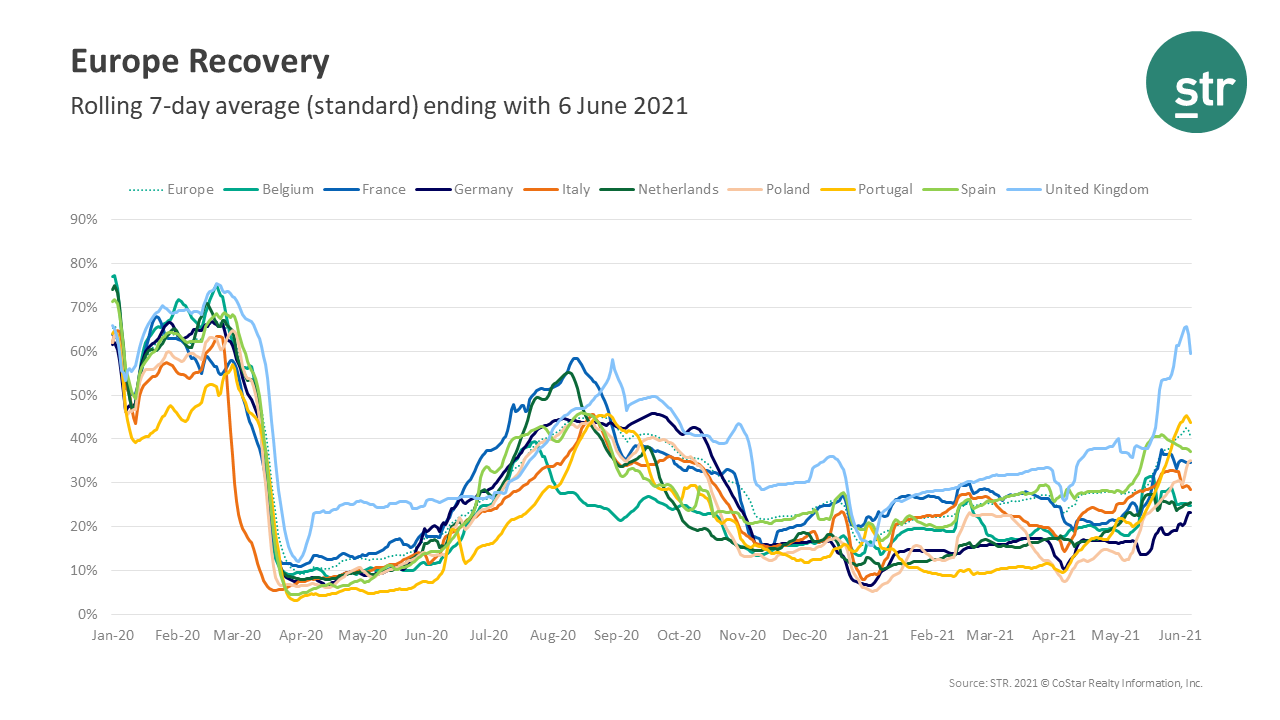 More leisure demand on the horizon
Due to strong summer leisure demand, Spain shows higher occupancy on the books than any other country in Europe (besides the U.K.). Although there are still restrictions and uncertainty, we expect to see markets such as the Canary and Balearic Islands ramping up, especially over the coming weeks.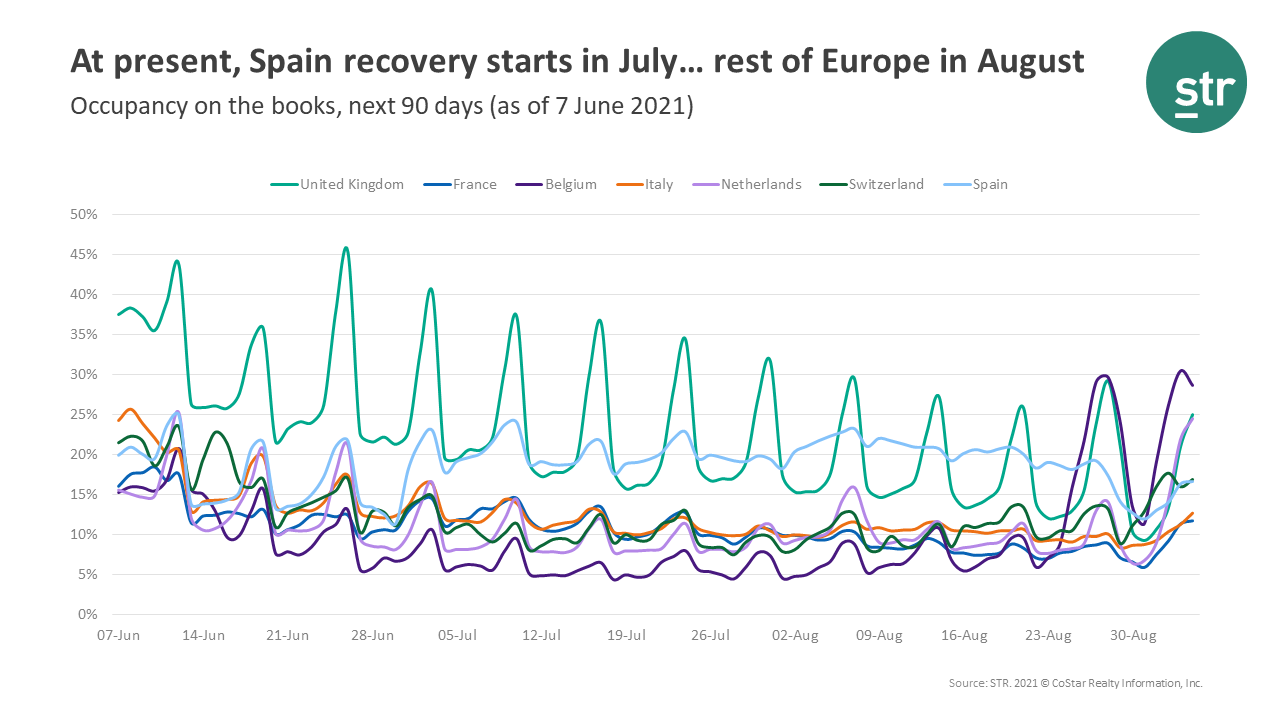 Regional markets
The U.K.'s regional destinations continue to lead recovery in the market thanks to the demand from national tourists.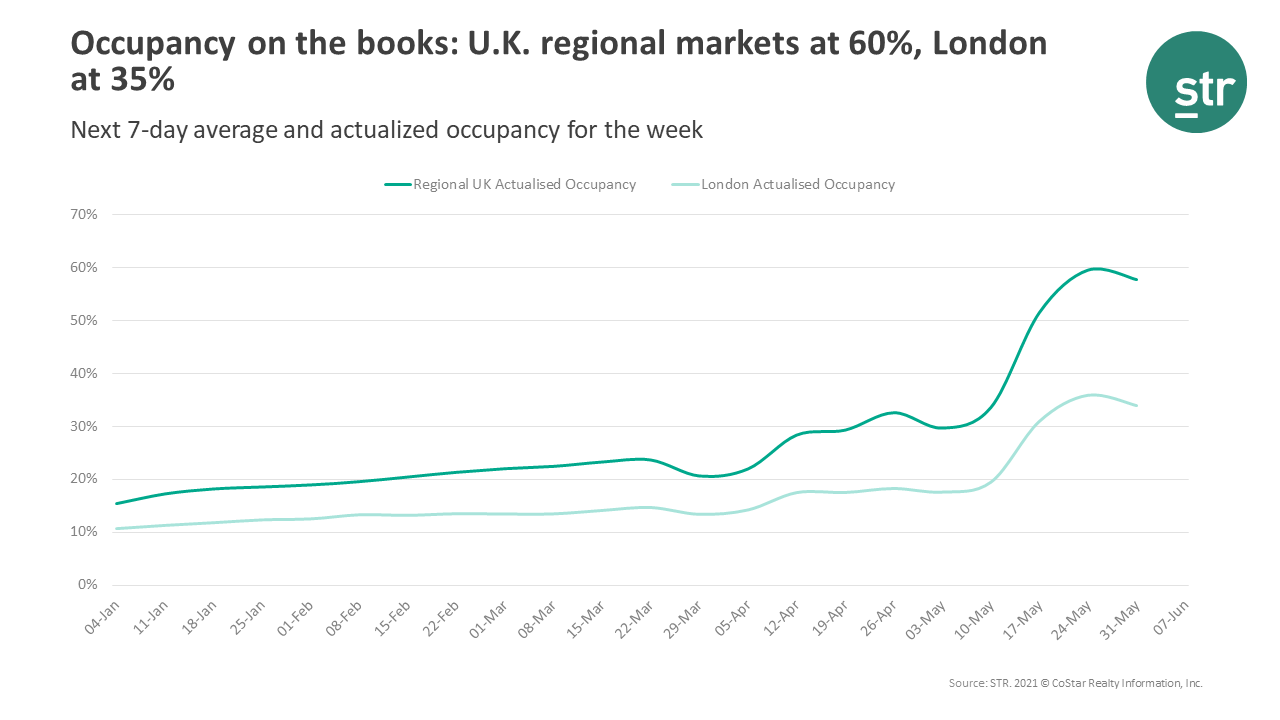 Portugal: market-level performance
For the week ending with 6 June, Algarve posted a 34.8% occupancy level, followed by Cascais & Estoril (22.0%), Porto Area (15.6%) and Lisbon (14.5%).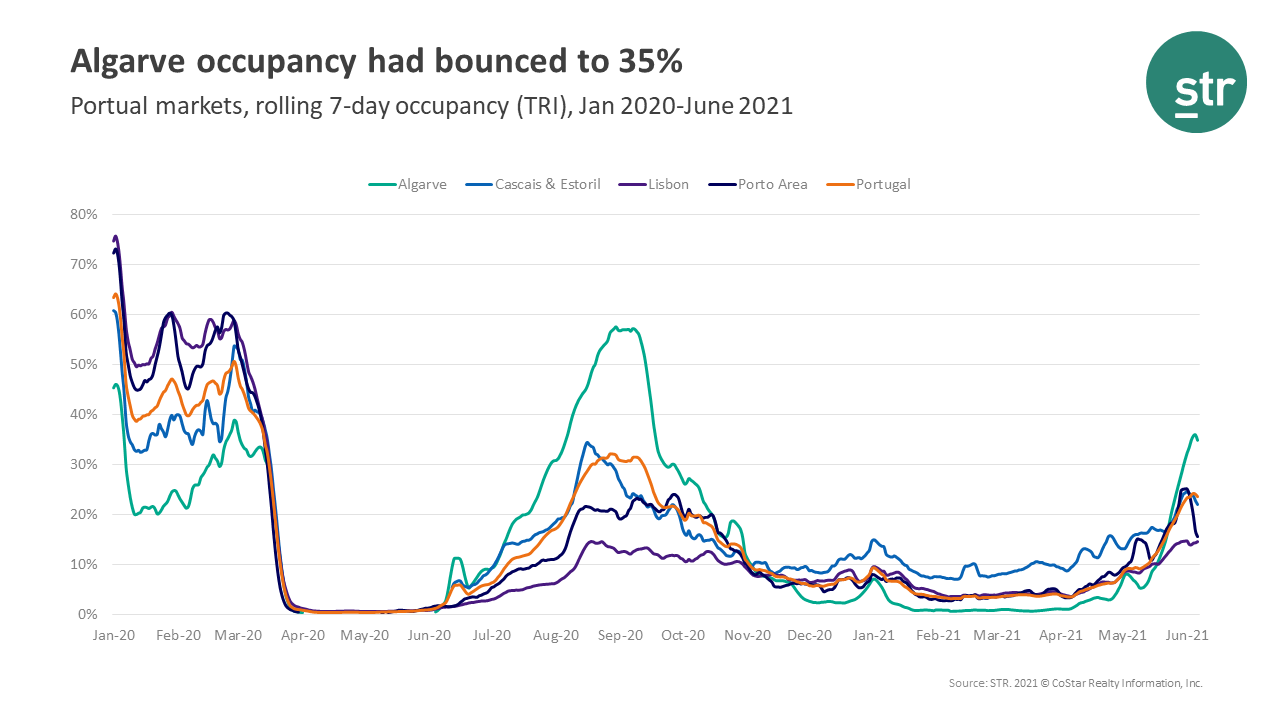 Edinburgh serviced apartments
Serviced apartments in Edinburgh have maintained higher occupancy than hotels. For the week ending with 30 May, serviced apartments showed a 73.0% occupancy level. For comparison, all accommodations posted a 52.9 occupancy level that same week.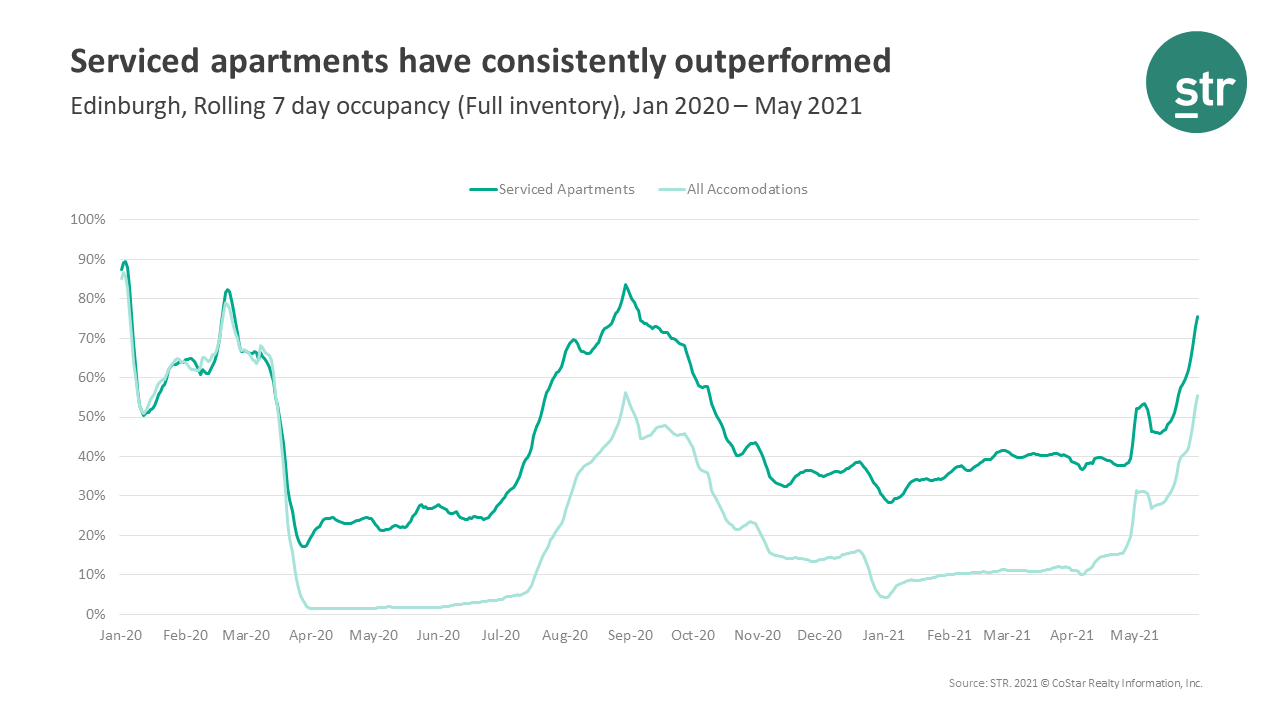 To learn more about the data behind this article and what STR has to offer, visit https://str.com/.