Shein Now Leads Fast Fashion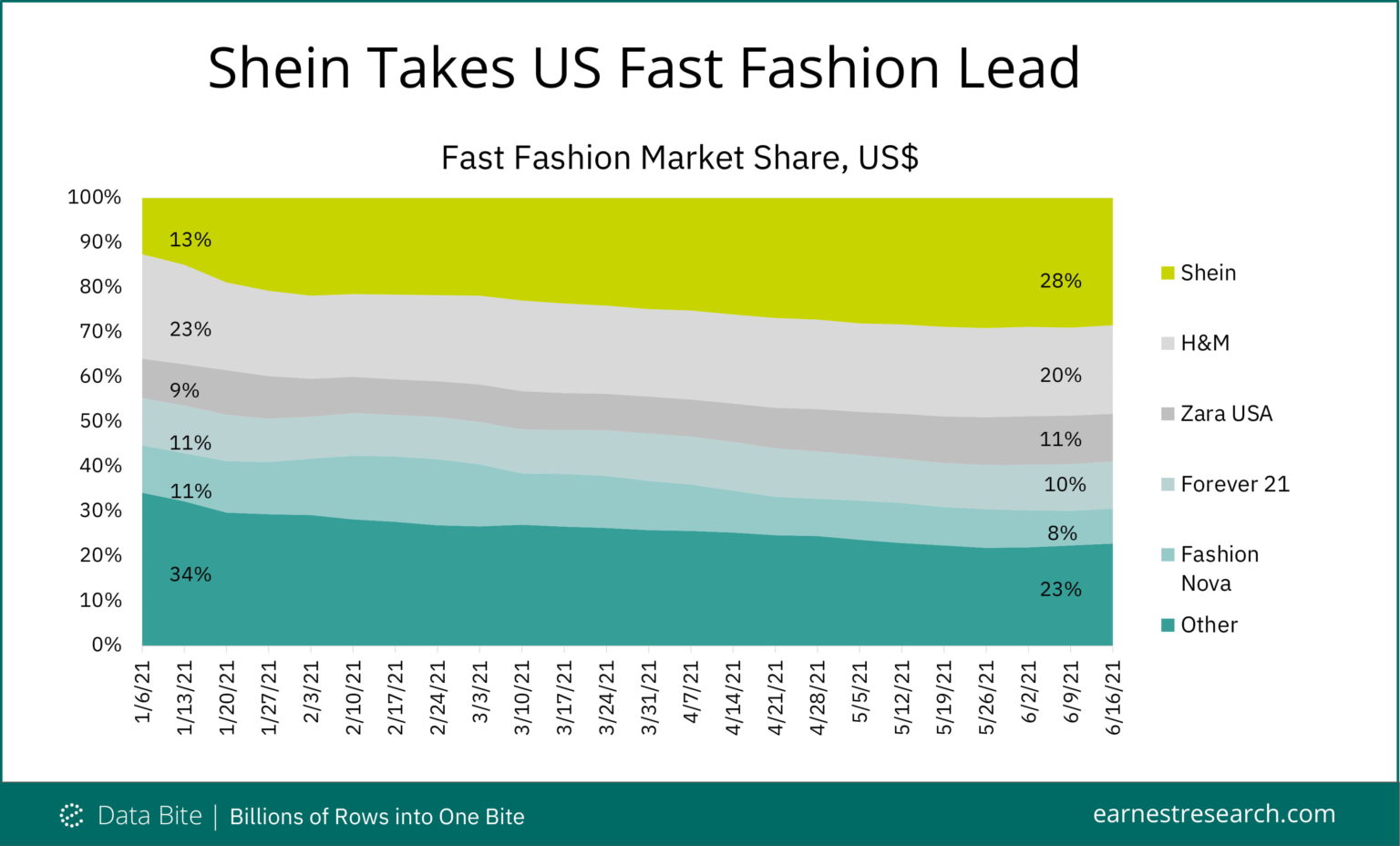 The Chinese brand loved by Gen Z and rumored to be exploring an IPO — Shein– is now the largest Fast Fashion retailer in the US by sales, only two months after displacing Amazon as the top e-commerce app downloaded in the US.
Market share data from Earnest shows that Shein began 2021 with 13% of total Fast Fashion sales, trailing traditional leader H&M. Since January, Shein continued to gain share and now leads with 28% of the Fast Fashion market, with Zara the only other brand growing share during that period.
The total US Fast Fashion market grew 15% between January and mid-June, while Shein grew nearly 160% in the same period, suggesting that the brand's mobile-first strategy resonated with the post-covid consumer.
To learn more about the data behind this article and what Earnest Research has to offer, visit https://www.earnestresearch.com/.