Workout From Home: How The Pandemic Has Transformed Wellness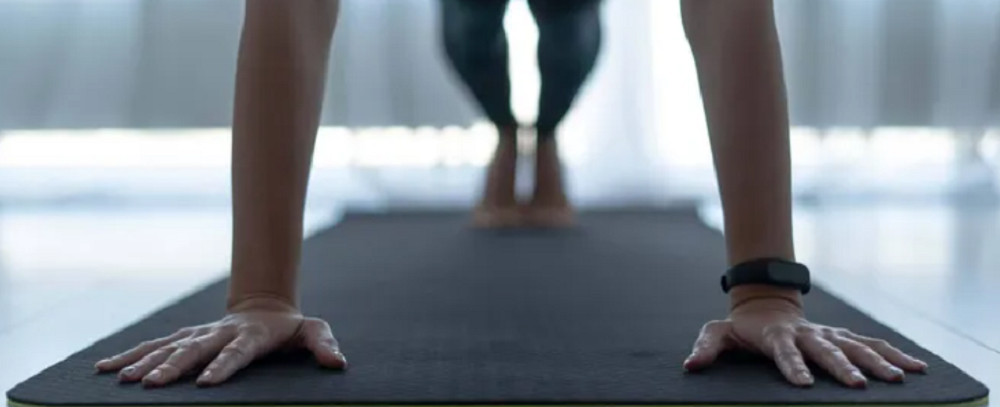 In the first half of 2021 there was an unprecedented surge in demand for mental health and fitness services. Tracking the salaries for health coaches over time, we see not only a recovery from the pandemic, but also an extremely rapid spike in 2021. But how are these new demands changing the wellness economy?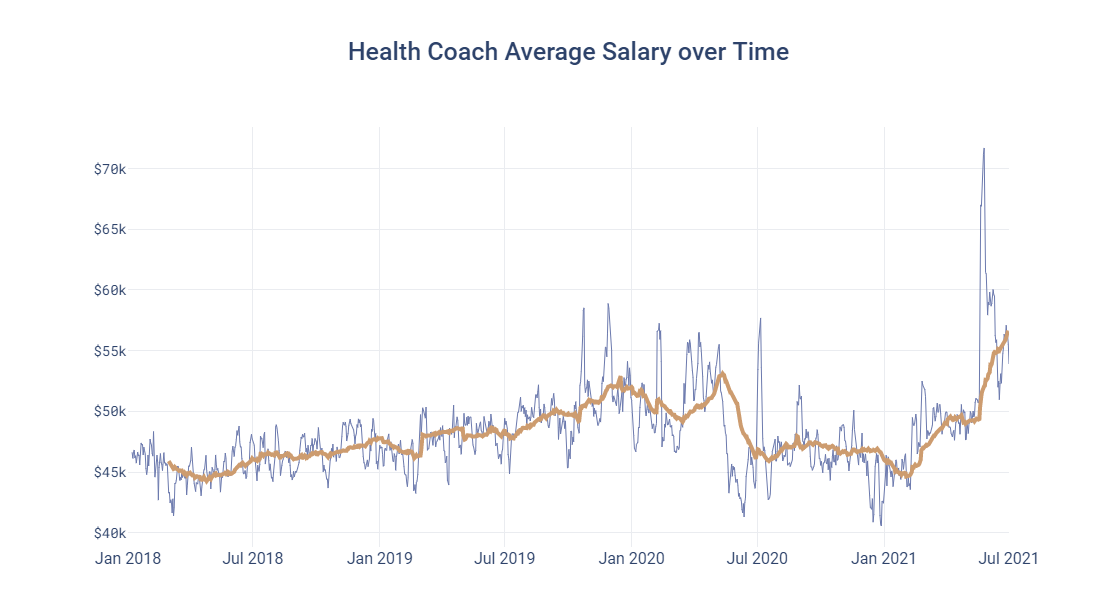 This rising demand for wellness services has resulted in large salary increases for specific roles. In the figure below, we see that coaches, counselors, and support workers have the highest growth in salaries. This is in contrast with occupations in the medical profession such as dentists and physicians. The divergence in demand for wellness services vs. medical services represents a shift in consumer tastes that have important implications for healthcare and longevity beyond the pandemic.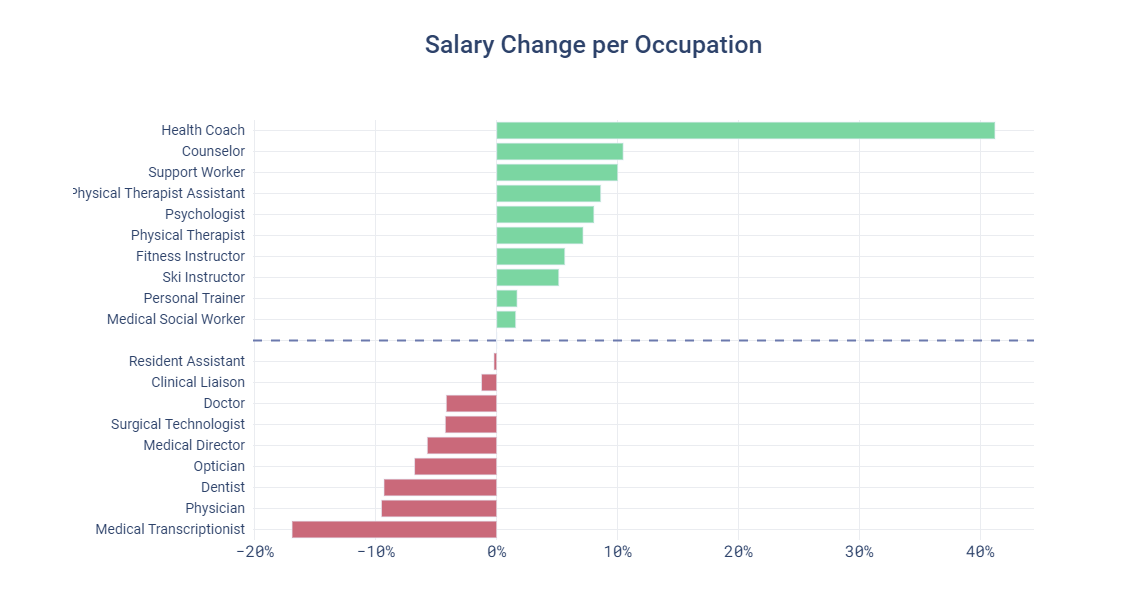 The pandemic has also shifted the way consumers practice fitness and wellness. Increasingly, many companies are entering the fitness and wellness tech space. Below, we see the health-tech companies that have grown the fastest in this area during the first half of 2021.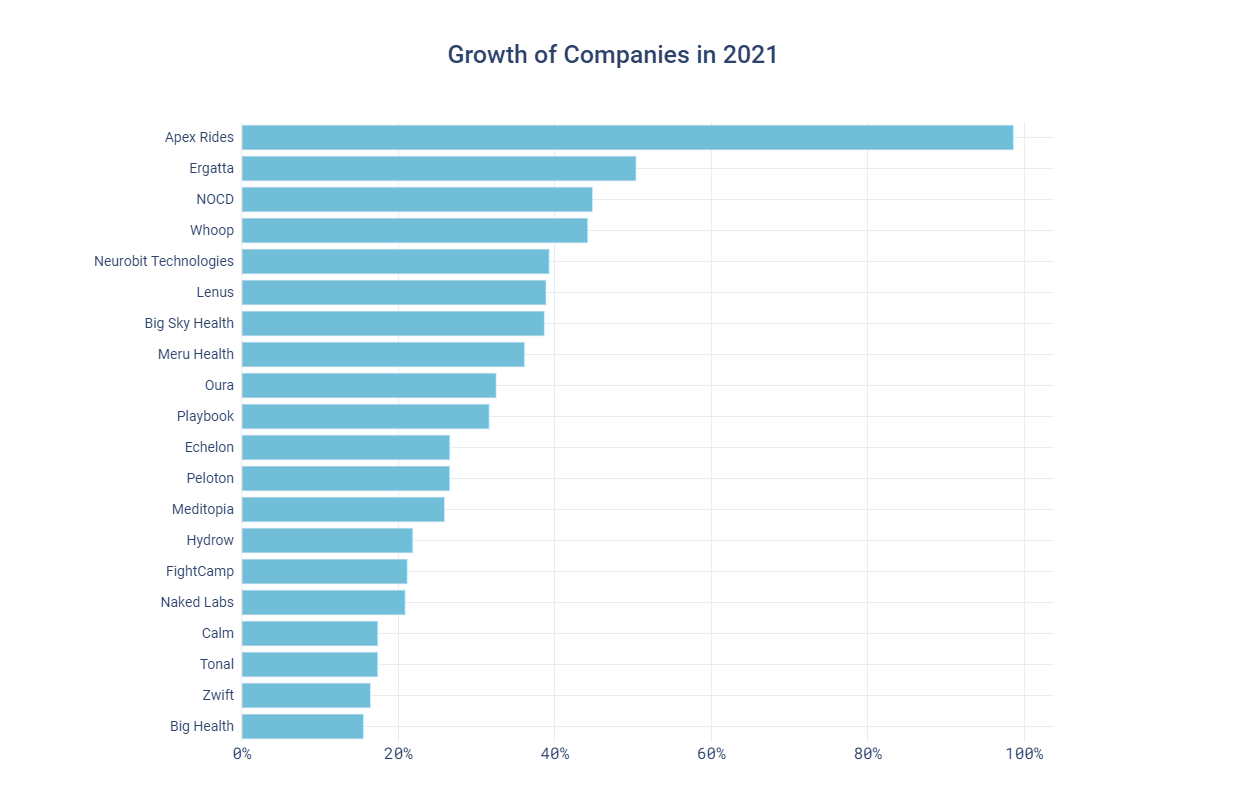 Key Takeaways:
Demand for fitness and mental health care has increased drastically in 2021, which has resulted in increased salaries for occupations in this area.
Occupations with the largest salary increases were health coach, counselor and support worker, while the largest salary decreases were Dentist, Physician, and Medical Transcriptionist.
Fitness technology companies that have grown the fastest during the pandemic are Apex Rides, Ergatta, and NOCD.
To learn more about the data behind this article and what Revelio Labs has to offer, visit https://www.reveliolabs.com/.