East of England 'Pingdemic' Spurs Drop in Mobility and Retail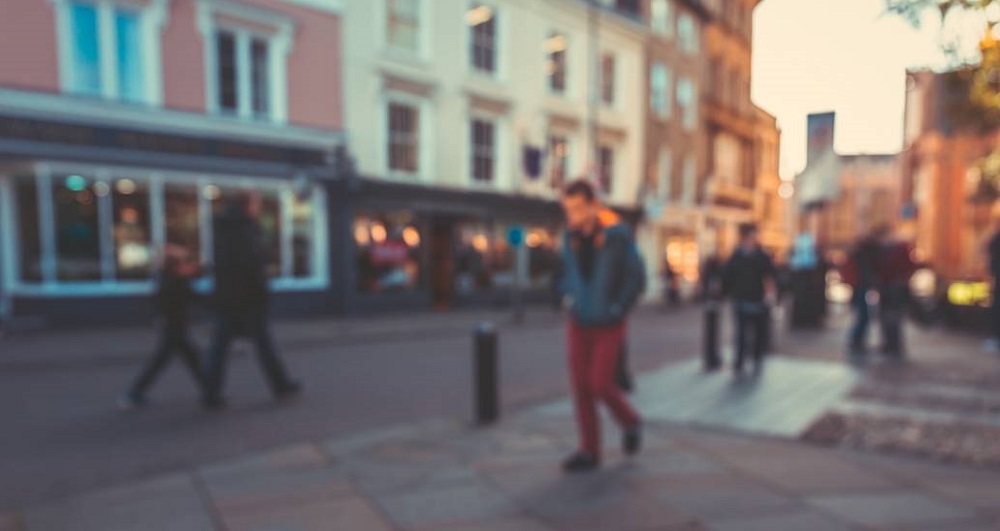 The NHS' Covid-19 app sent a record 607,486 contact tracing alerts in the week ending July 14th and despite the UK today has entering its seventh daily drop in cases, high-frequency geo-data shows how the 'pingdemic' continues.
In our deep-dive series exploring the link between alerts and the impact on economic activity, today's focus is on the East of England which includes Essex, Great Yarmouth and Cambridge.
To do the analysis, our research team used the NHS' weekly alert statistics by local authority alongside Huq's mobility data which allows for analysis of footfall and retail store visits by local authority. This produced indices for both measures and compared the June – July change. The most recent data available is for the seven days leading to July 14th. In the round there is a loose correlation (~0.2) between alerts sent and the reduction in movement.
How pings are pausing mobility
Across the whole region, 53,619 alerts were sent in the days leading up to 14 July, an average of 0.87% of the population, with this number reaching as high as 1.5% in Cambridge. Mobility in the region (the extent to which people have been moving around) fell by 4.25% in comparison to June. By contrast, Huq's retail measurement, the number of people visiting shops and stores, has risen by 2.92%.
Analysis of different parts of the East of England shows how the trend towards a reduction in mobility is significantly varied across the region. In Cambridge, where 1.5% of the population has been 'pinged', mobility is up by 3.56% however, the data shows how residents in the highest 'pinged' region of the East of England have turned away from shopping with retail here down 3.85%.
Chelmsford, the second highest 'pinged' area in the region where 1.39% of the population have received alerts, has seen a negligible drop 0.1% in mobility, while retail is in fact up by 4.66%. A similar picture can be seen in Great Yarmouth, where 0.83% of the population has received alerts contributing to a small 1.52% drop in mobility and a 0.47% drop in retail visits. East Hertfordshire, however, is in the top five most 'pinged' area in the region but has experienced a 15.53% drop in mobility and a significant 23.88% drop in retail visits.
By contrast some parts of the East of England have seen a significant rise in mobility with relatively low alerts including Dacorum (45% rise), Luton (28%) and Mid-Suffolk (22%).
Methodology:
The data represents change in daily distances travelled, workplace presence and retail store visits since the start of July, ranked by alerts per capita. Huq provides high-street footfall analytics to councils, BIDs, LEPs and policy-makers to help support economic development objectives.
Its market-leading footfall measurement solutions provide a daily measure of footfall across high streets and town centres and the ability to segment trends using census demographics. Community Vision, Huq's intuitive reporting tool, provides users with the ability to visualise footfall density across high streets and centres along with dynamic catchment area maps.
The platform is built for measurement accuracy and is compliant with the ERDF's Re-opening the High Street Safely fund, the Welcome Back initiative, Levelling Up Fund and other grant funding initiatives.
To learn more about the data behind this article and what Huq has to offer, visit https://huq.io/.