What's Growing in UK Grocery?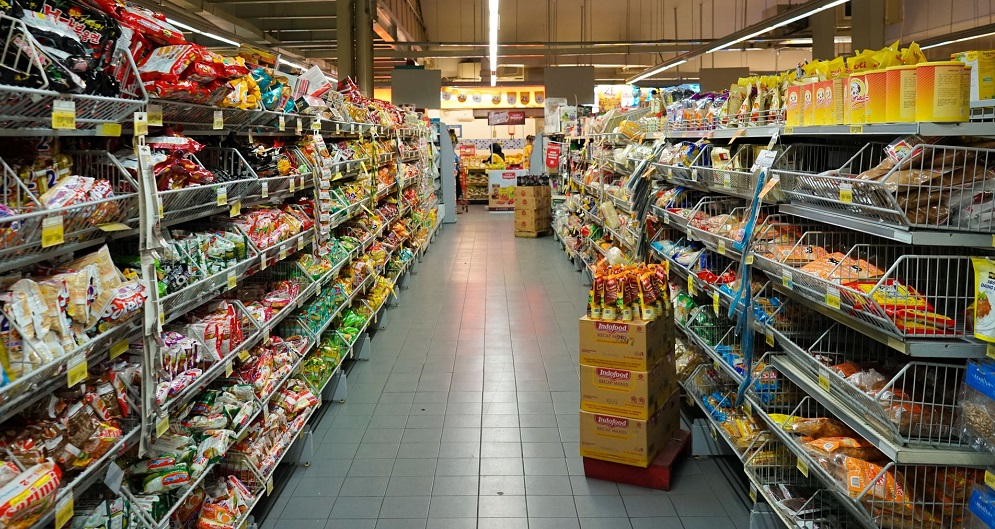 The UK Grocery industry has been in a state of transition for the past several years. Much earlier than their counterparts in the US, Grocers in the UK had to contend with online competition from Ocado and an influx of deep discount competition. In today's Insight Flash, we do a pulse check on the industry to see what's been leading growth most recently and where future opportunities may lie.
Over the last few months, many COVID high flyers have come back down to earth. The most notable exception is the Meal Kits subindustry, which has maintained y/y growth above 50% in May, June, and July of 2021. The biggest declines have been coming from Specialty Food/Drinks, which has seen negative y/y spend declines in 30 out of the last 31 months. Traditional Grocers saw double-digit y/y spend growth September 2020 – February 2021, but trends in the last two months have flattened. This doesn't bode well for recent takeover talks in the sector.
Subindustry Growth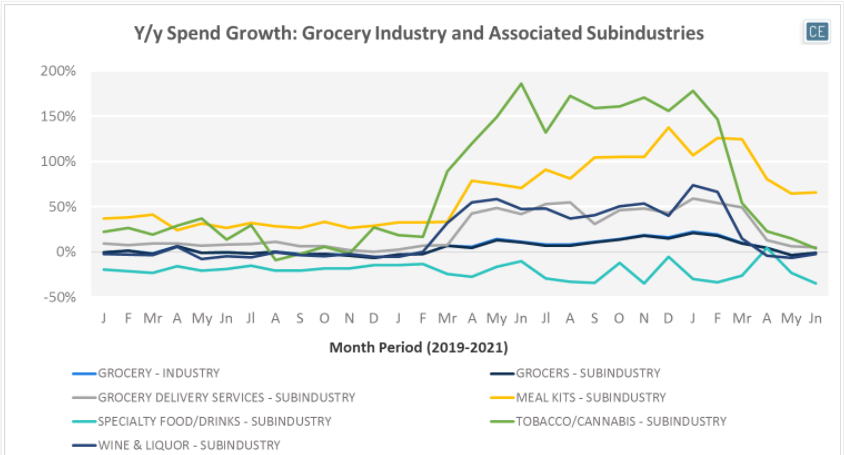 Among individual UK Grocery banners, Beerwulf has seen the strongest y/y spend growth in the last 35 days, up over 50% y/y, with beer delivery outpacing wine delivery competitors Naked Wines and Majestic Wine at 20% and 8%, respectively. Within the rapidly growing Meal Kits subindustry, HelloFresh and Gousto were the brand leaders at about 50% y/y spend growth.
Top Brand Growth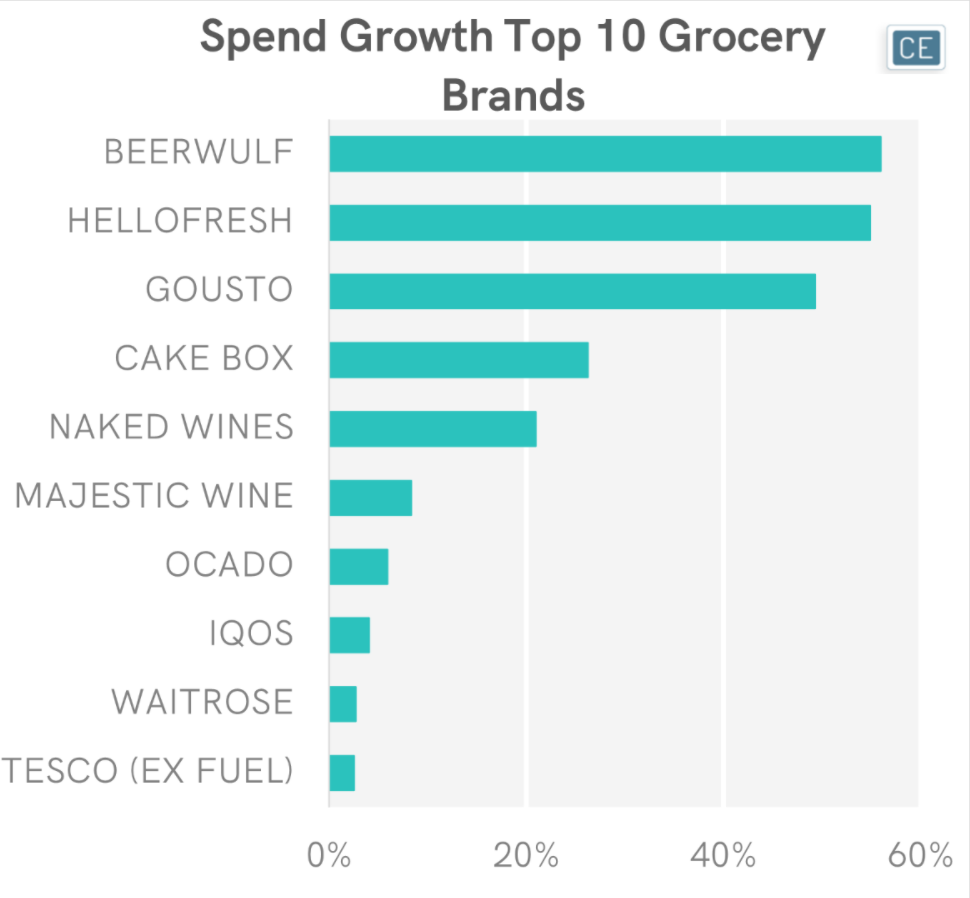 In the UK, online Grocery has returned to pre-pandemic growth in the mid-single digits in May and June. Offline Grocery has also reverted back to pre-pandemic low single digit spend declines.
UK Channel Trends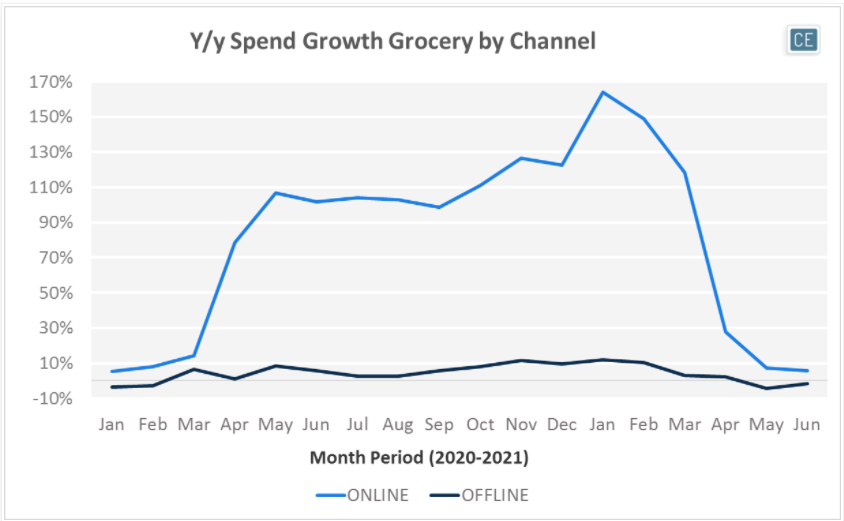 To learn more about the data behind this article and what Consumer Edge Research has to offer, visit www.consumer-edge.com.