Spotlight on the US Student Housing Sector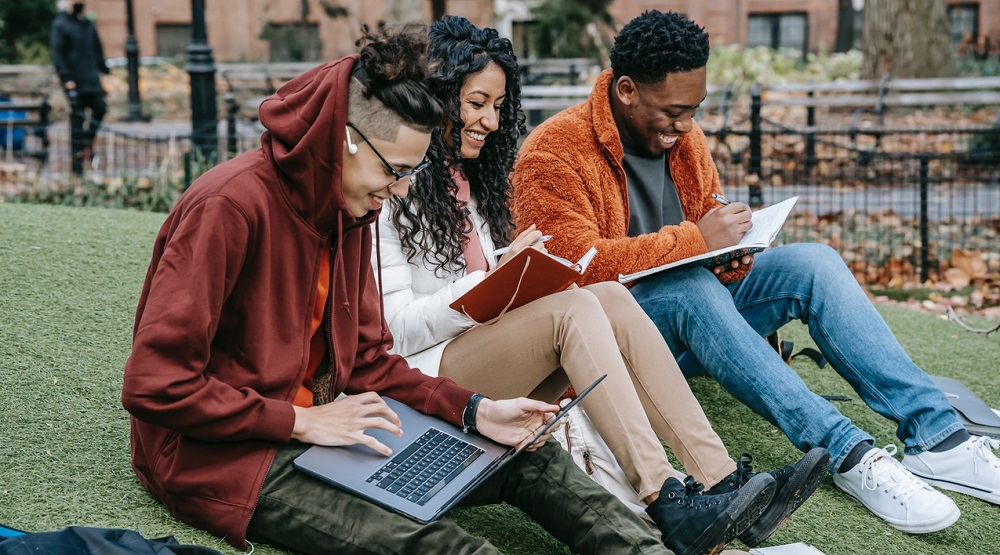 Student housing investment volume in the U.S. reached $1.7 billion in the second quarter of 2021. While this level represents a high-triple-digit rate of increase compared with the same period a year ago, it is still 12% below the average level for a second quarter between 2017 and 2019. Sales of student housing assets had ground to a halt in Q2 2020 amid Covid-19 disruption to the commercial real estate market and as universities and students across the U.S. pivoted to remote learning.
The year 2020 eventually ended on a high. Portfolio deal volume, excluding entity-level transactions, reached $3.0 billion in the fourth quarter, the strongest level seen in any given quarter for deals only of this structure. One deal accounted for almost half of portfolio activity: QuadReal Property acquired a 50% stake in CA Student Living's portfolio of student accommodation properties.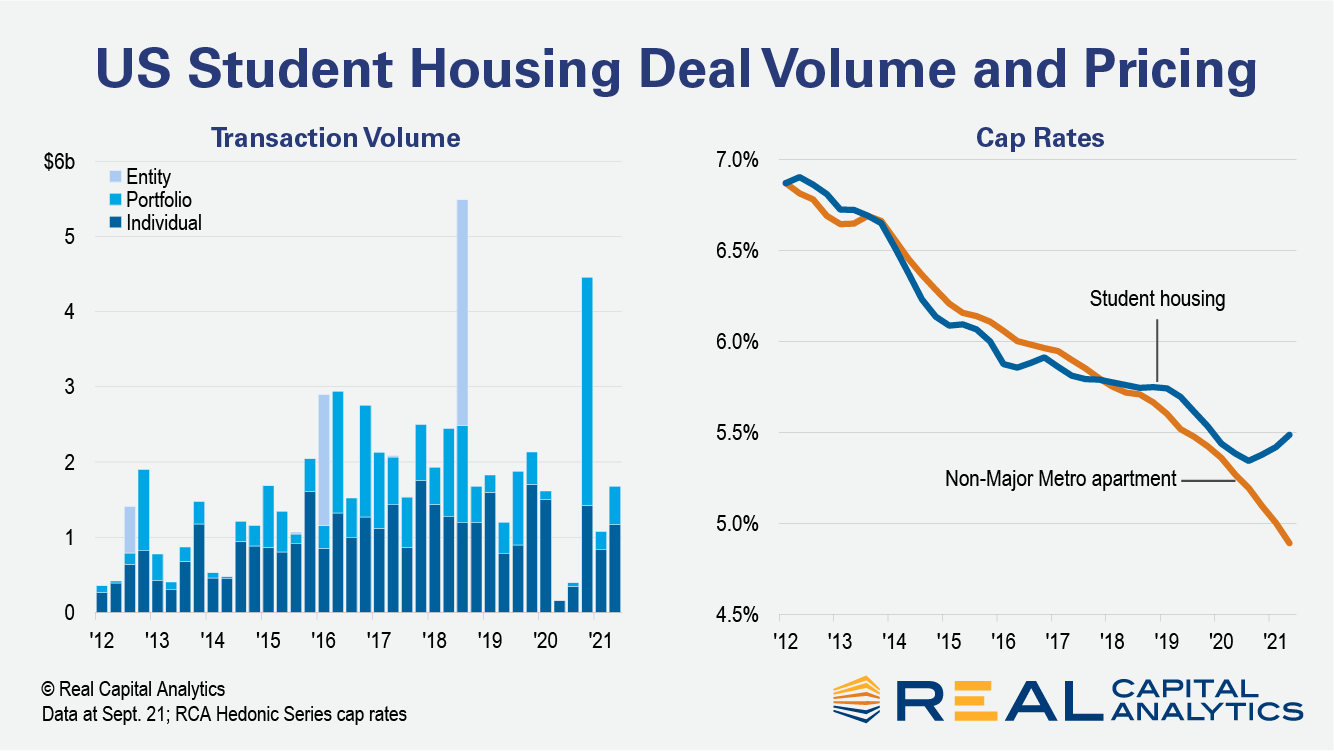 Cap rates, as measured by the RCA Hedonic Series which controls for quality and locational differences in the underlying sample, crept up to 5.5% in Q2 2021. This figure is 20 basis points higher than the record low level seen in Q3 2020 and the spread to the comparable apartment segment has widened.
Most student housing properties are located on the outskirts of large universities, which are more often situated outside of the major metros. The RCA HS cap rates for multifamily assets found in these same locales hit a record low of 4.9% in Q2 2021 and the spread between these two series expanded to 60 bps, the widest it has been since 2006. This larger spread indicates that investor appetite for student housing assets has not been as strong as that for multifamily assets during the Covid era.
To learn more about the data behind this article and what Real Capital Analytics has to offer, visit https://www.rcanalytics.com/.