Japan Q3 Deal Volume Ticks Up, Year-to-Date Tally Lags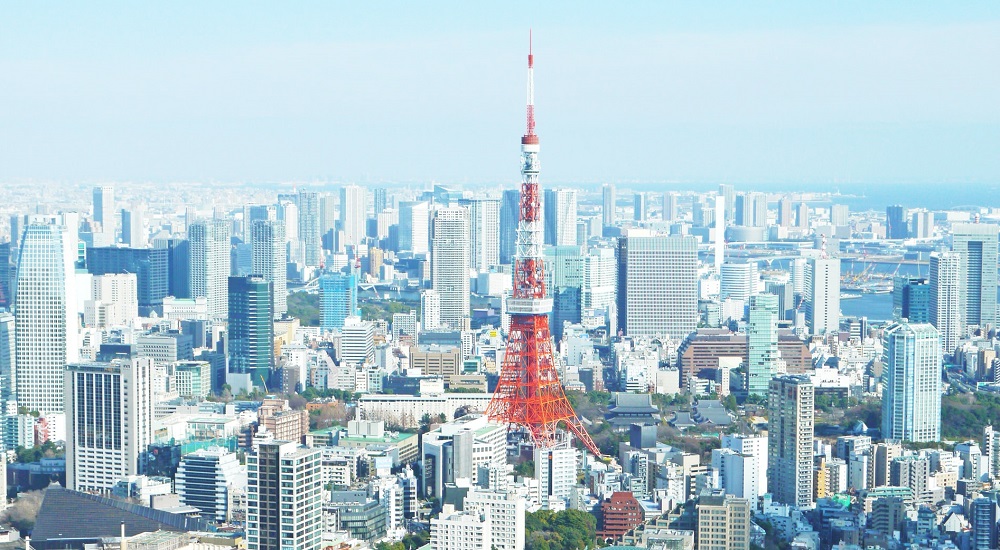 Commercial property investment in Japan improved slightly in the third quarter of 2021, with deal volume reaching 862 billion yen ($7.6 billion), 9% higher than the same period last year. Office transactions in Tokyo constituted about half of total deal activity in the quarter.
According to Real Capital Analytics data, third quarter volumes for the apartment, industrial and retail sectors each sat at a little over 100 billion yen. Office investment volume totaled well over triple this amount at 465 billion yen. The third quarter office tally was 72% higher than a year ago, boosted by the sale of the Dentsu headquarters in Minato Ward, Tokyo, which is the biggest individual property sale globally in 2021 so far.
However, for the first three quarters of the year, office transaction activity was 24% below the average for the same period in the five years before the pandemic. Across all the major property types, investment activity was 14% below the prior average.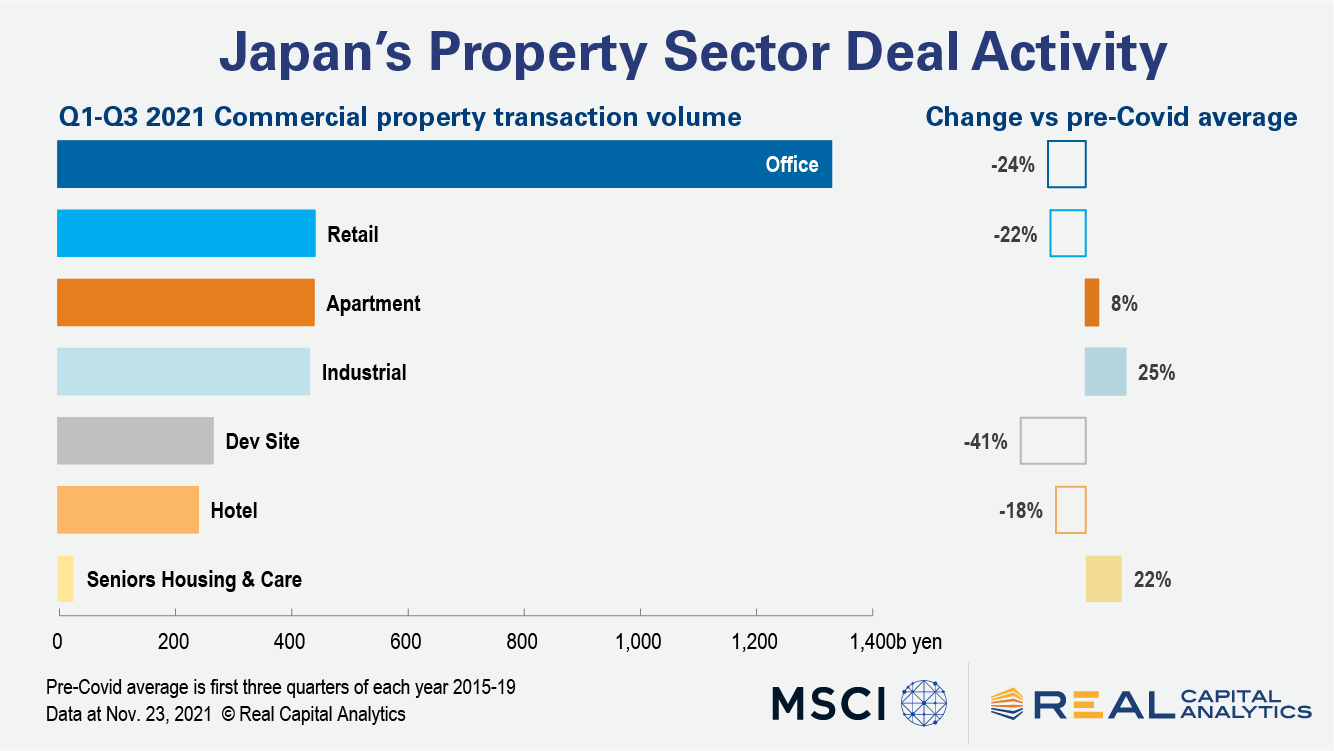 Investors continued to focus on the industrial and apartment sectors in the year through September, with industrial transaction volume totaling 434 billion yen, a 25% increase over the pre-Covid average. In the apartment sector, transactions totaled 442 billion yen, an increase of 8% versus the prior average for the first nine months of the year.
To learn more about the data behind this article and what Real Capital Analytics has to offer, visit https://www.rcanalytics.com/.