Nonmetallic Minerals, Crushed Stone, Sand and Gravel Top Oct. Index

The number of carloads moved on short line and regional railroad in October 2021 was up compared to October 2020. Carloads originated increased 6.6 percent, from 339,663 in October 2020 to 362,230 in October 2021.
Nonmetallic Minerals led gains again with a 63.4 percent increase. Crushed Stone, Sand and Gravel was up 22.1 percent, and Waste and Scrap Materials and Trailer or Container increased 20.0 and 16.8 percent, respectively. Motor Vehicles and Equipment led declines again, down 19.1 percent. Grain, Petroleum Products and Coal were also down in October.
Carloads originated for 2021 were at 3,695,941 through October 31, up about 505,000 carloads, or 15.8 percent from 2020.
Railinc publishes this information as a service to the rail industry. The Railinc Short Line and Regional Traffic Index can also be found monthly in Railway Age magazine.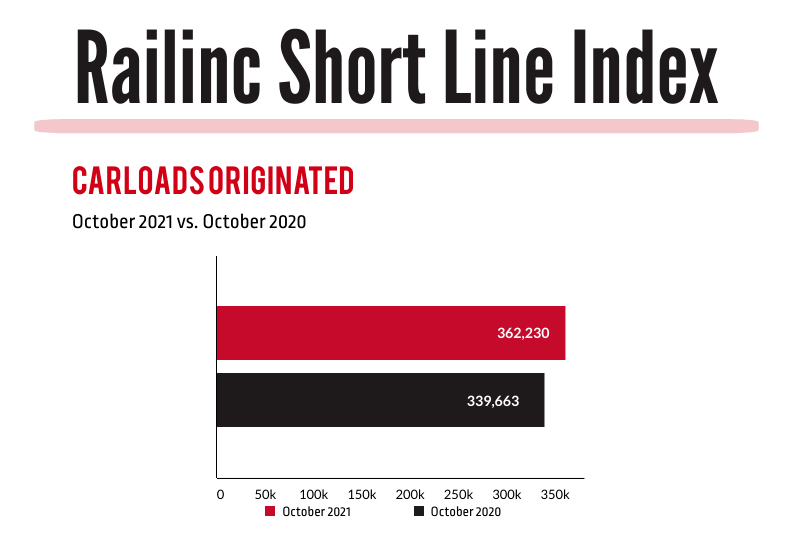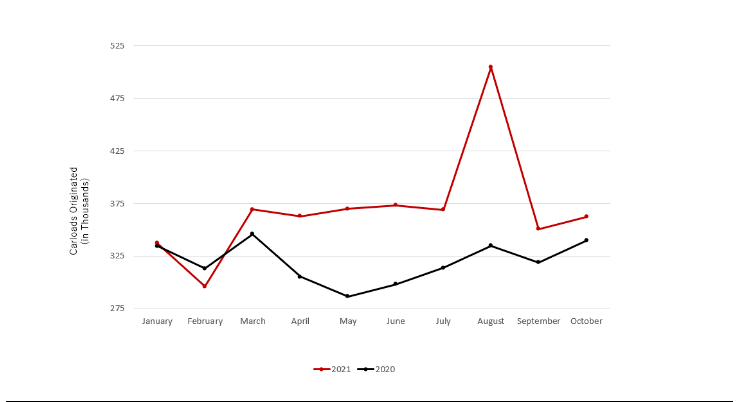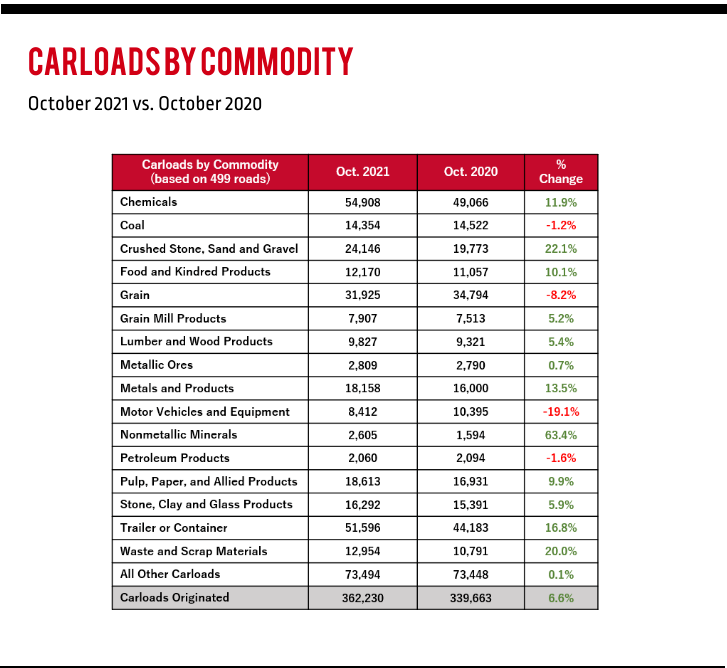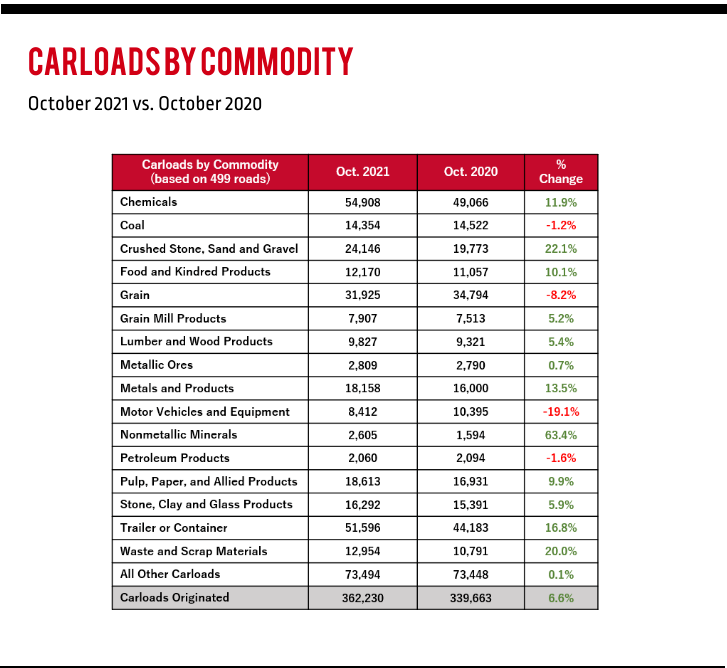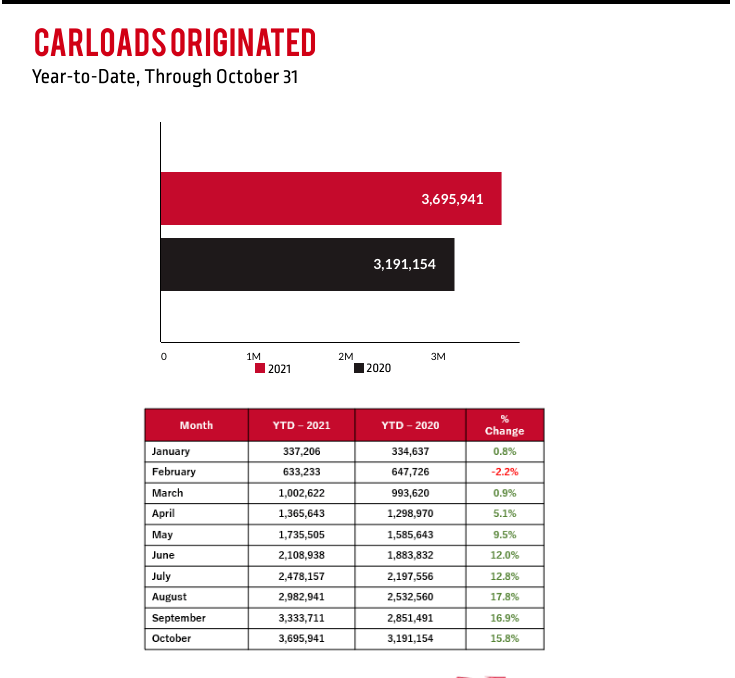 To learn more about the data behind this article and what Railinc has to offer, visit https://public.railinc.com/.