Retail Wars: How big retailers are gearing up for a digital advertising showdown for the holidays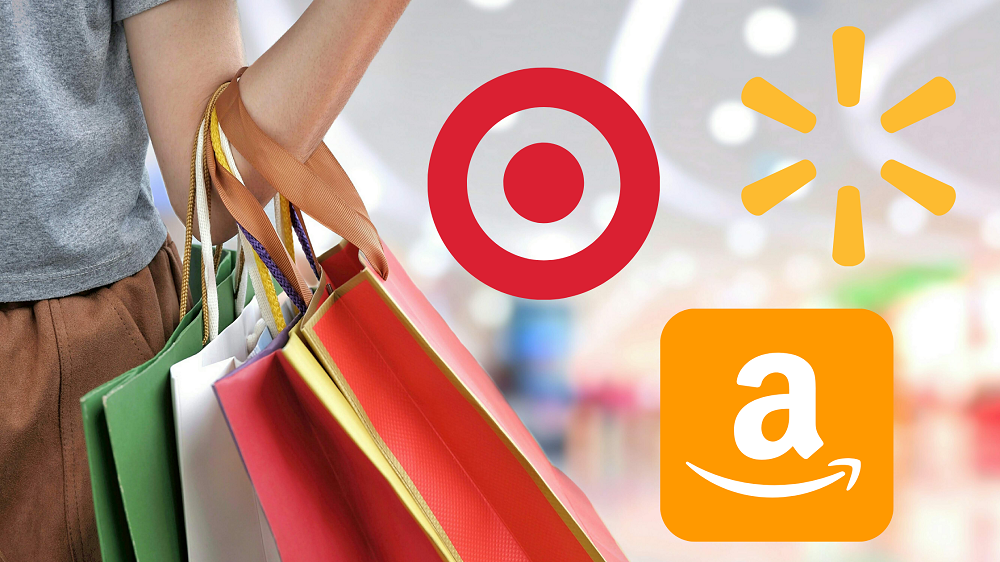 Despite ominous headlines warning of 'major toy shortages', big retailers are gearing up for a record holiday shopping season.
Walmart hired nearly 200,000 workers in the third quarter in anticipation for the holiday rush. Meanwhile, Amazon has said it will lay out several billion dollars to manage labor and supply chain shortages in the lead up to Christmas.
Whether there will be enough Xboxes and Paw Patrol plushies for Christmas remains to be seen. However, we do know that Amazon, Walmart, and Target are all plunging ahead on their advertising to compete for shoppers' hard-earned cash. So what do these retailers' ad spending habits and top creatives reveal about how they're shifting their business this holiday season?
Digital ad spending heats up

One of the biggest advantages Amazon has in the holiday retail wars is its ability to outspend the competition. The online giant was the #1 spender in the retail category, shelling out $107.1 million on digital advertising in November alone, while #2 Walmart spent only $40.5 million during the same time period.
This is not exactly surprising given the difference between Amazon and Walmart's online sales. A recent NY Times article noted that "Amazon will be responsible for more than 40 percent of Americans' e-commerce spending this year" while rival Walmart is "far behind" at just 7 percent.
What is surprising is how much more Amazon is spending than it did last year. Amazon spent $69.5 million on digital advertising in November 2020 — $37.1 million less than what it spent this year. By comparison, Walmart spent roughly the same ($34.8M) in 2020 as it did in 2021.
Target can't compete with Amazon or Walmart in terms of revenue or ad spend. The retailer spent $23.4 million on digital ads in November 2021, or about half as much as Walmart. However, what Target lacks in size, it makes up for in strategy — as we'll see in a moment.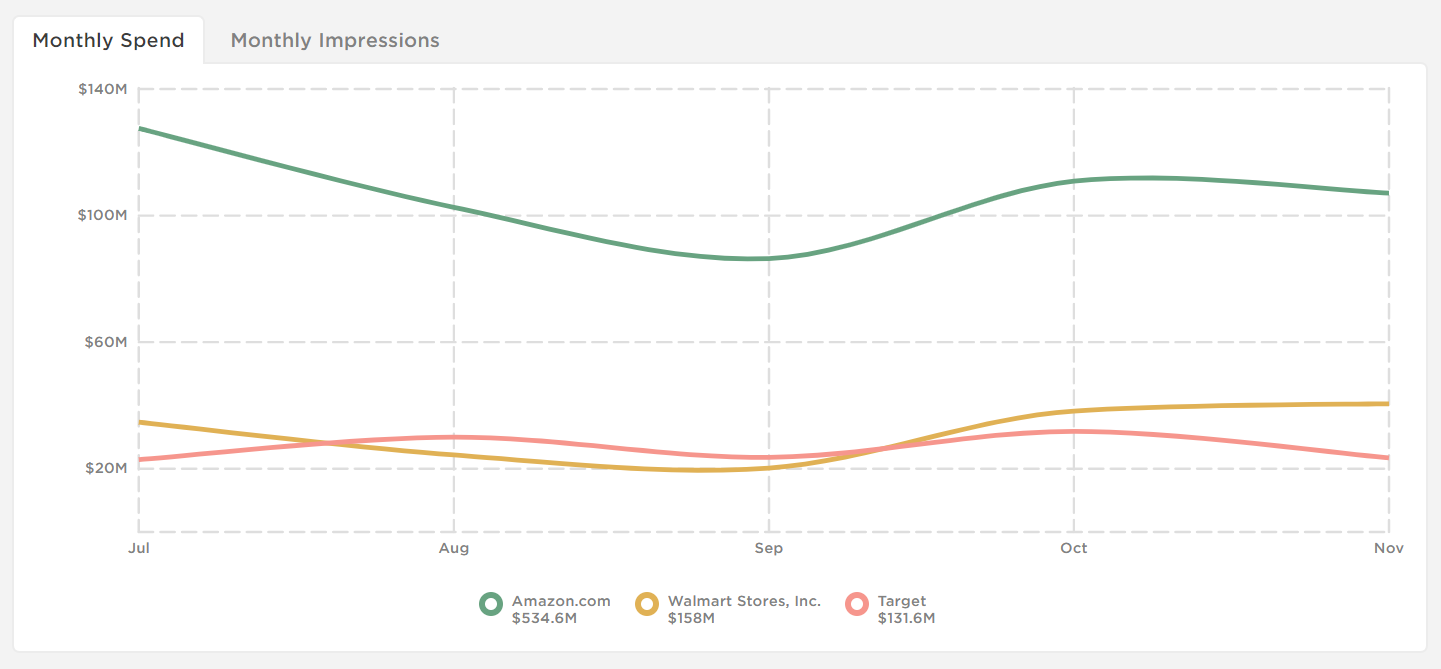 All three retailers started ramping up their digital ad spending for the holidays in October. Interestingly, only Walmart's spending increased from October to November.
Amazon's spending remained relatively unchanged, while Target's spending dropped significantly. Target kicked off its holiday discounts earlier in October instead of reserving those deals for Black Friday. Knowing this, it makes sense that the retailer allocated more of its budget for ads in October.
Retailers stake out their territory

Amazon's ad mix hasn't changed much heading into the holiday season. The e-commerce giant is advertising primarily on Instagram, with 44% of its digital ad spend going toward that channel, followed by Facebook (33%), desktop video (11%), and desktop display (8%).
Walmart is also advertising heavily on Instagram (34%), desktop display (10%), and desktop video (4%) but the largest portion of its spend went toward Facebook ads (48%), which is typical for Walmart.
Target, on the other hand, has pulled back on Facebook spending (26%) and allocated a larger-than-usual share of its budget toward desktop video (31%) in the run-up to Christmas.
Amazon and Walmart go head-to-head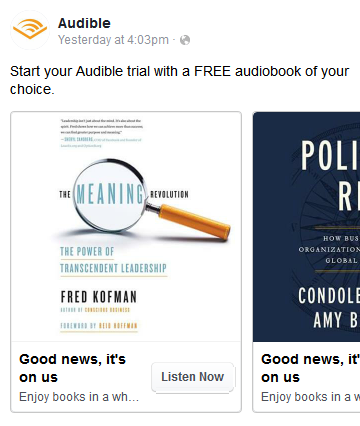 Amazon ran 17,742 unique creatives in the month of November alone. Not surprising, when you consider that the online retailer sells more than 12 million products.
But rather than advertise specific deals or items, Amazon seems more concerned with promoting subscription services like Amazon Music, Prime Video, and Audible.
Like Amazon, Walmart is focused on promoting its subscription service. Walmart's highest-performing creative during this time period was a Facebook post for Walmart+, the retailer's $98 membership that includes perks like free delivery on groceries and other products.
Even its Black Friday ads encouraged people to sign up for a membership in order to " get first dibs to shop the hottest online deals 4 hours early". Clearly, Walmart is trying to lure customers away from Amazon Prime, which costs $21 more.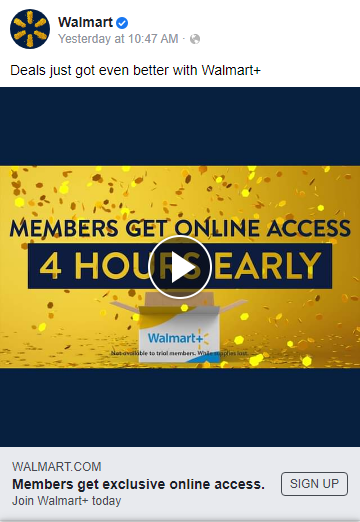 Target gives retail giants a run for their money
Meanwhile, Target did what Target does best: focus on its customers.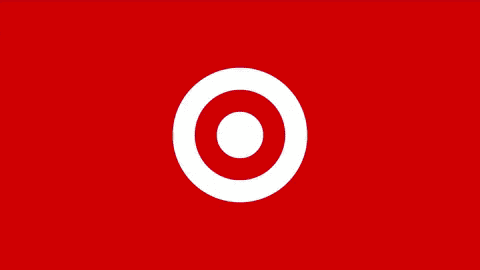 Rather than try to copy Amazon and Walmart, "Tar-zhay" — which is known for its addictive in-store shopping experience — has doubled down on same-day delivery, order pickup, and drive-up during the pandemic, and usage of those services is up over 270 percent.
Its top creatives during November touted these convenient shopping options, which actually allow shoppers to get their holiday gifts and groceries earlier than if they ordered from Amazon or Walmart.
And while Target's catalog isn't nearly as diverse as the other two retailers, the retailer has done a good job of differentiating itself with exclusive offerings like its limited time LEGO x Target collection, which drops just in time for Christmas.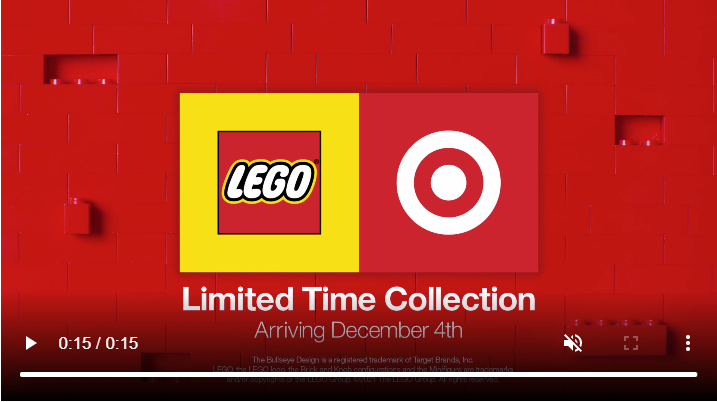 Who will win the retail wars?
While Amazon is spending 2.5x as much as Walmart leading up to the holidays, Target is taking a totally different approach and playing to the strength of its brand and its unique product offerings.
Target likely isn't a threat to the leaders, but its focus on video-based advertising, same-day delivery options, and exclusive holiday offerings could be enough to make up for its much smaller digital advertising budget.
To learn more about the data behind this article and what Pathmatics has to offer, visit www.pathmatics.com.