Do Diversity Officers Actually Lead to Diversity?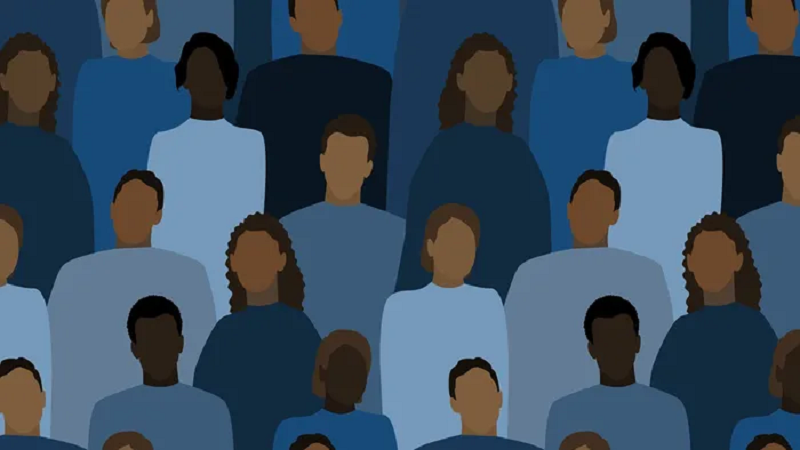 The financial industry is increasingly concerned with social sustainability, which has resulted in huge interest in Environmental, Social, and Corporate Governance (ESG) roles in this sector. And these positions have been growing most within private equity, where ESG has outpaced growth of other roles since 2020.
ESG Hiring Rates have been growing steadily in the last decade. Most notably, hiring rates appear to spike in the aftermath of major social movements.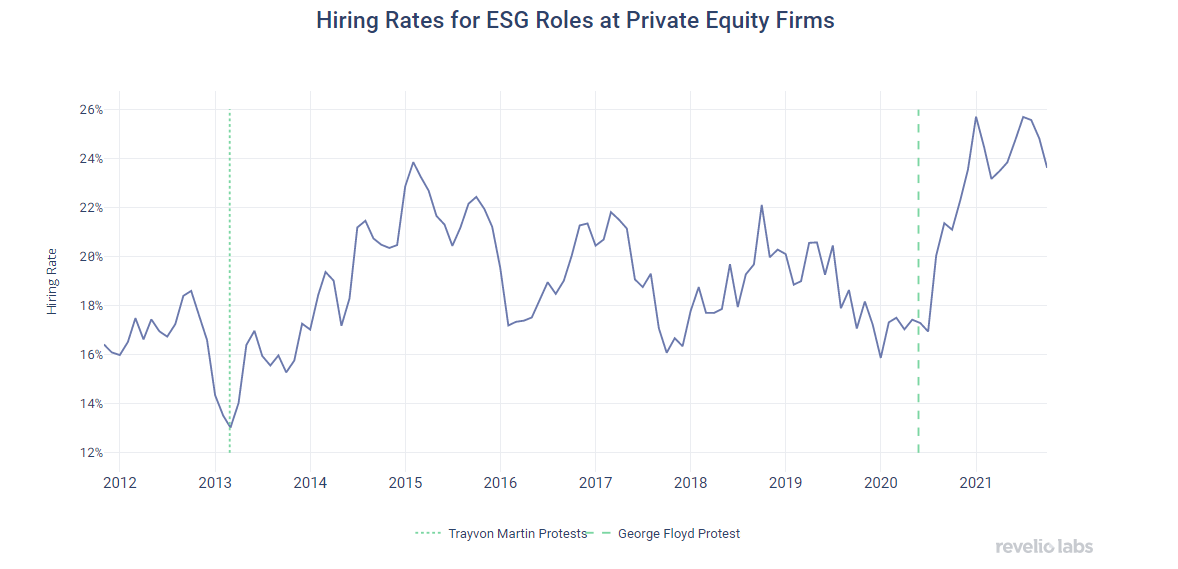 Looking at the portfolio companies of these PE firms, we see that they are also hiring more ESG experts, though with some lag.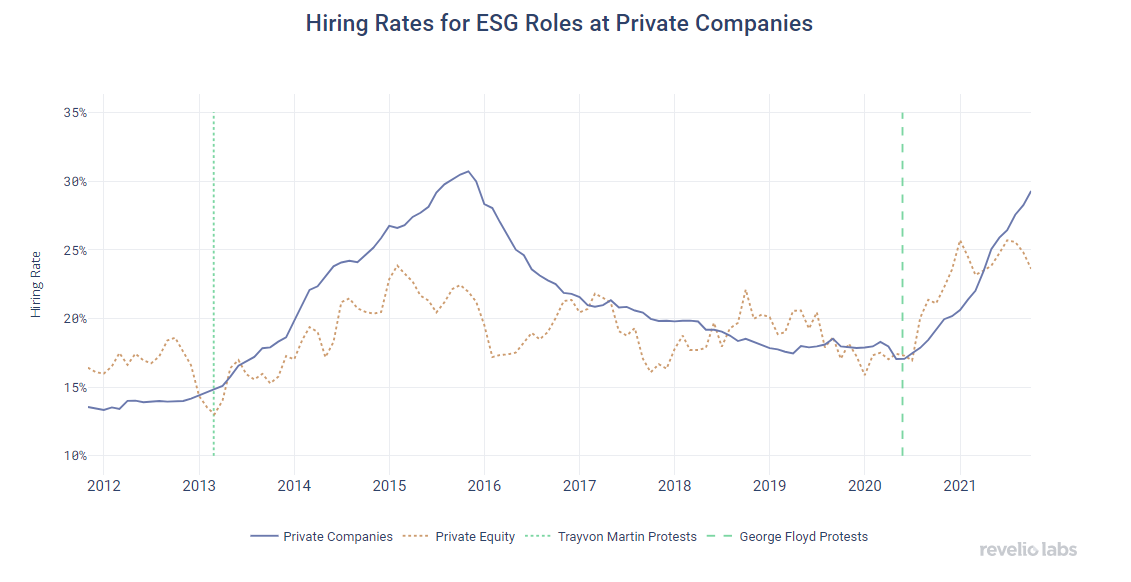 But aside from these new ESG roles themselves, do these positions actually lead to better ESG outcomes?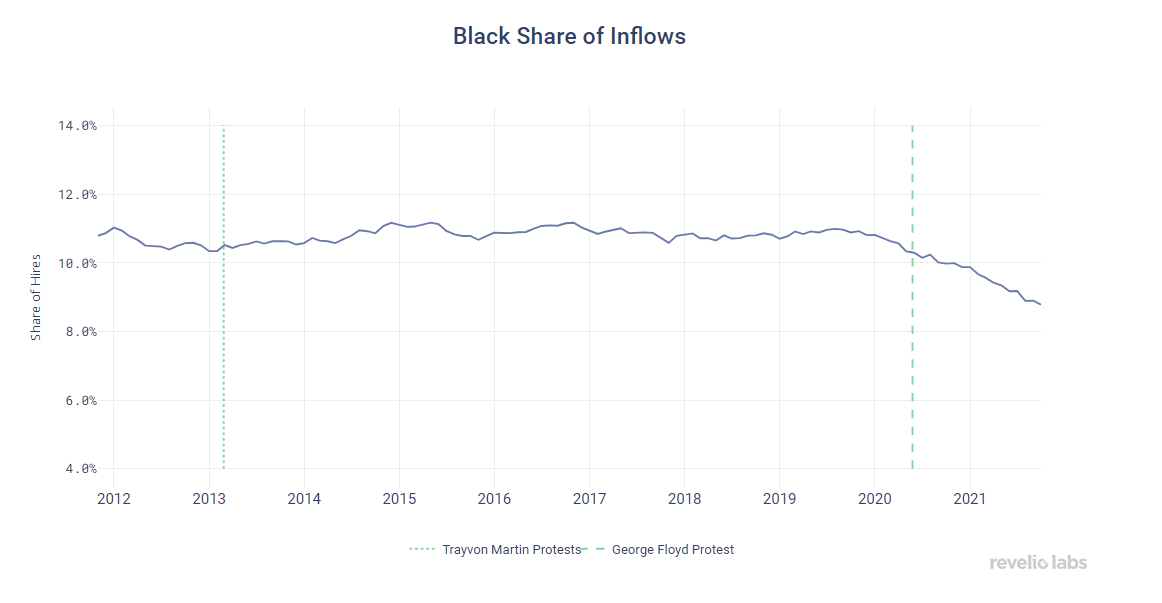 By looking at the share of new Black hires at these investment firms, we unfortunately see that this trend of increased ESG roles is ineffective at changing the overall composition of these companies. If anything, since the start of the pandemic, we see a decrease in diverse hiring.
Key Takeaways:
Hiring rates for ESG specialists increased dramatically in the aftermath of BLM protests, both for PE firms and their portfolio companies.
While these roles have grown, hiring of diverse candidates has not changed.
Since the beginning of the pandemic, there has been a decrease in diverse hiring.
To learn more about the data behind this article and what Revelio Labs has to offer, visit https://www.reveliolabs.com/.