Valentine's Day provides modest increase in dating app demand
On Valentine's Day, love is in the air but does it drive people to install dating apps?
Looking at monthly data, dating app downloads in the U.S. actually tend to drop in February from January and rise up again in March. In-app purchase revenue follows the exact same pattern. 2020 was an exception, with March continuing the downtrend due to the onset of the pandemic.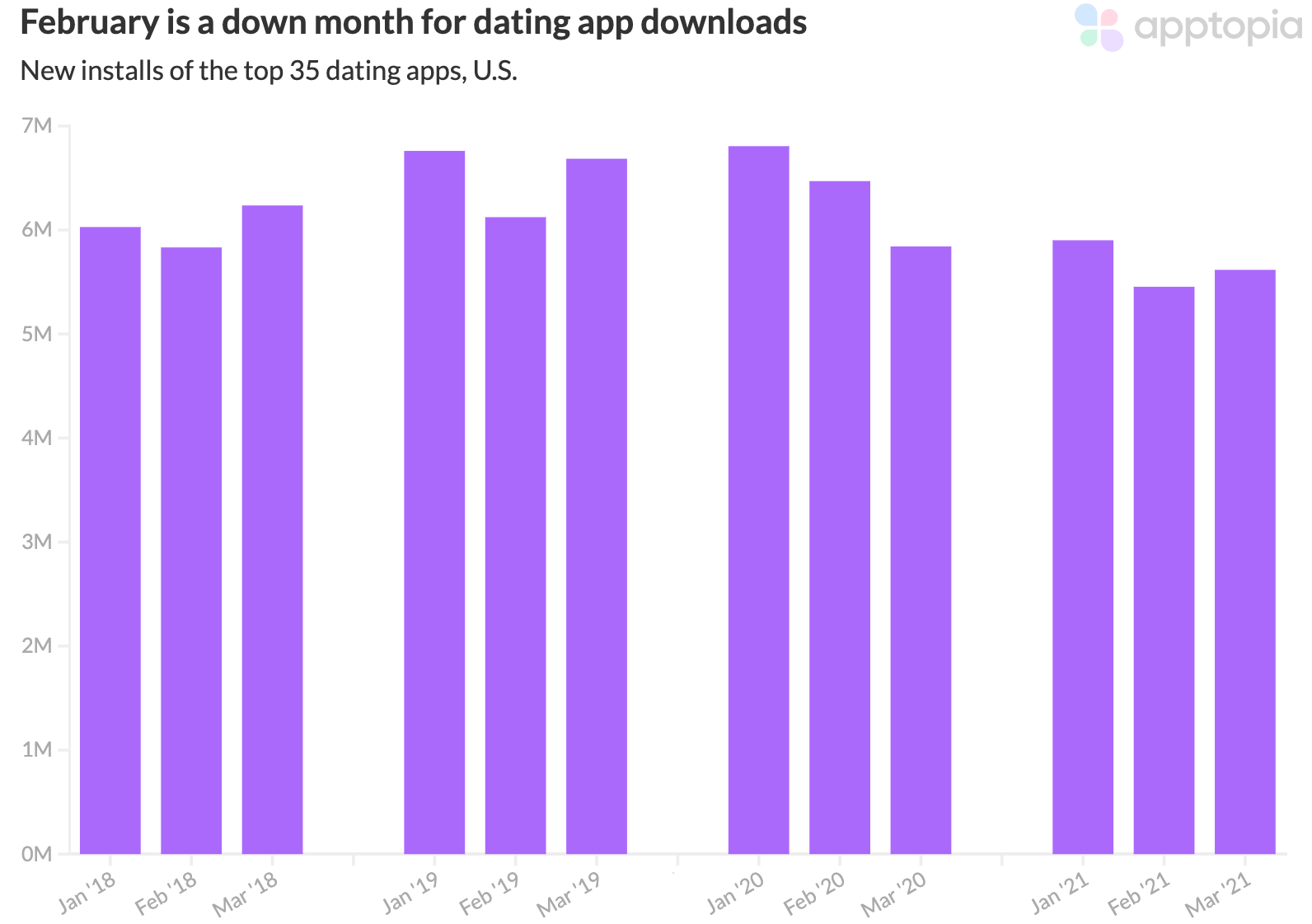 But what about on the holiday itself and/or leading up to it? There is a slight uptick, again with the exception of 2020, leading into Valentine's Day. Excluding 2020, there is a 2.2% uptick in average daily downloads when comparing the first 5 days of February to the 6th - 15th.

Fastest Growing Dating Apps
When comparing January 2021 to January 2022, Lovely is the fastest growing dating app by downloads and Feeld is the fast growing by IAP revenue. Feeld is also the second fastest growing app by downloads. Lovely launched in late 2015 but is more popular in Brazil and Mexico than in the United States, where it launched mid-2020.
Feeld launched in 2014 but did not start growing consistently until mid-2020 when it launched "virtual cores" which are virtual destinations in which to connect with different people. For example, a user in Boston could set their core to Paris. Feeld also differentiates itself by being for the "open-minded" and those interested in getting to know more than one person at a time.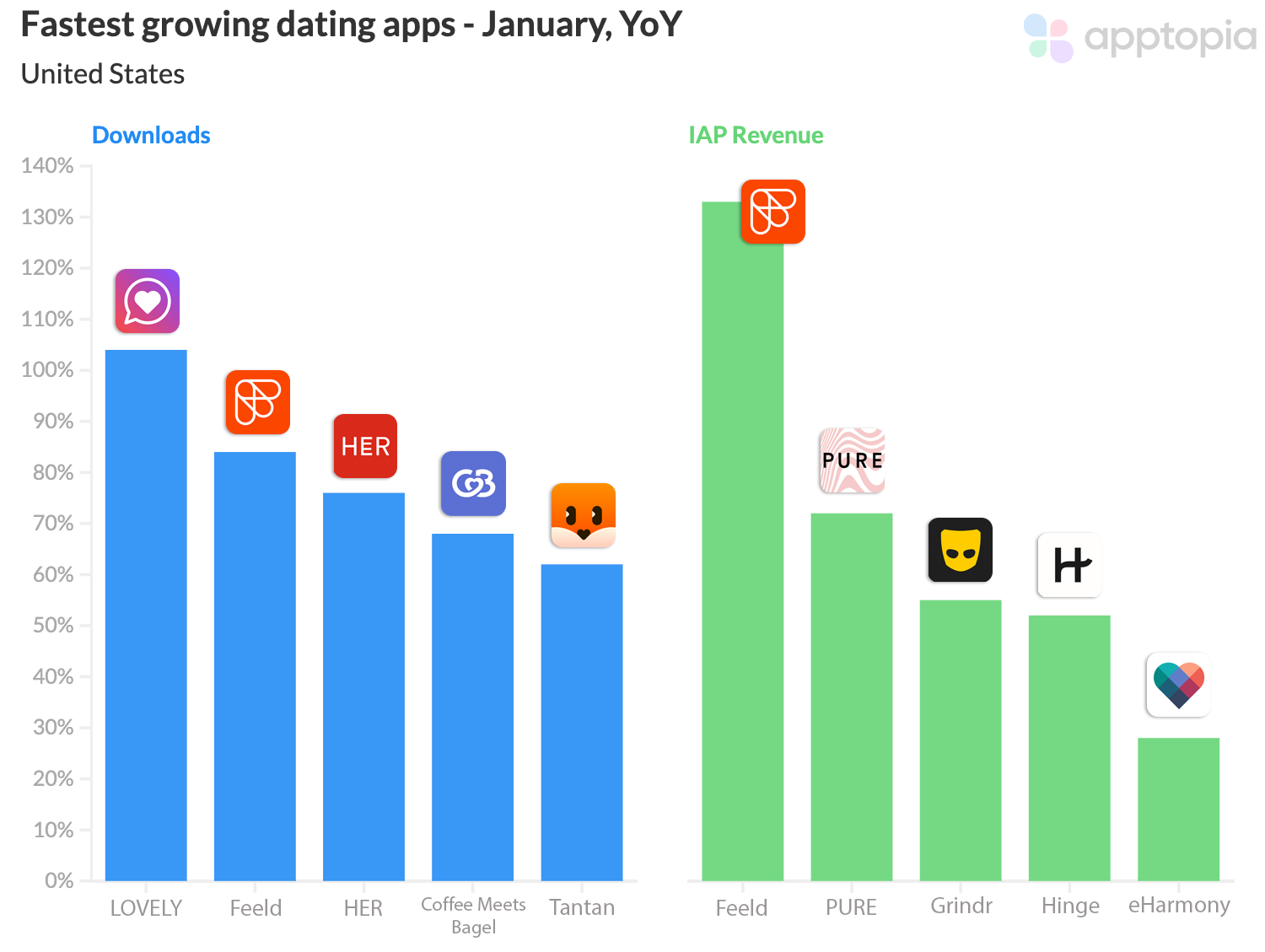 We created a market of the top 40 U.S. dating apps and discovered Tinder is a massive market leader (37%) with more monthly active users than the combination of 35 top dating apps. The next largest player is Bumble with 14%.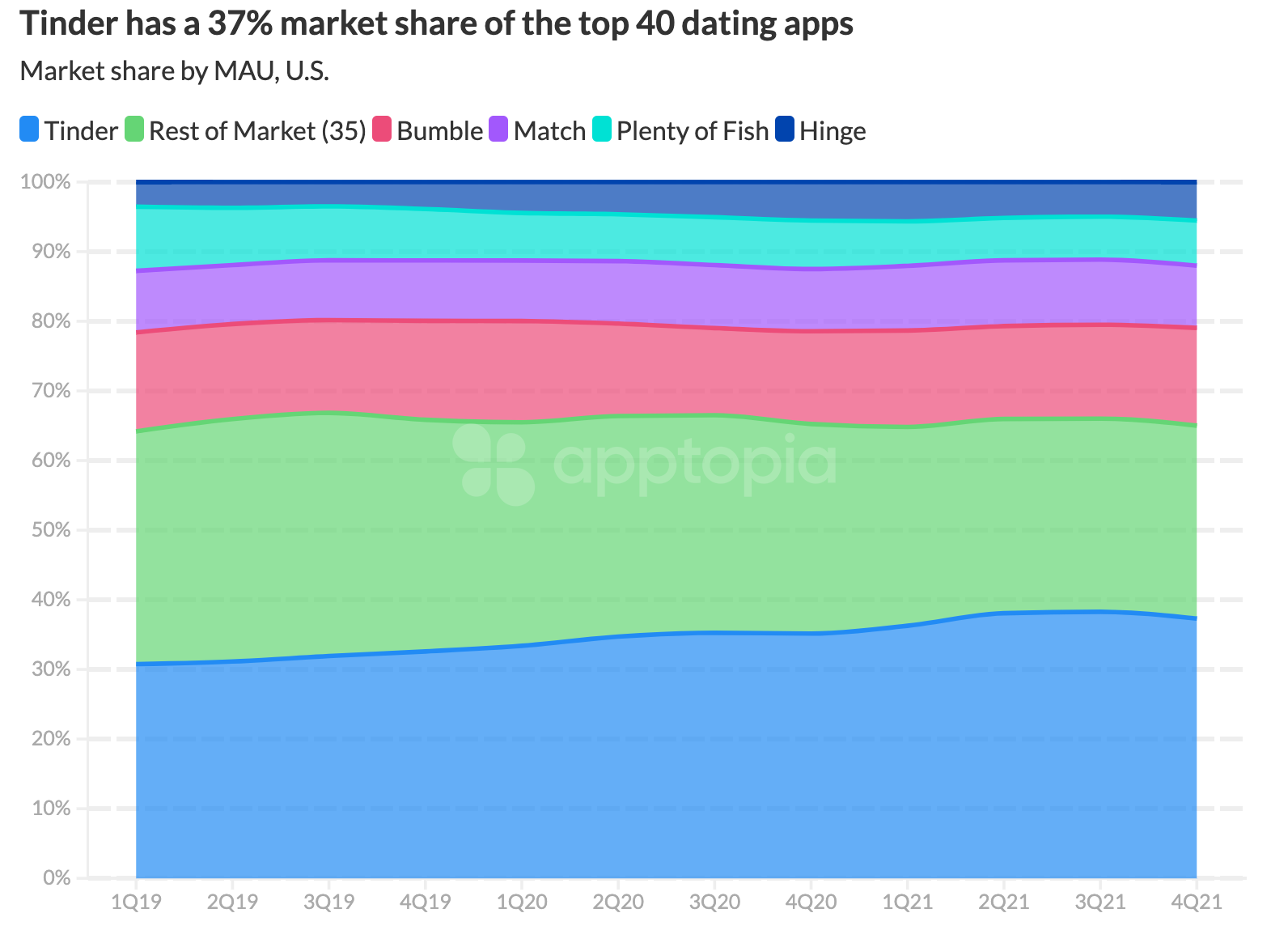 To learn more about the data behind this article and what Apptopia has to offer, please reach out to Connor Emmel at cemmel@apptopia.com.