Commercial Property Market Liquidity Gains Further in Q4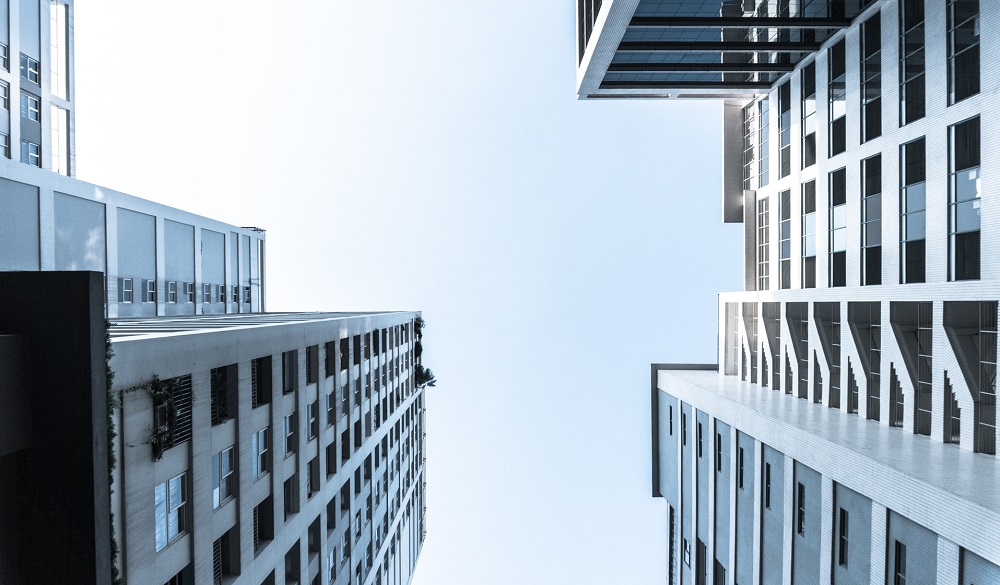 Global commercial property market liquidity continued to grow at the end of 2021, as buyers returned to the market in numbers after almost two years of a pandemic that had stymied investment activity.
Liquidity was up year-over-year in 94 of 155 markets and up on a quarterly basis in 77 of 155, the latest RCA Capital Liquidity Scores report shows. For 17 markets, liquidity was at a record high at the close of last year.
The bounceback was sharpest in the U.S. and the country average was only just shy of its 2008 peak. Some of the biggest liquidity score increases came in the secondary and tertiary cities, due in part to a shift in investor preference, with more capital targeting opportunities outside the major metros. Of the 55 U.S. markets tracked, 12 posted record high scores in Q4 2021, including Denver, Charlotte, Miami, Nashville and Tampa.
In Europe, several regional U.K. markets were among the best performers due to the strength of the industrial market. New records were also set in Copenhagen, where demand for apartment property has rocketed in the last two years, and in Barcelona, where record high transaction volume and the involvement of cross-border institutional players has bolstered liquidity.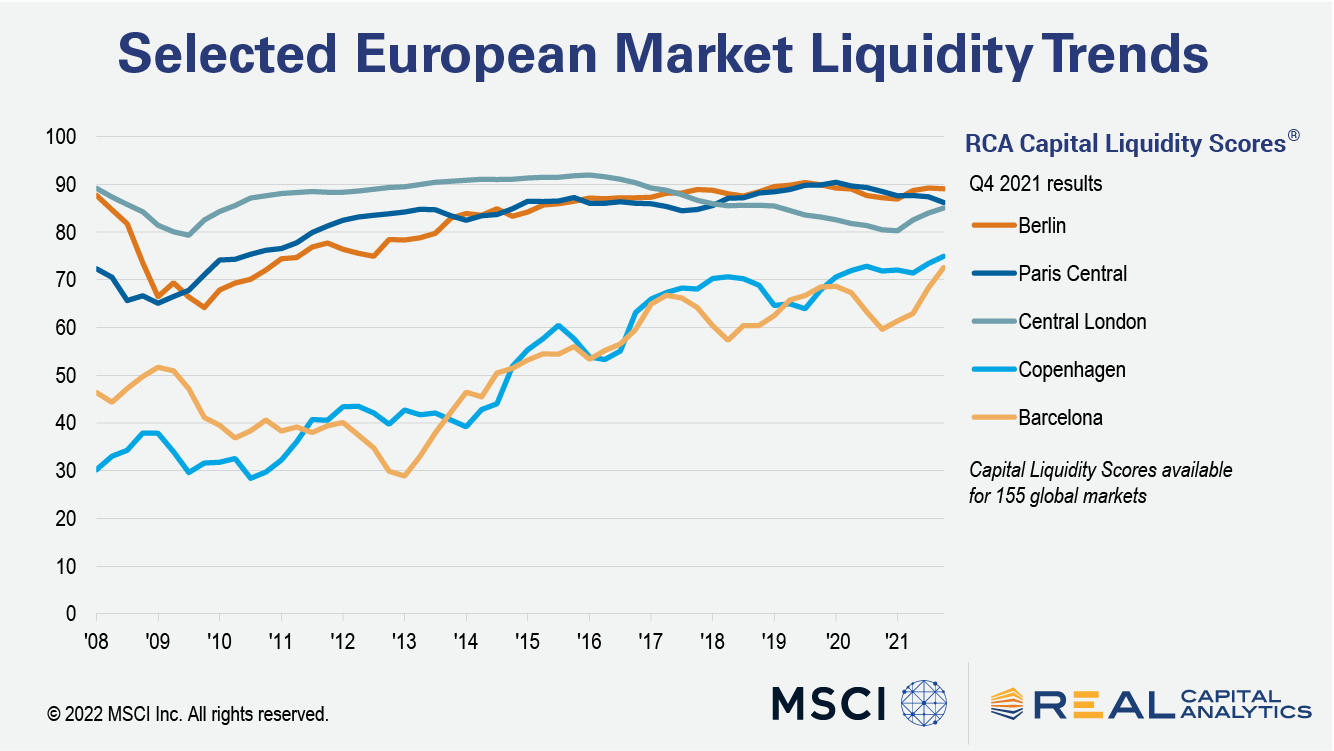 However, the picture was not overwhelmingly positive. Central Paris, Frankfurt and Milan, for instance, all recorded a slowdown in comparison with the end of 2020. These markets are typically dependent on demand for offices, which has slowed because of the pandemic and concerns over the future of the sector.
Across Asia Pacific markets, average liquidity was at the highest level since 2008. Sydney ranked as the second most liquid market in the world, its highest ever position. Berlin was the most liquid global market in Q4 2021.
To learn more about the data behind this article and what Real Capital Analytics has to offer, visit https://www.rcanalytics.com/.