French Sales Activity Sags as Paris Office Deals Go Quiet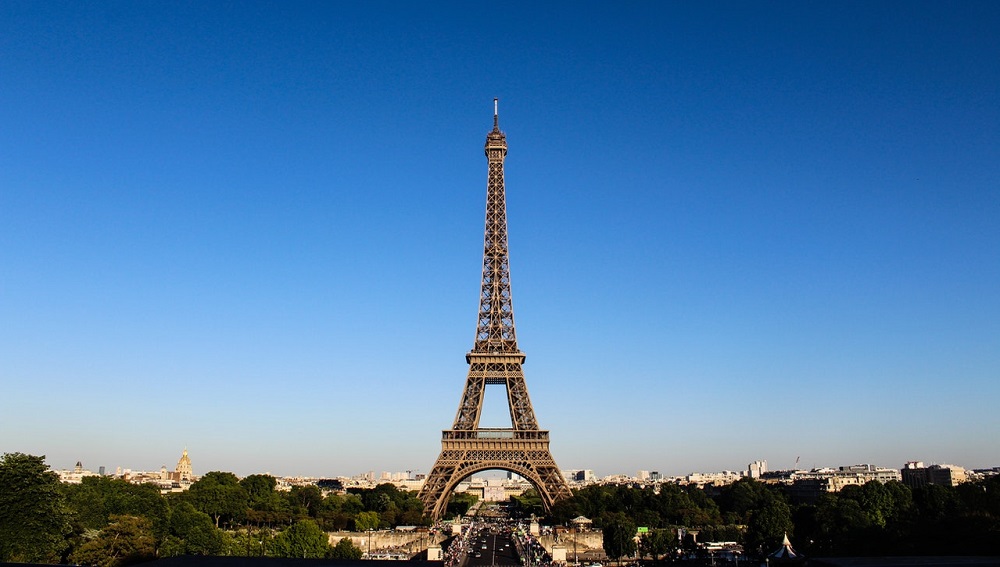 France stood out among Europe's largest property markets in 2021, posting a lower level of commercial real estate deal activity than during the pandemic-disrupted 2020. Of the top 10 European markets in 2021, only the Netherlands also registered a decline. Weakness in France's office market was the culprit.
Offices account for around 60% of the amount spent on French property since 2007 and the uncertainty affecting the sector has had an outsized effect on the market as a whole. Other more in-demand European sectors — namely apartment and industrial — have not compensated. France's apartment market was smaller than Denmark's in 2021, despite a population more than 10 times the size. Industrial volume was one-quarter of that in the U.K. last year, though the economies are similar in size.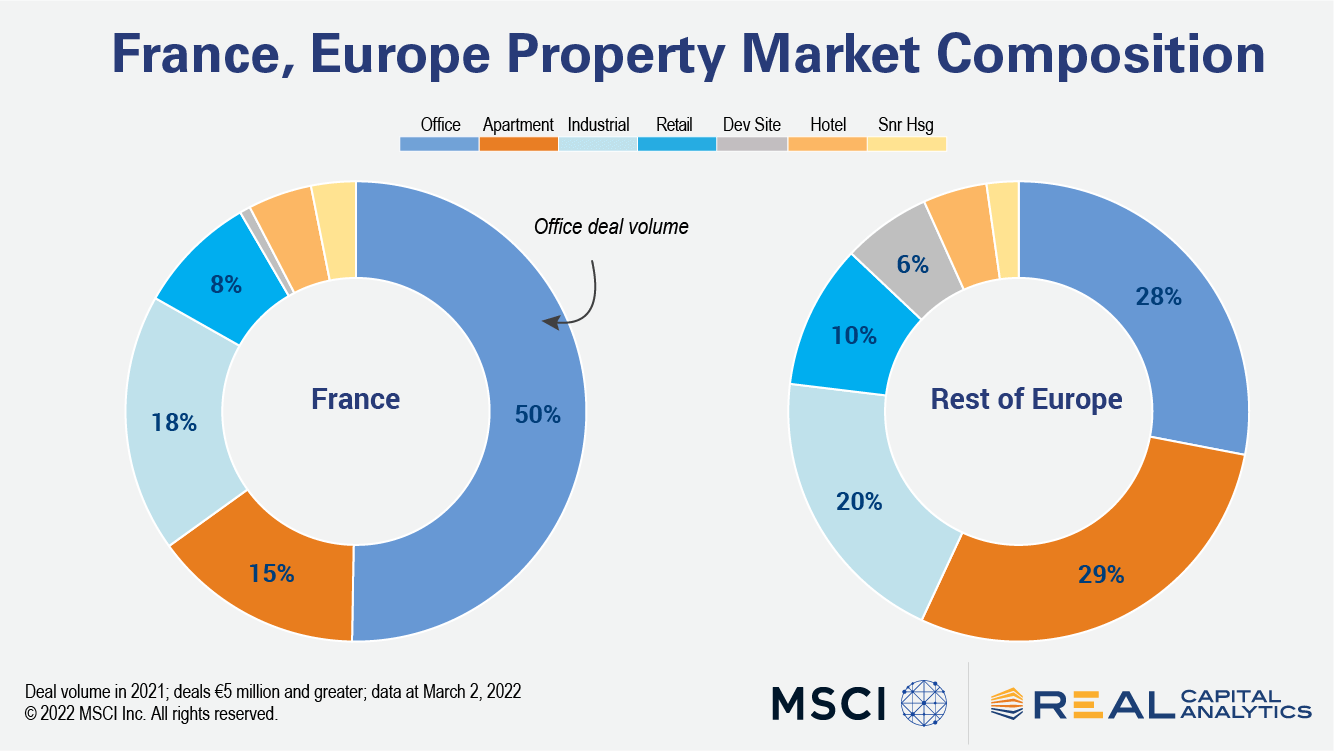 Paris dominates office investment in the country. Indeed, the Paris office market had been the biggest investment segment globally in 2019 and 2020. However, in 2021 sales volume dropped to €14.4 billion ($15.8 billion), the lowest level since 2014, and only 16 deals priced €200 million or greater took place, compared to an annual average of 28 deals in the previous three years.
So far in 2022, RCA has recorded the closing of only two transactions above €200 million and another is pending. In a forward sale, the French government bought for its own use the Campus Maxwell office in Saint-Denis, and Unibail-Rodamco-Westfield sold a 45% stake in shopping center Carre Senart to French institutional investors Societe Generale and BNP Paribas Cardif. The purchase of the Amundi headquarters by SFL is in the pipeline.
Shrinking deal activity has caused market liquidity to suffer. While Paris Central still ranked as the third most liquid commercial property market globally at the end of 2021, its score was the lowest since early 2018, according to the RCA Capital Liquidity Scores. For Western Crescent and La Defense, another key Paris submarket, the slide was more pronounced, down to its lowest liquidity score since 2013. Those results stand in contrast to the majority of global markets, which experienced a higher level of liquidity in Q4 2021 than a year earlier.
To learn more about the data behind this article and what Real Capital Analytics has to offer, visit https://www.rcanalytics.com/.