Live shopping apps have best quarter ever, yet feel lackluster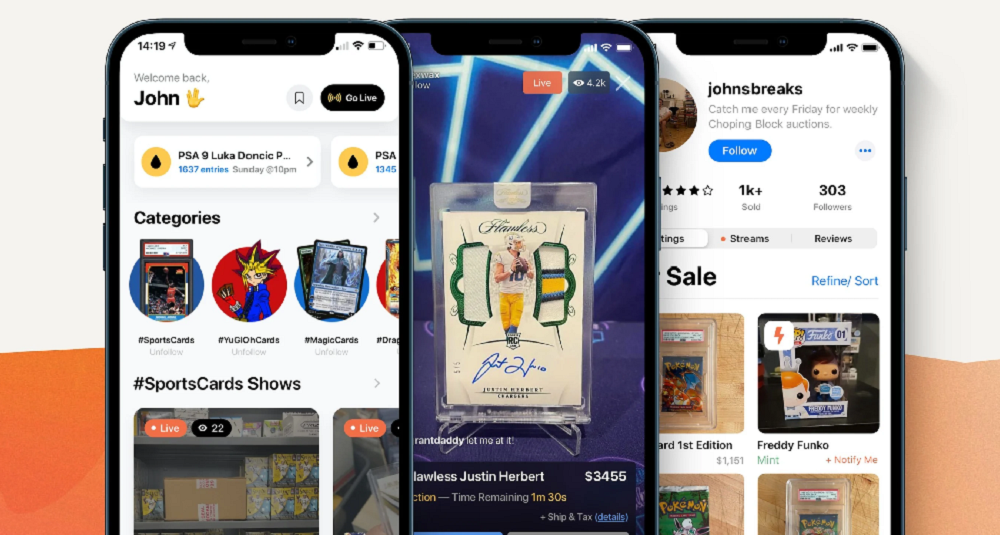 Even though the top eight live shopping apps have grown installs 123% YoY in the first quarter, performance feels lackluster when considering the venture capital investments made into these companies.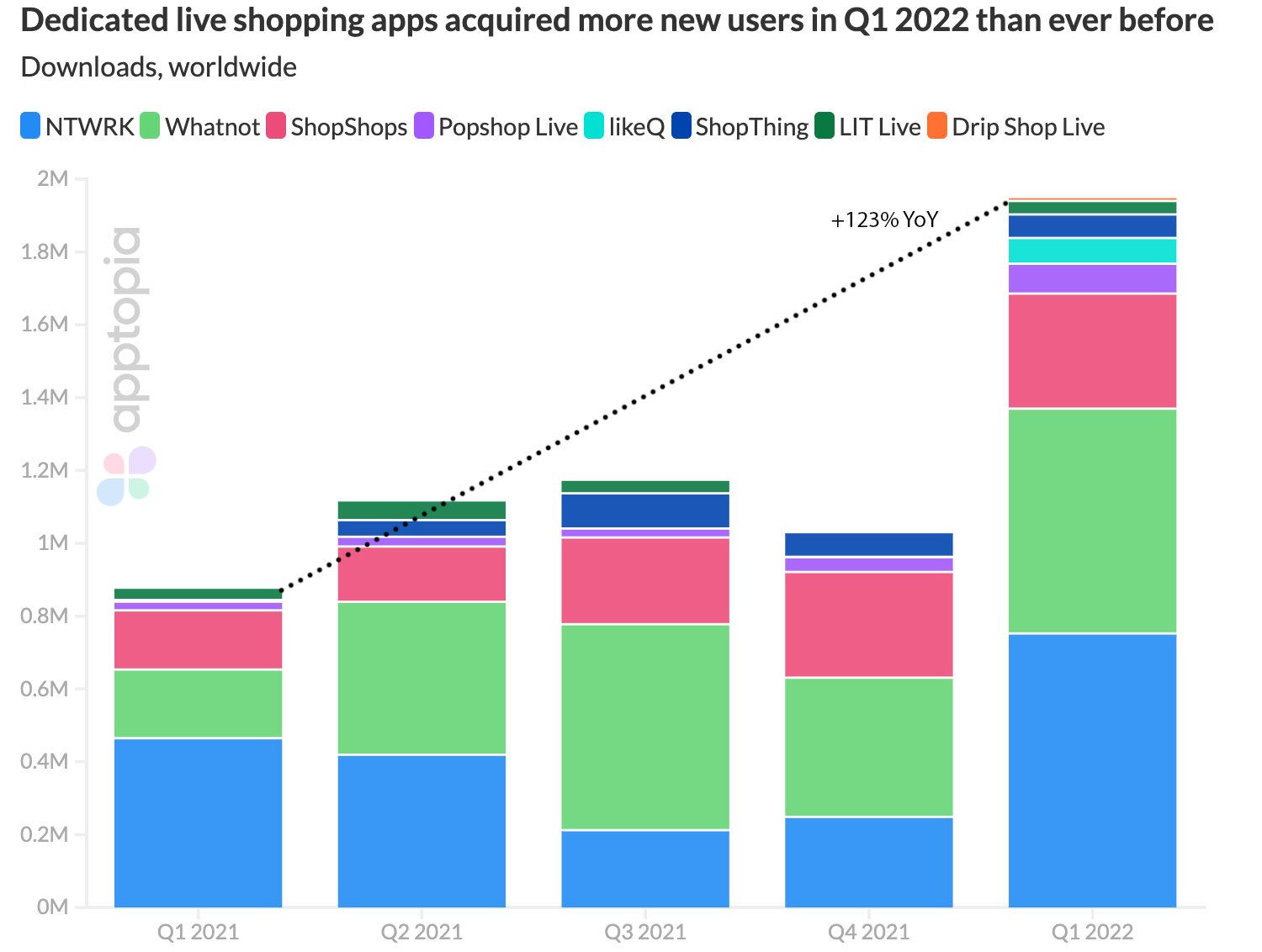 Apps like Whatnot, NTWRK and, Popshop Live, act as a QVC right on users' phones, where they watch a live feed from a seller talking about an item, oftentimes accompanied by a live auction. In fact, QVC started its own live shopping app, likeQ, in December 2021.
According to data from Crunchbase, 85 investors have poured $360 million into the combination of Whatnot, NTWRK, ShopShops, Popshop Live, ShopThing and LIT Live. Whatnot has 21% more monthly active users than next closest app in NTWRK but 275% more funding, which makes one wonder where the money is being spent.
The apps we are analyzing launched as early as September 2015, but combined, have less than two million monthly active app users. You might be saying, well you can also use most of these platforms on the web and this is true, but on their websites, a prominent call to action is to download the mobile app. Only one does not have a clear CTA on its homepage to download its app (looking at you, Popshop Live).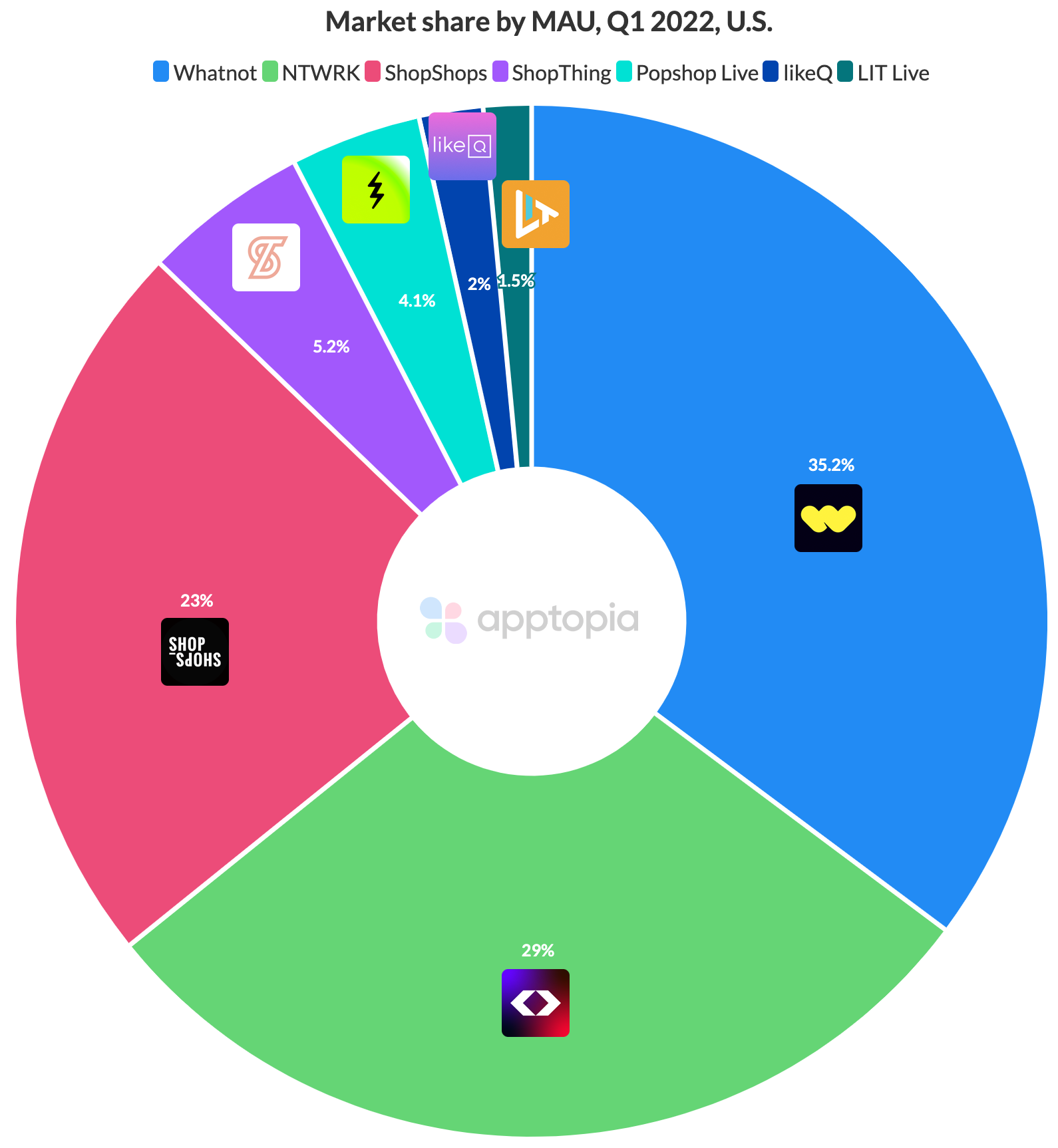 As this Forbes article puts it, part of the attraction to live shopping is "the entertainment, the fun, the interest, and the engagement that an interesting and passionate influencer brings to a space." This makes me think that part of the poor performance of these dedicated apps is that the major influencers are on other platforms like Instagram and YouTube, which also enable live shopping. Why download another app and learn how it works when your favorite personalities are where you already are?
The other component could be timing. Six out of the eight apps we've analyzed have the U.S. as their largest market. Again from the Forbes article, it's pointed out that live shopping was a $300 billion market in China last year but only an $11 billion market in the United States.
To learn more about the data behind this article and what Apptopia has to offer, please reach out to Connor Emmel at cemmel@apptopia.com.