Has the E-Commerce Bubble Burst, Or Just Floated Down?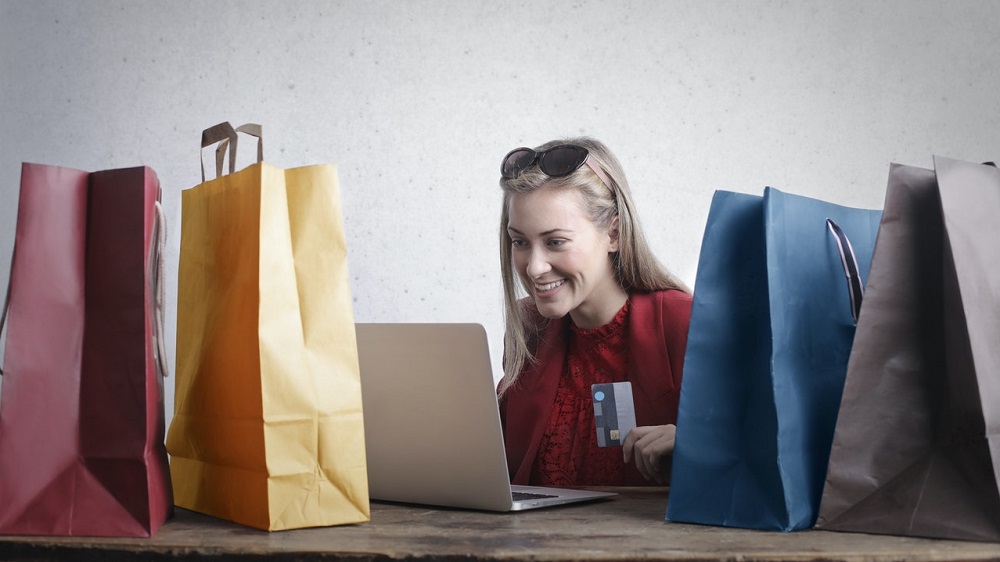 Recent earnings reports of several e-commerce companies have caused many to wonder if pandemic fatigue will erase most of the new shopping behaviors that have emerged over the last two years. In today's Insight Flash, we look at trends not only over the last year, but over the last three years for five high-profile e-commerce subindustries in both the UK and US: Grocery Delivery Services, Meal Kits, Online Retail – Broadlines, Ride-Sharing, and Video Streaming to assess how much consumer preferences for e-commerce have truly changed.
In the UK, overall online tagged spend was showing strong growth of 20-30% on a three-year basis throughout 2019. The beginning of the COVID-19 pandemic only mildly accelerated these rates to 40% in May 2020 and 45% in June. The largest boost came during the winter 2020-2021 wave of lockdowns, when online spend saw three-year growth as high as 70%. More recently, total online three-year spend growth has returned to pre-pandemic levels of ~30% in March and April of 2022. This implies that for overall online spend, the pandemic caused a one-time step change in increased online purchasing that has served as the new baseline for continued spend growth.
This boost has not been equally shared across all online subindustries, however. Meal Kits were the biggest beneficiary of pandemic behavior changes, with three-year spend growth rocketing 397% in April 2020. Growth moderated somewhat in 2021, but calendar 1Q2022 spend was still positive y/y at 4%, and still 299% versus 2019 levels. Online Broadlines is also showing stronger three-year growth than it was pre-pandemic, 90% in the last calendar quarter. Grocery Delivery Services three-year growth has only moderated slightly versus pre-pandemic levels to 42% in 1Q2022. Ride-sharing was the most hurt by the pandemic as riders sheltered in place. Even in the most recent calendar quarter, spend has still been down -16% versus 2019, despite 171% growth from 2021. In the UK, Video Streaming spend growth was slowing even before the pandemic. It appears that although the pandemic did somewhat increase the addressable market and slow saturation, the 17% three-year growth seen last calendar quarter may decelerate still further if the current trajectory is maintained.
UK Online Growth Trends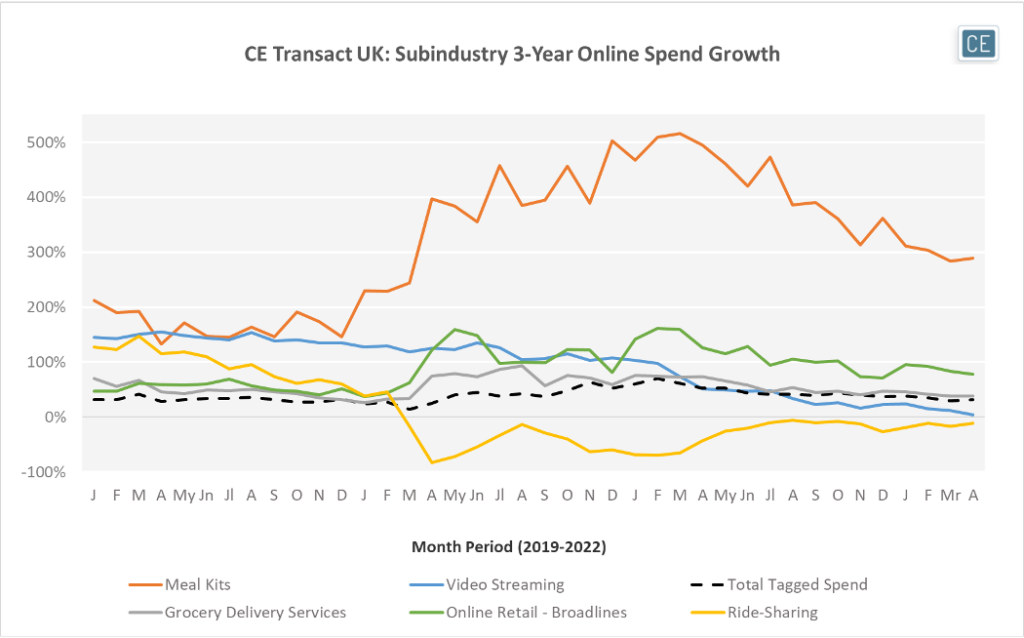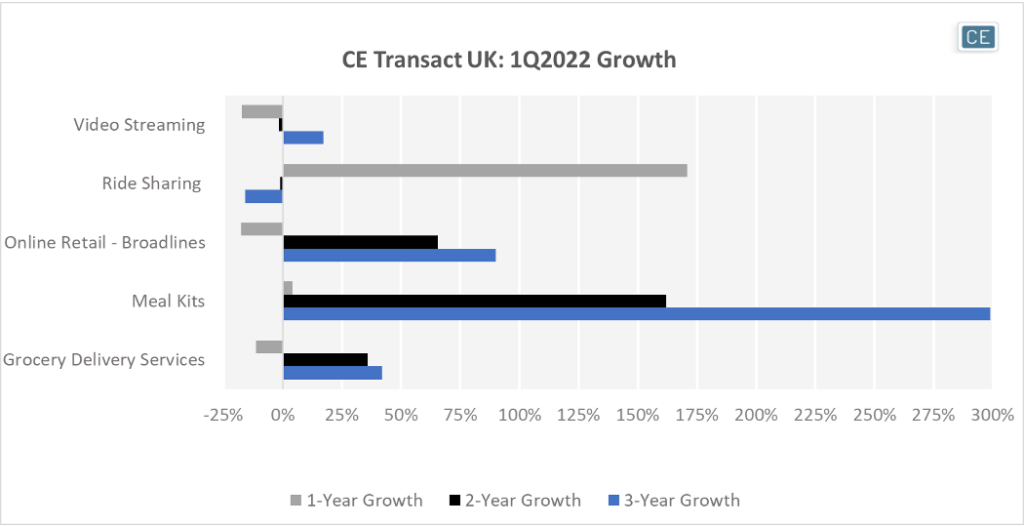 In the US, e-commerce spend growth has shaken out very differently over the last three years. Overall online tagged three-year spend growth had been growing at a stronger rate than in the UK even in 2019, in the 35-45% range most months. This jumped to 55% in May 2020 and hasn't crossed below 50% in any month since then, although three-year growth has risen as high as 64% in June 2021.
The subindustry trends have been different as well. Online Grocery Delivery Services were much more developed in the UK before the COVID-19 pandemic broke out. In the US, the pandemic drove three-year growth over 1,000% in April and May of 2020. Although spend growth has slowed somewhat, three-year growth in 2022 has so far been 1.5-2.0x the size of 2019 levels. This speaks to a meaningful change in consumer behavior as Grocery Delivery has become more entrenched in shopper lifestyles. Most of the other key e-commerce subindustries are also seeing continued growth versus three years ago in calendar 1Q2022. Meal Kit spend is up 145%, Video Streaming spend is up 137%, and Online Broadlines are up 101% – meaning all have more than doubled pre-pandemic spend levels. Like in the UK, Ride-sharing in the US has been the most beleaguered. Although it has recovered with 90% spend growth versus year-ago levels, spend is still down -14%.
US Online Growth Trends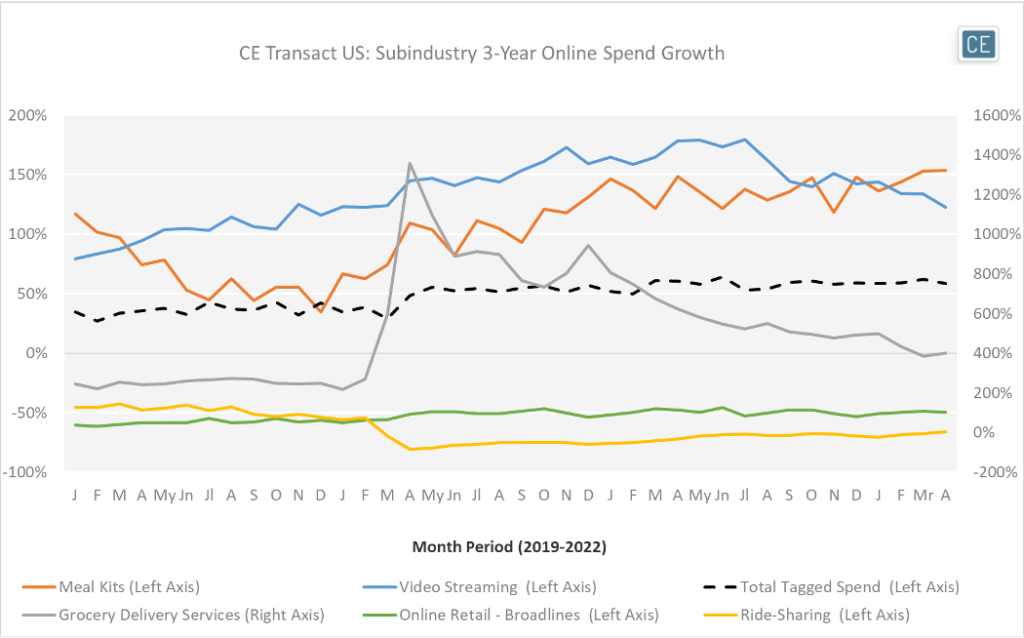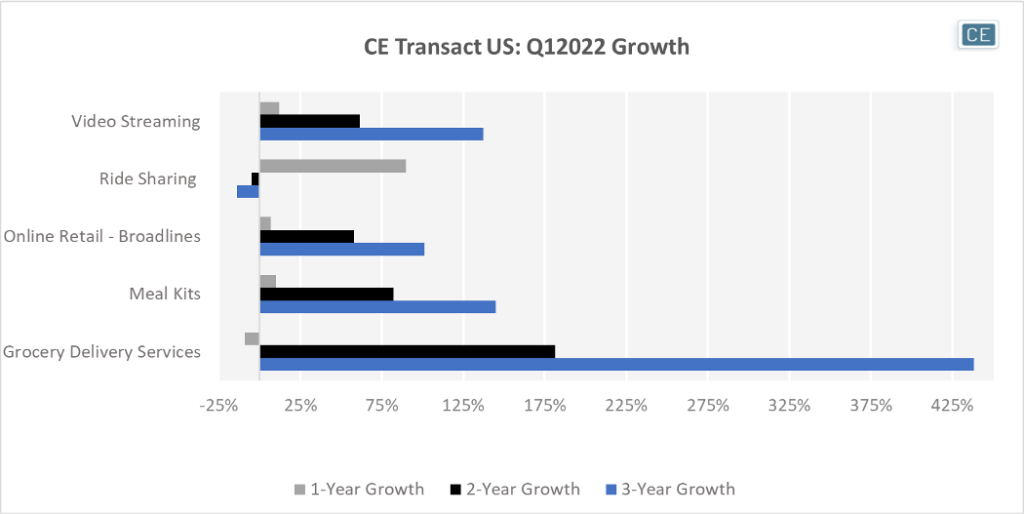 From a behavioral perspective, understanding how new pandemic shoppers may have different habits than those who first started buying online before COVID hit provides additional insight into how longer-term trends will play out. Those who first ordered Grocery Delivery or Meal Kits in April 2020 have actually shown higher retention than those who first ordered in January 2020. 16% of Grocery Delivery customers who were new in April 2020 were still ordering in April 2022, versus only 11% of those who were new in January 2020. 14% of Meal Kit customers who were new in April 2020 were still ordering in April 2022, versus only 9% of those who were new in January 2020. This retention may be part of the reason those two subindustries have shown the highest three-year growth among top e-commerce businesses. For these businesses, the pandemic may have accelerated adoption by technology-reluctant customers for whom these services actually provided significant value. The other three subindustries are showing similar repeat purchase rates between the two cohorts.
US Customer Loyalty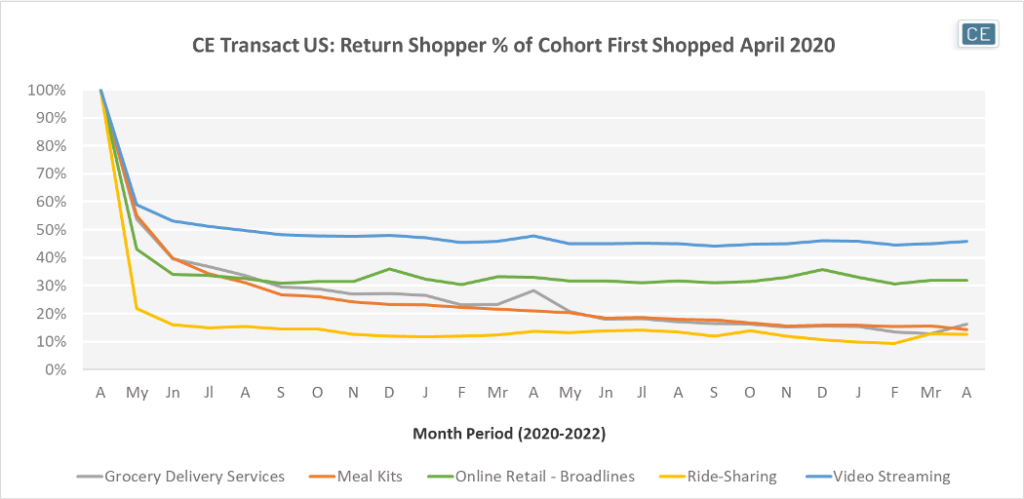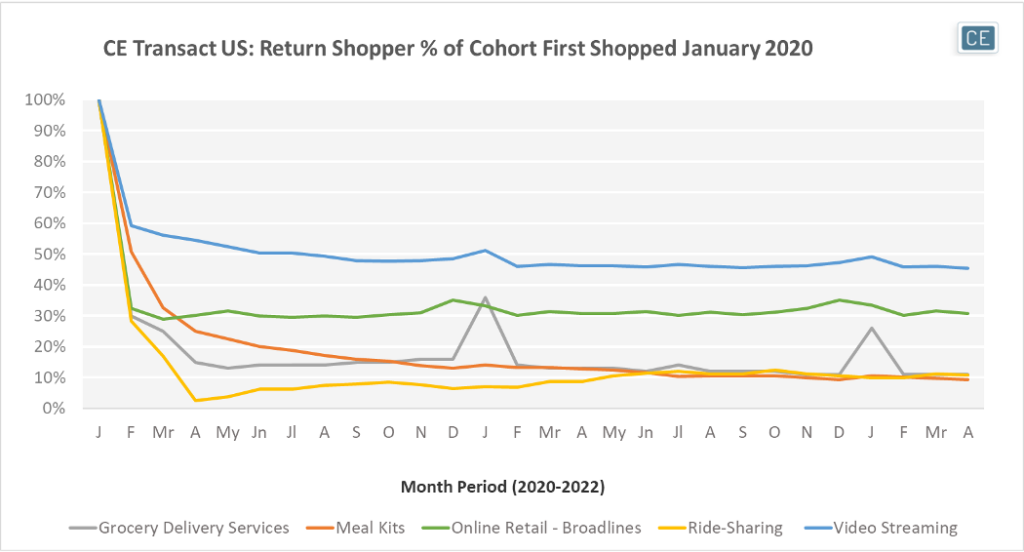 To learn more about the data behind this article and what Consumer Edge Research has to offer, visit www.consumer-edge.com.