A Spending Jubilee in the Queen's Honor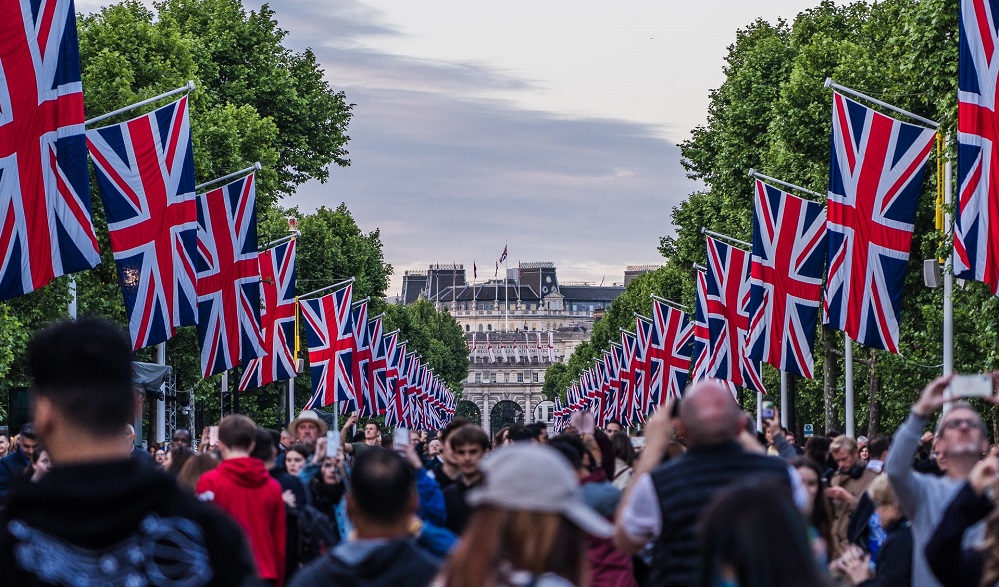 Earlier this month, the UK experienced a rare Platinum Jubilee in honor of Queen Elizabeth II. In today's Insight Flash, we take advantage of our ability to pinpoint exact transaction dates in our UK Transact data to look into how shoppers celebrated during the four-day bank holiday Thursday June 2 to Sunday June 5.
In general, there wasn't a dramatic change in total UK spending. The week before and the week of the Jubilee saw spend 13% and 14% higher than the first week of January, below the spend lift seen in the week before the Early May Bank Holiday.
Total Spend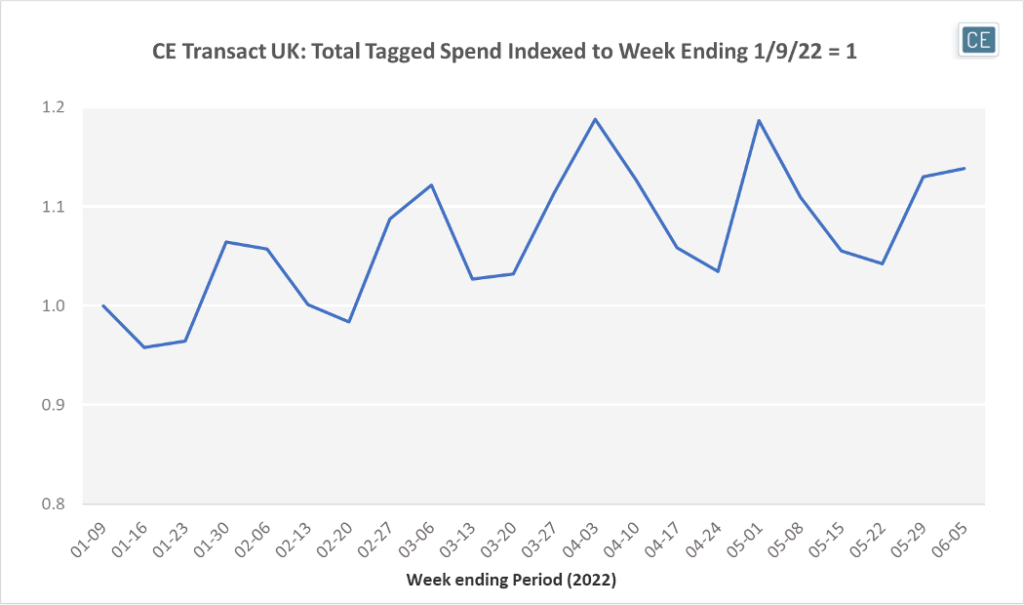 Digging deeper, however, although there was only a small shift in total spend, there were large differences by category of spend. Increases in spend were strongest in discretionary splurge categories and "fun" items such as Software, Cruises, and Video Games. With the long holiday, many entertainment categories also saw a sizable acceleration in spend growth.
Spend Change by Subindustry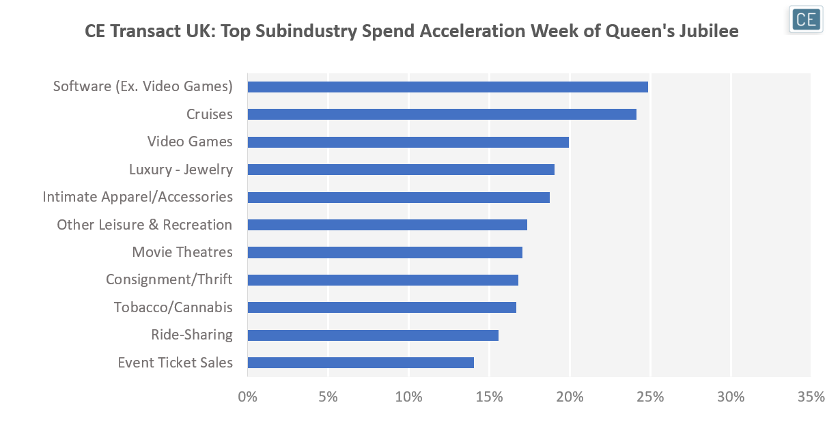 The largest growth in brand spend is interesting as well, with a very large percentage of the top brands seeing increased growth in spend coming from the travel sector. In fact, the highest acceleration in spend was for Money Supermarket, which offers travel insurance among other products. Unsurprisingly, a pub chain showed the second highest acceleration. Given that payment card transaction data captures when a card is charged and not necessarily when a trip is taken, it is unsurprising that most of the top acceleration brands were focused in the lodging and activities aspects of travel rather than on flights.
Spend Change by Brand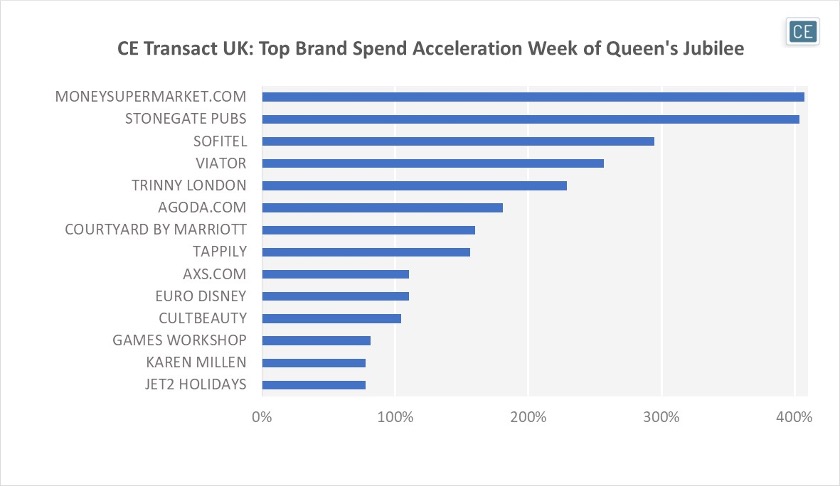 To learn more about the data behind this article and what Consumer Edge Research has to offer, visit www.consumer-edge.com.