The Lightning Growth of Electric Vehicle Charging Stations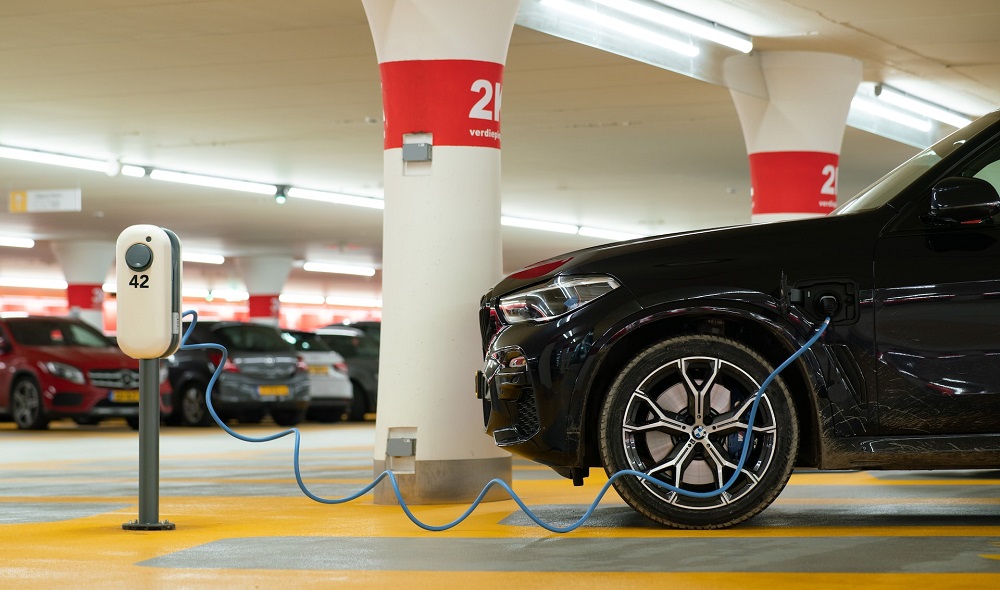 With gas prices surging over the last year, electric vehicles are looking more and more like an attractive alternative. But auto manufacturers aren't the only ones to benefit from their increasing popularity – companies operating charging stations are also primed to take off. In today's Insight Flash, we compare the success of three top charging station brands, looking at overall growth, changes in average ticket, and popularity by geography.
In general, the spend growth of charging networks such as ChargePoint, EVgo, and SemaConnect has followed the pandemic recovery in commuting and away-from-home entertainment. Although growth in spend at the charging brands was starting to outpace the growth at fuel stations this past winter (off a smaller base), a jump in gas prices brought traditional fuel spend growth more in line.
Charging Station Spend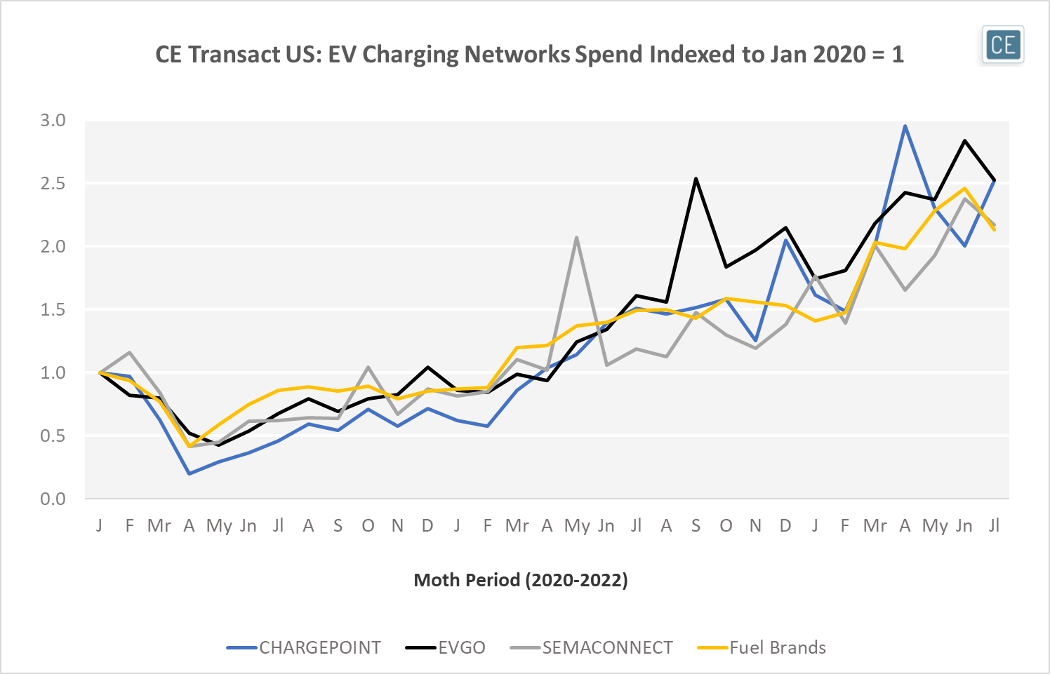 However, one paradox of the growing number of charging stations is that drivers are more likely to recharge for shorter distances. So, as the average ticket at fuel stations has risen, the average ticket for EVgo and SemaConnect has fallen. Although ChargePoint's average ticket has risen, this may be due to the fact that it also has at-home chargers available on its website while the other two programs may be seeing declining average ticket due to heavy marketing of subscription options.
Average Ticket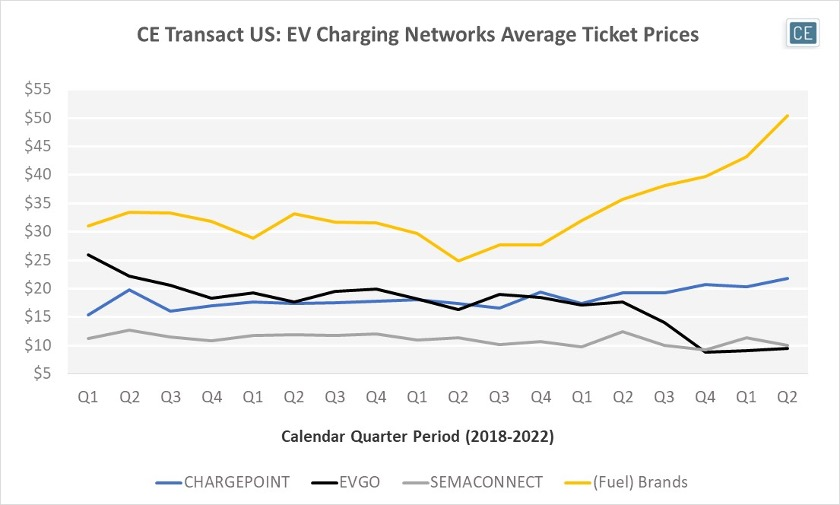 For the EV networks, there is a clear difference in growth by region, which is likely driven by a combination of state and local government incentives for both drivers and charging locations as well as footprint concentration of charging stations. EVgo and SemaConnect both saw the strongest y/y transaction growth in the South, while ChargePoint grew the most in the Northeast. However, when comparing the three, SemaConnect did show the largest growth in the South, while EVgo was the player with the largest growth in the West and ChargePoint saw the biggest y/y transaction growth in the Midwest.
Regional Transaction Growth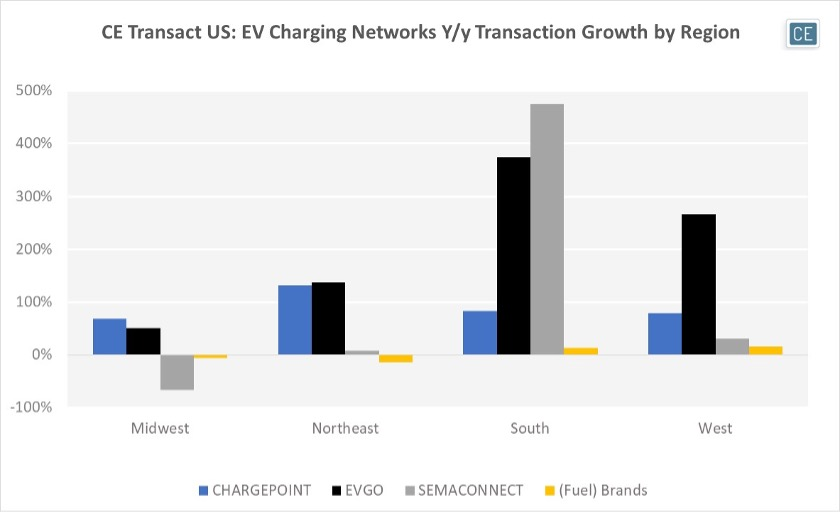 To learn more about the data behind this article and what Consumer Edge Research has to offer, visit www.consumer-edge.com.