Home Depot mobile growth doubles Lowe's, year-to-date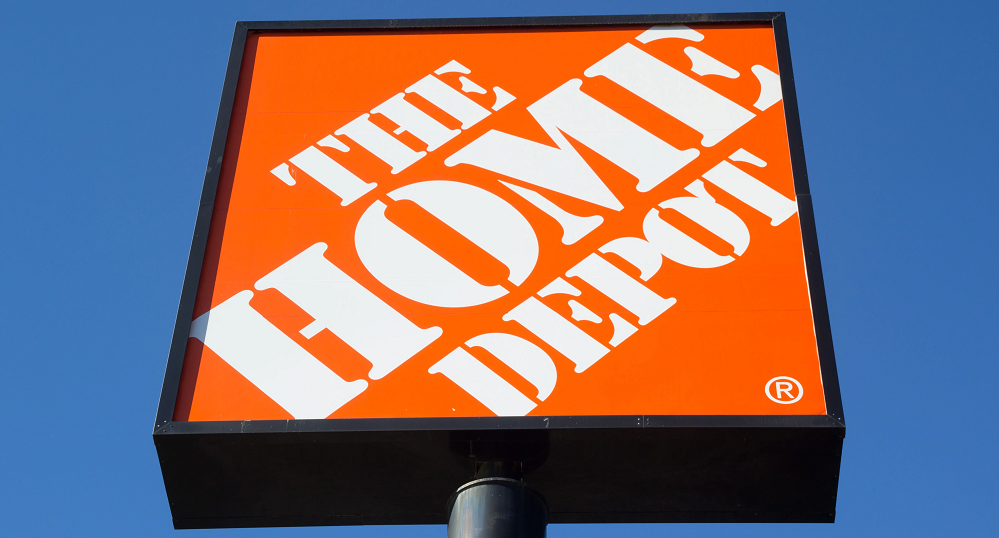 The Home Depot mobile app has been gaining 100% more downloads than the Lowe's app each month this year.
Home Depot's July downloads are up 40% from its performance in January, creating a hockey stick spike in growth.
Downloads are up 71% since Home Depot increased investment in its paid search strategy.
The Home Depot is climbing the ranks of Retail apps. For two quarters in a row, Home Depot gained twice as many new installs than direct competitor, Lowe's. It's was also the 11th most-downloaded Shopping app in the U.S. in Q2 2022, up from #20 a year ago.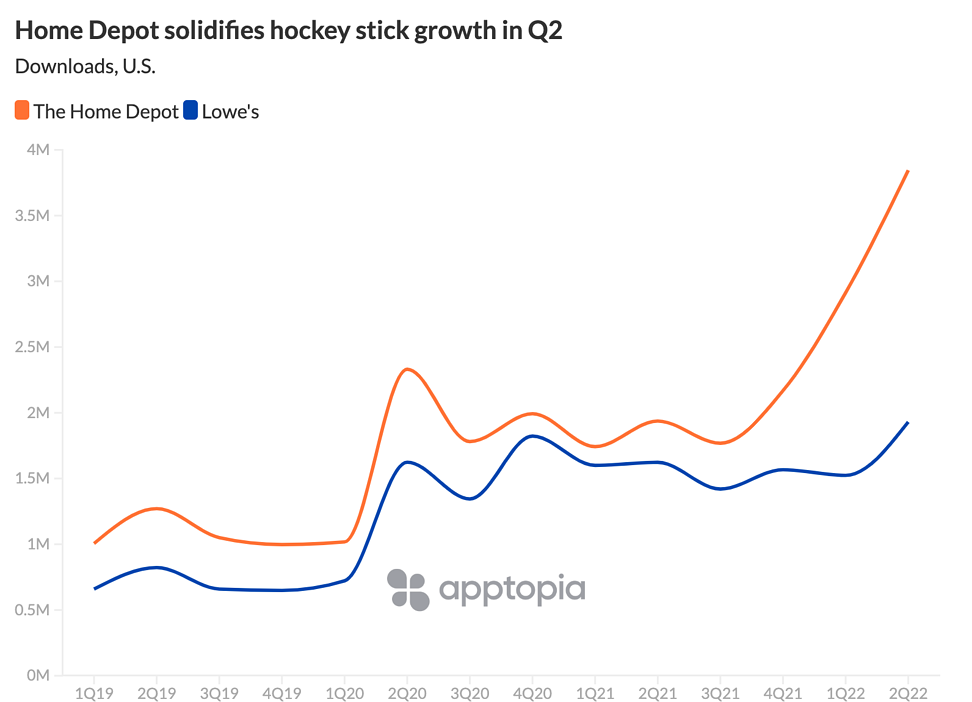 On average between the two home improvement competitors, Home Depot has pulled in 100% more monthly downloads since January. A paid App Store Optimization (ASO) keyword strategy appears to be a key driver to Home Depot's comfortable margin ahead of Lowe's this year. The retailer has invested in more than 200 iOS App Store search keywords since Q4 2020 and seemed to hit a stride with the strategy in November 2021, at which point it surpassed 100 keywords. In the eight months since then, average downloads have increased 71% compared to the eight months prior. According to Apptopia Search Intelligence, it's playing "offense" in search, bidding on keywords that it does not organically rank for. Meanwhile, Lowe's is relying on organic search rank — and leaving huge opportunity for its app on the table.
In Q2, Lowe's did not rank within the top 20 U.S. Shopping apps by downloads, but did rank 20th by user sessions (Home Depot was #10). Its app has the same average User Sentiment Score as Home Depot at 82%, meaning that most user reviews are positive. Moreover, Lowe's implemented popular Shopping app features like Buy Online Pickup in Store (BOPIS) in 2019 — a year before Home Depot and other physical retailers — and continues to innovate at the same pace as, or before Home Depot.
All this to say it has the potential to give Home Depot a run for its money if it invested more in ASO. The longer Lowe's waits to enter the game, the more time The Home Depot will have had to experiment and gain share-of-voice on key terms with less competition. Home Depot's breakaway moment in the chart above was in November 2021 — one year after it started investing in paid keywords.
Paid search often starts with an app bidding on its own name and that of its direct competitor — spelled correctly and/or with typos. From observing where a company is bidding, we can understand their perceived threats. One example would be when Ikea launched its app focused on augmented reality (AR) in December 2020, Home Depot bid on "Ikea Design App" and "Ikea AR" the same month. Besides Ikea and Lowe's, Home Depot is mindful of Ace Hardware – and it's not the only one. Advertisers on the term "Ace Hardware" revealed interesting insights about businesses that view themselves as competitive in the home improvement category. Below, we can see Amazon and Overstock are bidding on "Ace Hardware", "Lowe's", and "Menards" – the traditional brick & mortar home improvement retailers.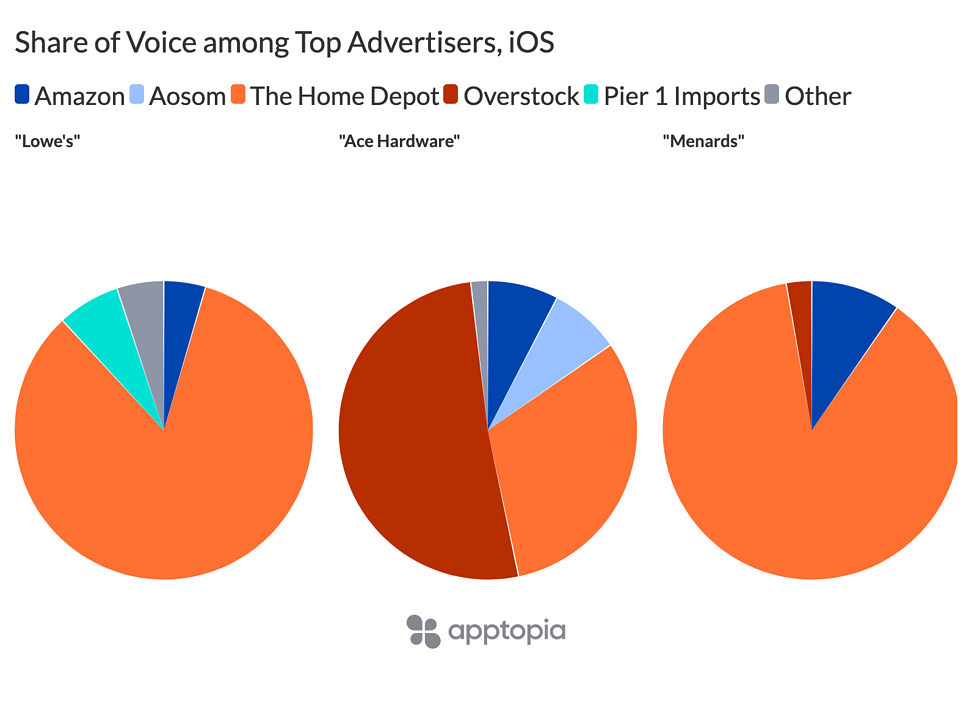 Pier 1 Imports and e-commerce shop Aosom are other top "Lowe's" advertisers that both launched their apps in Q1 2021. Even in their early growth stages, Aosom and Pier 1 are playing offense when it comes to their ASO strategy.
Note that none of these apps besides The Home Depot itself are paying for "Home Depot" as a search term (Lowe's does rank well organically for the term). When an app is not in the paid search game, it leaves white space on its own name for competitors to own. The more well-known the app, the more beneficial to competitors.
To learn more about the data behind this article and what Apptopia has to offer, please reach out to Connor Emmel at cemmel@apptopia.com.