Is Primark hitting its Prime Marks?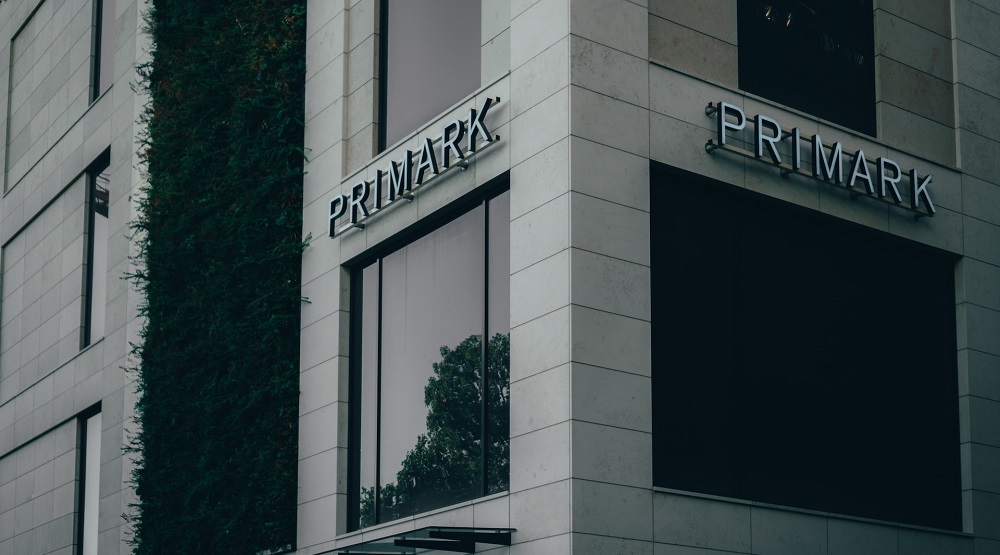 With inflation in both the US and UK forcing shoppers to trade down for cheaper goods in certain categories, is discount apparel retailer Primark seeing a tailwind from shoppers looking for cheaper apparel choices? In today's Insight Flash, we look into Primark's spend growth versus its broader industry and subindustry, trends in average basket, and which brands are most likely to be cross-shopped.
In Primark's core UK market, spend growth on a three-year basis outpaced the broader industry and subindustry pre-pandemic. As spend shifted online due to store closures, the inability to purchase from a Primark website crippled the brand. In the last year, Primark three-year spend growth on credit and debit cards has lagged the overall UK Apparel, Accessories & Footwear industry, with spend declines versus three years ago roughly on par with the Family Apparel/Accessories Subindustry. In the US, growth from the nine stores present at the beginning of 2019 to thirteen today has allowed the chain to outperform both the industry and subindustry on a three-year basis for most of the last twelve months.
3-Year Spend Growth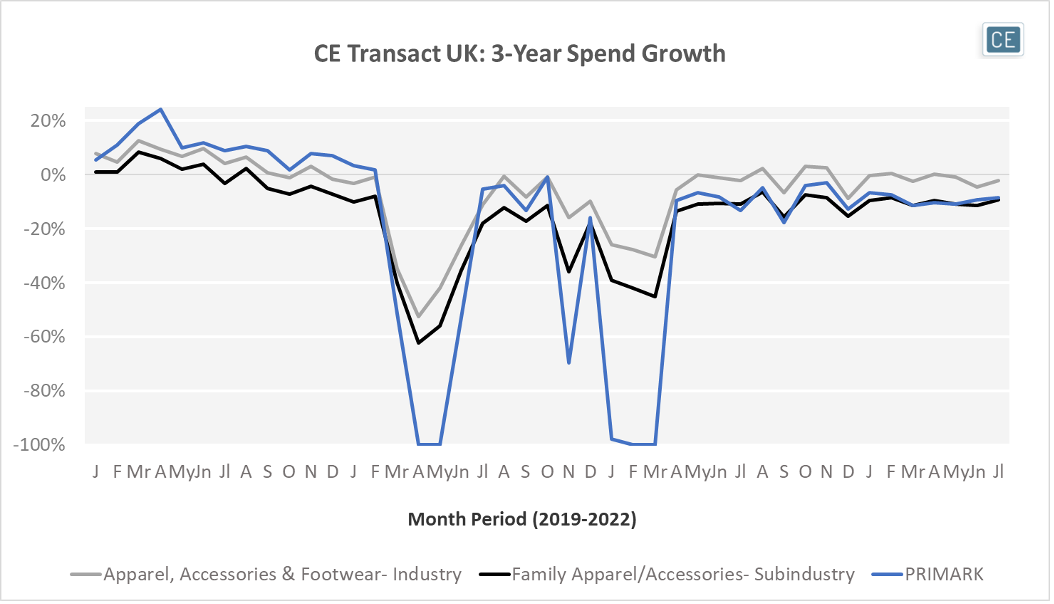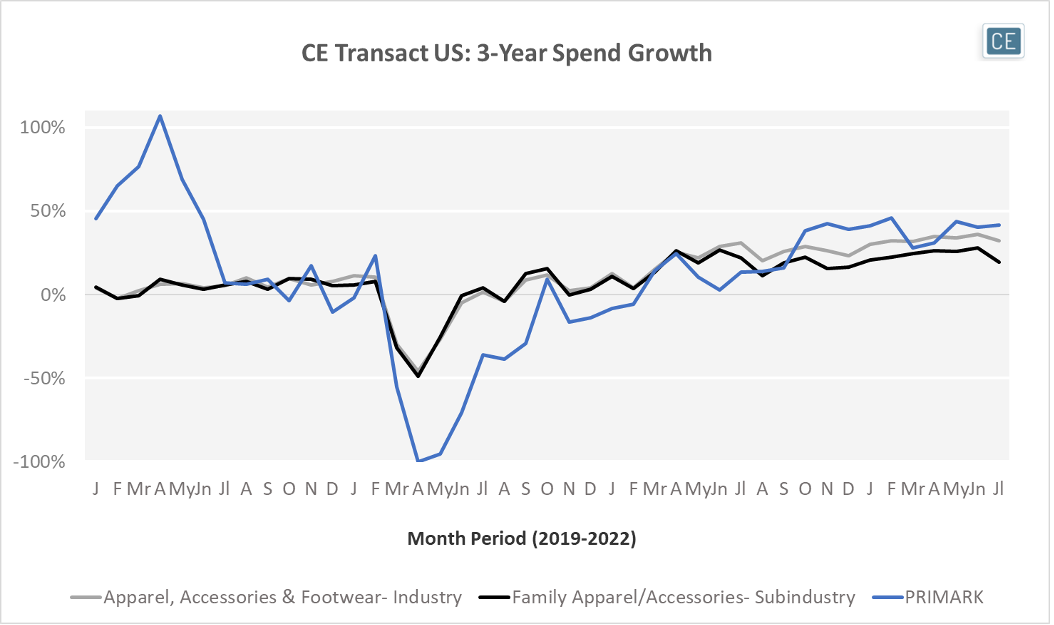 Over time, UK shoppers have been more selective about their Primark purchases. In the last 91 days, over half of Primark purchases on credit and debit cards (which may skew towards higher tickets than cash) were under £20. Two years ago, only 38% of purchases were that small. In the US, 27% of transactions were under $20, versus 19% two years ago.
Ticket Buckets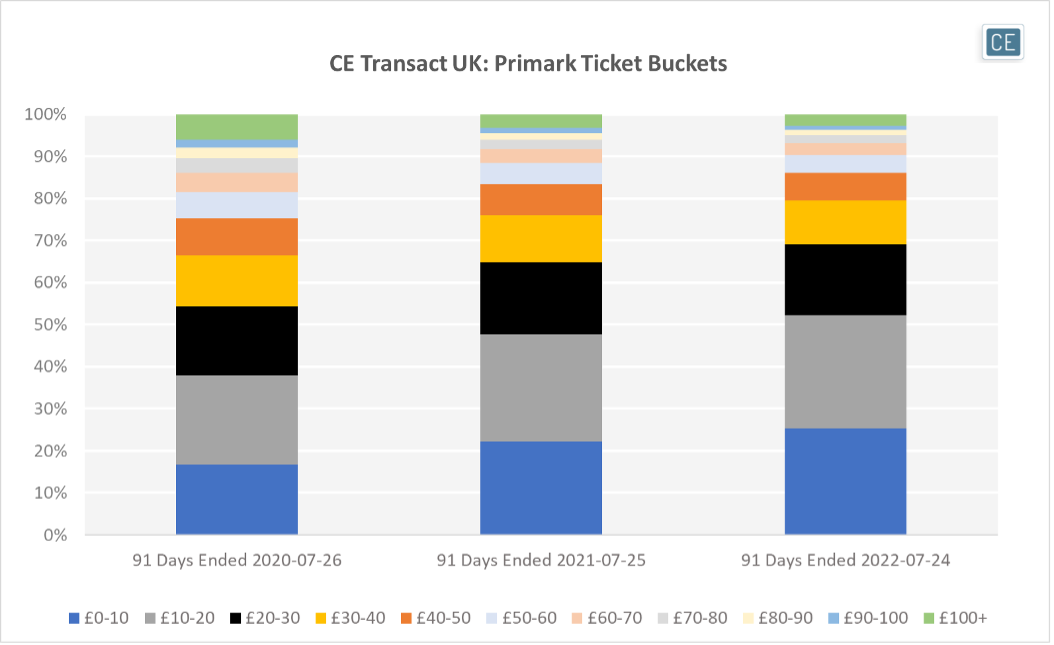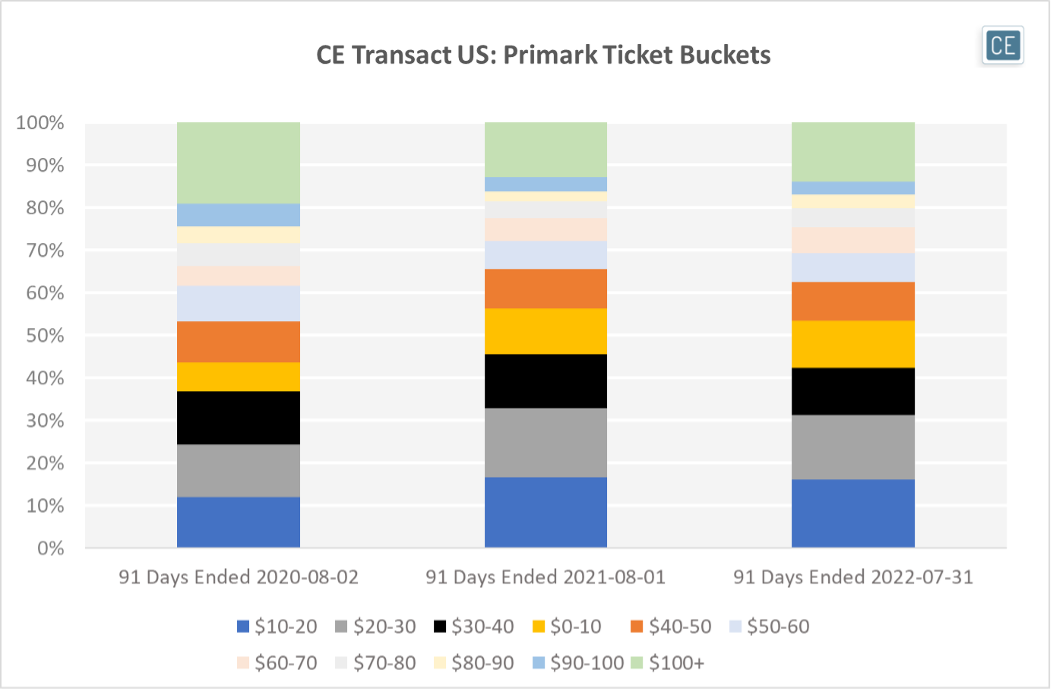 If consumers are spending less at Primark, where else are they going? In the last calendar quarter, UK Primark credit and debit card shoppers were most likely to also make a purchase from Matalan, New Look, and River Island. In the US, Primark credit and debit card shoppers were most likely to also spend at Old Navy, American Eagle, and Express.
Cross-Shop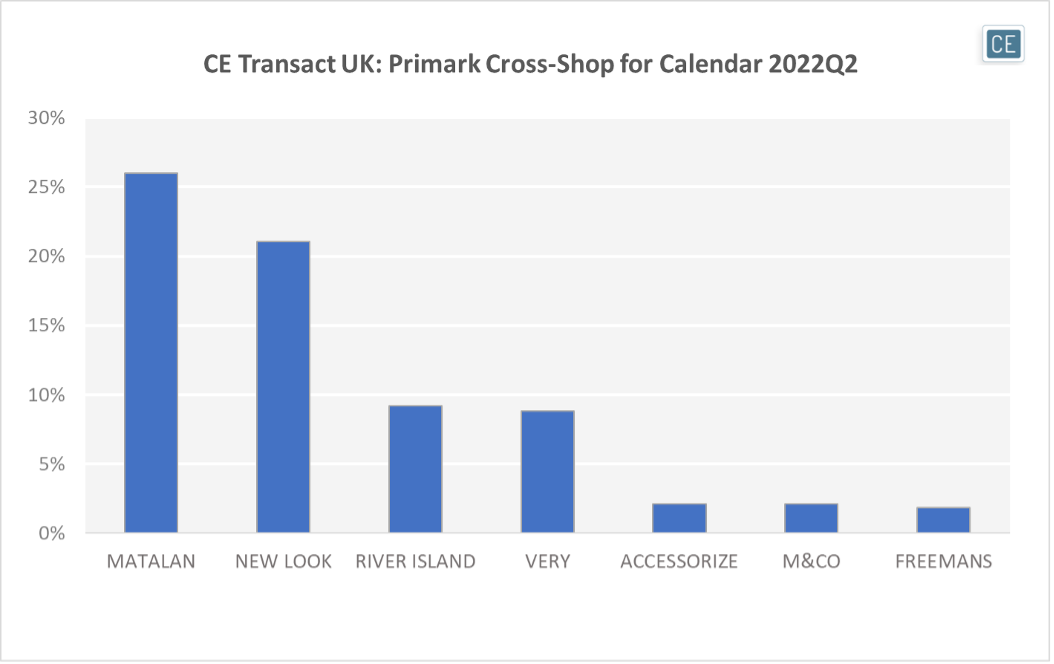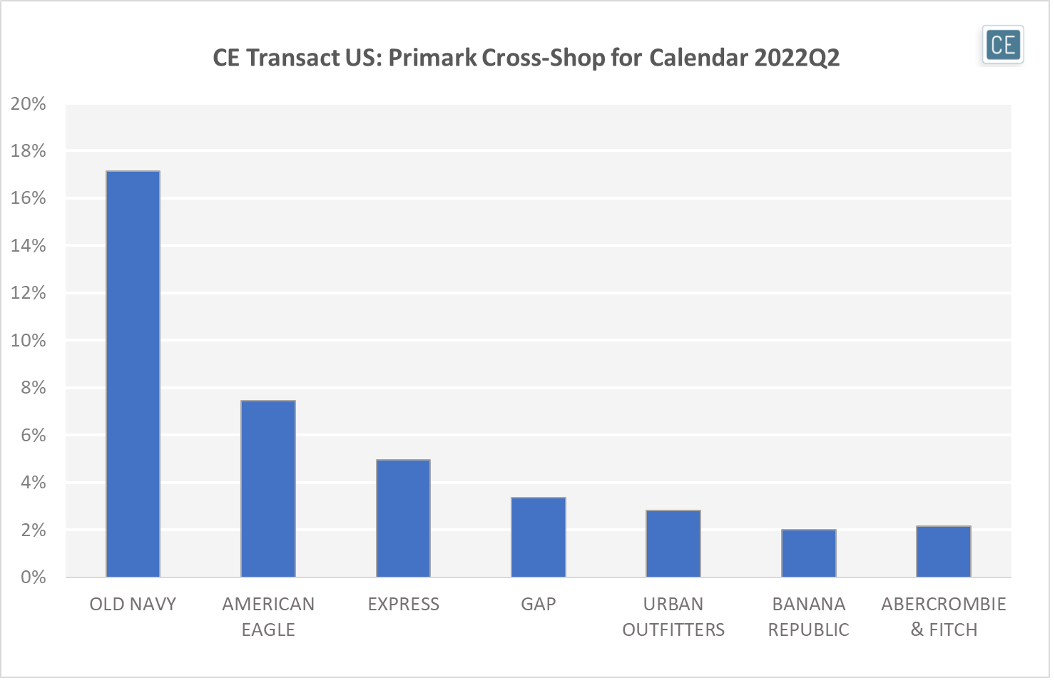 To learn more about the data behind this article and what Consumer Edge Research has to offer, visit www.consumer-edge.com.