2022 Holiday Shopping Off to Slow Start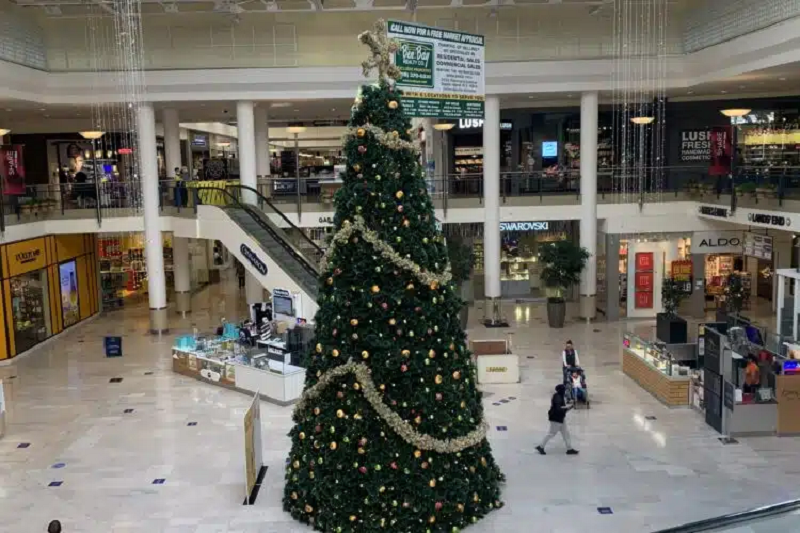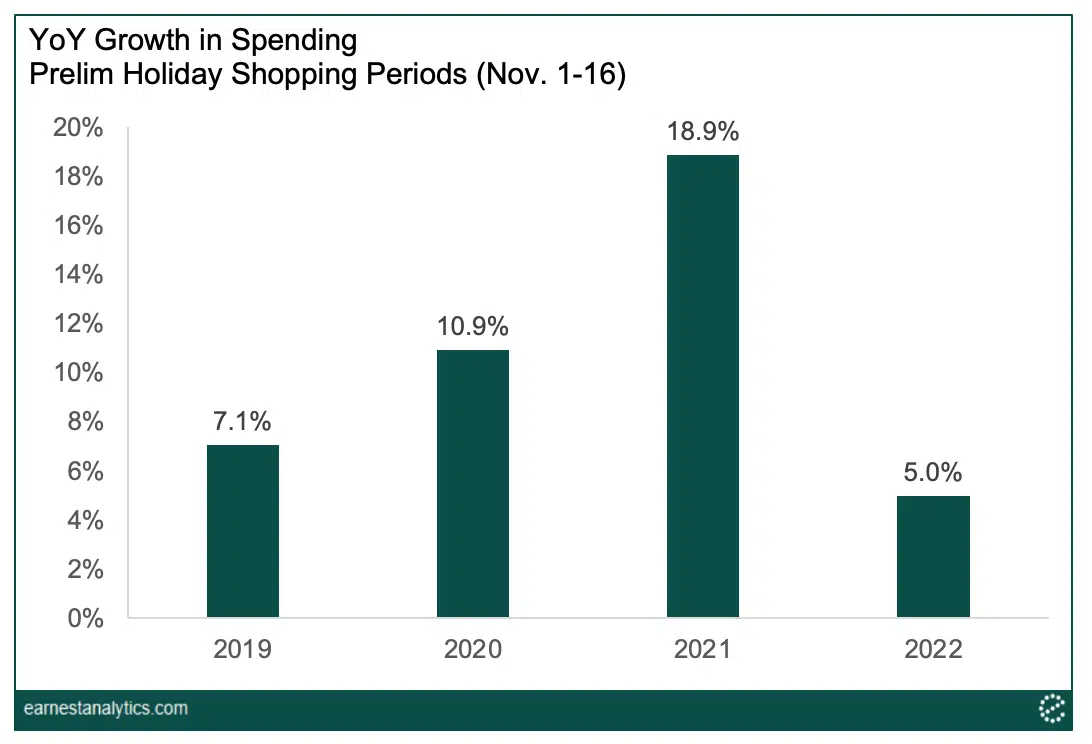 Key takeaways:
Consumers spending slowed since September across most major categories
Online share of sales remains elevated vs pre-pandemic, in-line with 2021 levels
Nike, Lululemon, Ulta, Shein, The RealReal, and Walmart are outperforming in the early holiday period
Consumer spend growth measured by the Vela credit and debit card data in Earnest Analytics Spend Index (EASI) decelerated to 5% YoY in the first 16 days of the holiday shopping season (starting Nov. 1). This was notably slower than early holiday 2020 and 2021 shopping season levels at 11% YoY and 19% YoY, respectively, and slightly lower than 2019's 7% YoY growth rate.
Spend Decelerating Since September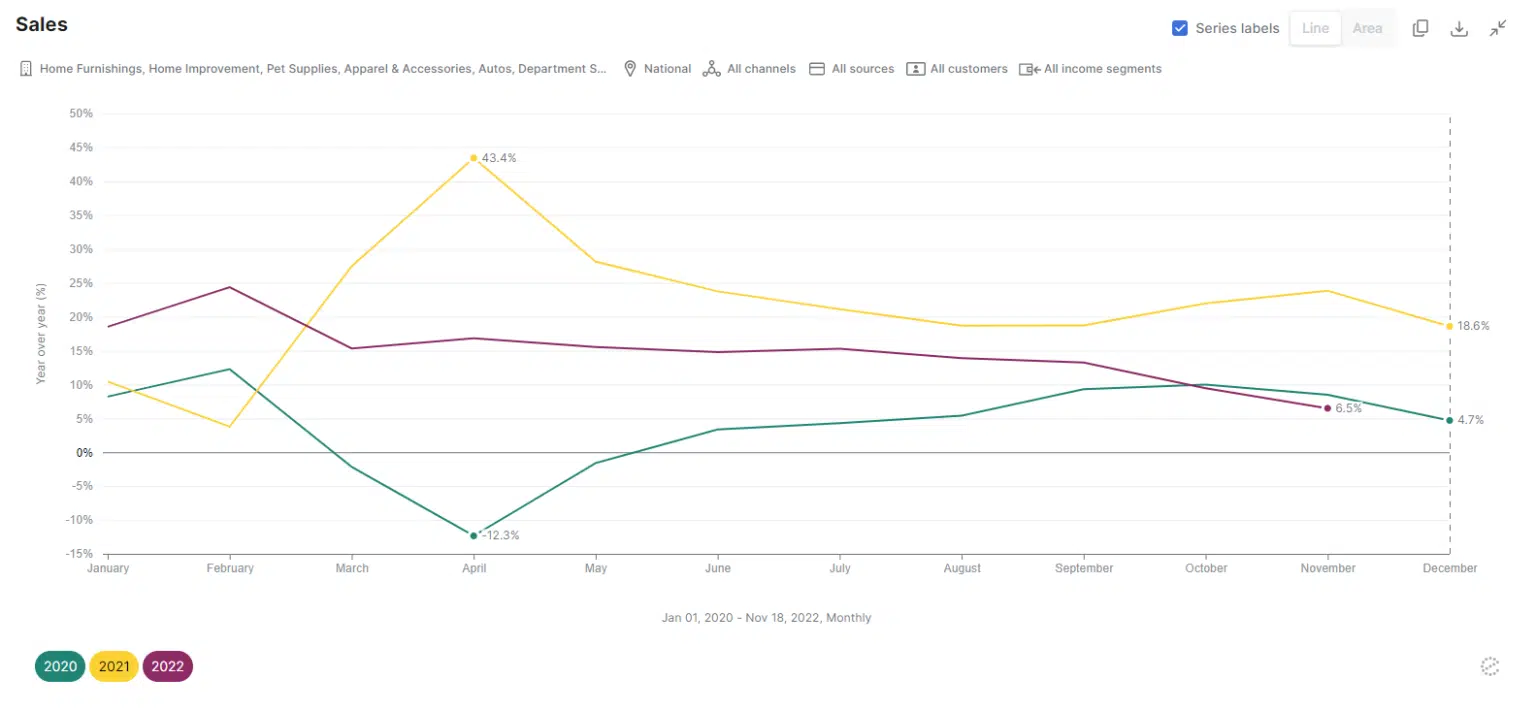 Total spending on credit and debit cards decelerated on a YoY basis throughout 2022 and into the holidays, as inflation assistance programs like California's Middle Class Tax Refund failed to offset a broader consumer pullback back on discretionary purchases. The spending slowdown quickend in October despite earlier promotions pulling holiday demand forward.
Online Share Largely Unchanged vs. 2021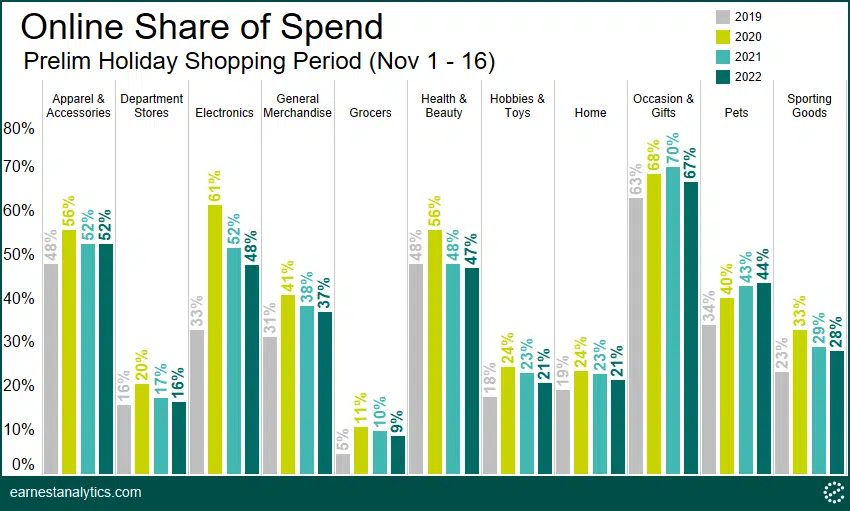 The share of online sales remained flat or shrank slightly from 2021 in most categories. However, 2022 online penetration is much higher than pre-pandemic levels across most major categories. This suggests shopping habits developed during the height of the pandemic may be more permanent.
Pets, Active/Athleisure, Fashion Resale, and Garden/Outdoor are Outperforming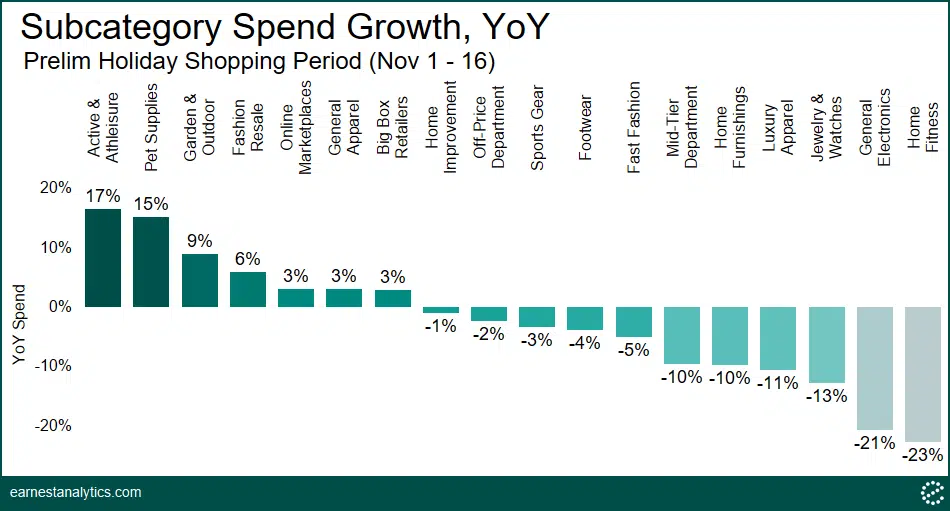 "In the latter weeks of the quarter, sales and profit trends softened meaningfully, with guests' shopping behavior increasingly impacted by inflation, rising interest rates and economic uncertainty."
-Target (TGT) 3Q22 Earnings Release
With Target's (TGT) recent commentary circulating concerns about consumer demand trends, particularly in discretionary categories, individual subcategory performance is top of mind. According to Earnest transaction data, consumer spend declined across most major discretionary subcategories with Mid-Tier Department Stores, Home Furnishings, Luxury Apparel, Jewelry and Watches, General Electronics, and Home Fitness all experiencing double-digit declines. Active and Athleisure, Pet Supplies, Garden & Outdoor, and Fashion Resale stood out as strong performers and each posted at least mid-single digit gains.
Nike, Lululemon, Ulta, Shein, The RealReal, and Walmart are Winning Early Holiday Share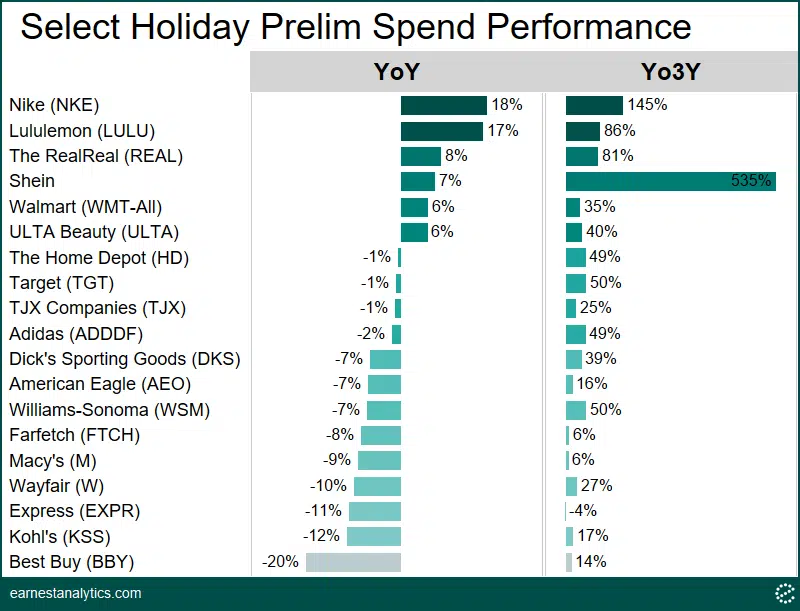 "When we think about last year, the consumer was flushed with cash and there was a pull forward of demand on well-documented inventory constraints. This year, [the] consumer is hearing about a glut of inventory. They are under a tighter budget, feeling the impact of inflation on non discretionary items and beginning to deplete their savings."
-Macy's (M) 3Q22 Conference Call
Consumers are spending more dollars at Nike, Lululemon, Ulta, Shein, The RealReal, and Walmart in the preliminary 2022 holiday shopping period, while reducing their spend elsewhere. Preliminary holiday spending trends could be facing tough comps since consumers shopped historically early in 2021 due to inventory challenges and early promotions. However so far signs point to a much more subdued holiday season than 2021.
To learn more about the data behind this article and what Earnest Research has to offer, visit https://www.earnestresearch.com/.