Inside the Duopoly: Gojek vs Grab on Indonesia's Ride-Hailing Market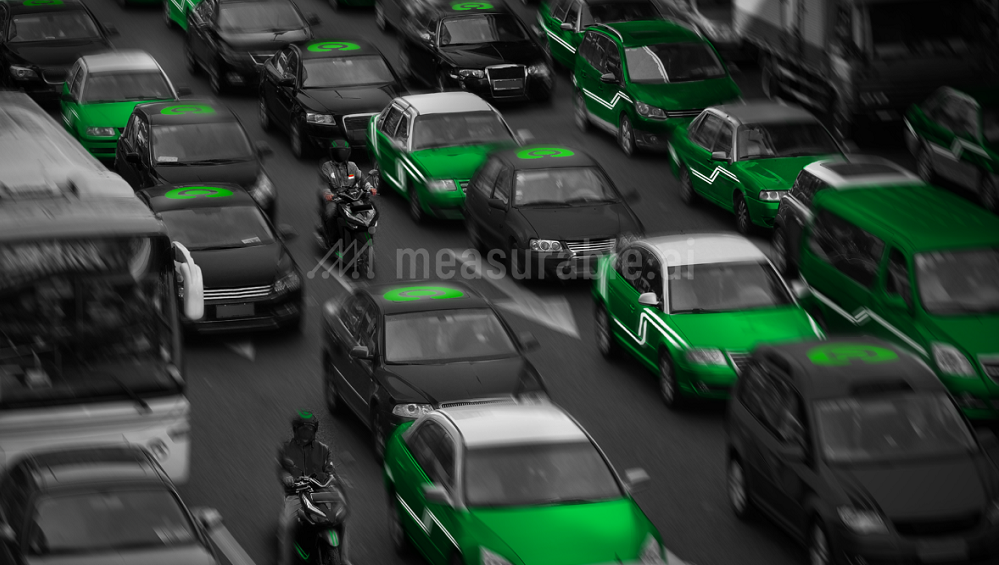 In Indonesia's ride-hailing market, Gojek and Grab have been dominating as the two main players. When it comes to order volume across the year 2022, the two companies are competing head to head with very close market share. As of 2023 January, the two companies equally share the market at around 50% by order volume including both two-wheelers and four-wheelers, according to Measurable AI's very own unique e-receipts panel.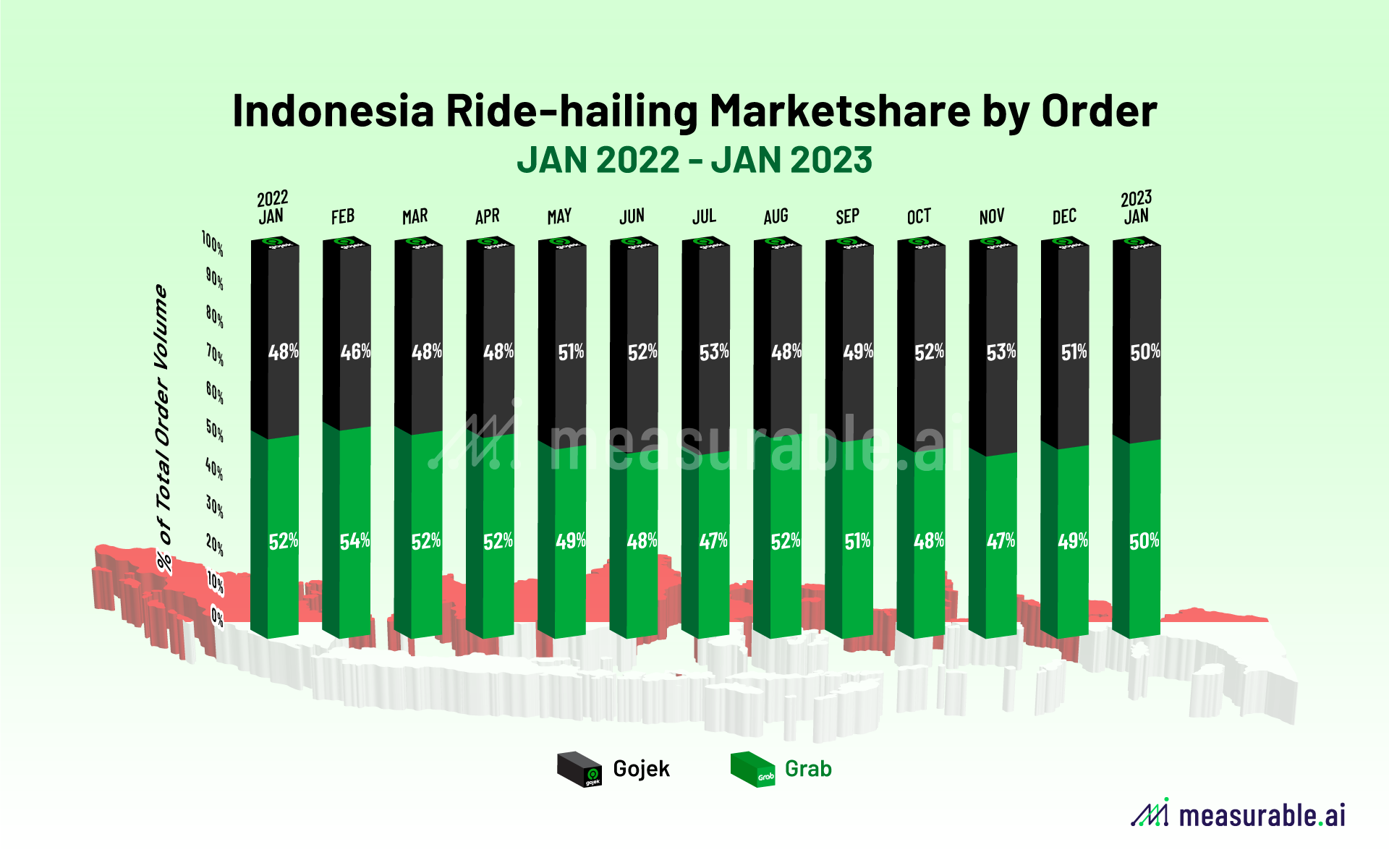 At Measurable AI, we build and own a unique consumer panel and are the largest transactional email receipt data provider for the emerging markets. We are well regarded for our comprehensive dataset across the digital economy including the ride-hailing industry.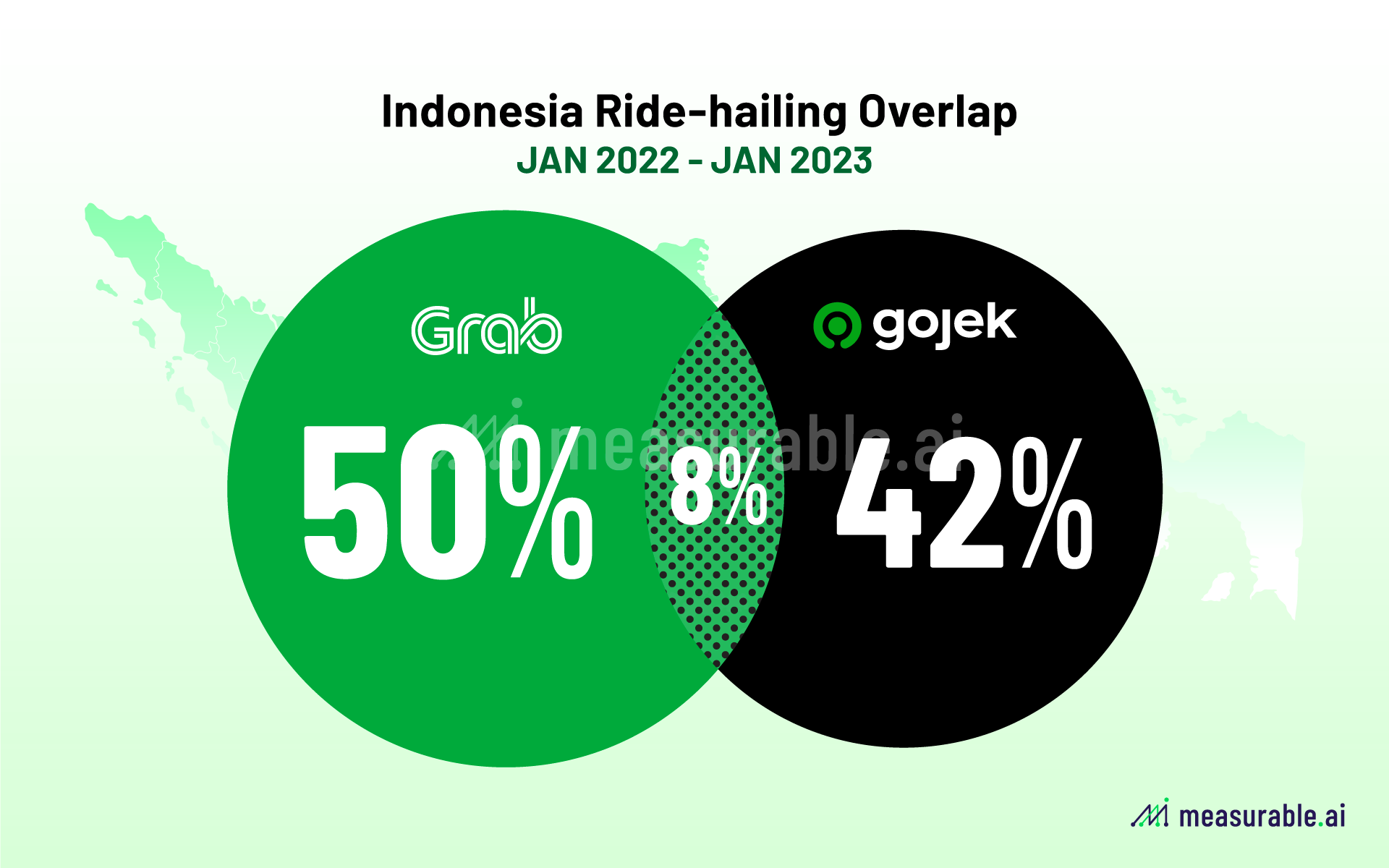 Despite being the two dominant players in Indonesia's ride-hailing market, Grab and Gojek have only been able to capture a relatively small overlap between their user bases. The fact that only around 8% of ride-hailing users in Indonesia have used both platforms in the past year (between January 2022 and January 2023) may be surprising, given the size of the market and the services offered by each company. One possibility is that Grab and Gojek have each cultivated a loyal user base that is resistant to switching to a competitor.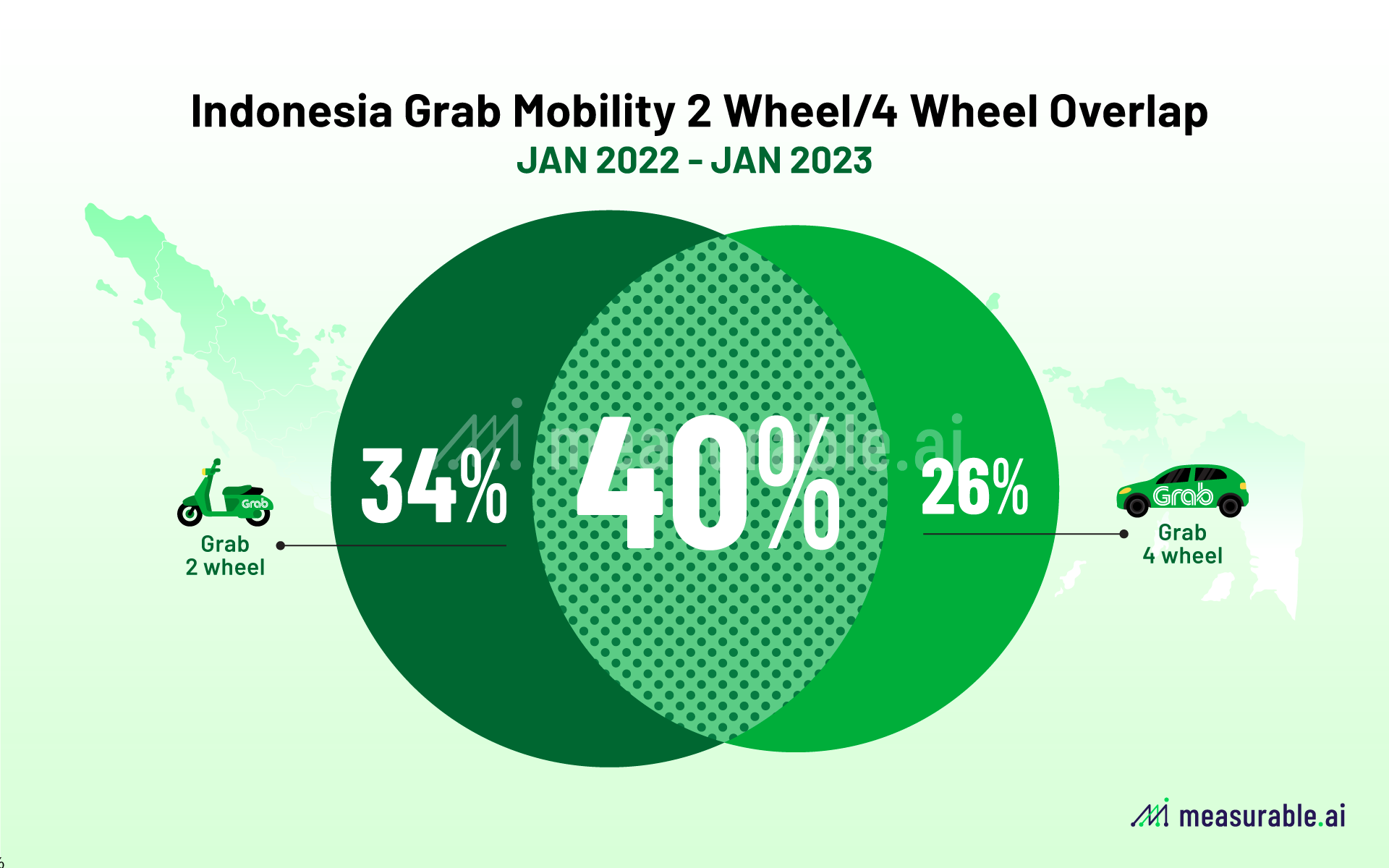 The ride-hailing preferences of users in Indonesia are heavily skewed towards two-wheelers, with Grab and Gojek both offering popular motorbike ride-sharing services. However, when it comes to the breakdown between two-wheelers and four-wheelers, the two companies display notable differences in user behavior.
On Grab, 34% of users only use two-wheel services such as GrabBike, with another 26% solely opting for four-wheel car rides. Lastly, 40% of Grab's user base actually switches between the two types of products. Meanwhile, on Gojek, the trend is similar, around 44% of users opting for both car and bike services. However, Gojek's user base is a bit more skewed towards two-wheel services, with a significant 40% of users solely using two-wheel services, but only 16% only using four-wheel services for their ride-hailing needs.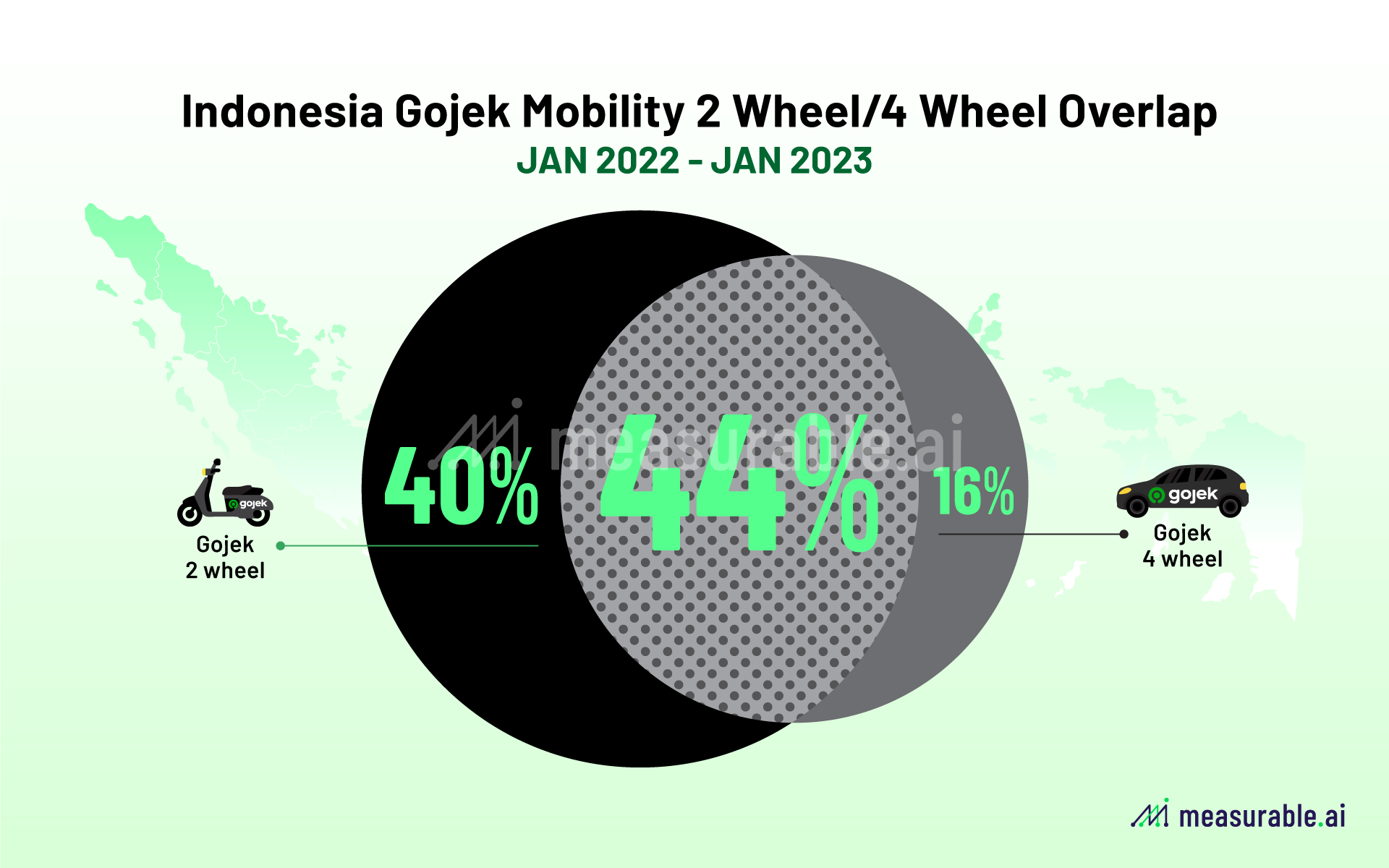 The user preferences on product types of both companies help explain the differences on the ride-hailing AOV trend in Indonesia. Grab's users overall average order value is a bit higher than Gojek throughout 2022 January to 2023 January, though the difference is getting smaller in recent months. According to Measurable AI's granular e-receipt data, the average order value (before incentives) on ride-hailing in Indonesia hovers around 28,000 to 30,000 IDR during 2022 January to 2023 January.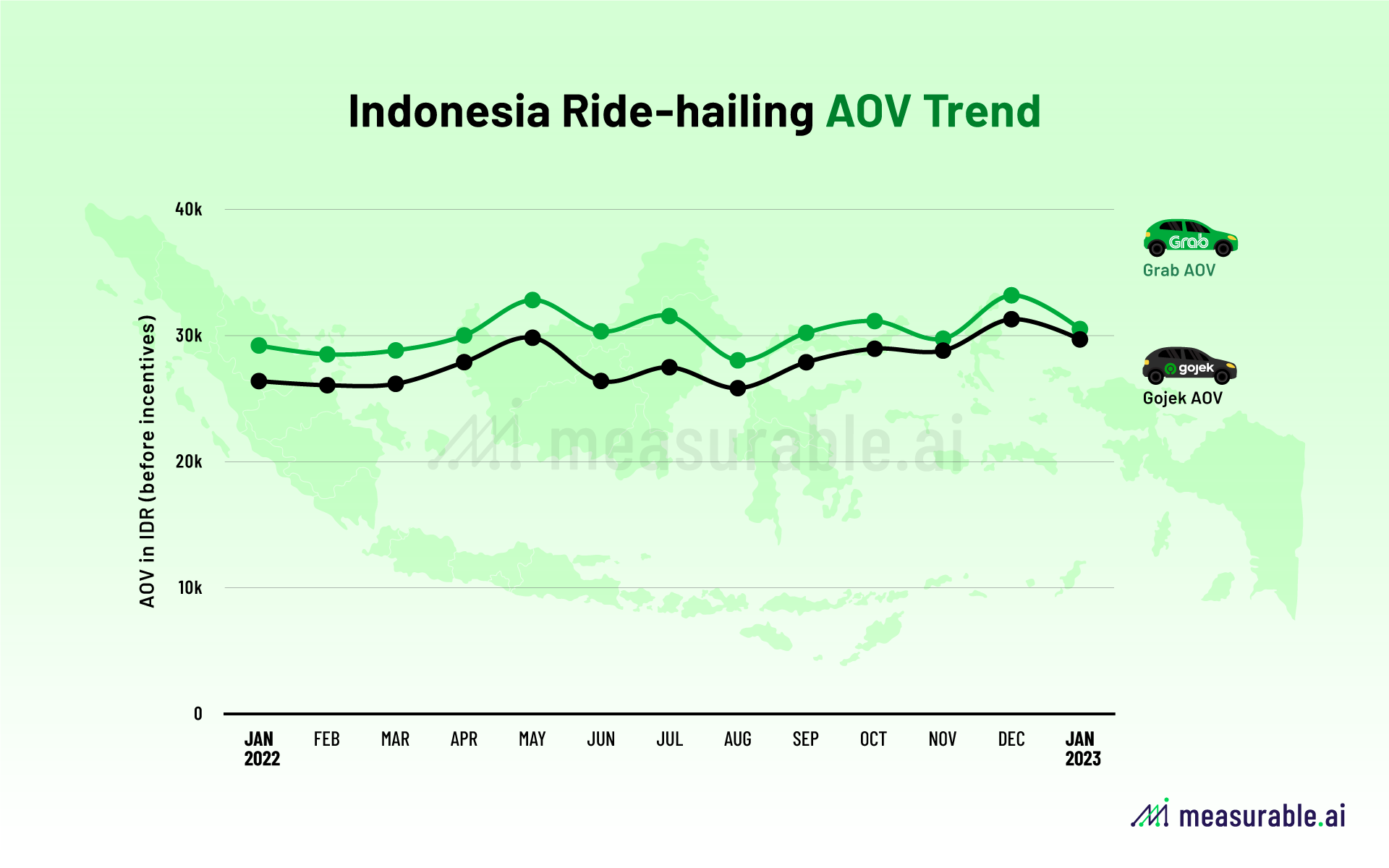 With the continued growth of Indonesia's economy and population, the ride-hailing market is poised for further expansion. It will be interesting to see how Gojek and Grab continue to evolve and differentiate themselves to capture new users and maintain their dominance in the Indonesian ride-hailing market.