What India's ban of TikTok could tell us about the U.S. social media market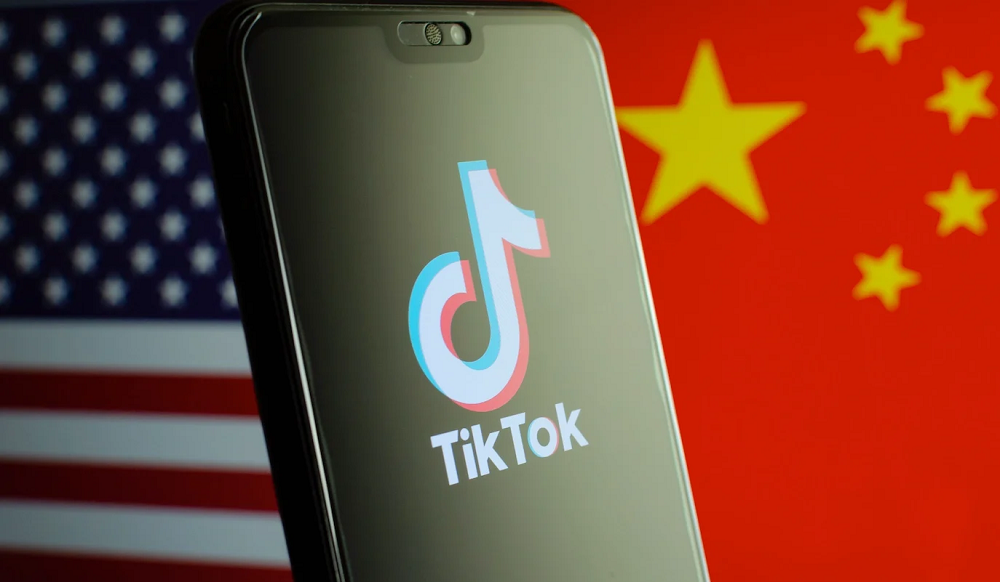 TikTok, the most popular social media app for Gen Z, could be facing a ban in the United States based on fears (maybe facts, not sure) that China is using the app to gain information on US citizens. Another country who is at odds with China, has already banned more than 250 apps originating from the country.
TikTok is one of those, and on June 30, 2020, it was suddenly nowhere to be found on the app stores in India. The fallout in the country's social media landscape could have insights into what might play out in the US.
Just like in the United States, the TikTok app was actually Musical.ly up until August 2nd, 2018. From this point, up until it was banned, the app was downloaded about 400 million times in India.
During this entire time period, it averaged the #2 Overall spot in Google Play store ranks and the #1 spot for Social apps. I say this to say that the app was a powerhouse in India, even more than it is in the United States. During that same time period, TikTok was installed only 139 million times in the U.S., and just this month was able to reach the 400 million mark.
Which apps benefitted from the TikTok ban in India?
Cutting right to the chase, Instagram was eventually the biggest winner, but it took about a year to get itself into that position. Almost immediately before (there were substantive discussions like there are happening now in the U.S.) and after the ban, a slew of new local short-form video competitors launched:
Mitron - April 19, 2020
LitLot - June 19, 2020
Moj - July 1, 2020
Josh - July 3, 2020
Tiki - February 19, 2021
Additionally, apps that had been around awhile, like Chingari, Roposo, and ShareChat, updated their functionalities (such as adding the ability to use audio/video from other videos to create duets) to better fill the void that TikTok had left. They, along with the newly launched apps above, saw their download numbers skyrocket over the next month.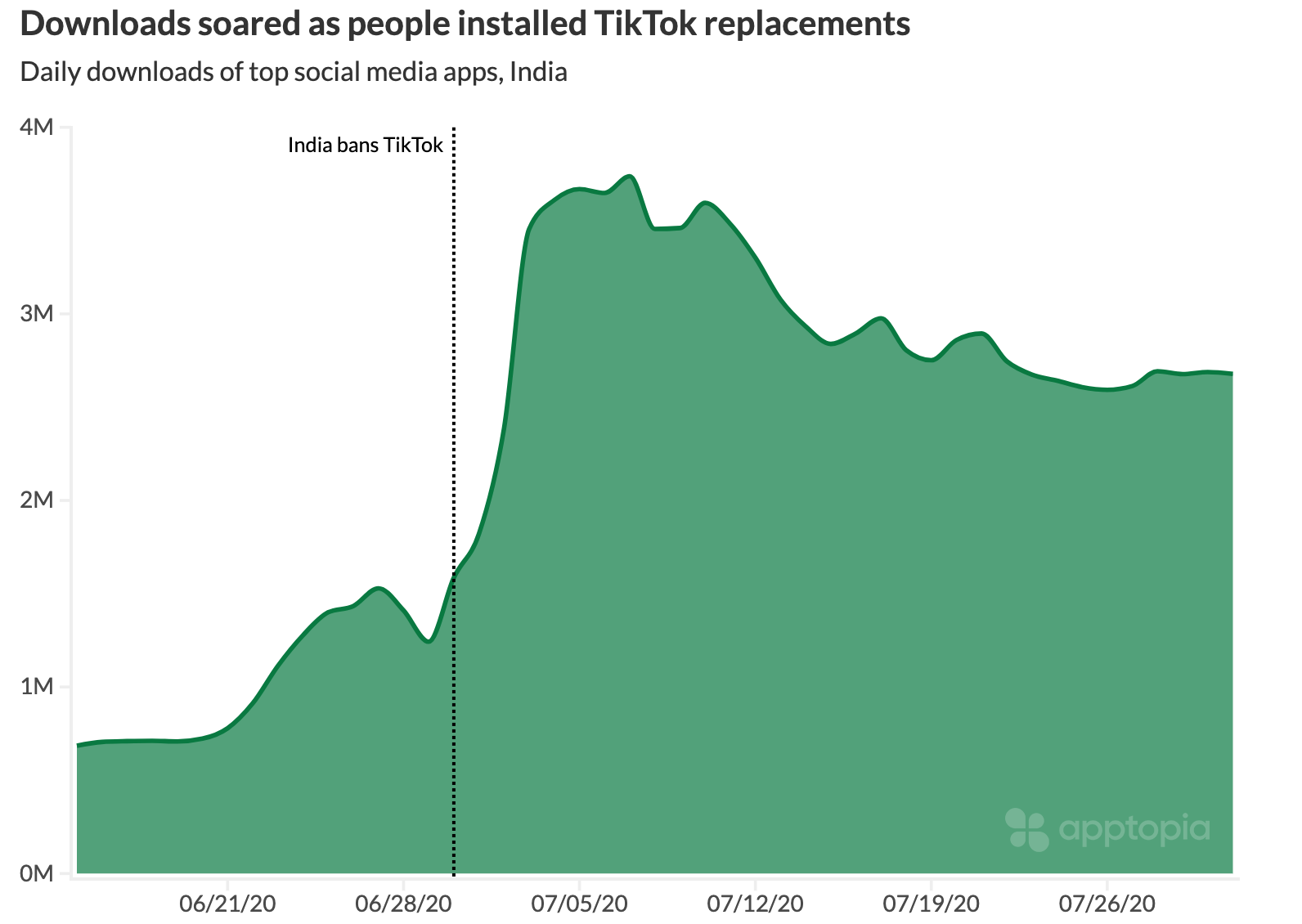 Social apps that were already available on the app stores saw their year-over-year performance increase at rates they had never experienced before.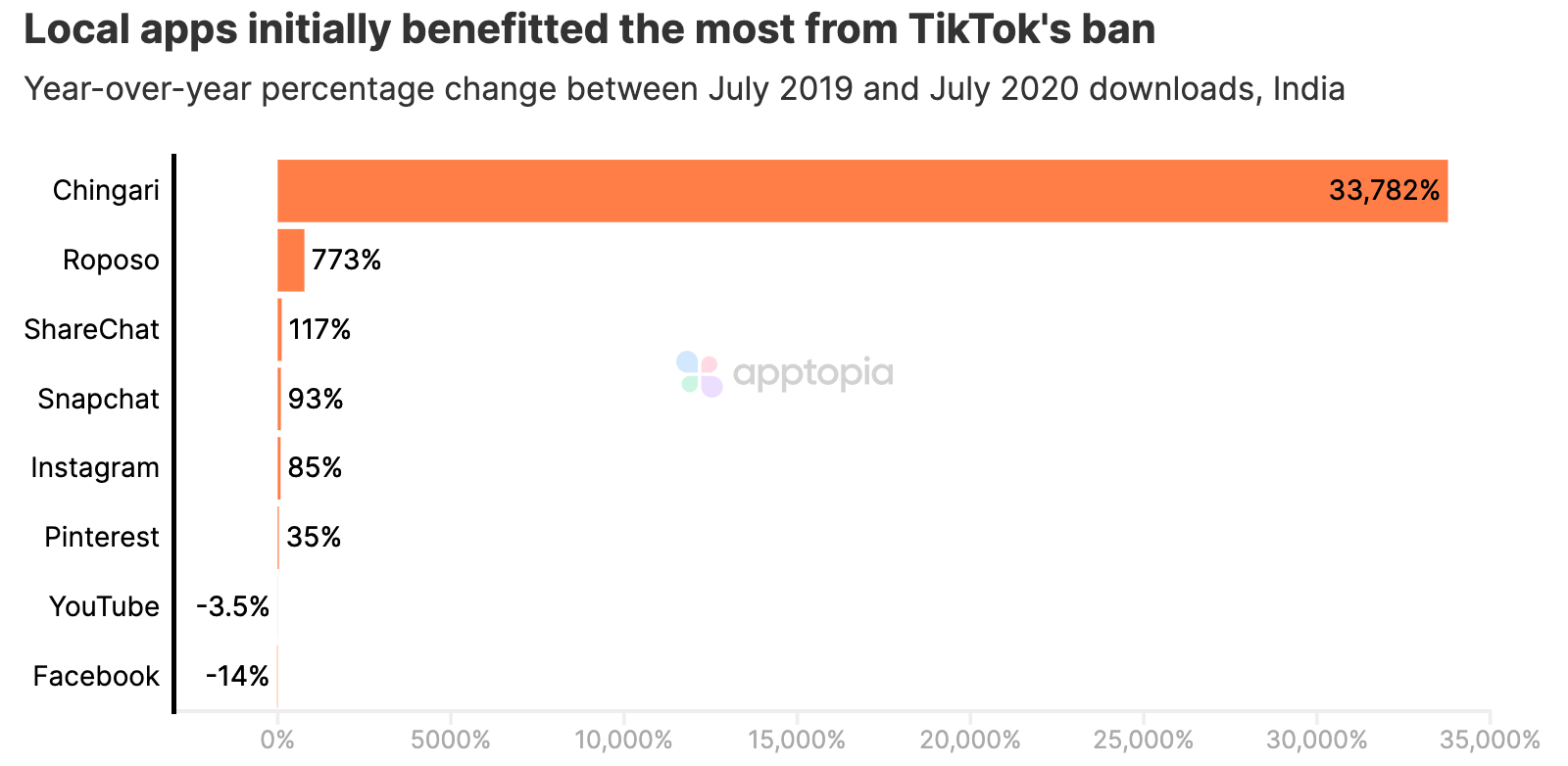 Even though it is lower down on the list, about a year later, Instagram took hold as the main beneficiary of the ban when it launched Reels. For those who don't know, Reels is essentially the same product as TikTok, and it lives within the Instagram app. YouTube also launched its own version of the product called YouTube Shorts.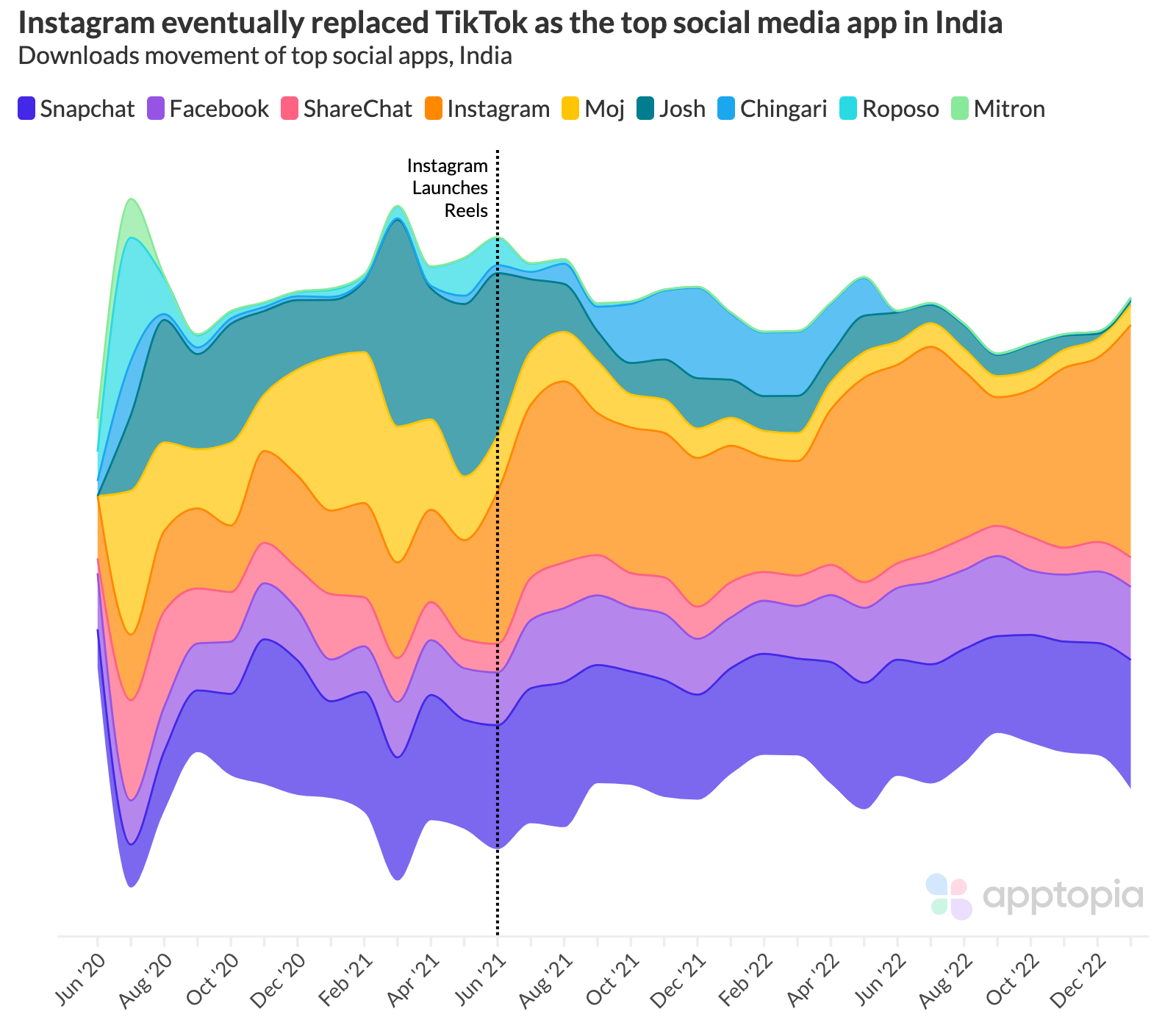 What could a TikTok ban mean for the United States?
To try and understand where U.S. TikTok users are most likely to go in the event of a ban, Apptopia analyzed the time spent across social media apps of these users. Unsurprisingly this user base spends a large chunk of time in TikTok itself, but they have a heavy split among Meta properties as well, with both Instagram and Facebook earning a 20% share.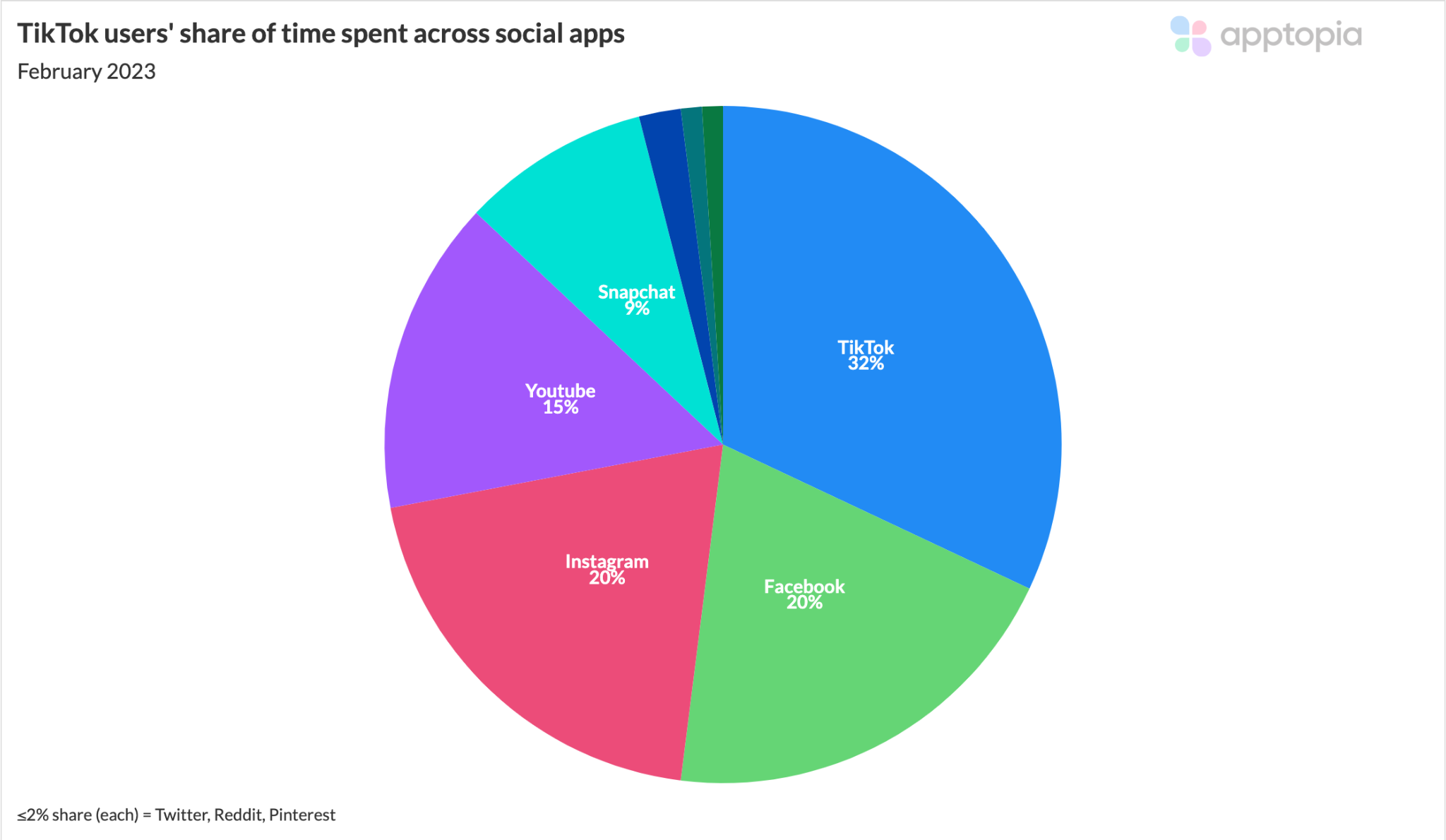 If we are to believe that what happened in India will happen in the U.S., it means new apps will launch, and smaller existing competitors will suddenly rise to (likely temporary) prominence. While I think both things would happen, it would be dampened because Reels is already live and used in the country.
What are the lesser-known apps already available today that could benefit? We actually already got a taste of this when the Trump administration was also mulling over a ban. Two of those apps that saw download increases are no longer active. This time around, if I had to guess, I would say:
Triller
Likee
Tiki
BIGO Live
Tango
ZIKTALK
BeReal (caveat below)
Keep in mind that BIGO Live and Likee are both owned by the same Chinese company, JOYY Inc. If these apps surged in popularity, the U.S. government would likely find itself with the same problem, potentially causing it to create broader legislation targeting more than TikTok.
There's also the question of where TikTok's millions of dollars in app and advertising revenue would go. Between its transition from Musical.ly and now, TikTok has generated $500 million via in-app purchase (IAP) revenue from the United States. With advertising revenue declining, the big social apps have turned their attention to monetizing via IAPs, where Instagram and Snapchat are starting to grow.
I'm no tech or social media visionary, but given the data, I assume a ban would be a huge lift for Instagram. Part of TikTok's rise was the allure of its genuinely goofy, less polished videos. Because of that, I could also see BeReal talking itself into creating an "authentic" version of TikTok and having that do well.
To learn more about the data behind this article and what Apptopia has to offer, please reach out to Connor Emmel at cemmel@apptopia.com.