Telehealth is seeing a surge as quarantine tightening is preventing hundreds of millions of Americans from going to the doctors office.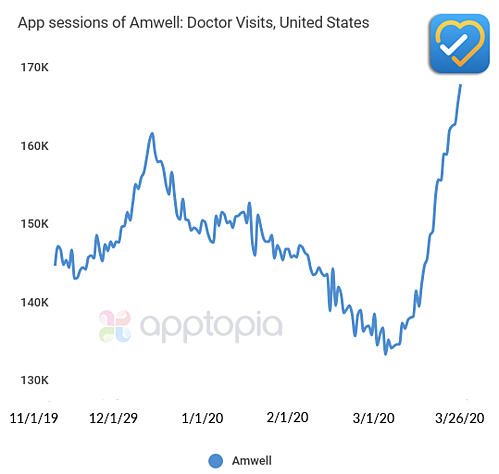 Amwell, a Boston-based Telehealth provider, recently announced that they are taking steps to combat their sudden increase in users, which temporarily destabilized their systems and created extremely long wait times for patients. Telehealth providers and their companion apps virtually connect patients to healthcare services, so you can get a diagnosis and prescription without ever leaving your home.
To learn more about the data behind this article and what Apptopia has to offer, please reach out to Connor Emmel at cemmel@apptopia.com.