Data shows that only 12.8% of PPP program dollars have been paid out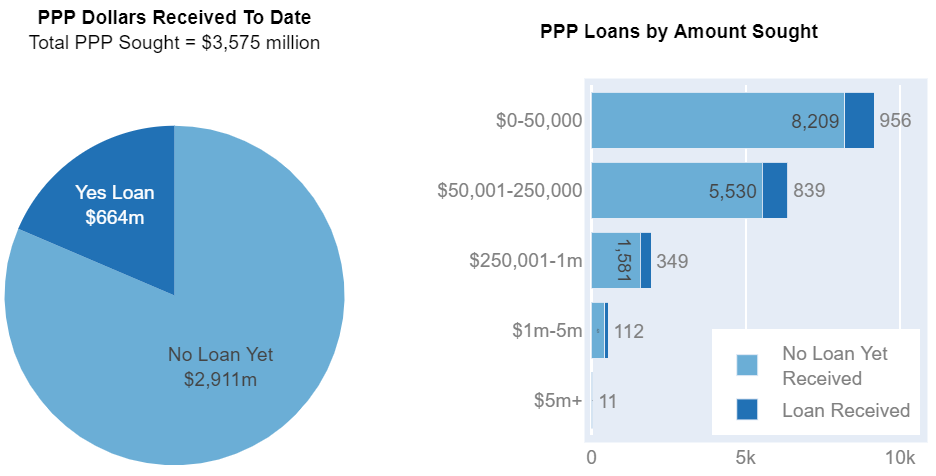 With many businesses shut down, legislators rushed in to help keep businesses afloat and to help keep their employees paid. The U.S. Small Business Administration (SBA) and the US Treasury announced on March 27th, 2020 that $349B had been authorized to the Paycheck Protection Program (PPP). By April 16th this money had been exhausted, and on April 24th an additional $310B was made available.
Despite the money being allocated to the PPP program quickly, processes to distribute this money have stumbled to catch up with the promises of legislators and the needs of businesses around the country. COVID Loan Tracker is a data provider focused on aggregating information from businesses who have filed for the PPP loans. Based on their data, nearly 2400 companies have received loans to date. Unfortunately, this only represents 12.8% of the companies that had been awarded funding, nearly 6 weeks after the program had been authorized.
COVID Loan Tracker's real-time data also gives us insight into the types of companies receiving the loans and the amounts received. The average PPP loan recipient has 8 employees and received a loan of $65,000. Although the current percentage of companies receiving loans is barely 13%, this is up significantly from 4 weeks ago when less than 1% had received any money.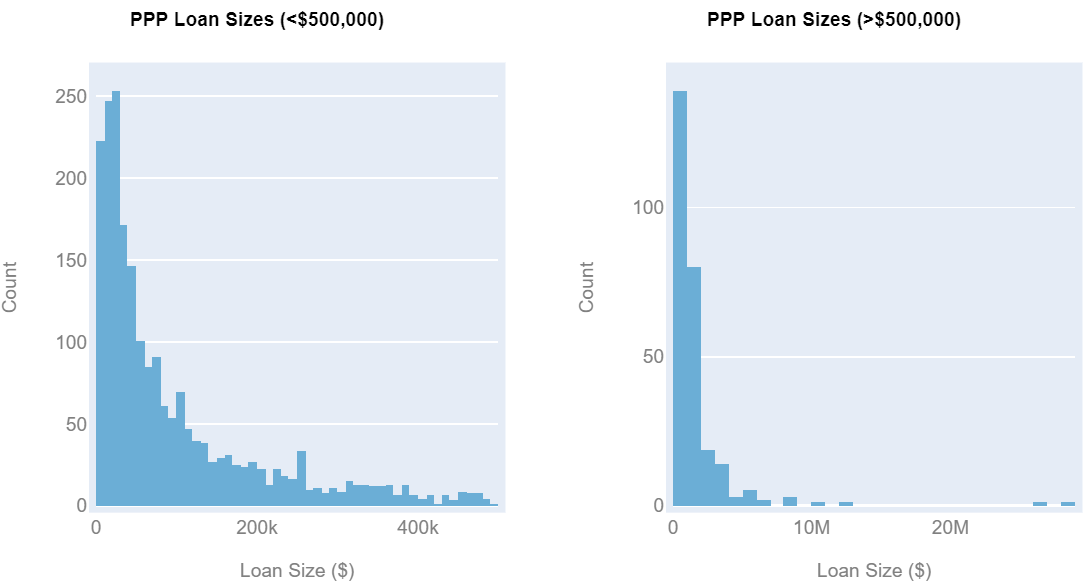 It is concerning that despite quick legislative action around approving the PPP program, the money is not getting to where it is needed. As a result, many small businesses are still likely to furlough or lay off workers until this money is received. According to COVID Loan Tracker these loans are also not being given out on a first come first serve basis as was the stated procedure when the program was set up.