Single and ready to mingle. The impact of COVID on online dating.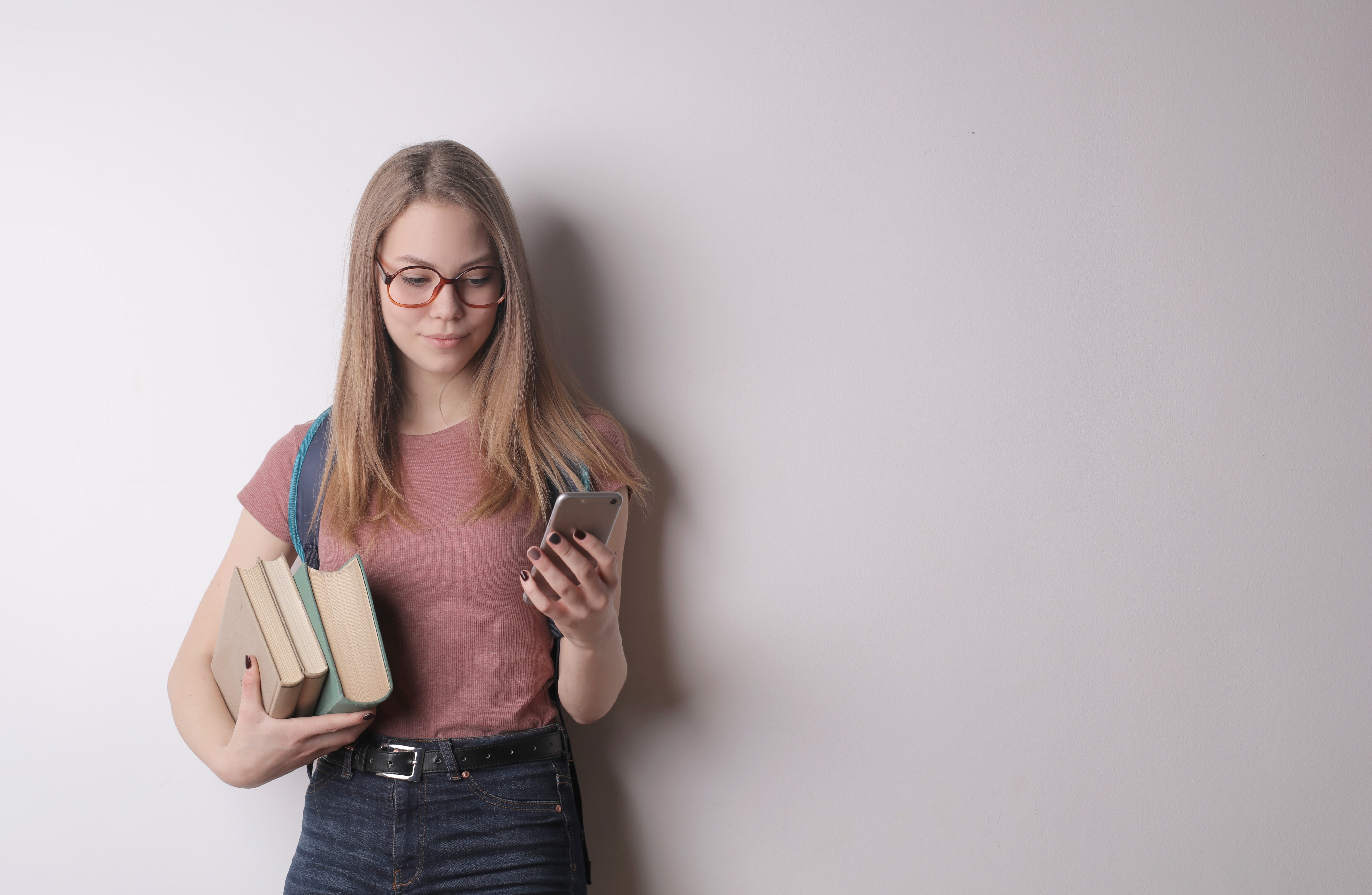 Data synopsis:
Unlike other forms of online interaction, online dating apps saw no spike in downloads or usage during quarantine. Most apps suffered a decline in usage.
Unlike other apps, Tinder usage saw the least negative impact of dating apps monitored and fully recovered to its pre-COVID usage levels.
Dig Deeper:
When COVID initially hit there was an enormous shift in consumer behavior across the economy. Online video services like Zoom saw user counts explode from 10M to over 200M users. Similar growth was seen across online workouts, online video, ecommerce and online events. One form of online interaction that didn't see this boost was online dating.
Using mobile app data from Apptopia we can see the number of downloads and sessions for these apps both within the United States and internationally.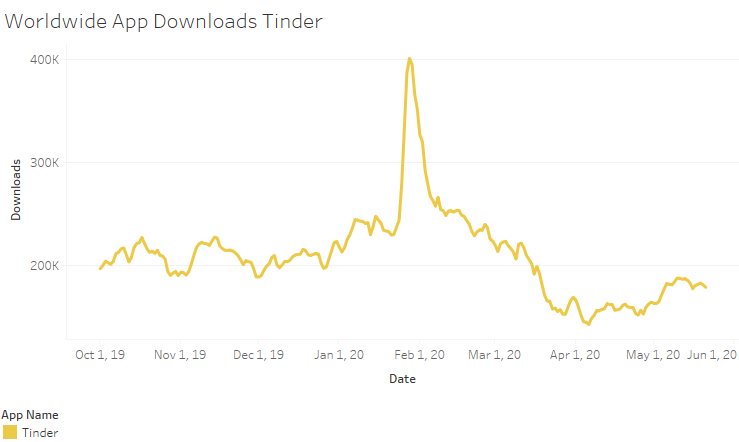 The largest app in the market, Tinder, saw a 37% decrease in app downloads between early March and early April. By late May this decline had recovered to down 20%.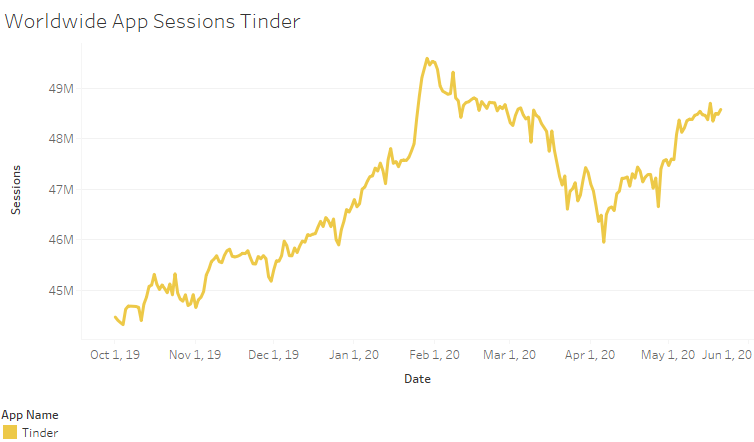 Actual usage of Tinder's app saw a much smaller decline and then a full recovery by late May. Next we look at how other apps fared.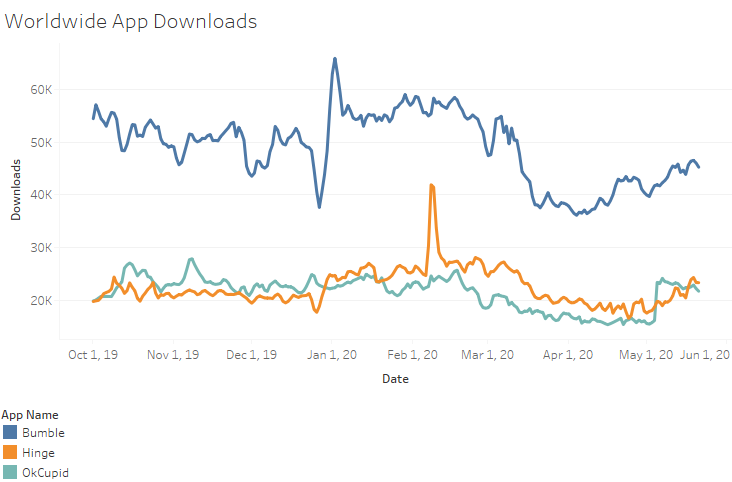 Bumble, Hinge and OKCupid all showed a similar reduction in downloads as lockdowns were enacted around the globe.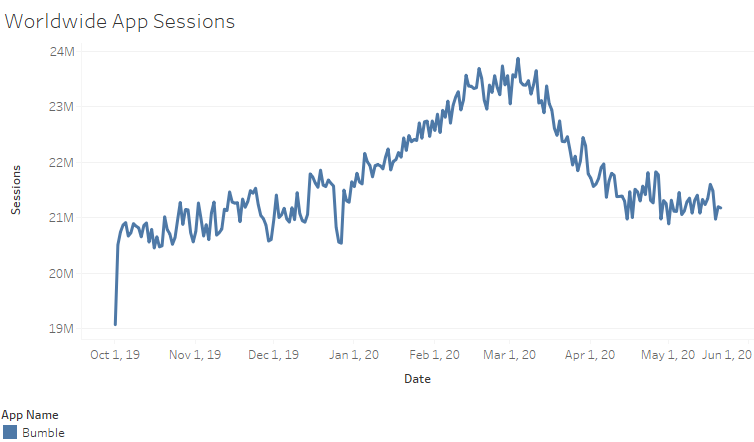 Bumble's usage has seen almost no recovery after the initial decline.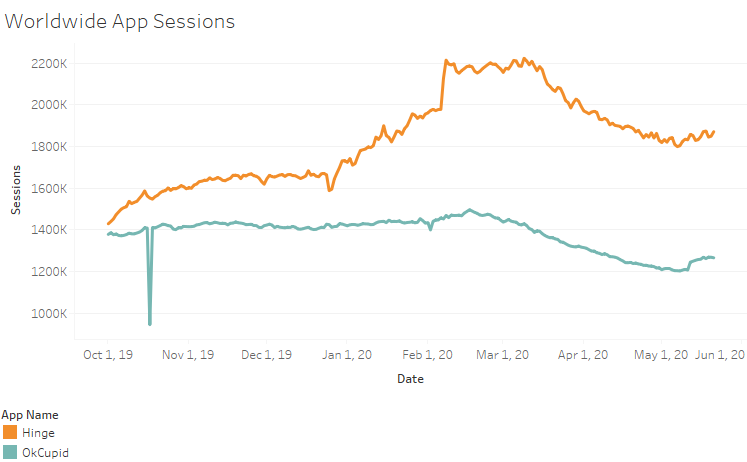 Hinge and OKCupid also saw similar usage declines, but unlike Tinder were not able to make up all of the loses by late May.
The story in the US was also similar.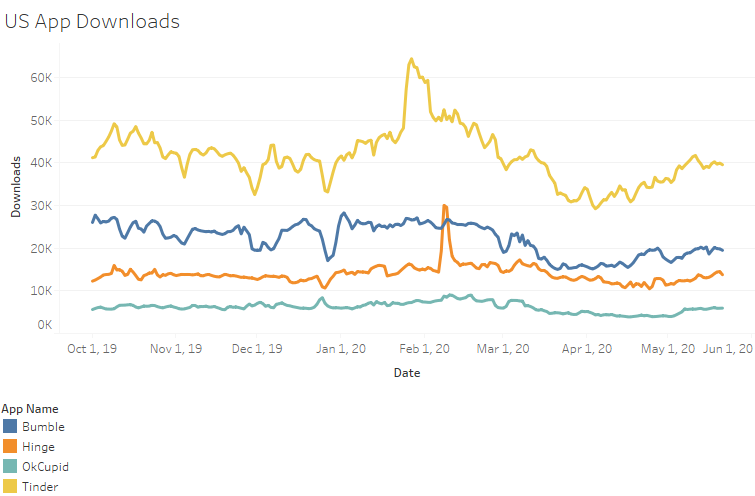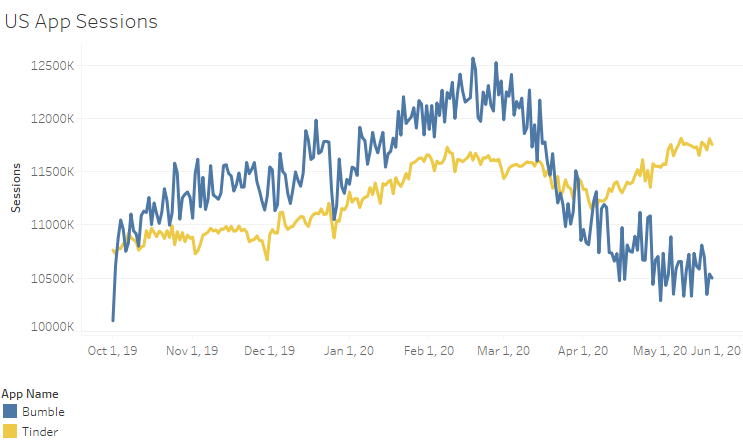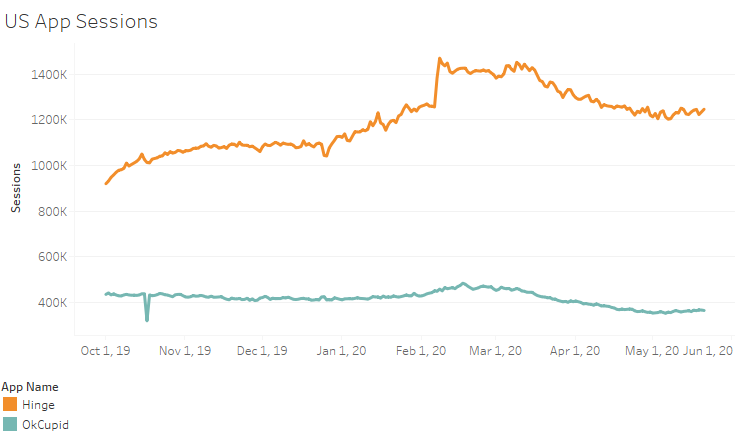 Again, Tinder recovered its download count and surpassed its previous high in terms of usage levels.
From Apptopia's data it looks like, overall, singles are spending less time on dating. What is unclear is why Tinder has had a disproportionate recovery relative to the other apps. Many of the other online dating apps have added features around video dating, something Tinder has been slow to catch up on. Perhaps people feel less comfortable meeting their soulmate over video and have defaulted to apps where that is less of an option. Another potential explanation is that Tinder chose to give some premium features away for free to users during quarantine as an incentive to keep them using the app.
To learn more about the data behind this article and what Apptopia has to offer, please reach out to Connor Emmel at cemmel@apptopia.com.