Consumer Activity in the United Kingdom Trails the US by 31pts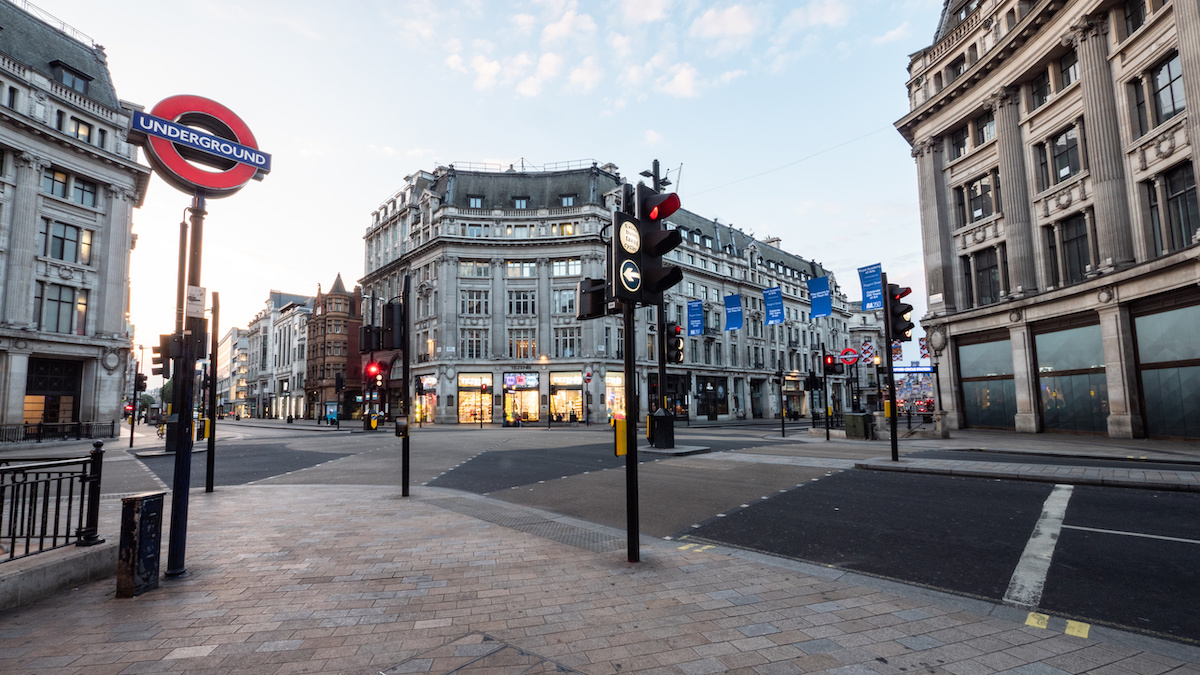 Consumer activity across the UK consumer sector has been consistently lower than the US, Italy and Australia over the last two months, as data from Huq's 'All Consumer' Indicator suggests that retail across the country has a lot of ground to make up after re-opening on Monday.
Yesterday the UK's Business Secretary confirmed that with certain exceptions all non-essential shops will be allowed to reopen in England from 15 June, with hopes to kickstart the economy after nearly three months of lockdown.
Huq's 'All Consumer' Indicator, which encapsulates all businesses that are open to the public in over 110 categories ranging from retail and hospitality through to entertainment and education, shows that footfall to UK consumer sectors has been some of the lowest in the world in recent weeks.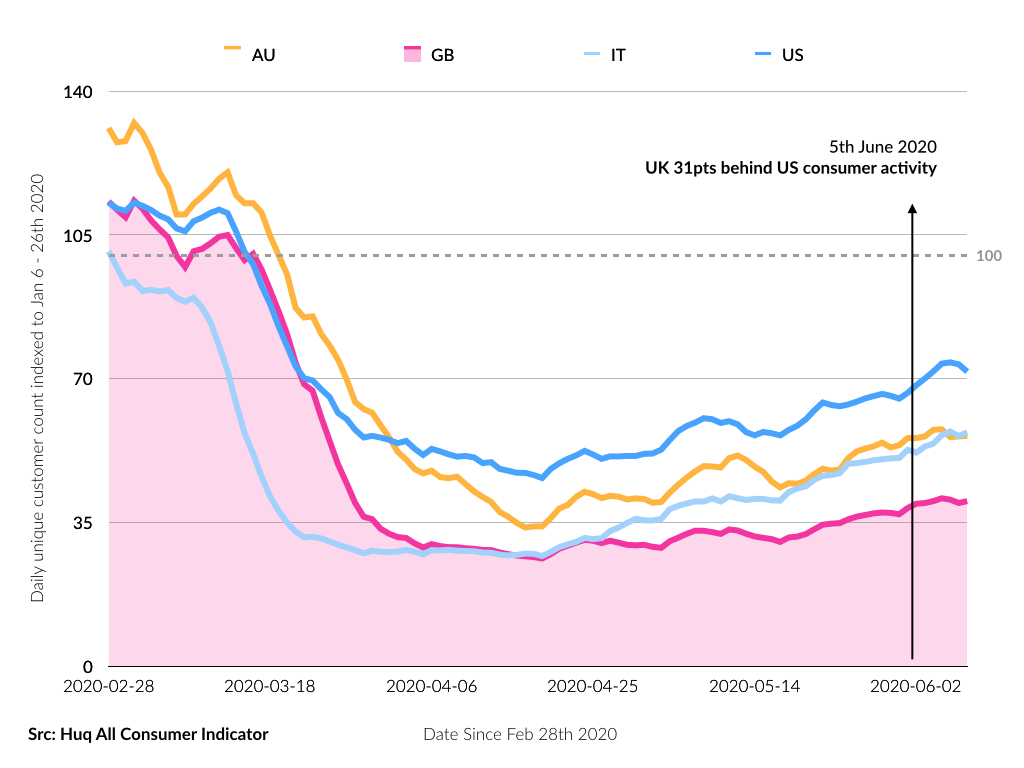 The news comes as the OECD reports today that the UK will be the hardest hit economically of all developed nations, going so far as to predict that the British economy will shrink by 11.5% in 2020 due to the lockdown imposed since the outbreak of the Coronavirus.
Following the introduction of tight lockdown measures in mid-March, all countries saw a significant drop but have been gradually climbing back, with consumer activity approaching two thirds of pre-lockdown levels.
However, as Huq's data shows, the UK is trailing behind the comparative set; it is 45% behind the US and 30% behind Australia. The UK and Italy reached a joint low at the start of April, but Italy has since gained 28pts on the UK. While a small increase in British retail activity and an increase in general mobility has been taking place, a major change is needed to take place for this to start translating into economic benefit.
From Monday, all eyes will be trained on how consumers and businesses will respond to the easing of lockdown measures and how they will adapt to trade under continued social distancing regulations.
To learn more about the data behind this article and what Huq has to offer, visit https://huq.io/.