Mobile news app consumption patterns and how they changed during 2020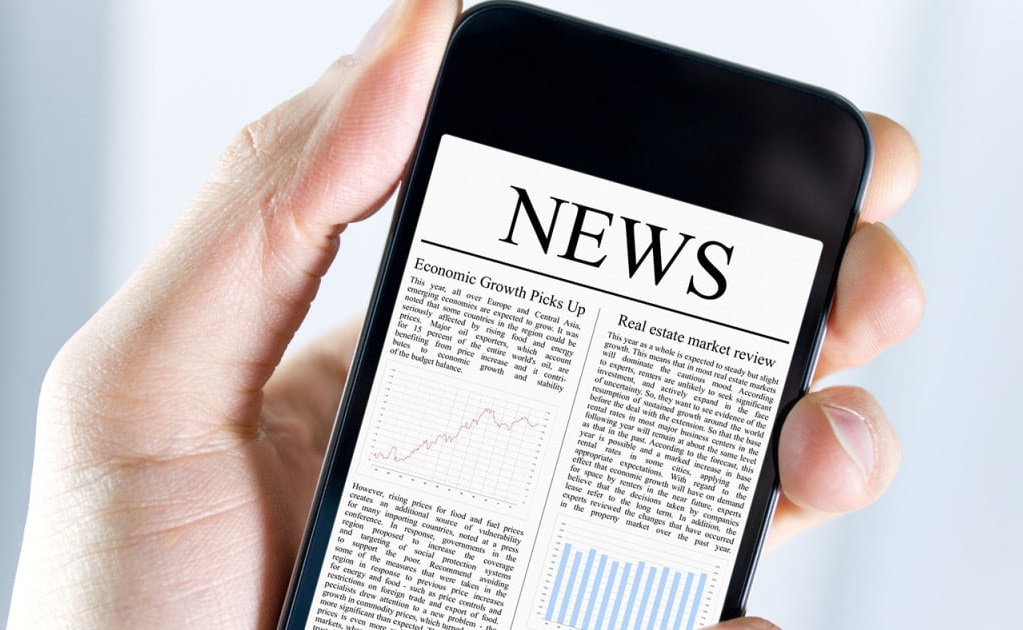 Data Synopsis:
Digital-native mobile news apps experienced a higher increase in usage growth than mobile apps of traditional news providers
News-driven social media mobile app usage increased only marginally
Americans showed more concern for recent social injustice than for COVID-19
Dig Deeper:
With the COVID-19 pandemic and persistent social injustices Americans have been consuming more news. Using mobile app data from Apptopia we can see the number of downloads and sessions for these apps both within the United States and internationally.
Digital-Native Mobile News Apps vs. Mobile Apps of Traditional News Providers
Prior to COVID-19, mobile app usage of traditional news providers was in a state of decline and only worsening. From last July through January of this year Fox News and CNN average app usage was down 18.6% and 2.5% YoY, respectively. For the same period, The New York Times averaged growth of 1.3%, however was trending significantly negative. Meanwhile, digital-native platforms such as SmartNews and News Break were exhibiting YoY growths of 83.4% and 33.2%, respectively.
From February to June mobile news apps saw a significant boost. Digital-native platforms experienced growth across the board while traditional news providers painted a mixed picture. Smart News and NewsBreak saw YoY growth of 189.3% and 47.3%, respectively. CNN's growth spiked positively to 55.4%, and Fox News was able to dampen its decline to -9.9%. After an initial temporary spike, the average mobile app usage growth of The New York Time's barely budged to 2.7%.
However, when isolating the initial COVID-19 news spike in March, app usage growth trends converged. The respective category leaders, News Break and CNN, experienced similar peak growth centering around 110% YoY.
News-driven Social Media Mobile Apps
As social media has become an alternative source for news, recent events did not increase mobile usage as much as would have been expected for apps such as Reddit and Twitter.
Reddit had been experiencing a decline in its usage growth. From last July through January of this year Reddit saw its YoY growth decline from 60% to 30%. During the emergence of COVID-19 in February and through mid-May usage growth continued to decline to below 20%. However, as Americans reacted to social injustices, Reddit app usage growth returned to a sustained 30%.
Mobile usage growth at Twitter is widely known to have plateaued. From last July through January of this year, usage growth steadily averaged 3.3% YoY. As COVID-19 became a central focus, average usage growth only increased to 4.0%. However, after reverting to 3.2% growth in May, mobile usage spiked to 4.7% as America is standing up to social injustice.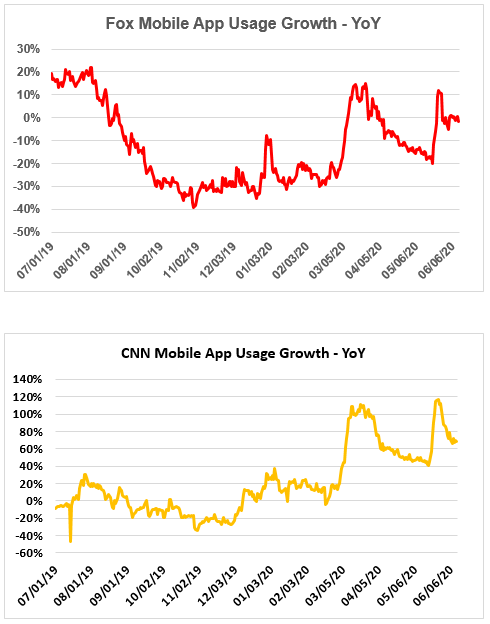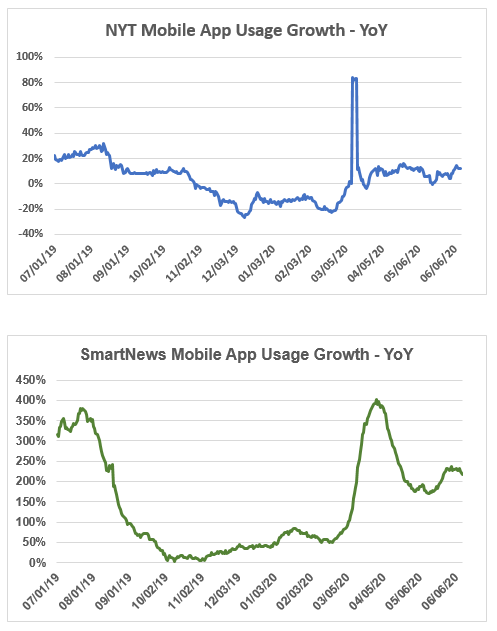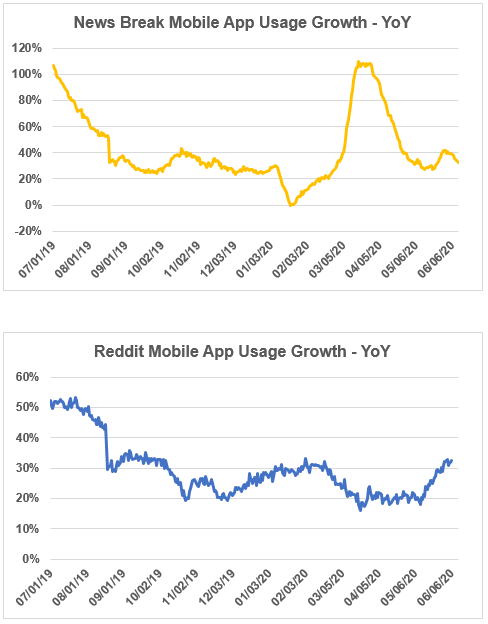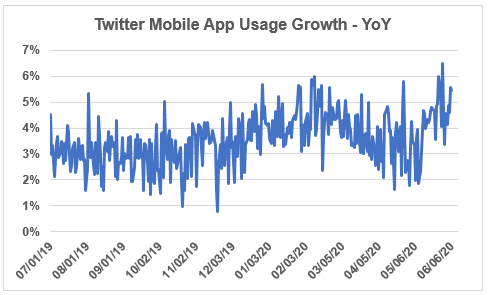 To learn more about the data behind this article and what Apptopia has to offer, please reach out to Connor Emmel at cemmel@apptopia.com.