Hotel chain foot traffic a good indicator for performance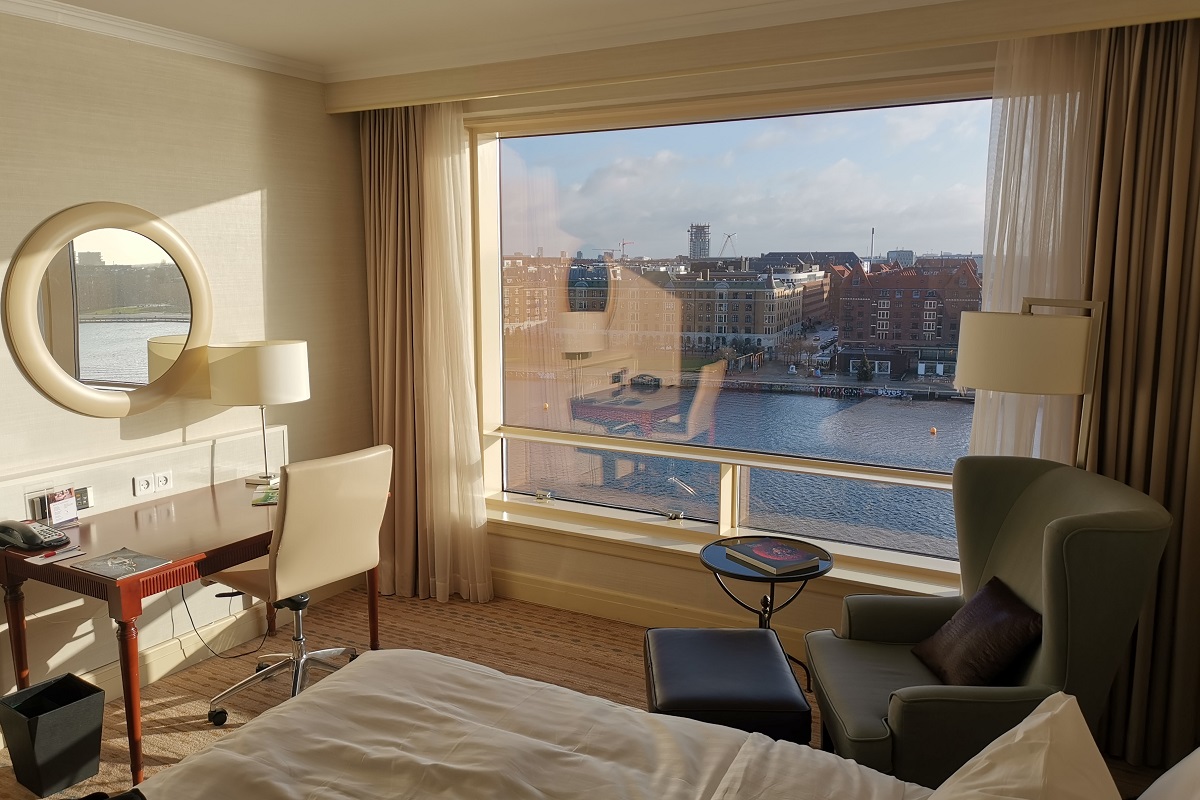 Heading into earnings season we reviewed foot traffic data at four major hotel chains to help provide insights into likely company performance. We looked at Extended Stay America (STAY), Choice Hotels (CHH), Marriott (MAR) and Hilton (HLT) and compared the percentage change in stock prices over time with the average percentage change in foot traffic for the same period.
From the second week of February all four of the chains we analyzed saw a steep and prolonged fall in stock price through to the first week of April, when they began to rebound. Extended Stay America in particular has experienced a healthy share price recovery, with its stock back to only 10% below where it was in February, which is worse than S&P's 0.9% gain but better than its competitors; Marriott's share price is still 40% lower than it was pre-COVID and Hilton's hovering around -30%.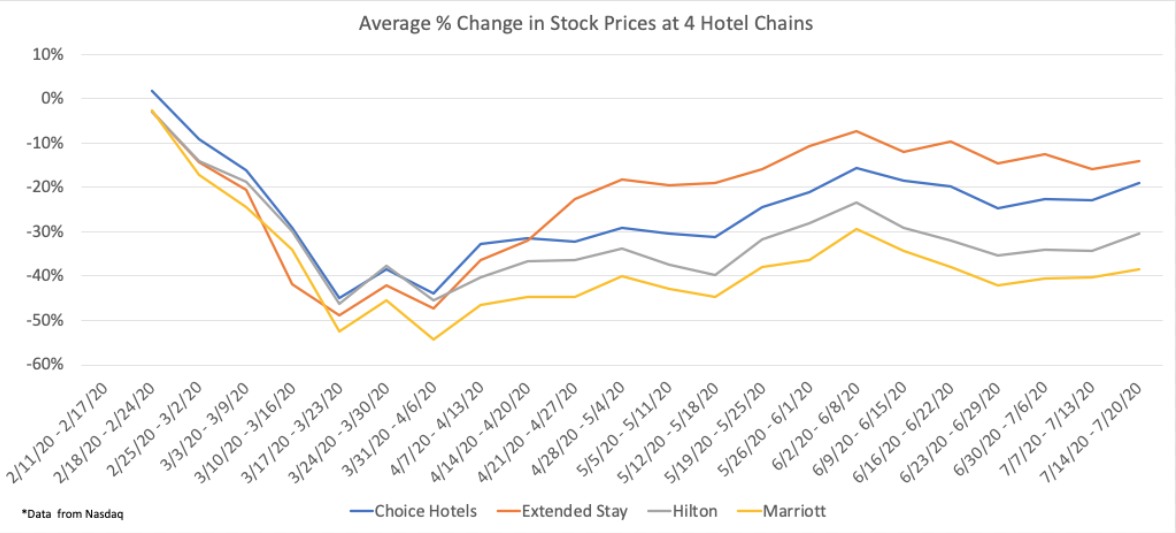 Both STAY and CHH have weathered the pandemic better than MAR and HLT. This may be due to the nature of their properties, which typically cater to domestic and local customers, at more affordable rates. With significantly reduced overseas travel, few tourists able to visit the United States and business travel severely limited, chains like Marriott and Hilton, which rely more on high end and especially international business travelers, have seen their client base decimated.
Foot traffic data for the four chains shows a similar trend to share price, though with much more pronounced differences. At its lowest point, foot traffic at STAY properties was only 33% below pre-COVID levels. Foot traffic at CHH properties fell more, to 50% below February levels, but has recovered faster and is now at just 10% below February.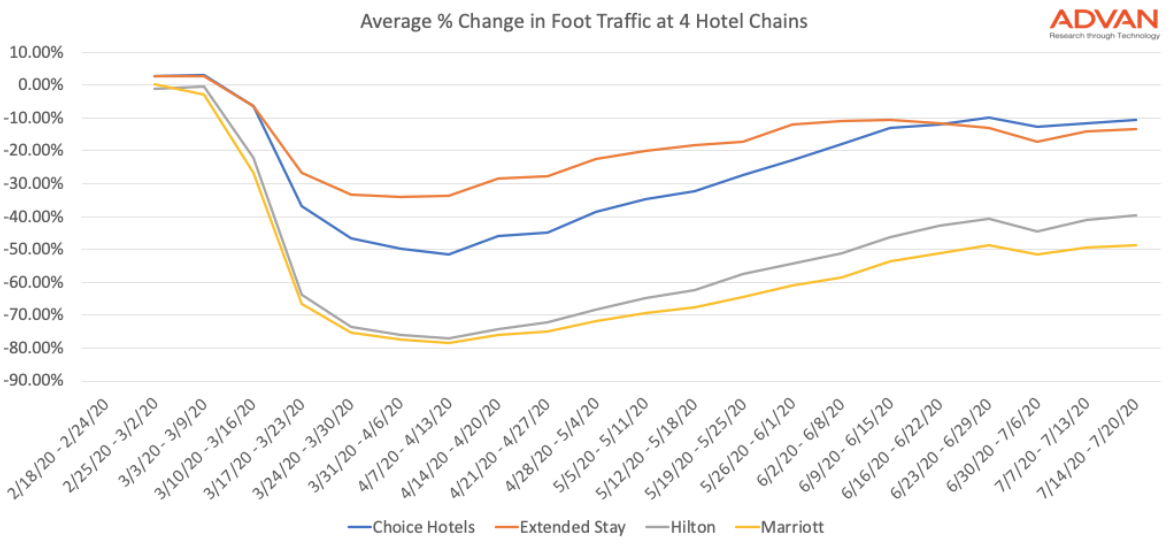 Compare this to HLT and MAR which, at their lowest, saw foot traffic at 80% below pre-pandemic levels and even now are still 40% and 50% down respectively. The markets seem to have priced this in to a certain extent, but the restrictions on travel, and business travel in particular, look to remain in place for a prolonged period, which may have a longer term effect on the more international chains. With Americans vacationing close to home, local and domestic chains may start to see a rebound over the coming period.
To learn more about the data behind this article and what Advan has to offer, visit https://www.advan.us/.