Gym-goers Enthusiastic But Recovery Stuck at 65pts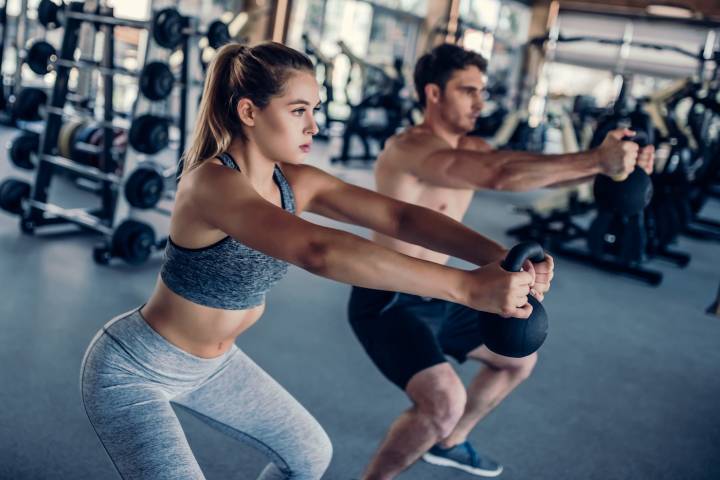 Indications show that the recovery of the UK Health & Fitness sector bounced back rapidly following the end of lockdown, with gyms, spas and fitness studios across the UK seeing up to 65% of last year's levels consistently throughout much of August and September.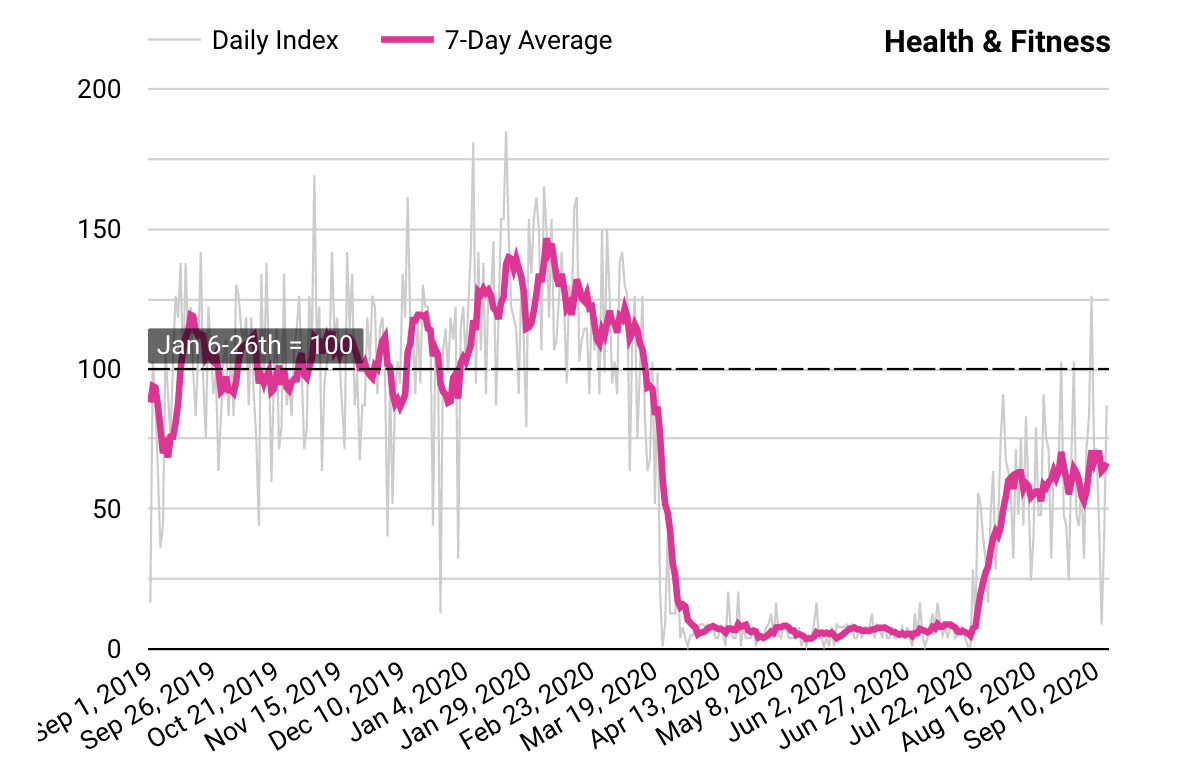 According to Huq's 'Big 6 Consumer Index', gyms, spas and fitness studios across the UK dropped quickly and firmly to negligible attendance during lockdown, followed by a sharp increase when they were allowed to open once again in late July.
If the angle of recovery post-lockdown is any measure of gym-goer enthusiasm, why is it then that since August 11th there has been no further significant increase? While gyms are exempt from the 'Rule of Six', these venues are a prime example of where hygiene and distancing measures are implemented strictly. Furthermore, the evidence seen from other Huq Indicator outputs suggests that with office workers avoiding business districts, many of the gyms and studios conveniently located close by will also be quiet.
To learn more about the data behind this article and what Huq has to offer, visit https://huq.io/.